Historic West Harlem firehouse theater is for sale for $13M as part of development lot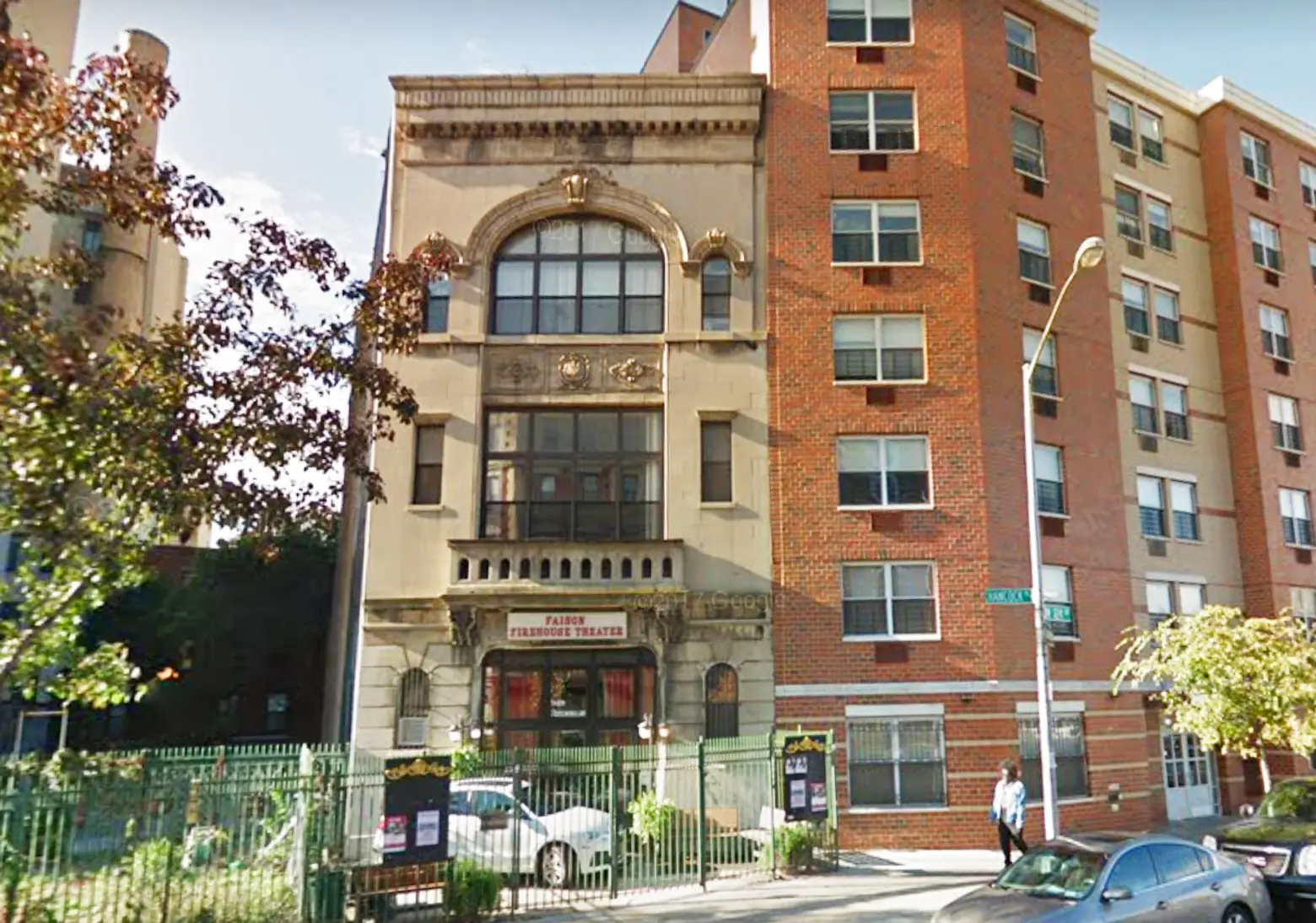 The Beaux Arts firehouse that has been the home of the Faison Firehouse Theater since 1999 (with a celebrated "official" inaugural opening in 2007 that included a presentation by Maya Angelou) is for sale as part of a development property package, asking $13 million. The building at 6 Hancock Place in West Harlem is being offered with a neighboring vacant lot and a four-story townhouse, which together add up to a total  of 30,000 square feet. The Faison Firehouse Theater was founded by Tony award winning choreographer George Faison and his partner, Tad Schnugg, and has been operated by the American Performing Arts Collaborative (APAC).

Image via Wikimedia Commons
The building itself was designed by architect Howard Constable and opened in 1909 for Hook and Ladder Company 40. In 1908 the New York Tribune wrote of the planned firehouse, estimating its construction costs at $40,000 and describing a façade of "ornamental limestone lighted by large mullion bays."

Image courtesy of Faison Firehouse Theater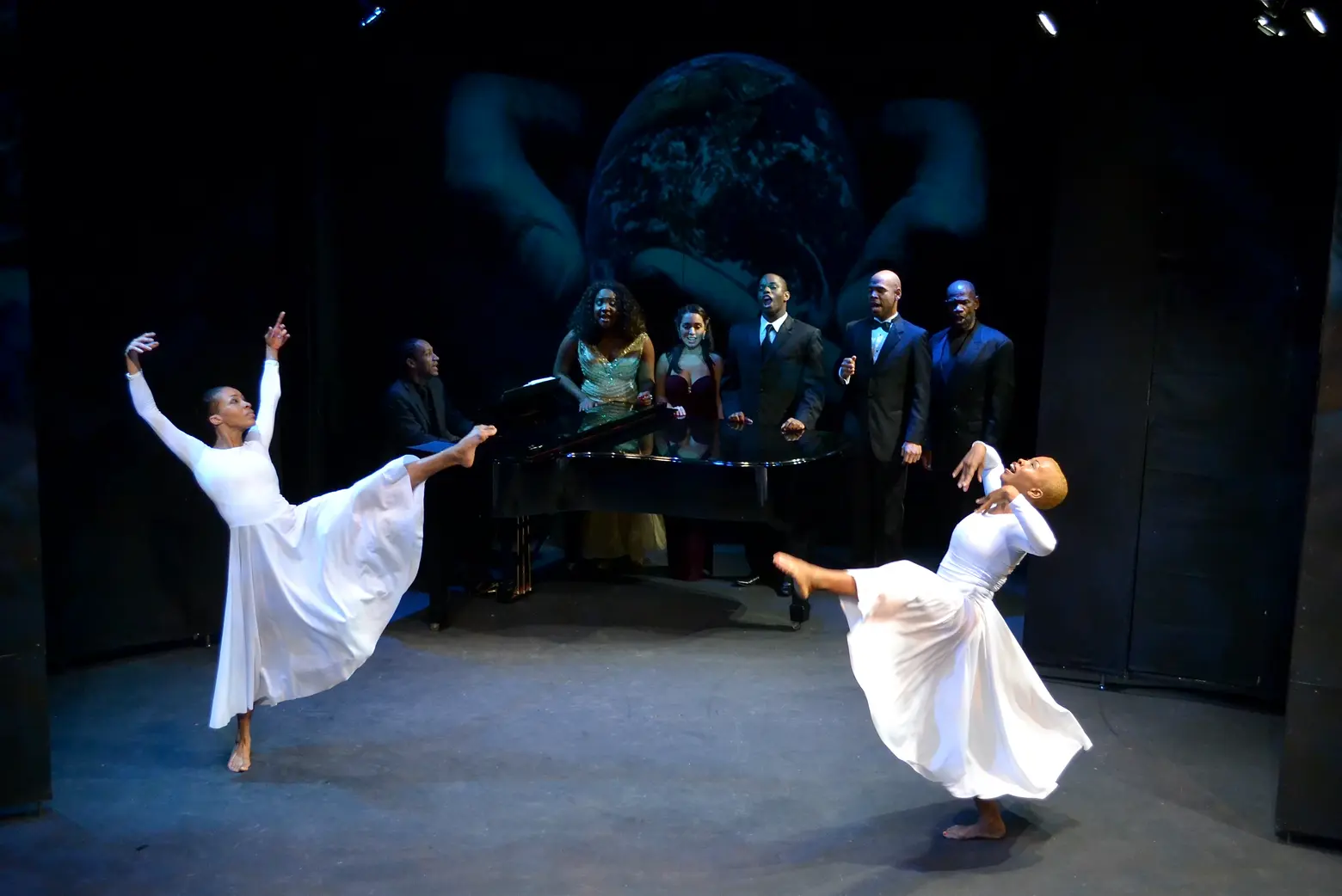 Image courtesy of Faison Firehouse Theater
Faison bought the then-abandoned firehouse on Hancock Place one block south of 125th Street in 1999 and renovated it in stages. Currently the building houses a 350-seat auditorium noted for its unique diagonal aisle, a café, dance and rehearsal spaces and a recording studio. The theater's inaugural performance in 2007 featured a presentation by late author and artist Maya Angelou, in addition to music and dance performances and a performance by APAC youth. The theater's spaces have been a community resource for music, theater, dance and art exhibitions including performances by the Center for Contemporary Opera. It is also a regular venue for the Harlem Opera Theater. Co-founder Tad Schnugg passed away in January of 2018.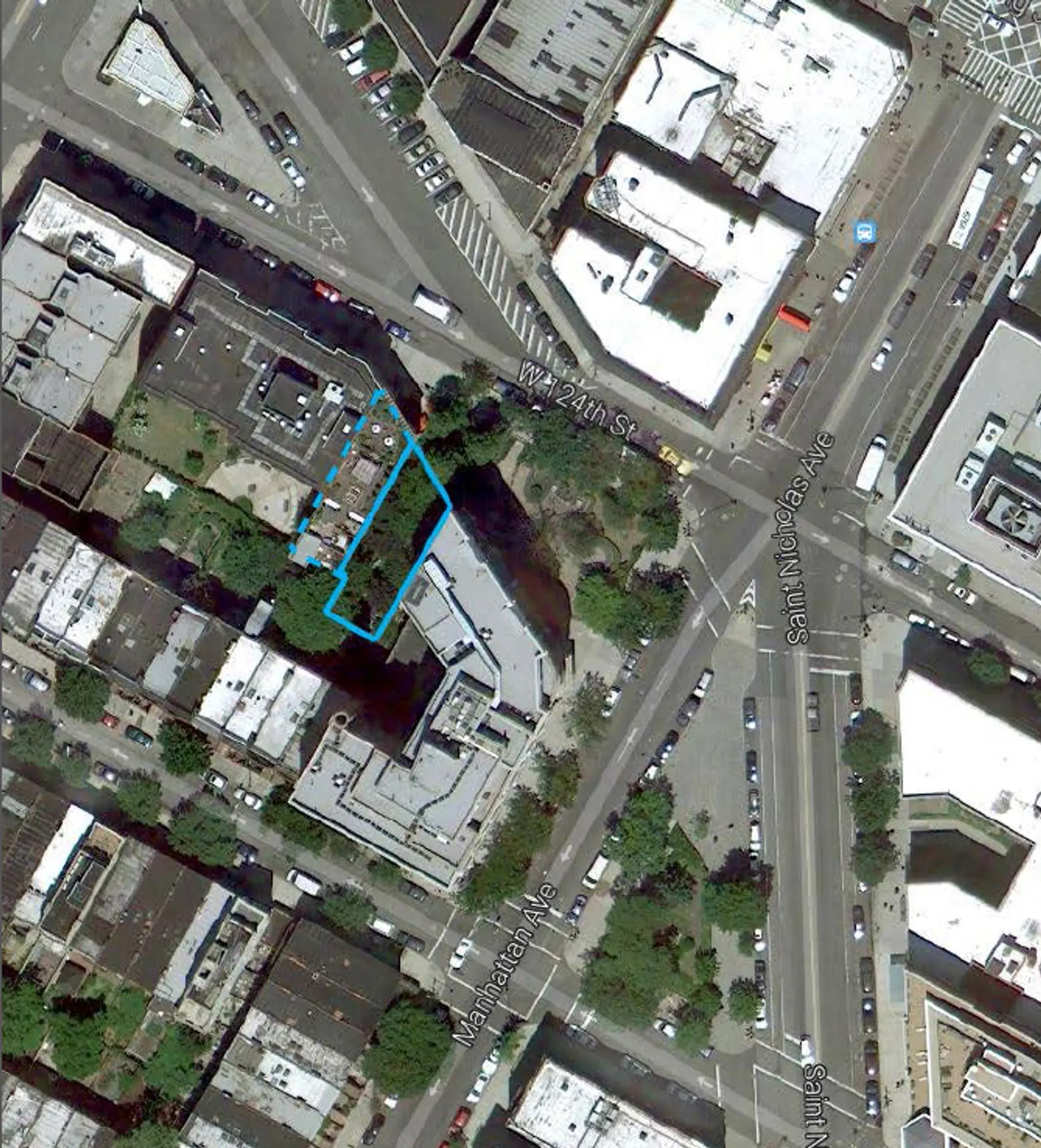 Image courtesy of JR Gomes Properties
According to the listing, the parcel is "a tremendous profitable opportunity for investors to develop a prime condominium or rental building" in a sought-after West Harlem neighborhood. There's no word at this time on any plans for the future operation of the theater.
[Listing: 6 Hancock Place by Joao Gomes for JR Gomes Properties]
RELATED: