Gorgeous Soho Loft Survived Plans for Lower Manhattan Expressway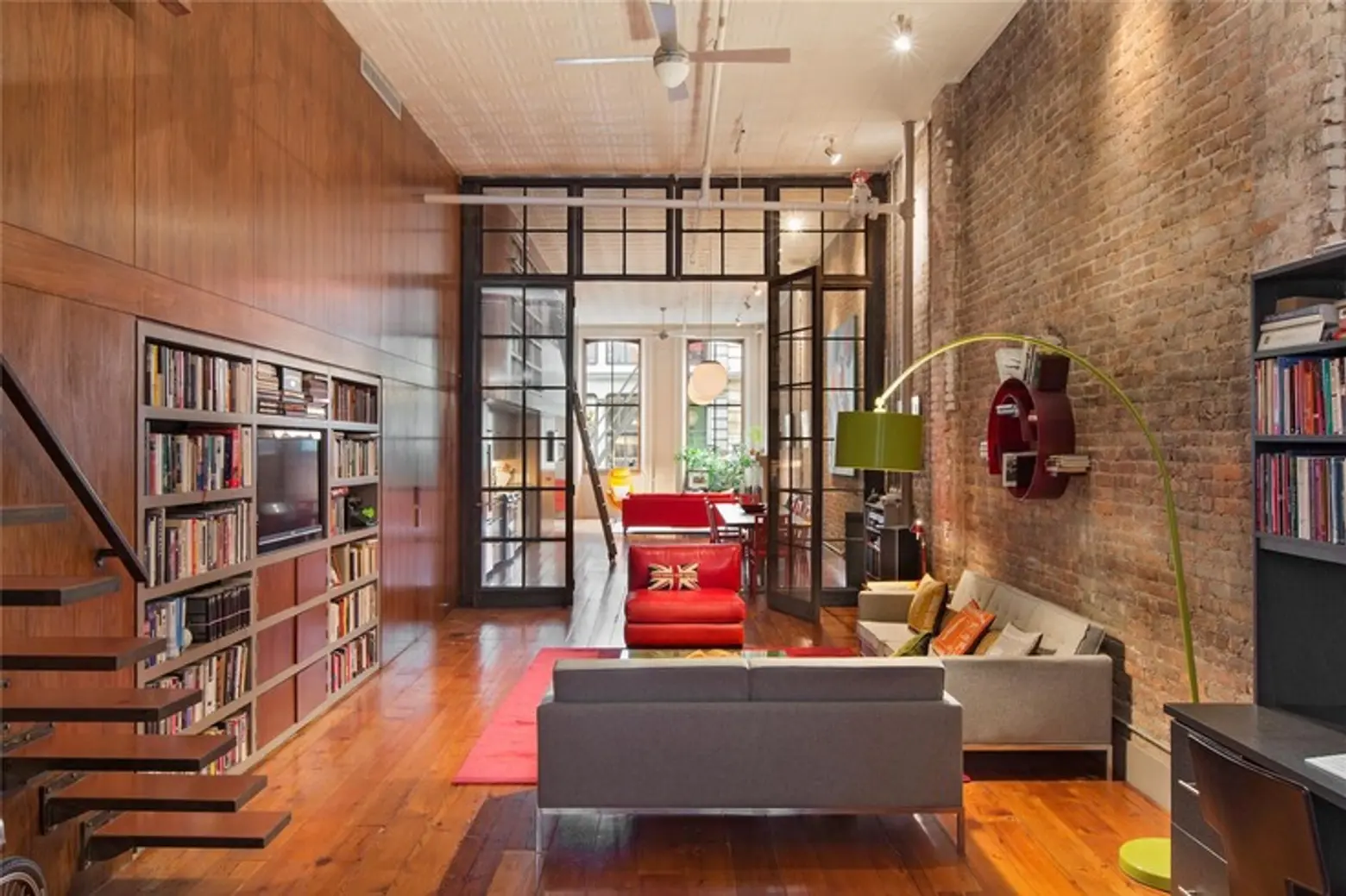 It's hard to imagine that in the mid-20th century the quaint little street known as Broome was the proposed site for the ten-lane Lower Manhattan Expressway, replacing all of the buildings on its north side — including this beautiful charmer at #456.
Thankfully those plans never came to fruition and this stunning home with towering 14-foot ceilings, wide plank floors, and intentionally distressed exposed brick walls survived to welcome a new generation of New Yorkers into its midst.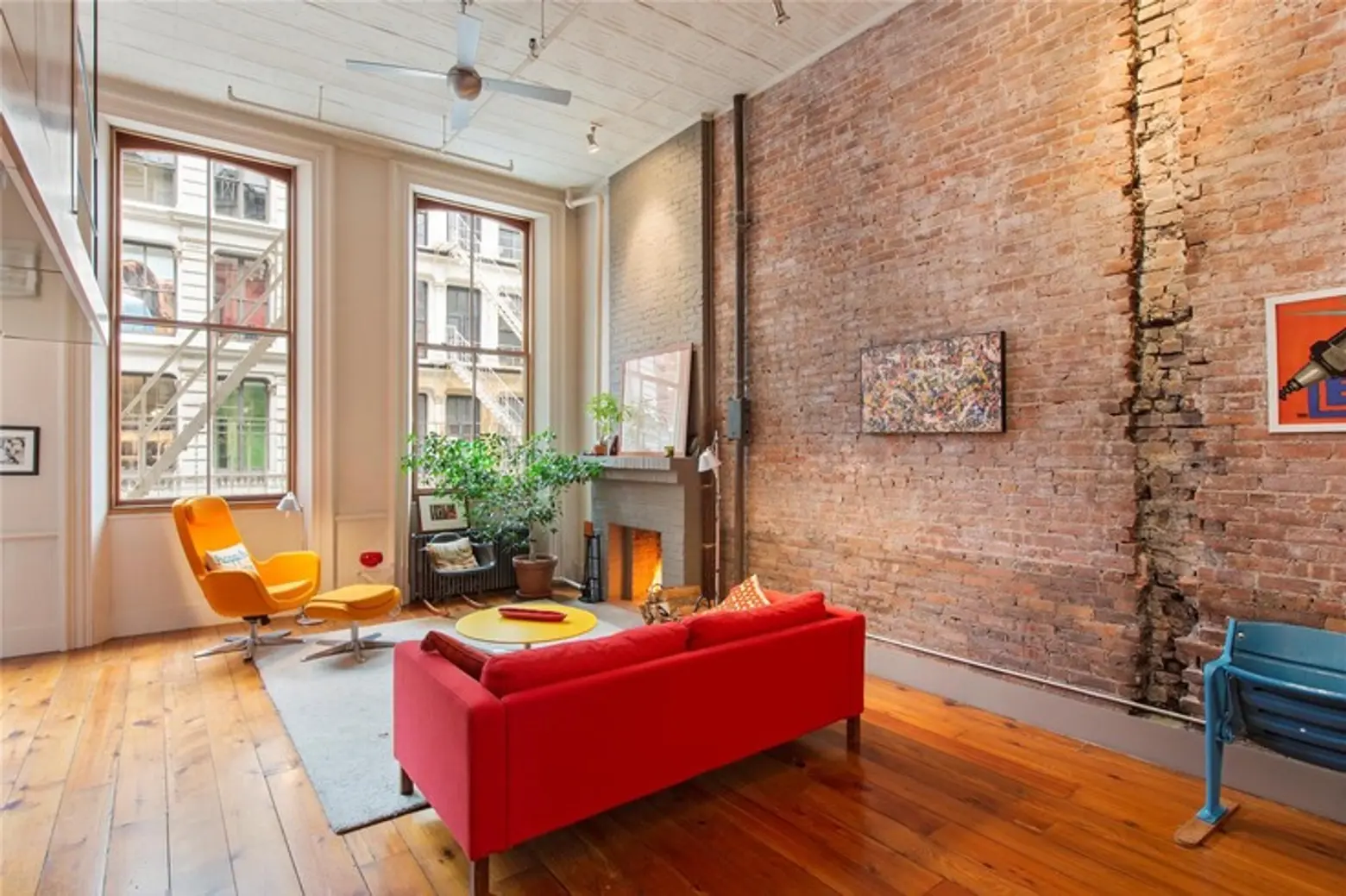 Situated on an extra wide street at the corner of Mercer, this architectural masterpiece rests atop the high-end Henrik Vinskov Boutique and is perfectly located in the heart of the Soho neighborhood actor Heath Ledger once called home.
From the moment you step into this 3BR/2BA loft you can feel the history seeping through its rich interior. Dating back to 1865, its large windows to the south look upon one of the finest examples of loft buildings in the area and can easily transport you back to a simpler time.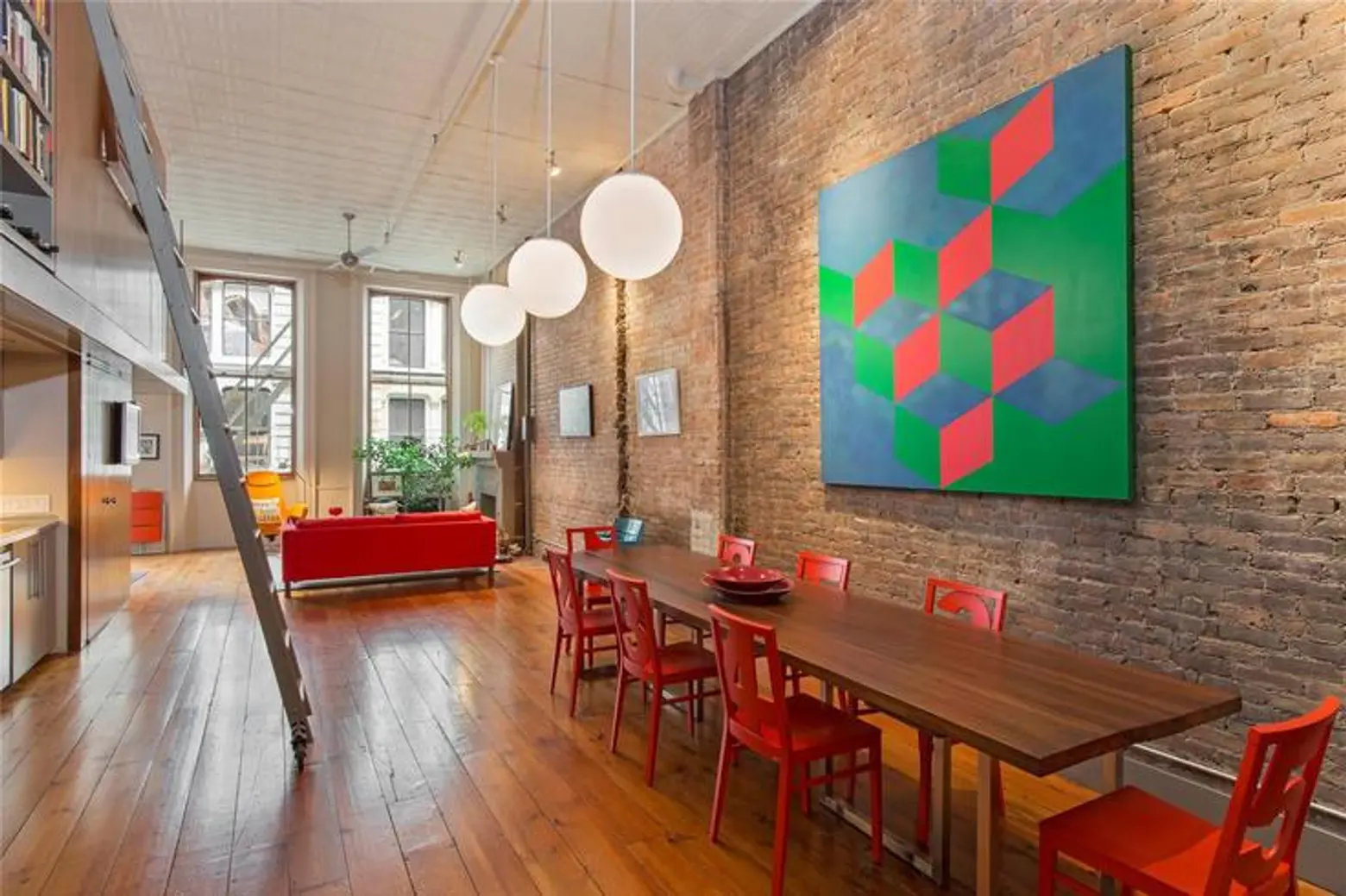 But don't be fooled by the home's old bones. Every inch of this extraordinary co-op screams modern day luxury — from the minimalist streamlined kitchen to the stunning glass and warm steel panels with magnificent tall doors that define and separate rooms without compromising the desirable openness and flow of its 2,200 square feet .
Selfishly constructed as a 'spoil yourself home' it features a large and open dining area, two living spaces (one with a fireplace for cozy winter nights), an oversized master bedroom with private luxurious master bath, and two lofted rooms — one accessed by a fixed straight staircase, the other by a rolling ladder, that make for ideal guest quarters. The second bath is beautifully finished with a glass shower.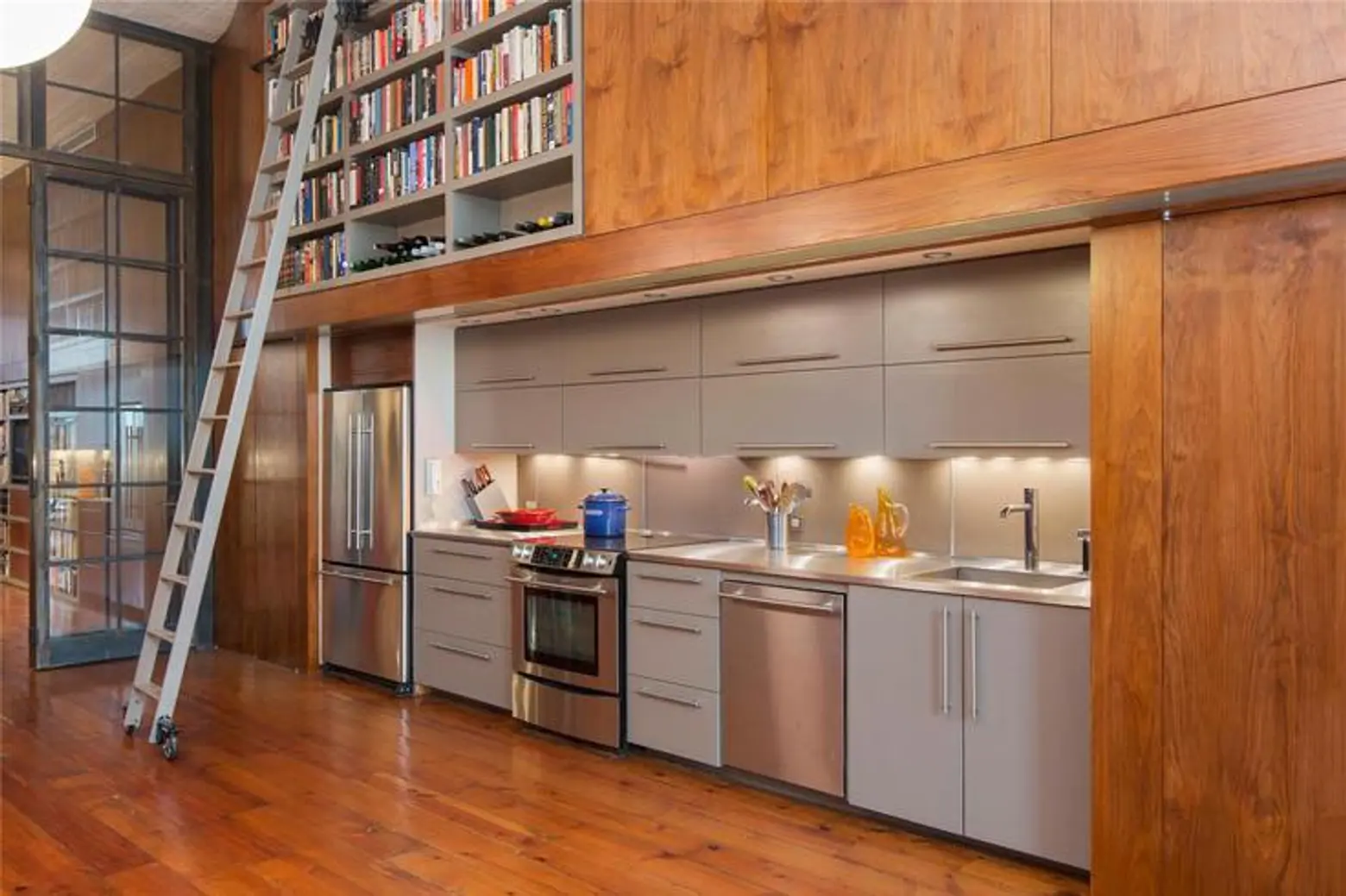 Central air conditioning, washer/dryer, built-in tv's, built-in shelves and desks, quality fixtures throughout, and direct key lock elevator access — all combined with a little bit of whimsy from the fun, handcrafted library ladder accessing the ceiling high bookcases — make this truly remarkable home well worthy of its $3.65 million price tag.
Images courtesy of Douglas Elliman