Gorgeous Gramercy Park Townhouse Fuses History with Modern Design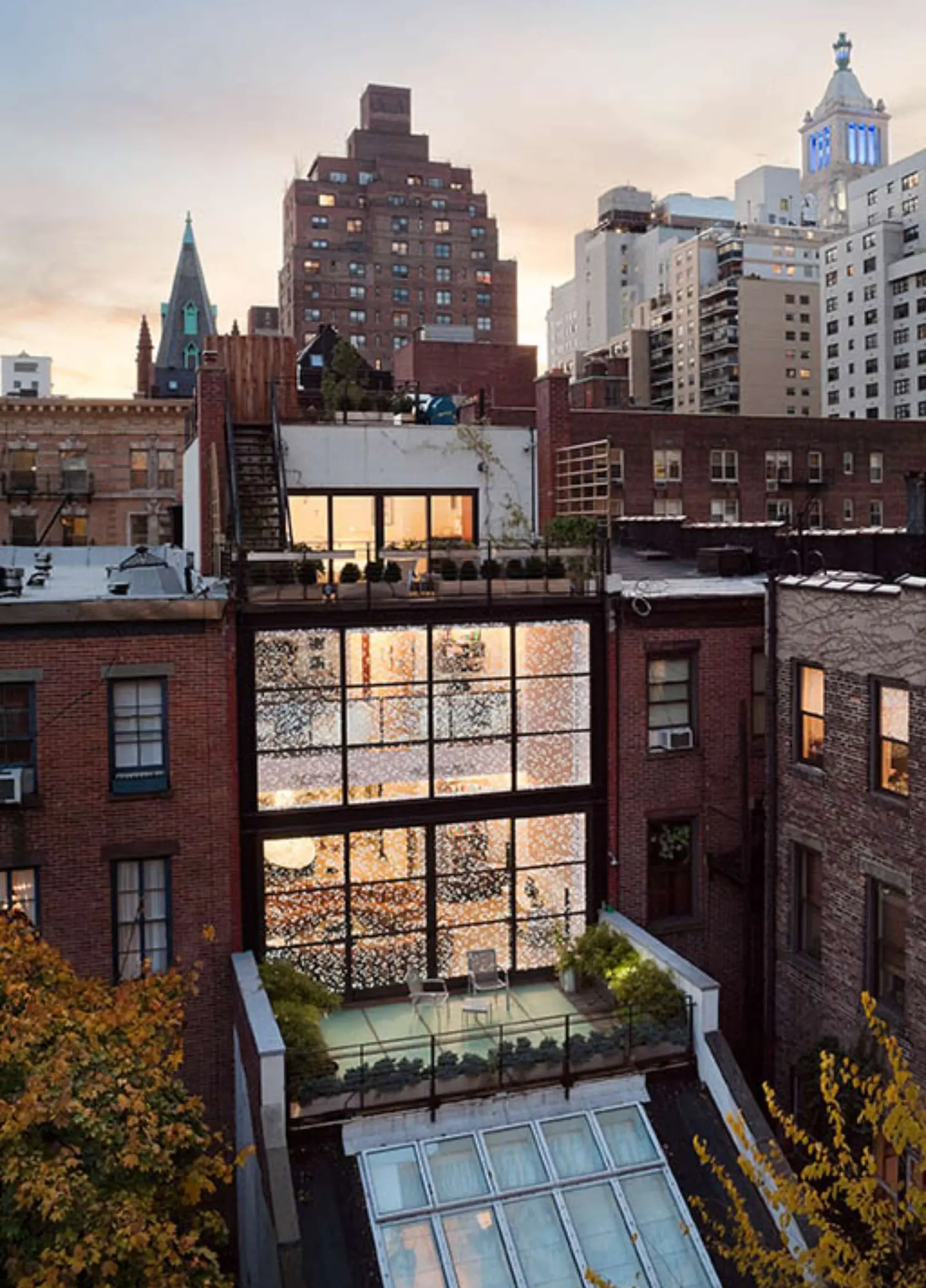 Turning a grand three-loft townhouse into a functional two-family home was no easy task for the architects at Fractal Construction. Built in 1848 and owned by the Isaly family, the Gramercy building was steeped in history and the many problems that come with old age.
Not only did Fractal's Ulises Liceaga have to re-design the former triplex into two dwellings, he also had to replace the basics, like the electrical and plumbing systems. Liceaga added an entire new floor to make sure each family had enough space and gave each apartment open floor plans that connected the living room, kitchen and dining room.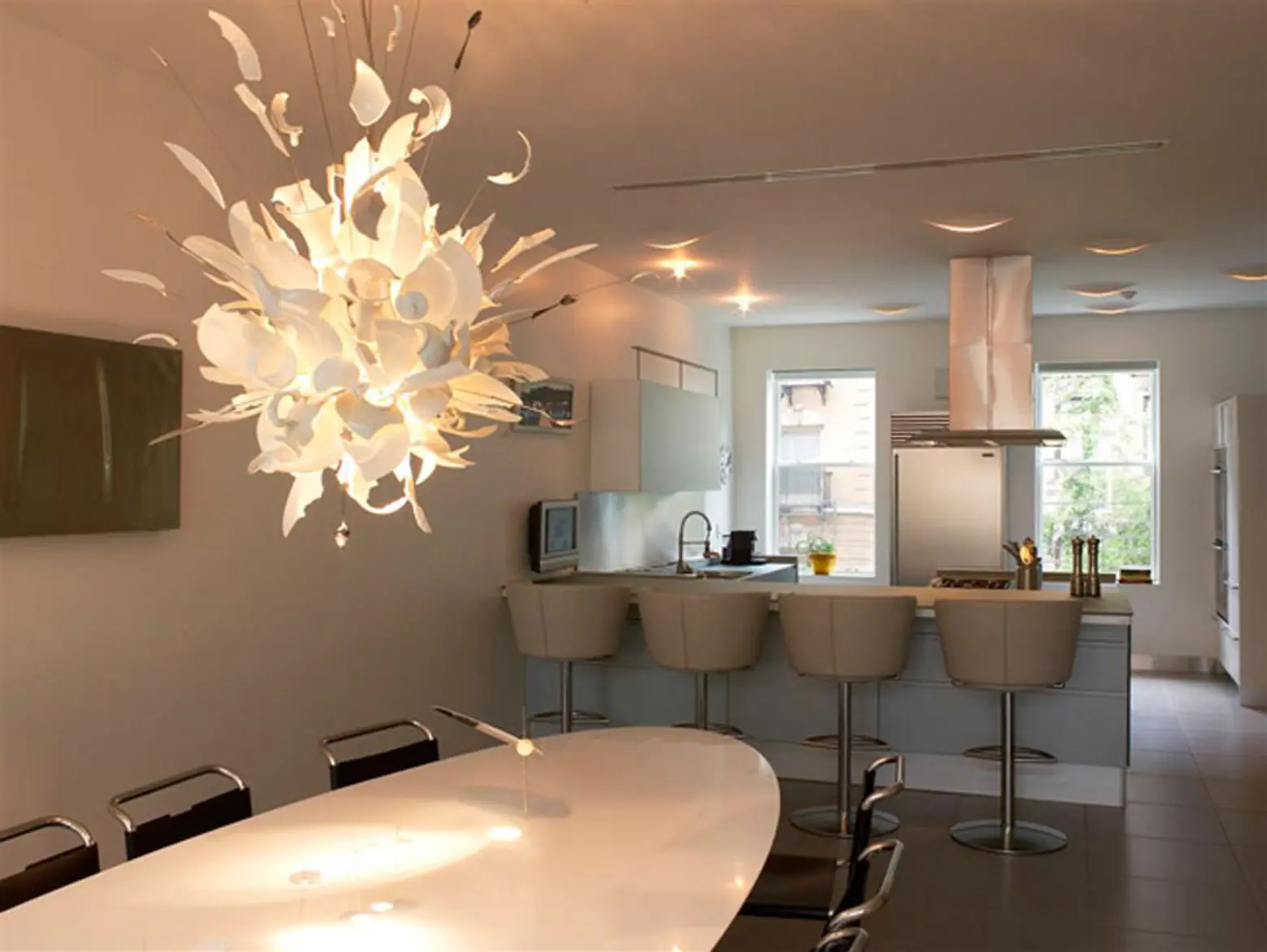 To balance the modern design, Fractal enlisted help from lighting designer Ingo Maurer and sculptor Emilio Garcia. Maurer created a stunning glass panel facade studded with LED lights, while Garcia brought in various pieces of art.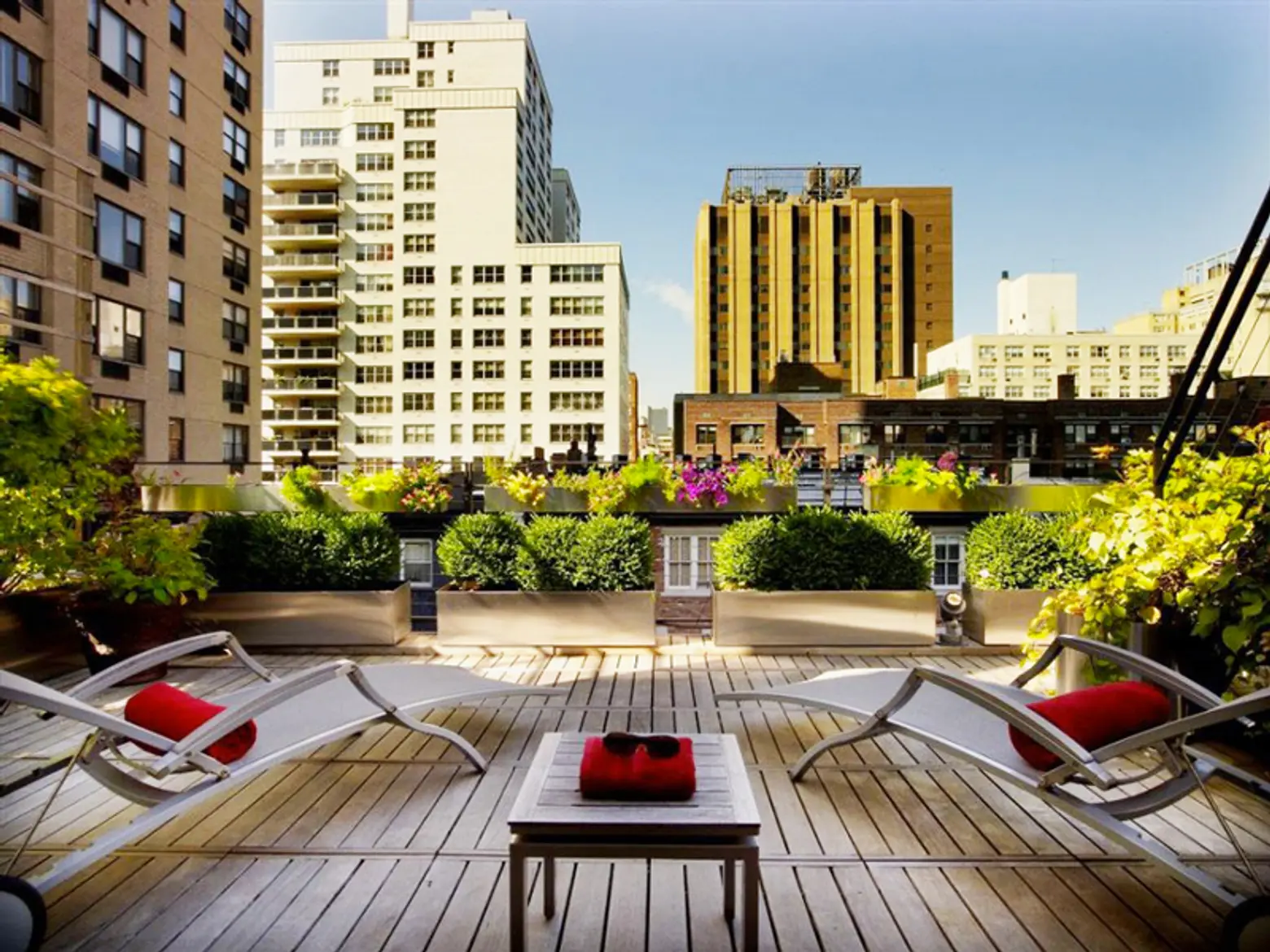 The spacious, outdoor deck looks out onto neighboring apartment buildings.
Take a tour of the other rooms below.
[Via Architizer]
Images © Paul Warchol