For $23 Million You Can Be Donald Trump's Downstairs Neighbor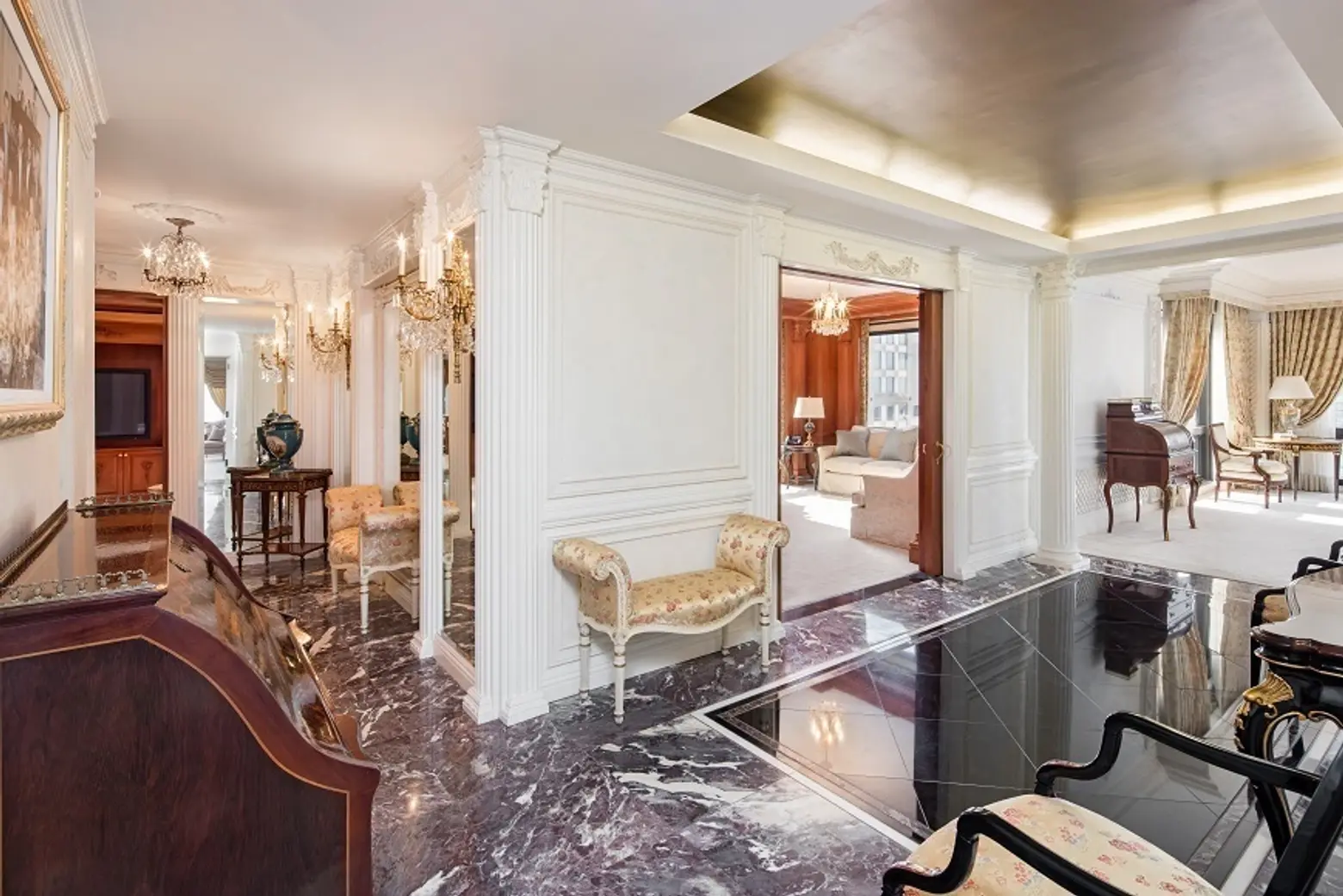 A sprawl-o-rama of a penthouse a few floors below the Donald's Trump Tower apartment is on the market for $23 million, but you're paying for dizzying views and a palatial floor plan, not proximity to the building's progenitor–though he did once own the apartment back when it was home to his mom and pop. It's also rumored (according to Page Six) that Trump rented the pad out to his pal Michael Jackson and his new bride Lisa Marie Presley for $110,000/month back in the day, so you've got all sorts of party tidbits to go with your ridiculously enormous apartment. And if your dream is to re-live the '80s like a boss (and by that we mean nonagenarian dowager), the 3,725-square-foot, four-bedroom pad is ready for your key in the door. Otherwise you might want to do a little renovation.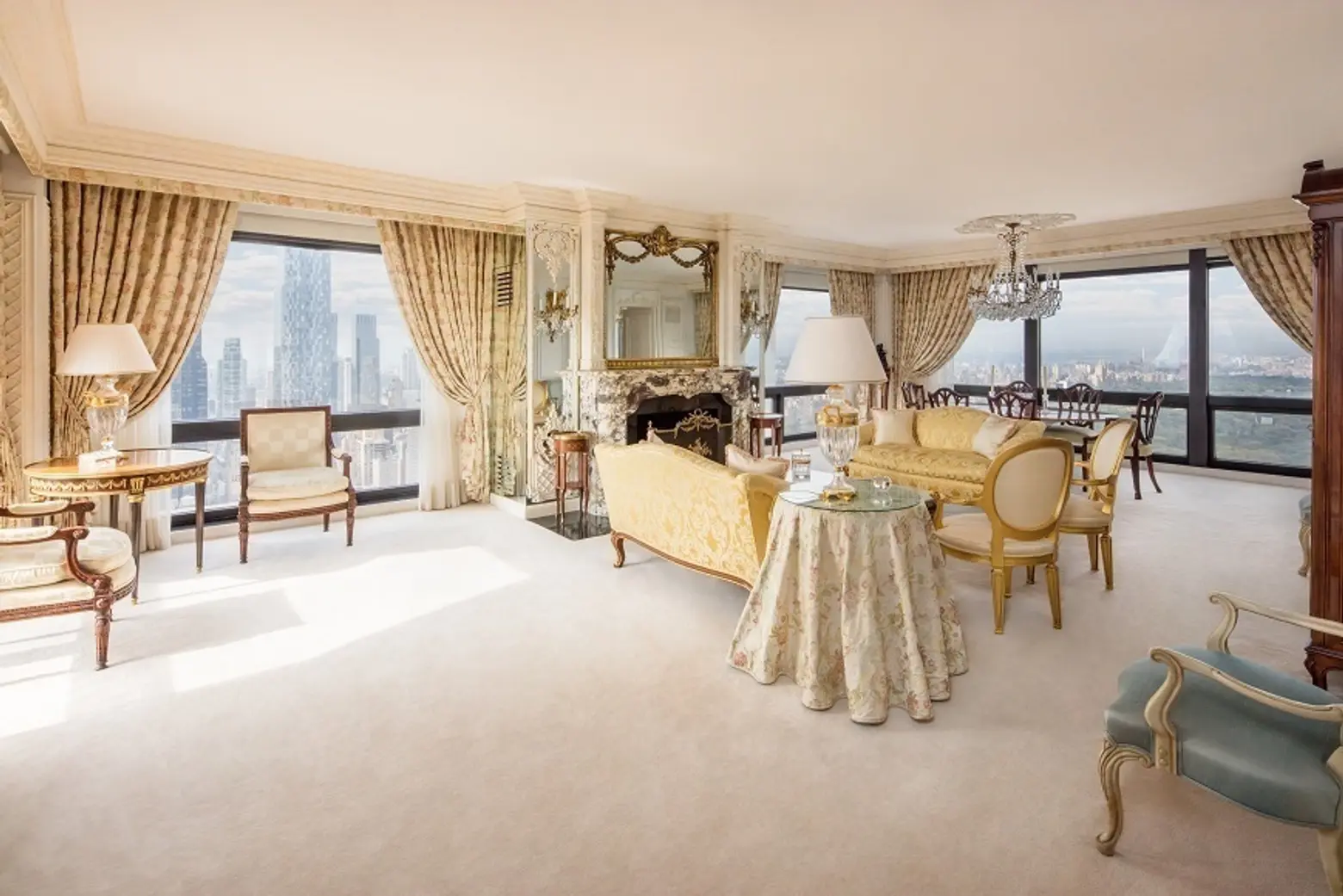 But that's really a minor detail. Because those views. Soaring 63 stories above Fifth Avenue (and everything else), this grand-scale "customized" residence does, indeed feature "breathtaking views of Central Park framed by floor-to-ceiling windows." If you can tear yourself away from the view, you'll first encounter the home's black granite and marble gallery. A double living room exists within the postcard-ready frame of a Central Park backdrop.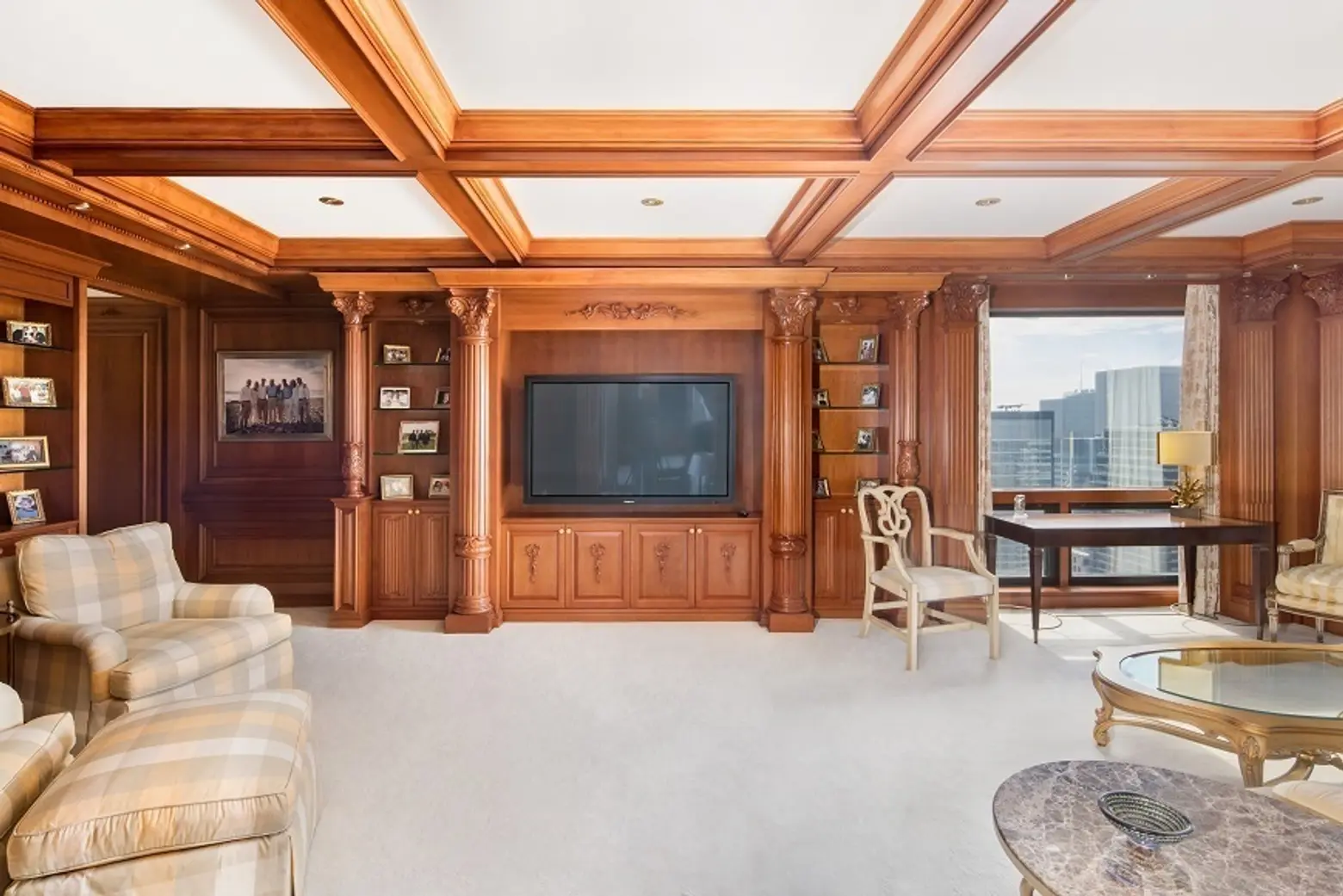 Here's the oversized cherry-paneled library.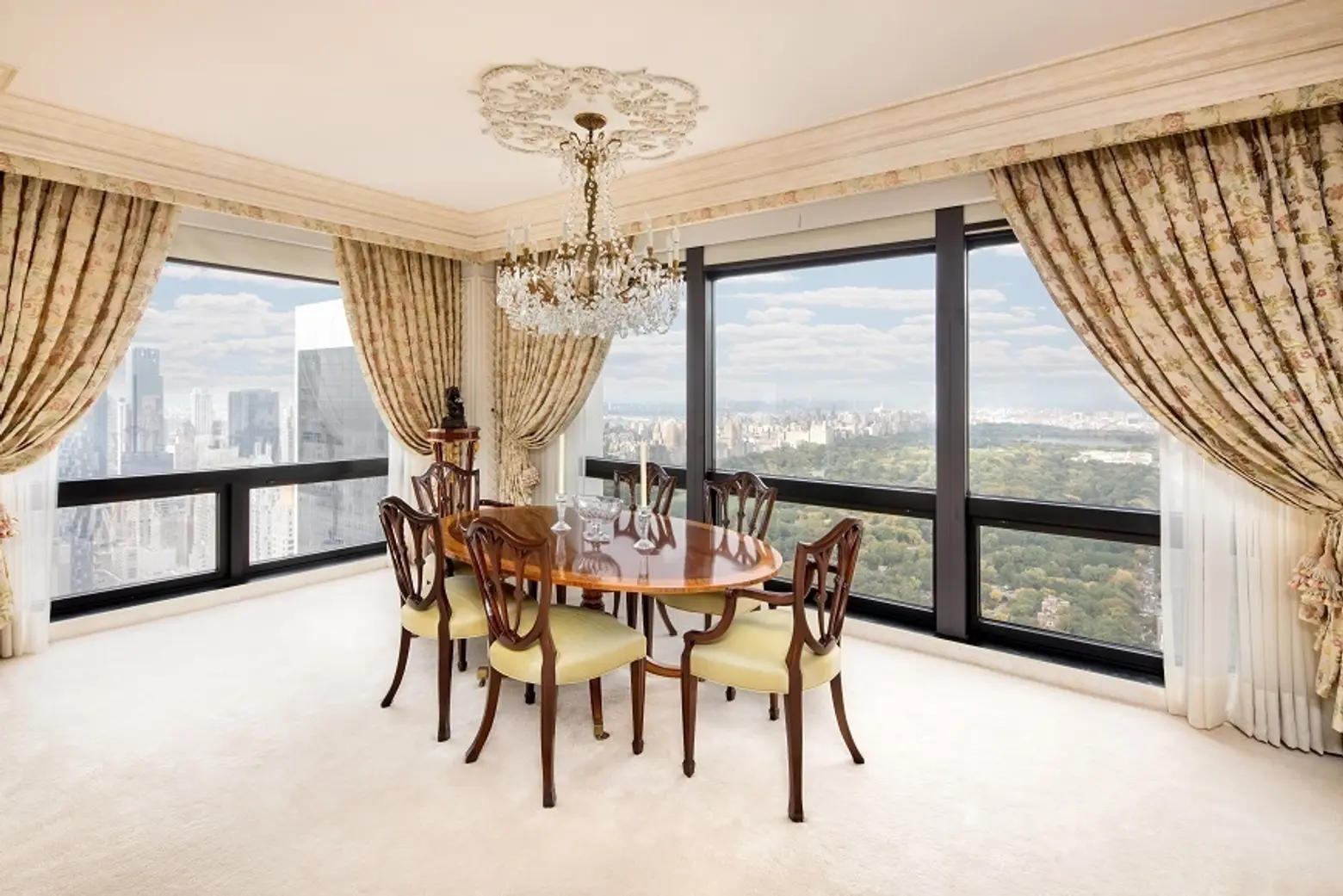 According to the listing, the "professional park-facing chef's kitchen" is also in here somewhere, and we'll trust that it is, since there are no pictures.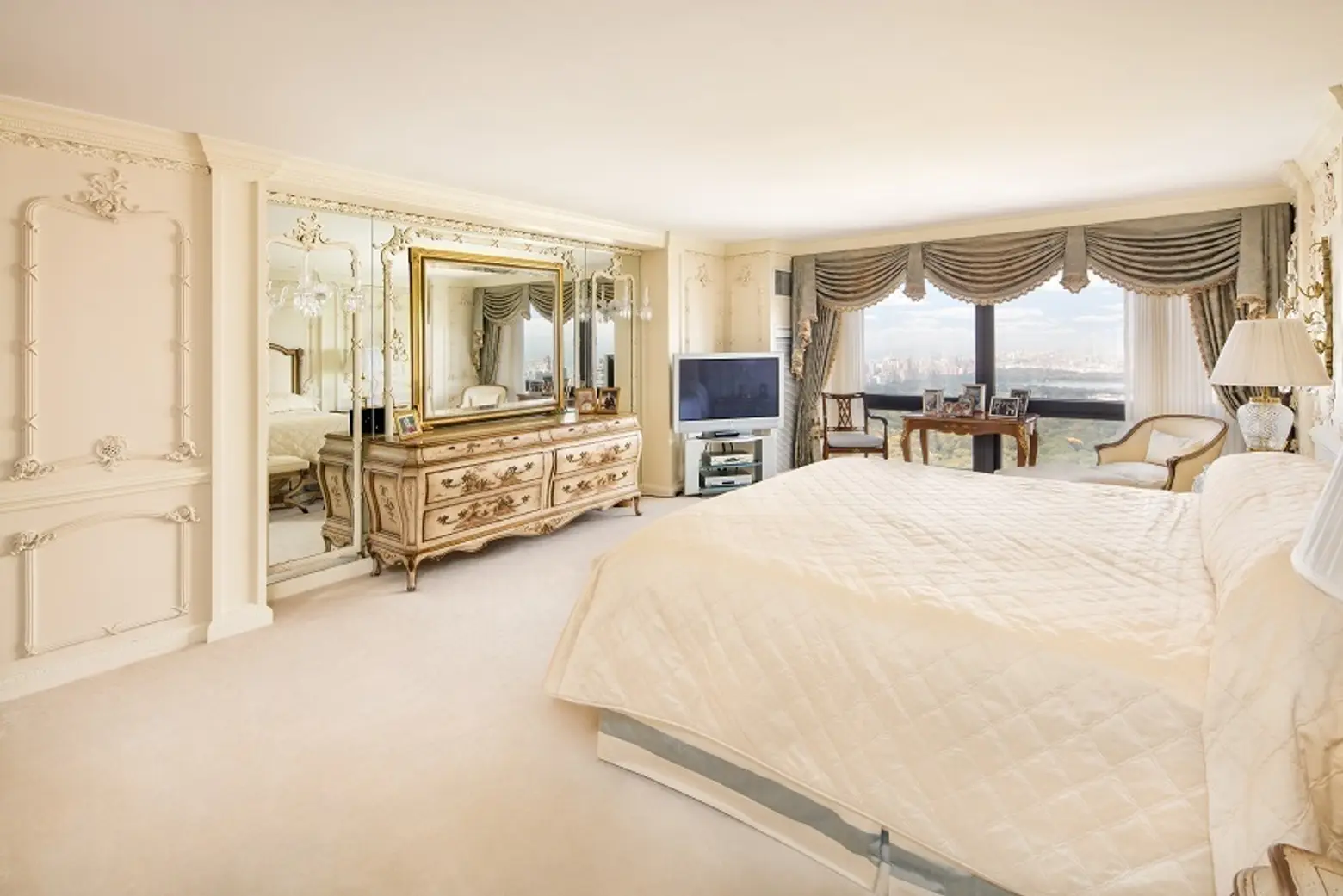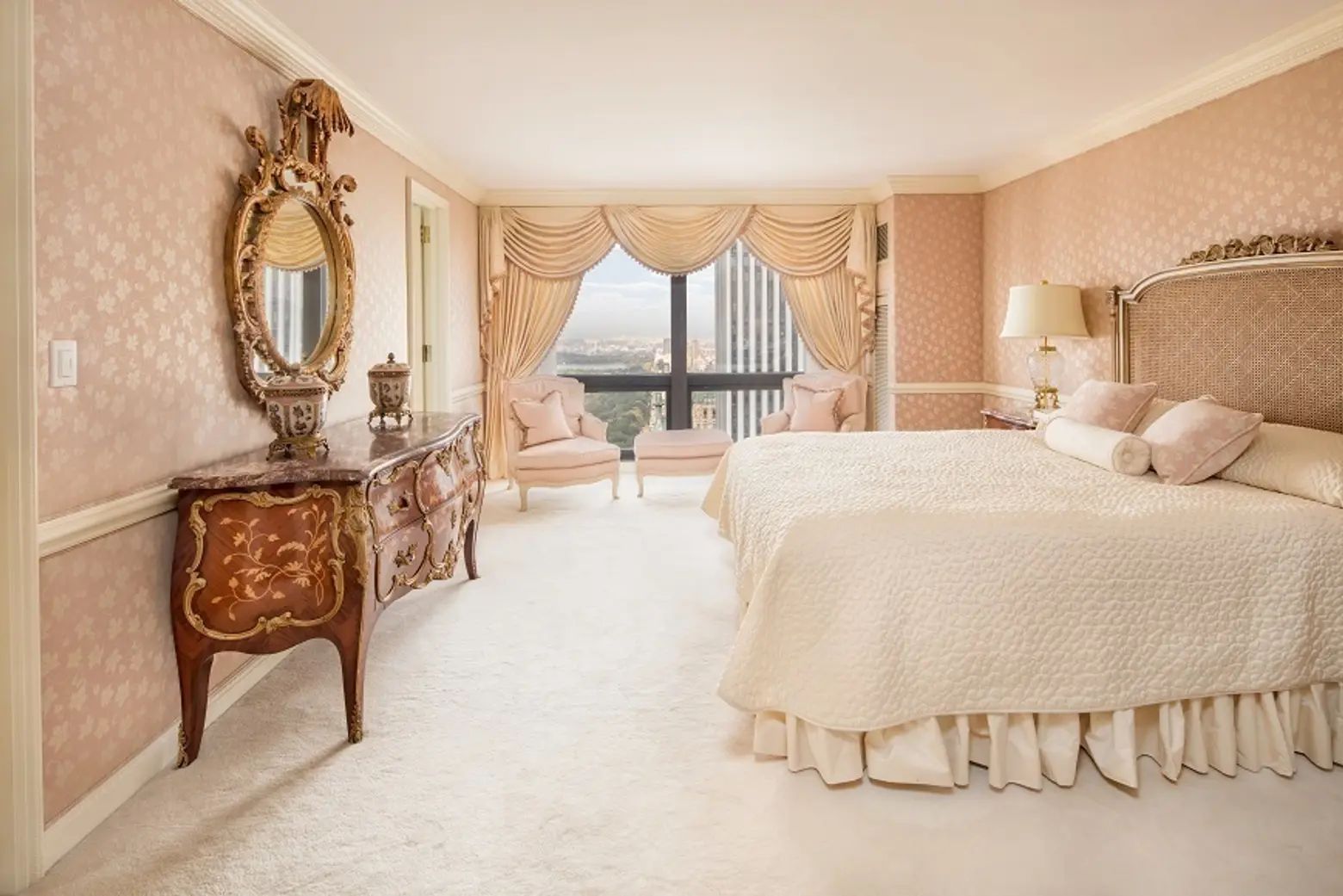 The master bedroom suite features a private dressing room, an en-suite onyx bathroom and expansive (and expensive) closets. And that nice plushy carpet…goes nicely with the rest of the room.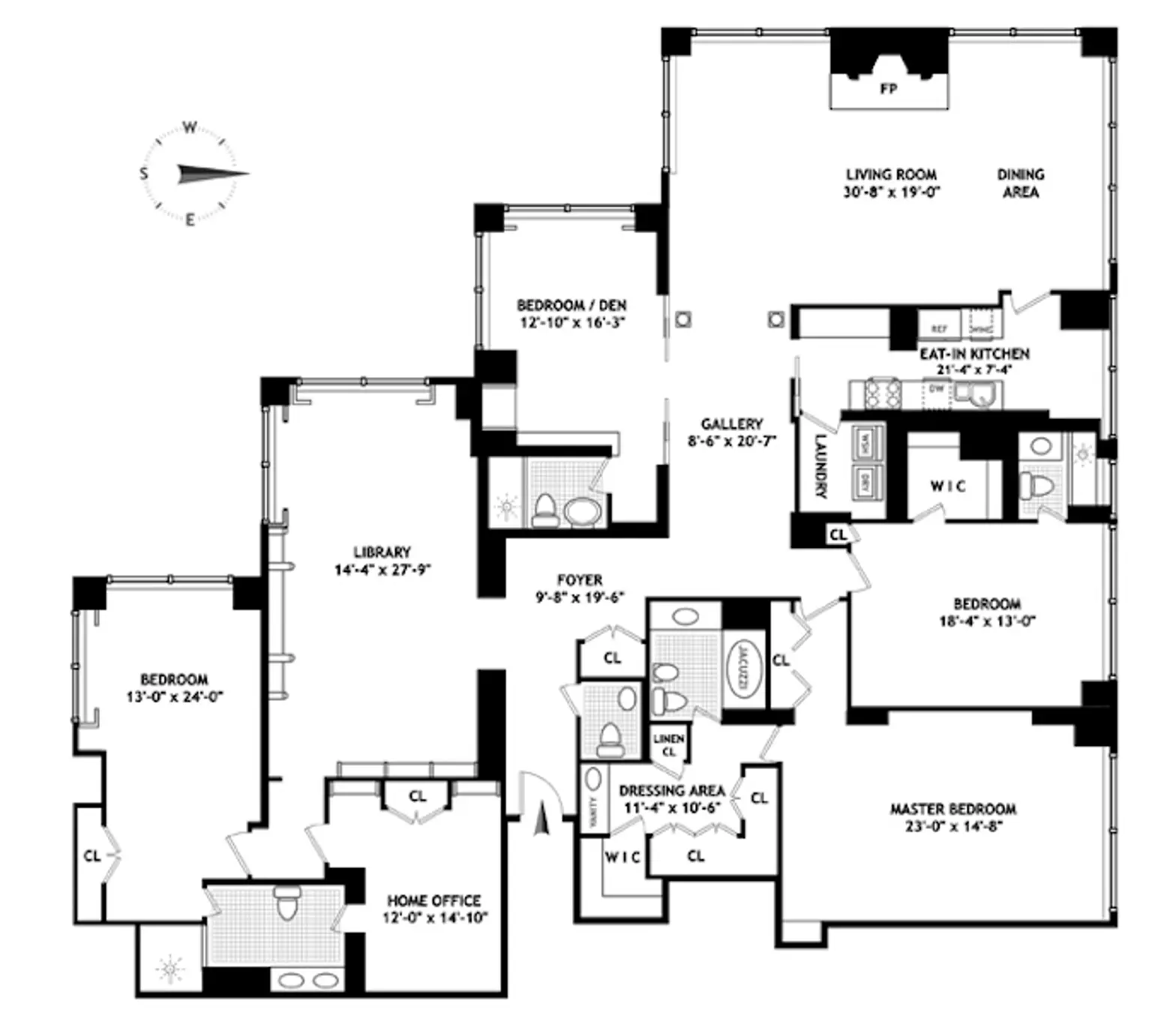 And there are lots and lots of rooms. Among the many features of this many-featured home are electric blinds, a private home office, abundant closet space, a large laundry room, and many, many windows covering three exposures.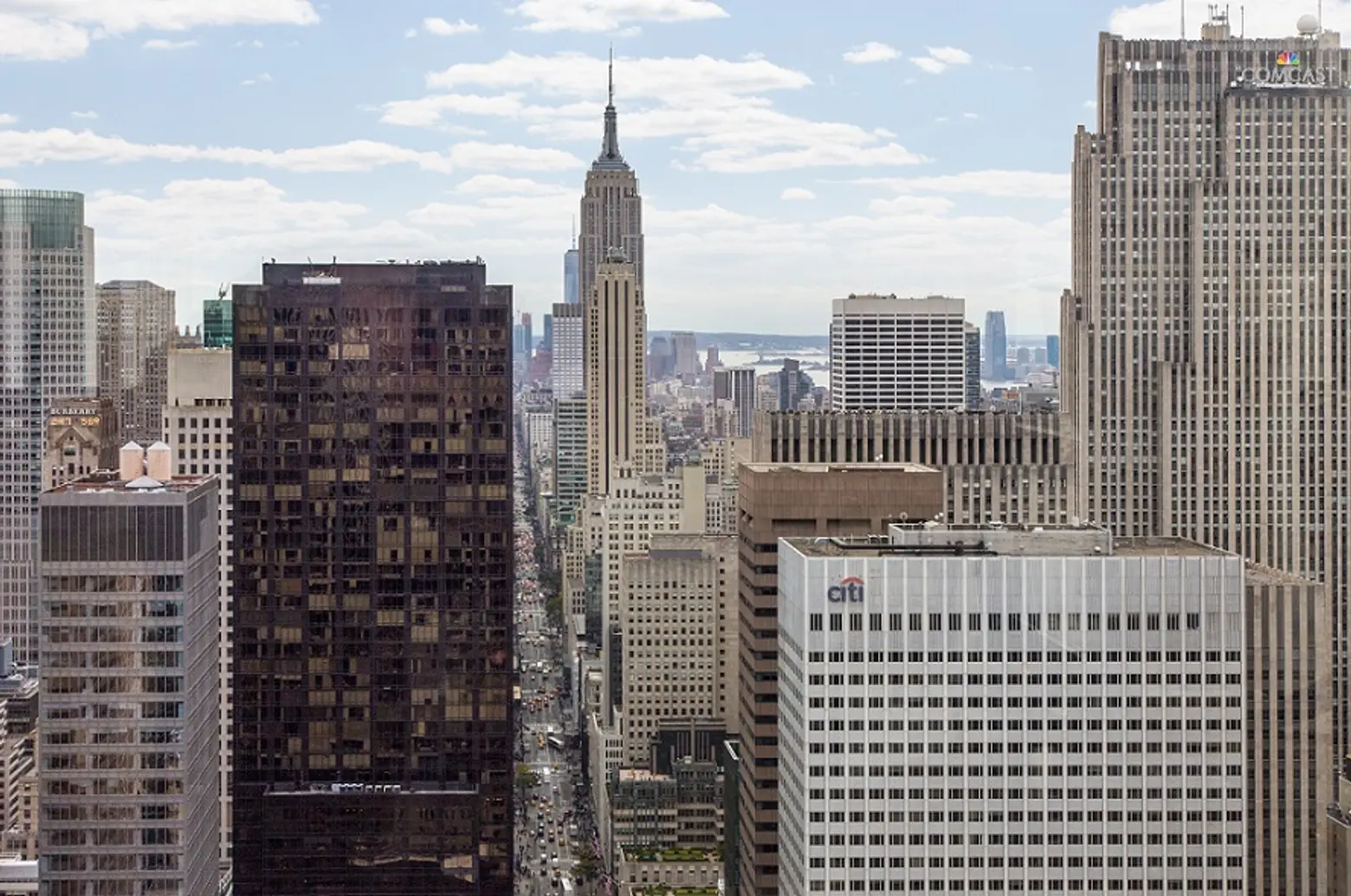 Trump Tower is as iconic as the man it's named after, which is good because he has a place upstairs on the 66th floor (and it's way, way swaggier). So you can have the same Fifth Avenue address and avail yourself of the services of the same 24-hour doorman, concierge, valet, and maid service, and maybe even sweat in the same state-of-the-art fitness center as the blustering billionaire himself.
[Listing: 721 Fifth Avenue, Penthouse 63L by Dolly Lenz Real Estate]
RELATED:
Images courtesy of Dolly Lenz Real Estate