Derek Jeter's lakefront 'castle' heads for auction, Statue of Liberty replica included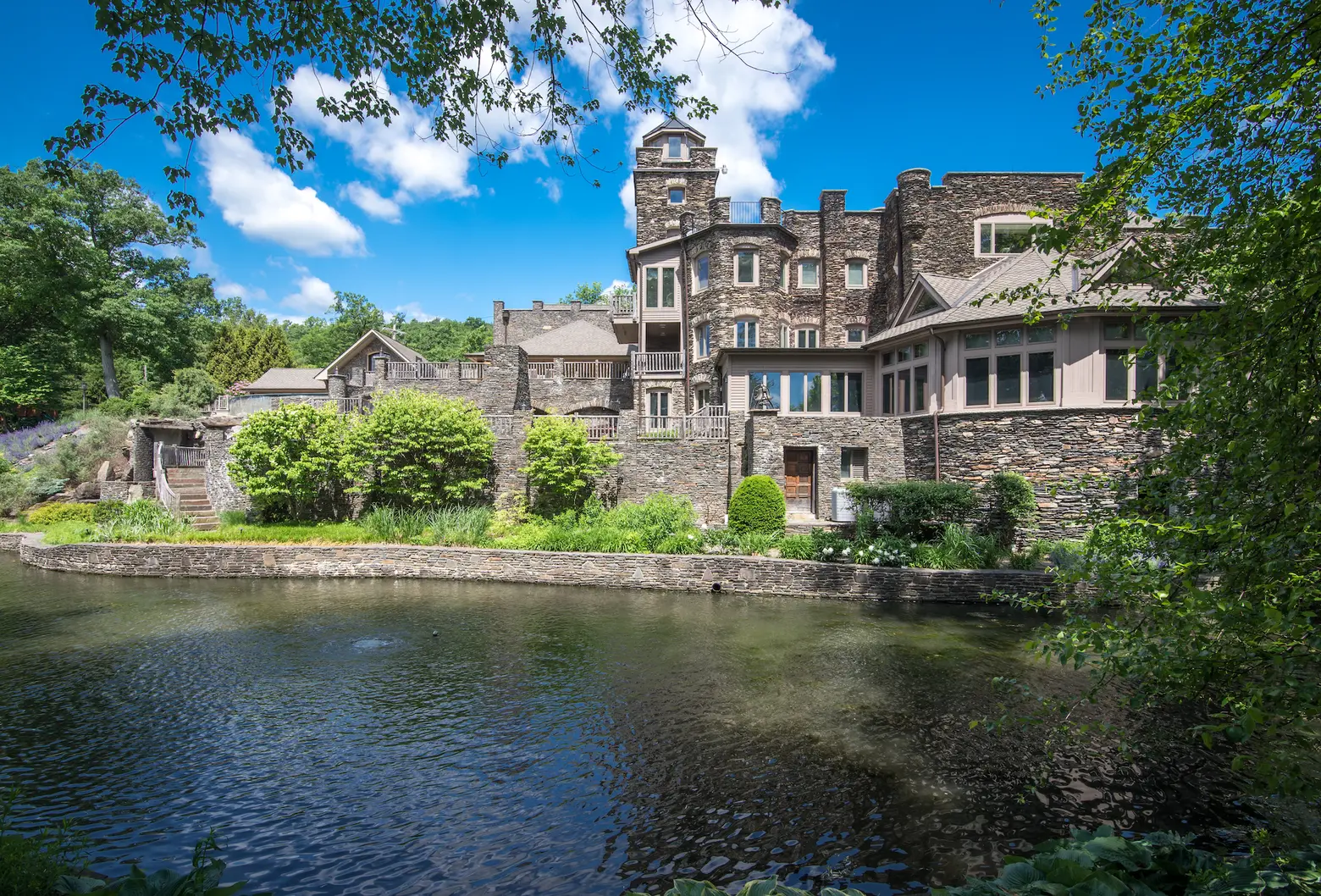 All photos courtesy of Stephen Dolinsky
In 2018, 6sqft reported that the 50,000-square-foot compound on four acres at 14 Lake Shore Road in Greenwood Lake, N.Y., owned by former Yankee shortstop and Hall of Famer Derek Jeter, was on the market for $14.75 million. The baseball star reportedly purchased the property, known as Tiedemann Castle after its previous owners, for $425,000 in around 2003. The last 15 years have been spent renovating the "castle." The Wall Street Journal reports that the property, which has been on and off the market for several years, will be heading to the auction block on December 15, with a minimum bid of $6.5 million. The property has a familiar connection for Jeter: His grandfather, Sonny Connors, was raised there as the adopted son of John and Julia Tiedemann, who had purchased the 1903 estate in 1952.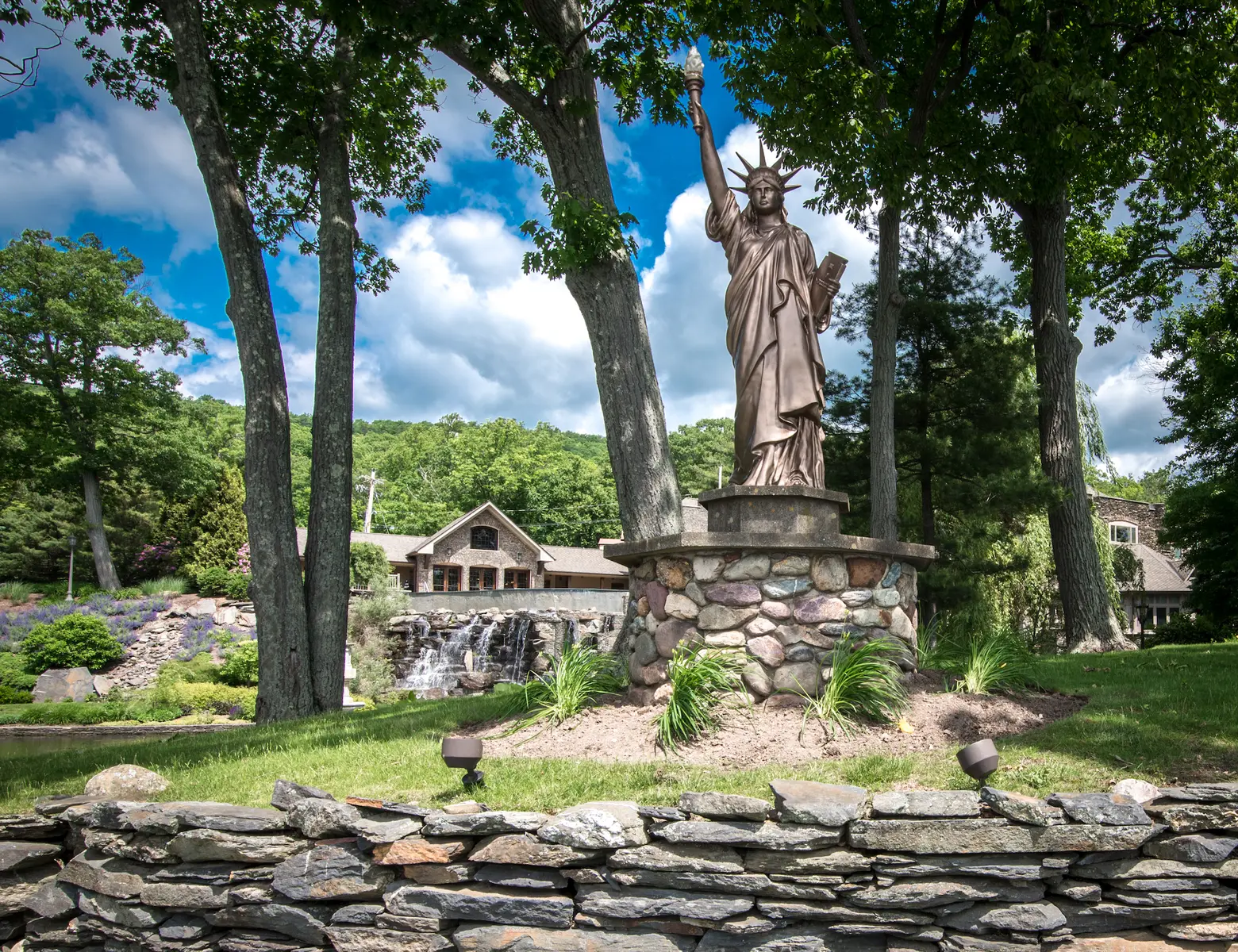 The property spans 700 feet of shoreline, with a 9,000-square-foot main house on four acres. Jeter spent his boyhood summers on the castle grounds, according to the 2011 book, "The Captain: The Journey of Derek Jeter," by Ian O'Connor.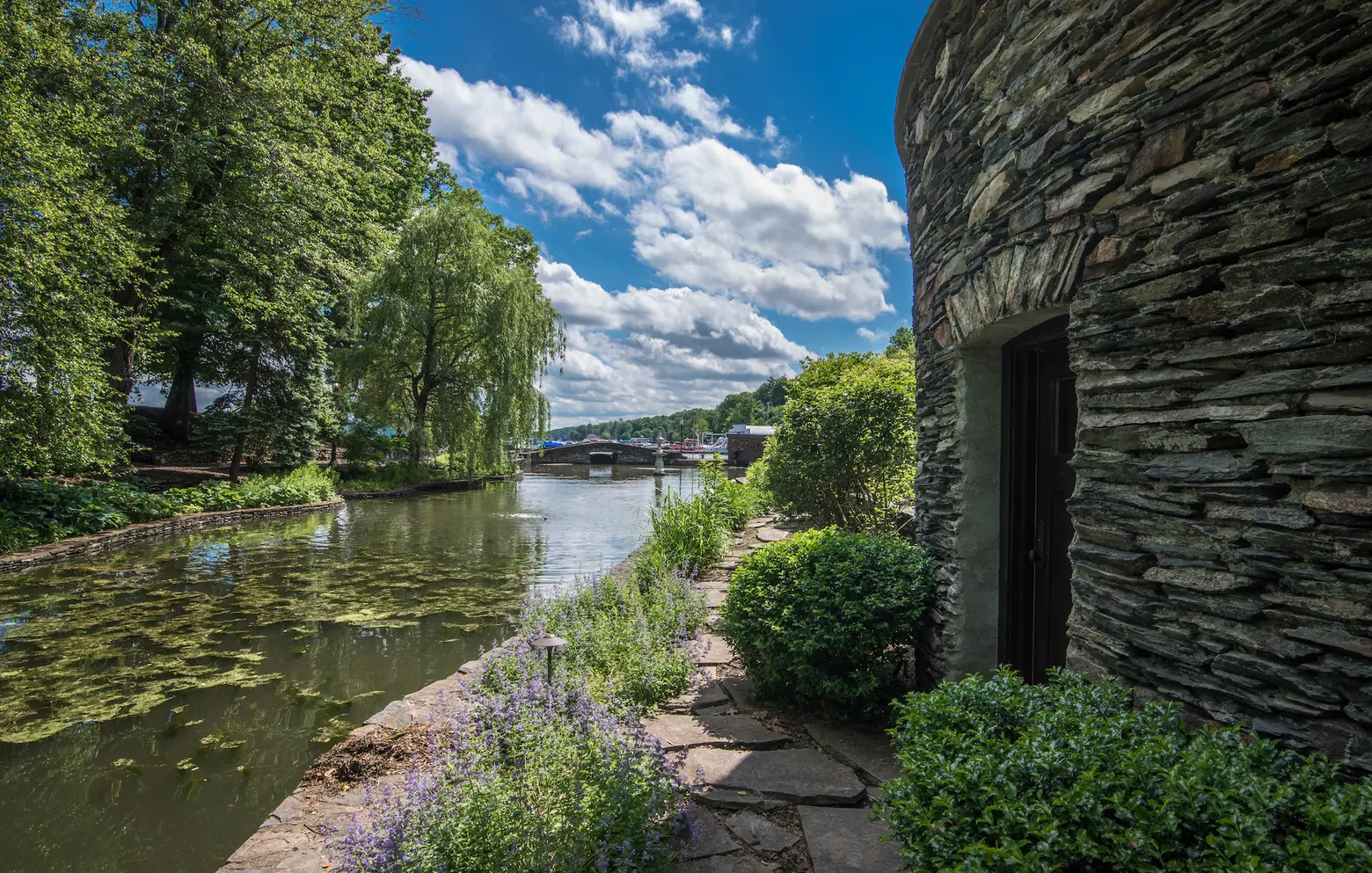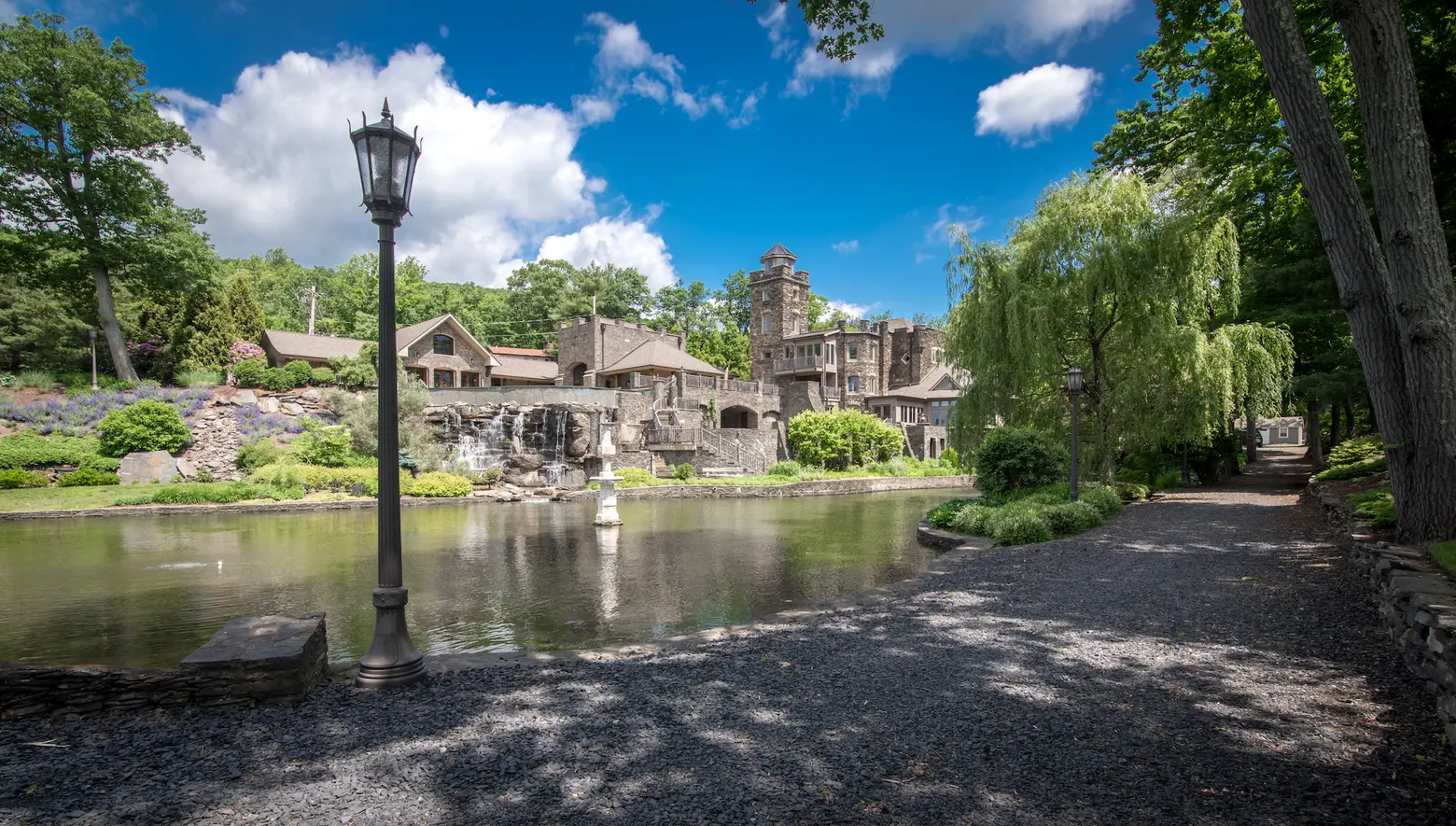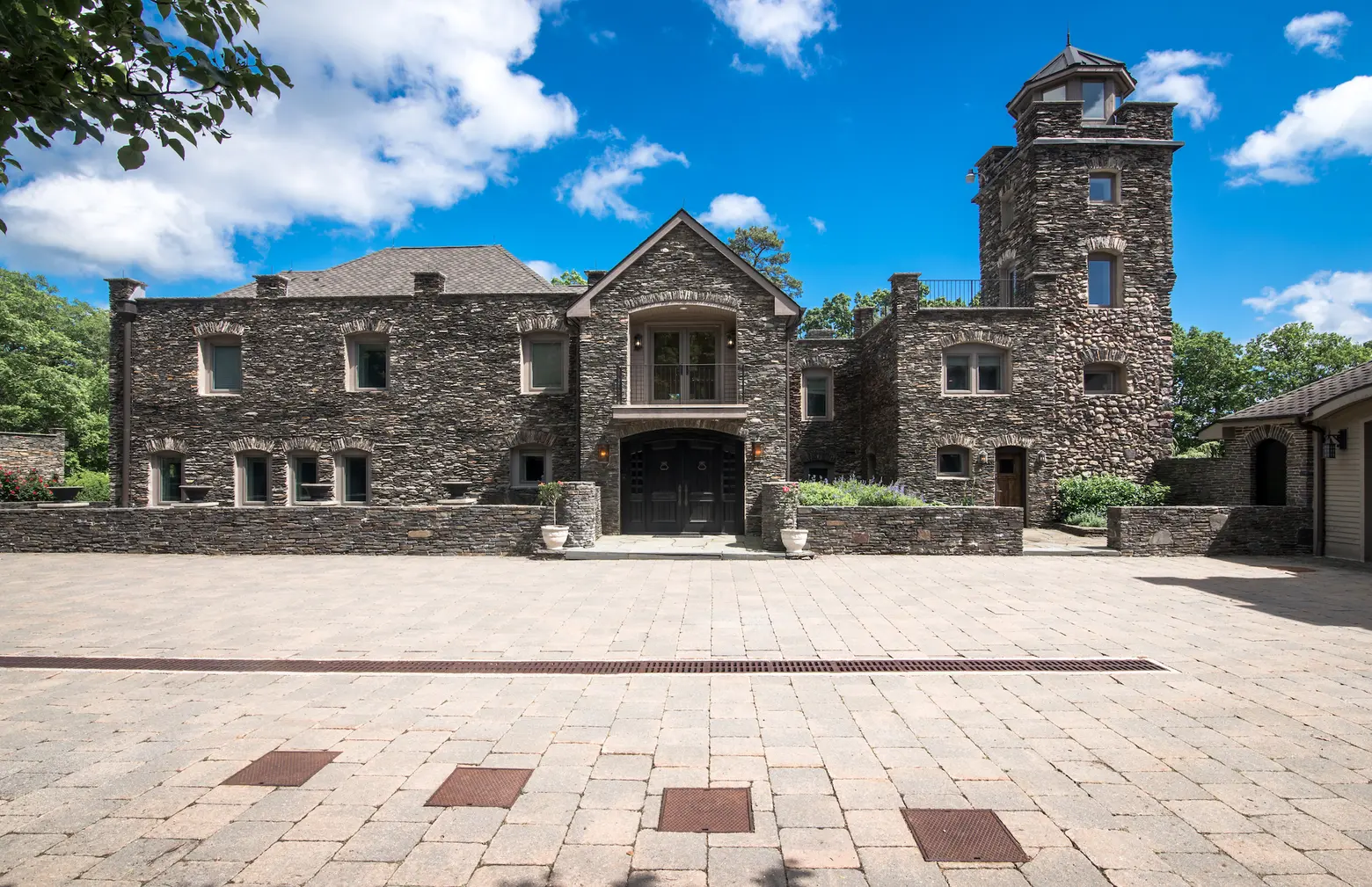 In addition to four kitchens, countless castle-appropriate details can be found throughout, starting with the six-foot stone wall that rises just beyond the entrance gate. The most talked-about item may be the replica of the Statue of Liberty that holds guard over a stand of trees.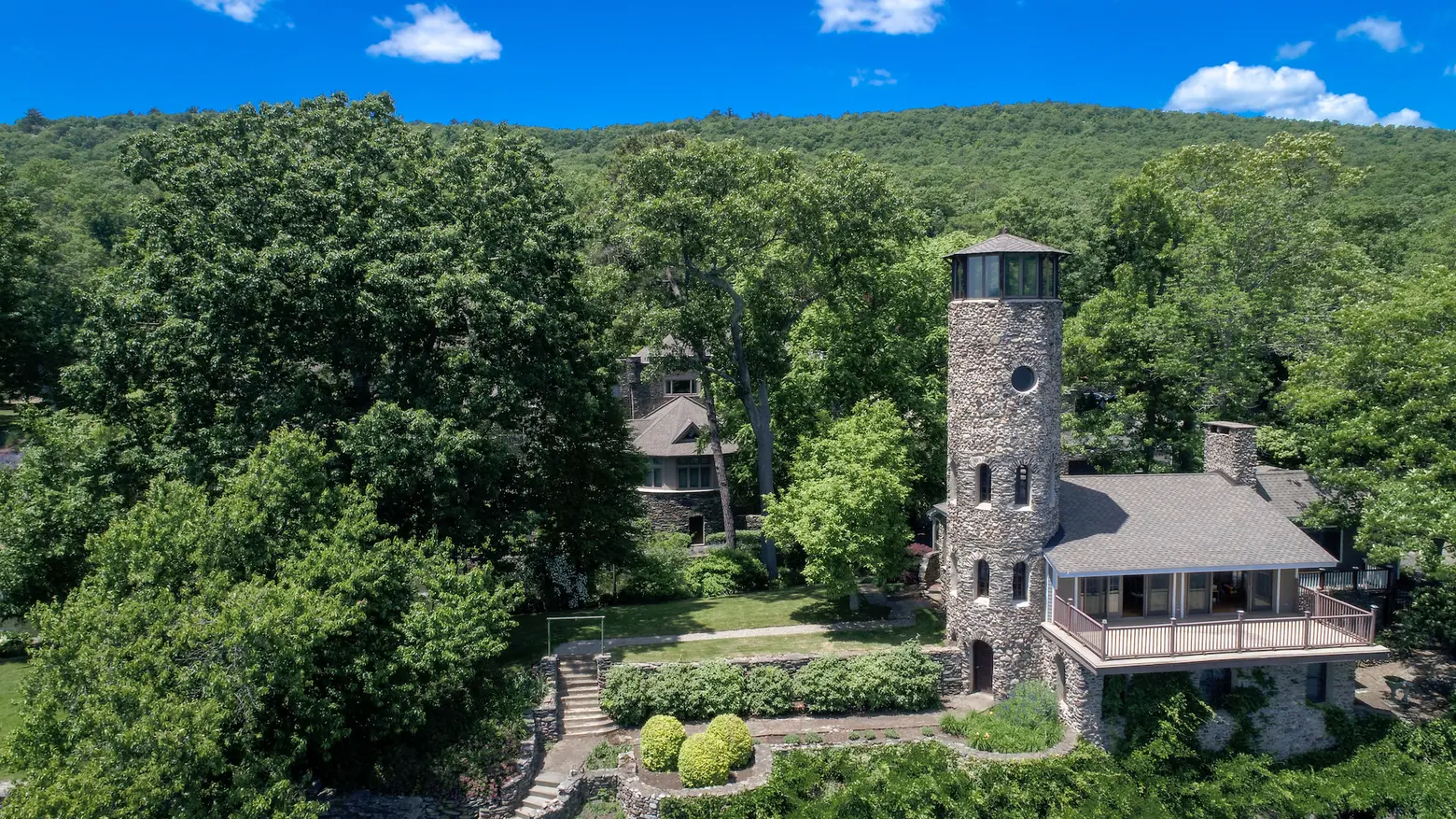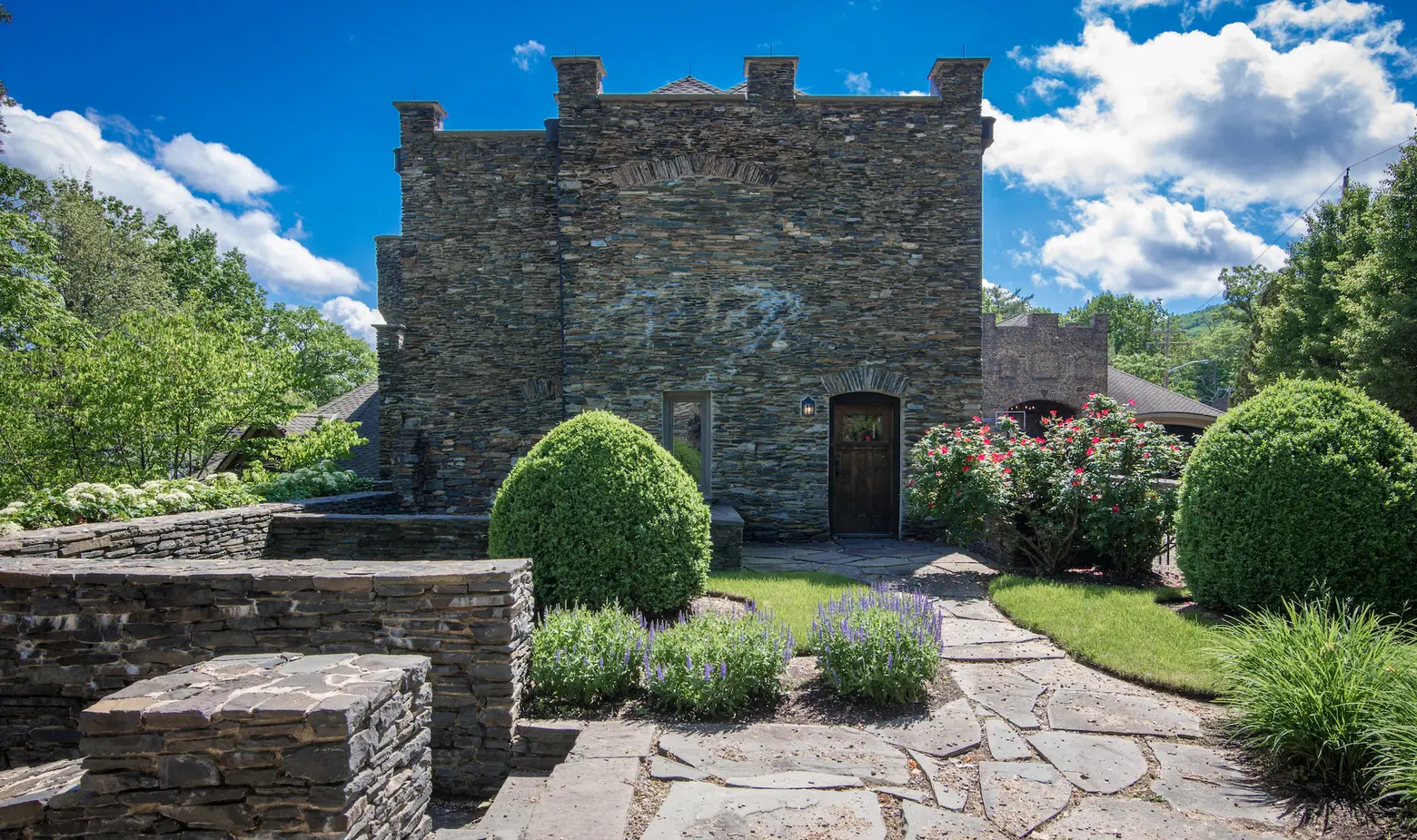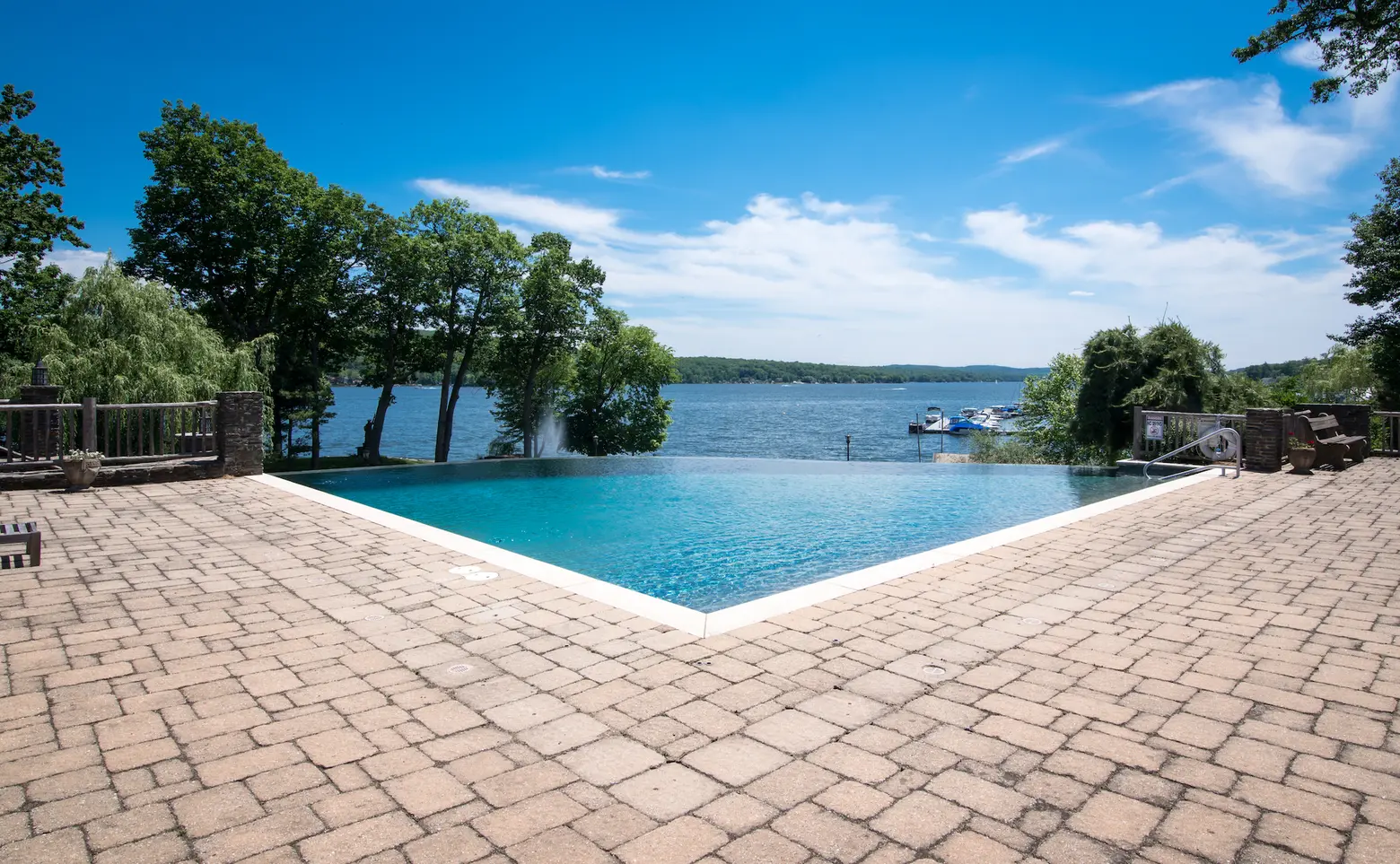 The tower and rooftop battlements anchor the grounds. You'll also find a stone waterfall, a baseball diamond-shaped infinity pool, verdant gardens, a lagoon, and a boathouse.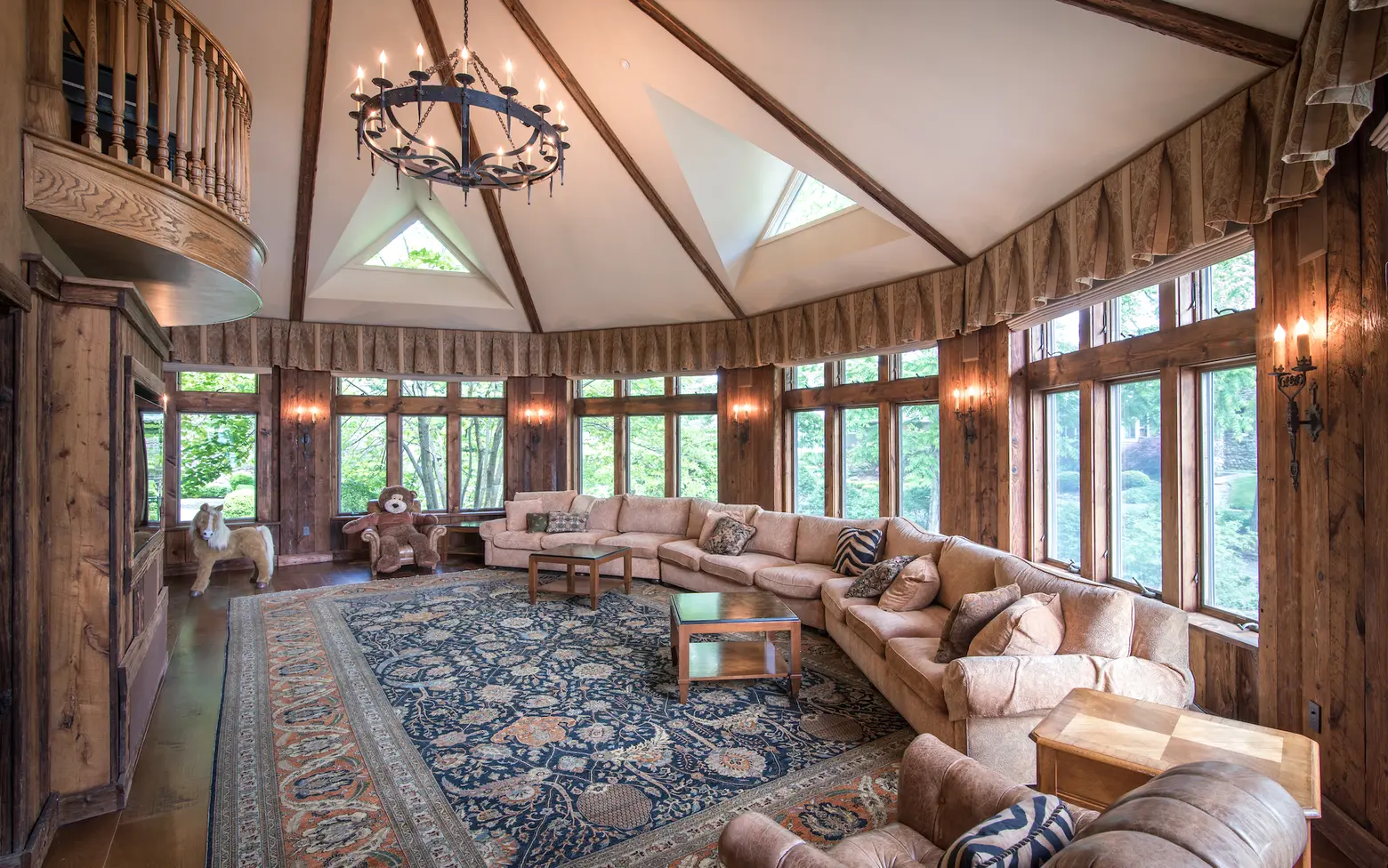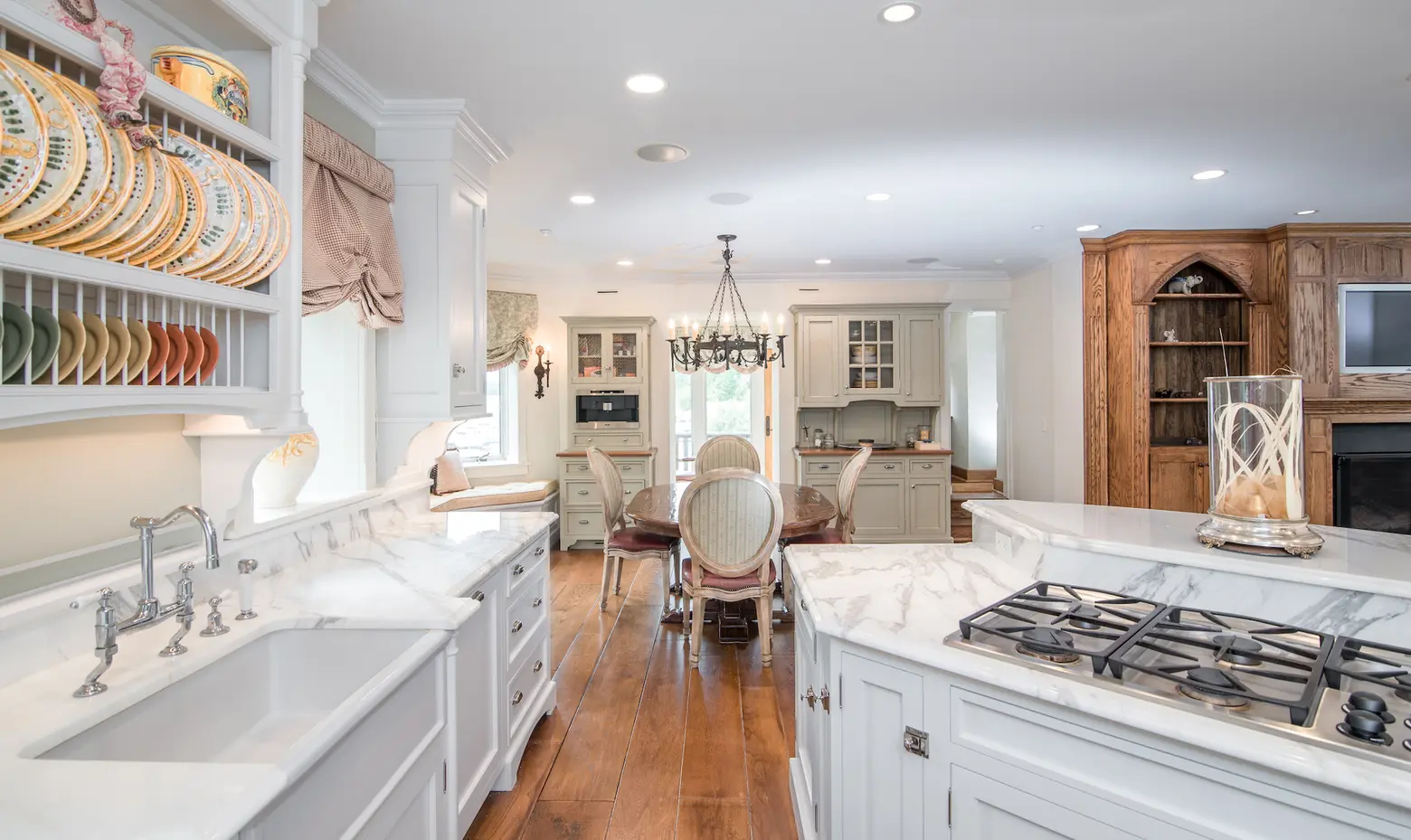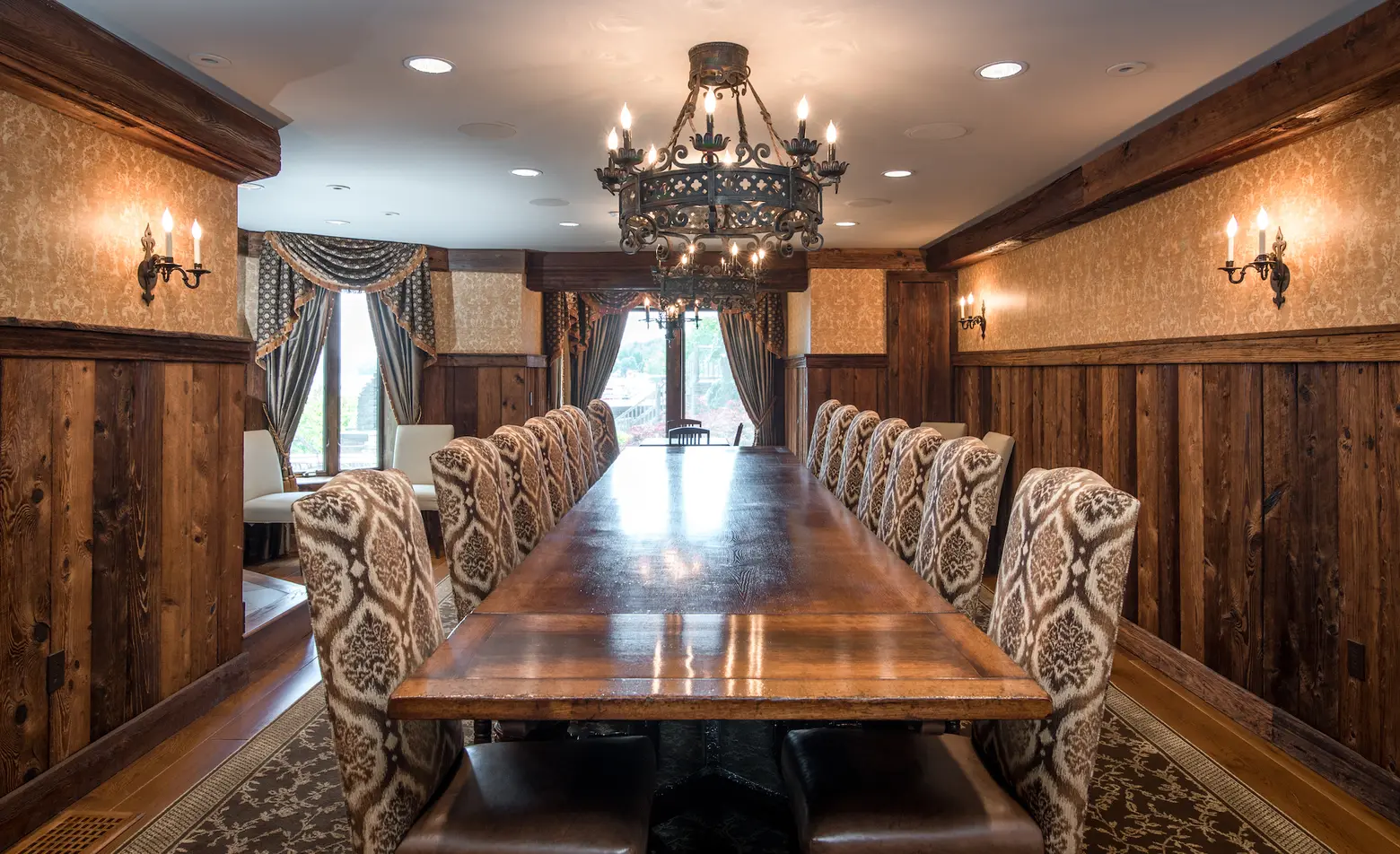 In addition to every amenity you could imagine, the house boasts an elevator, four indoor chef's kitchens, and an outdoor kitchen with a wood-burning fireplace.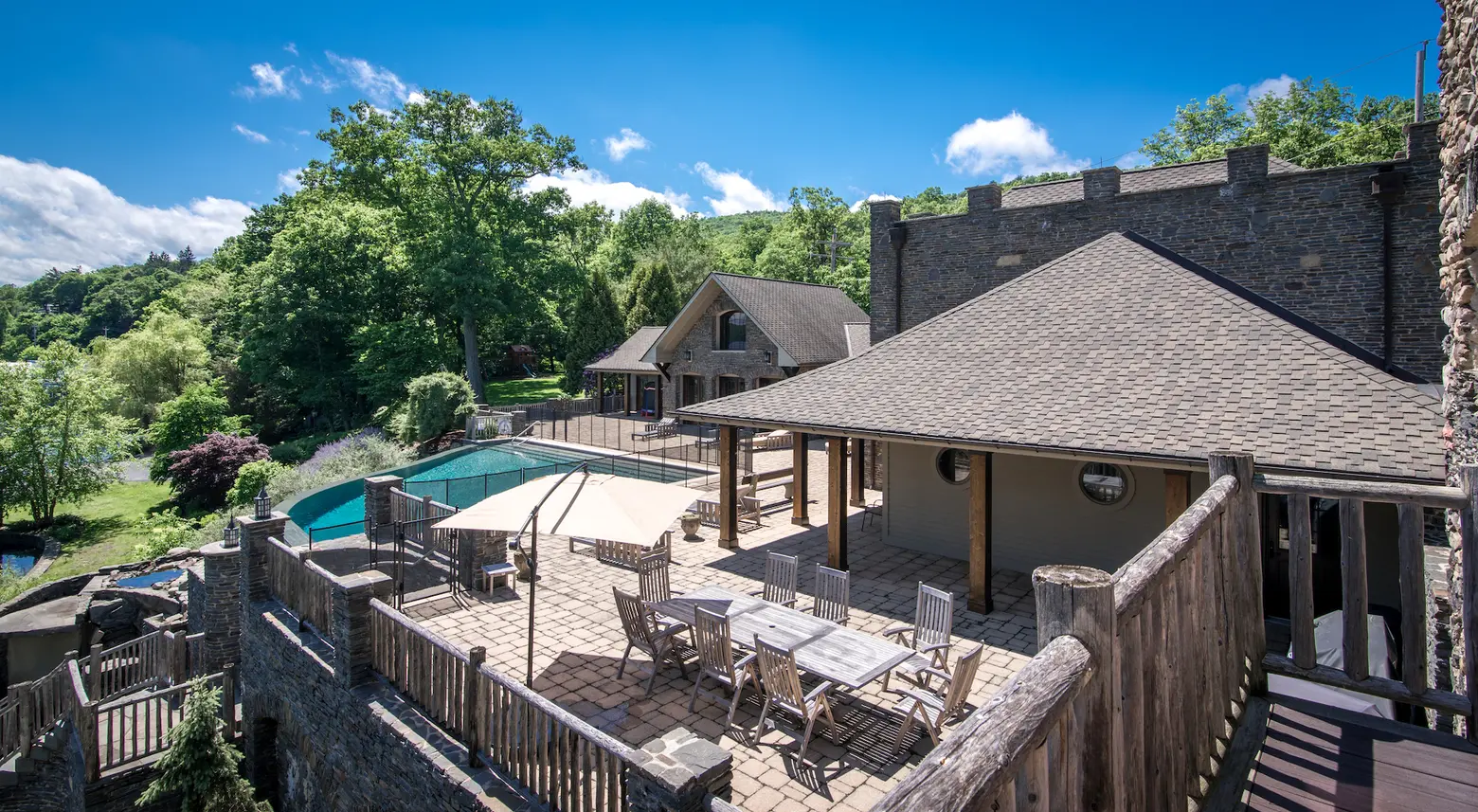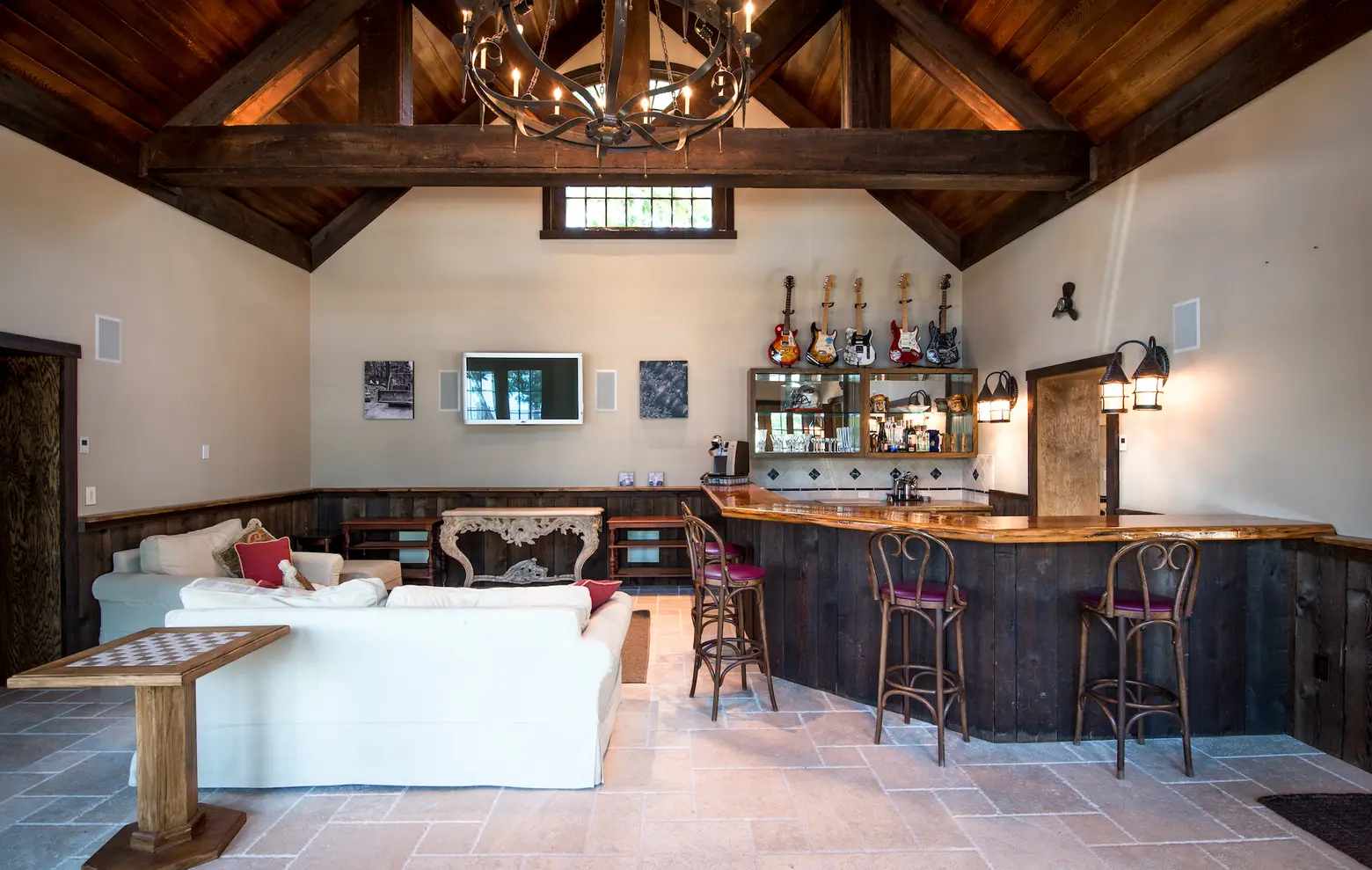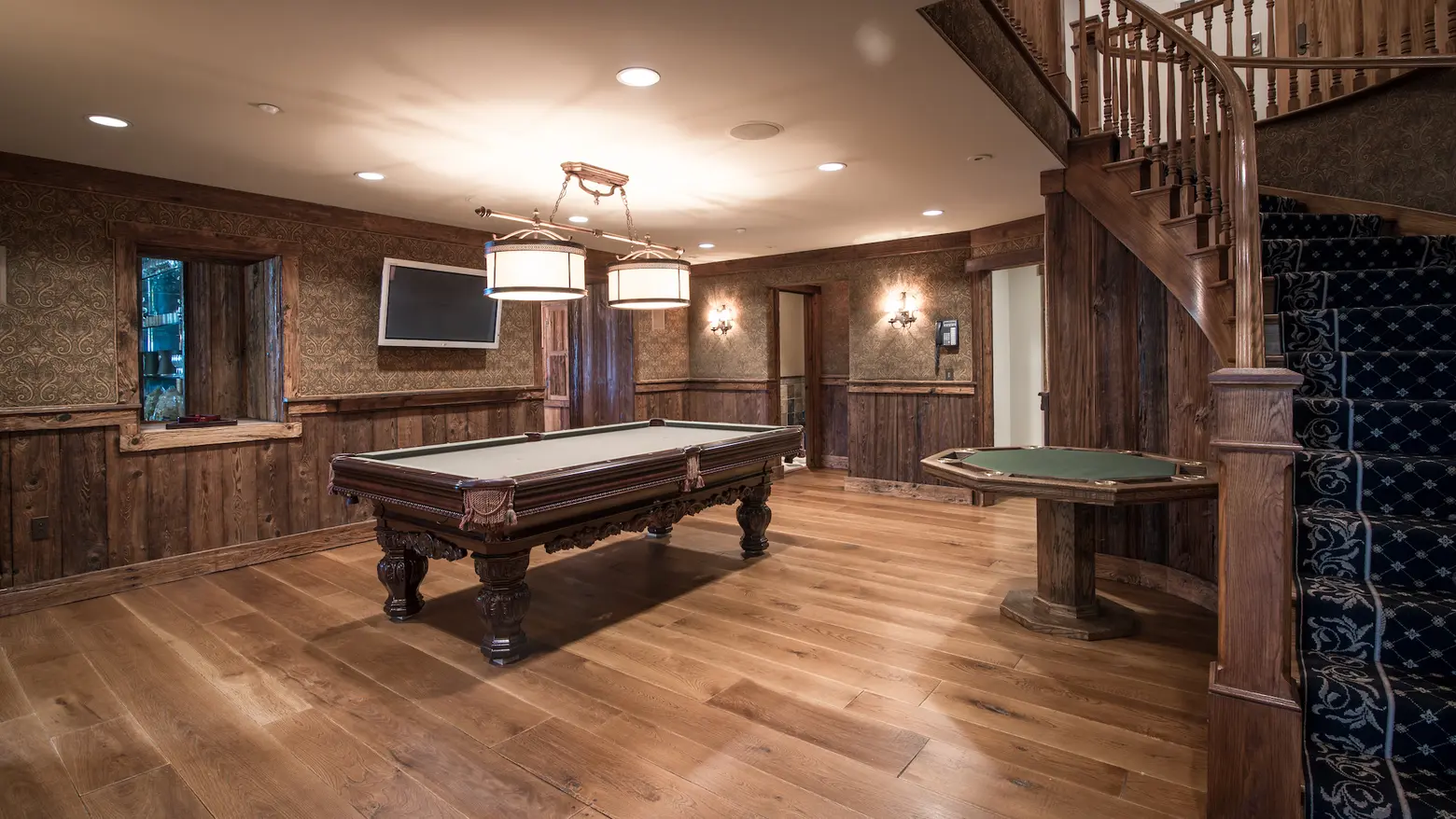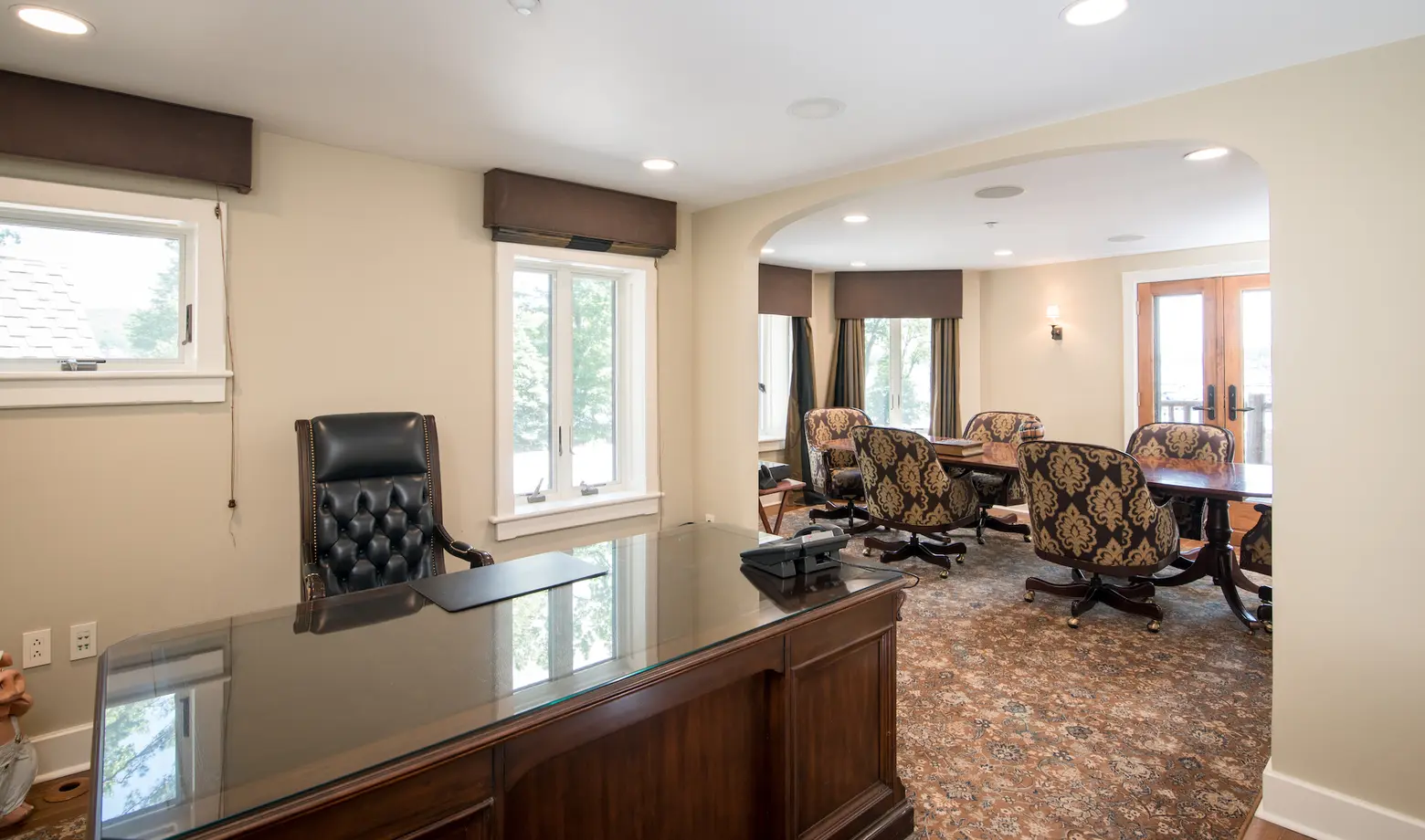 In addition to the main house, there is a lakefront guesthouse and a pool house, a billiards room, a bar, and an office.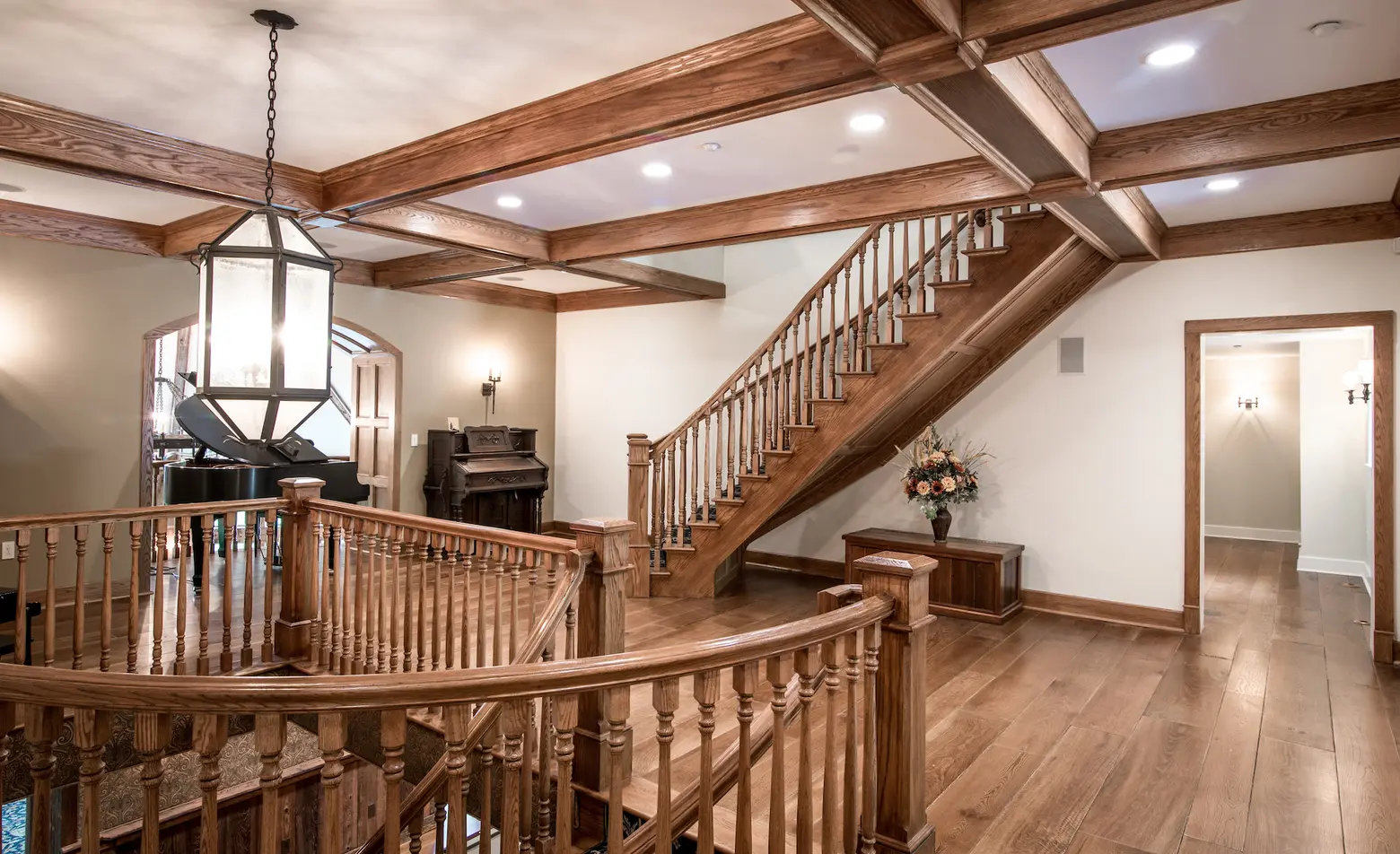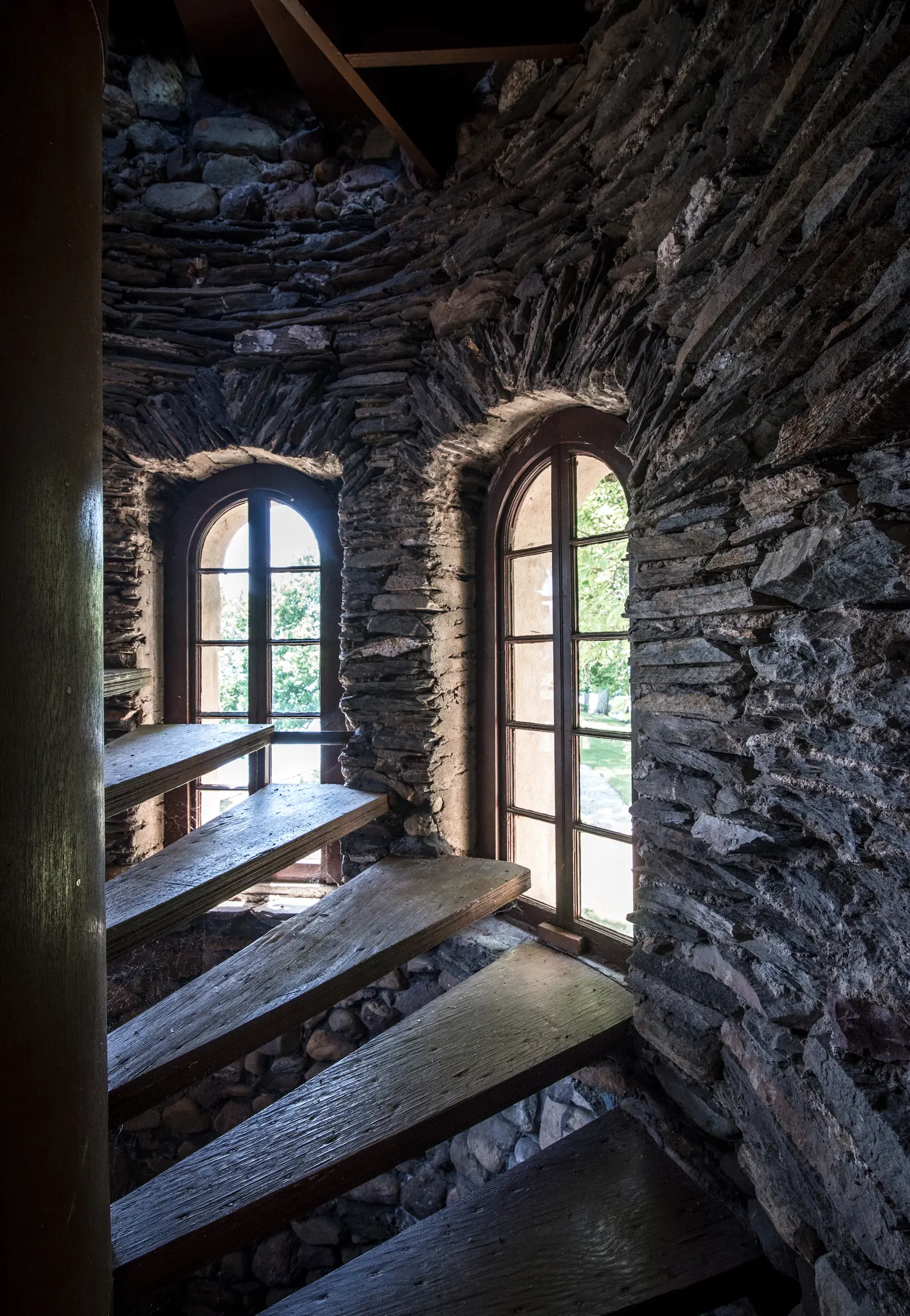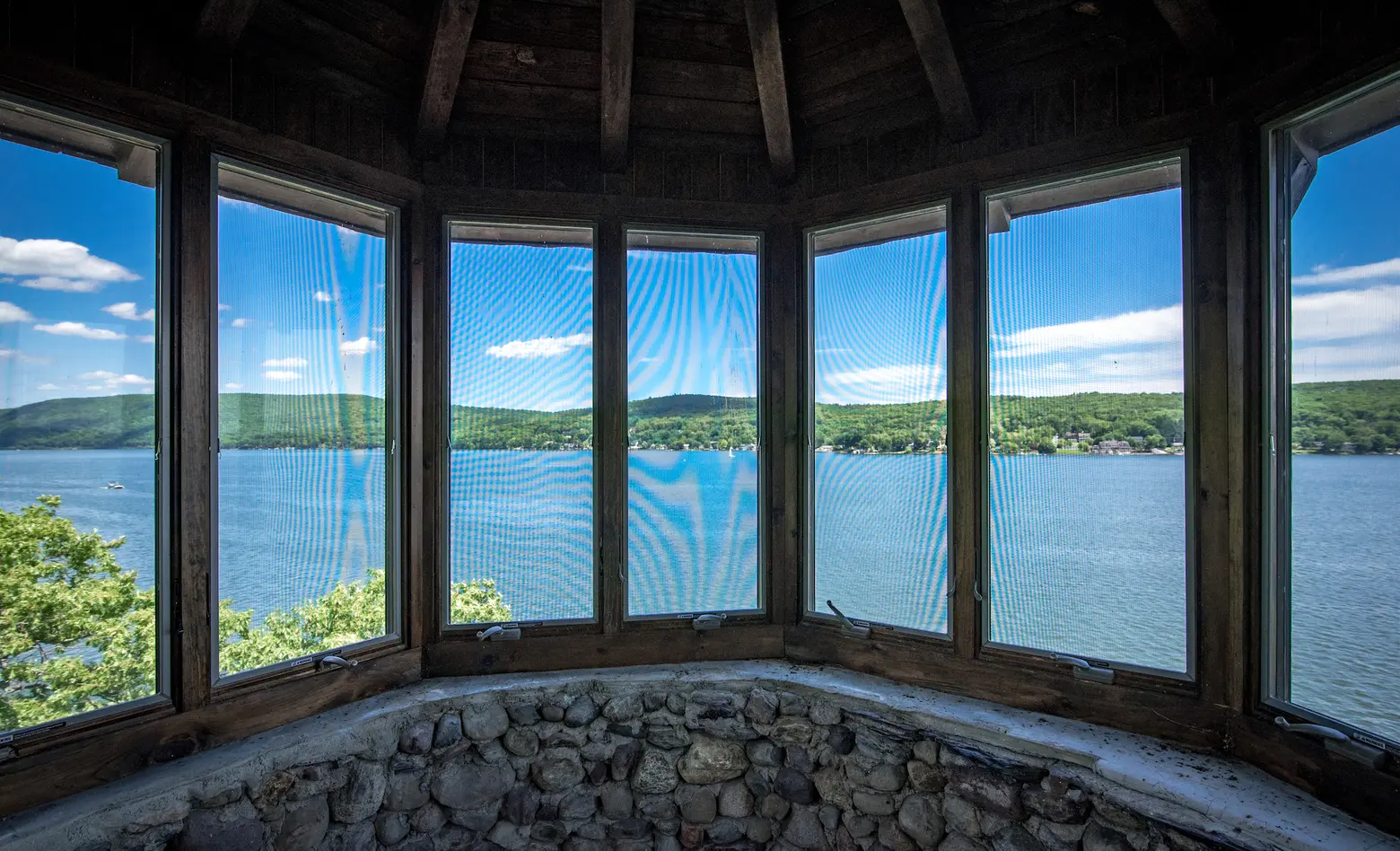 A set of turret stairs winds its way to the roof. A separate widow's walk offers a bird's-eye view of the lake.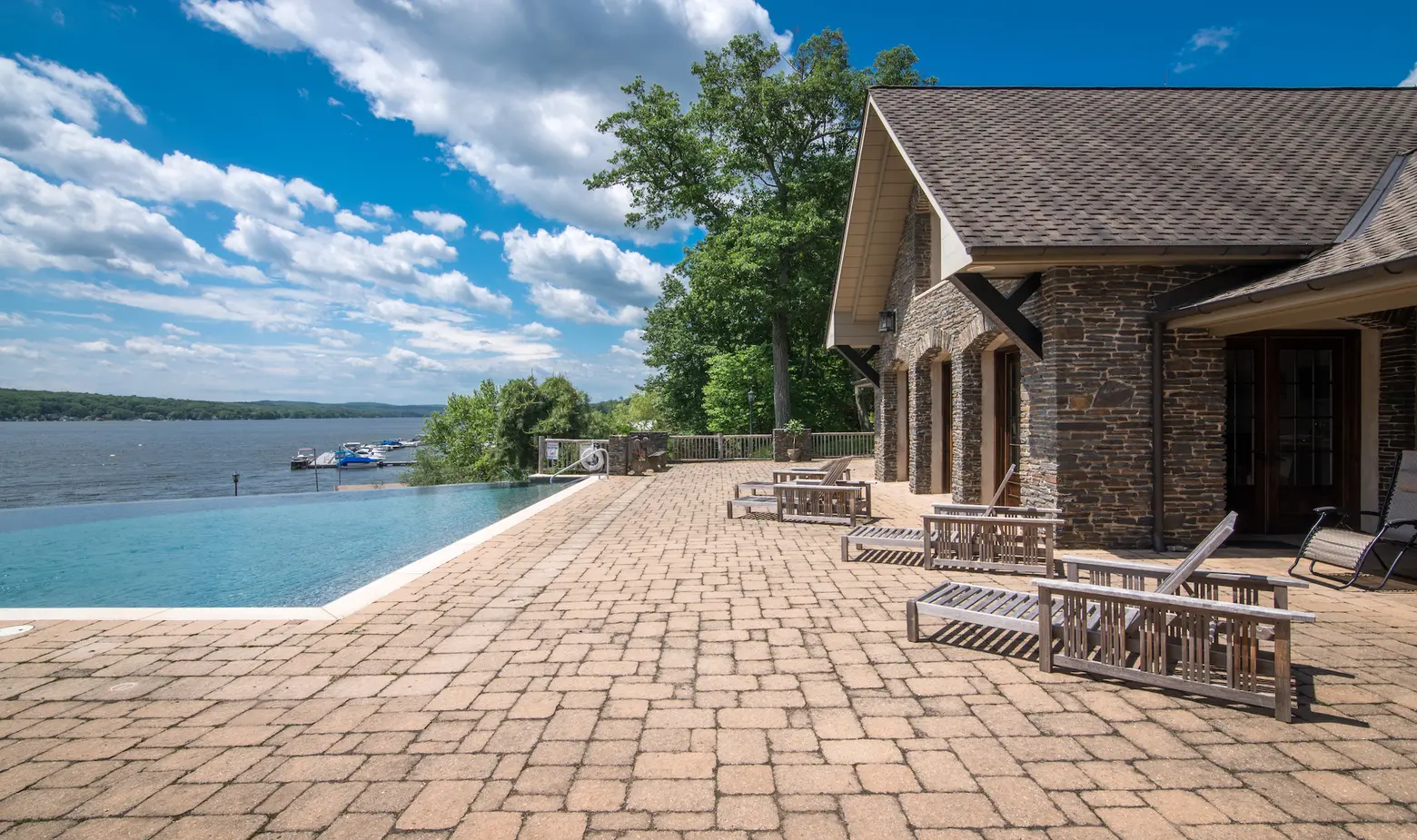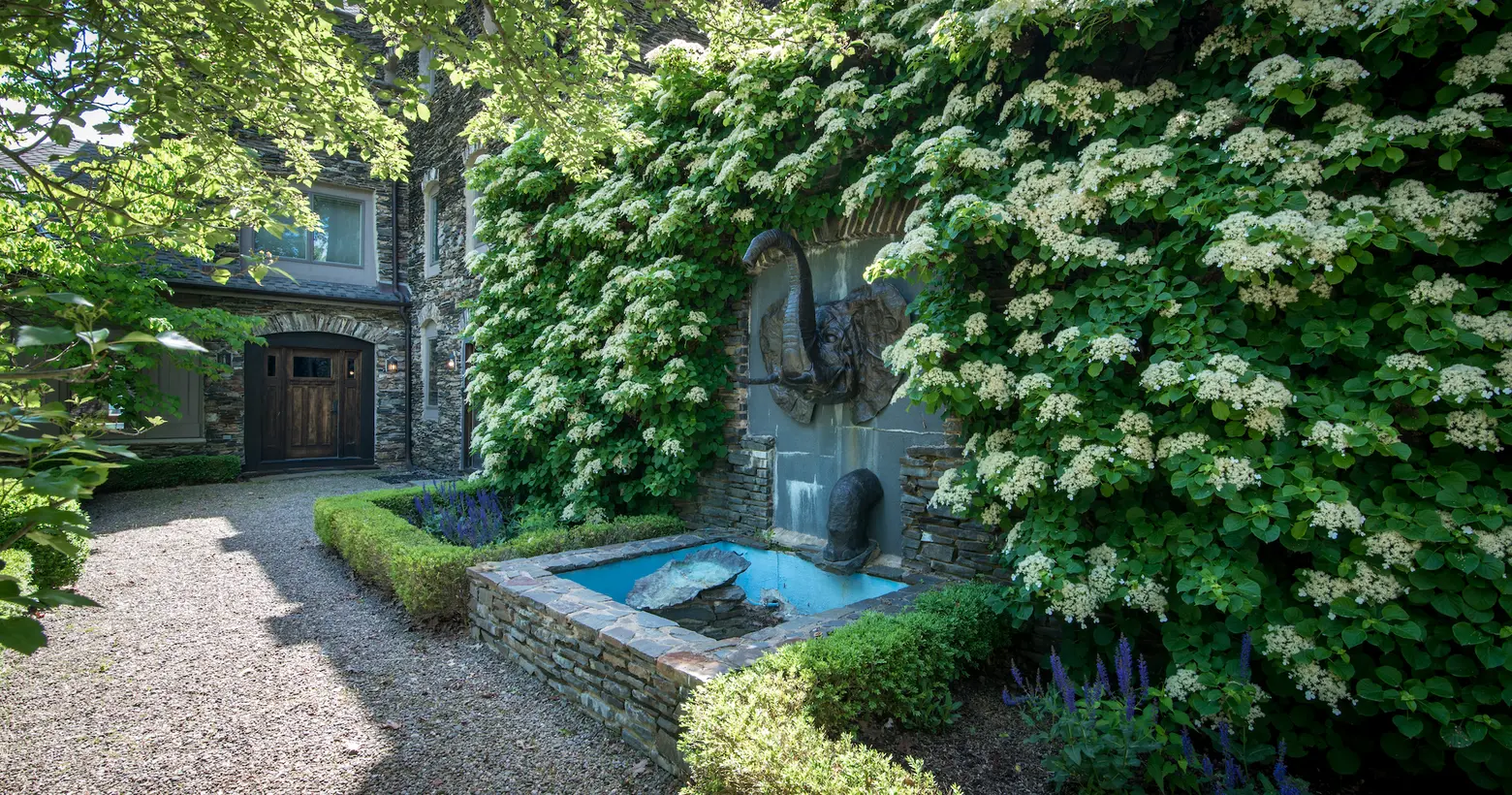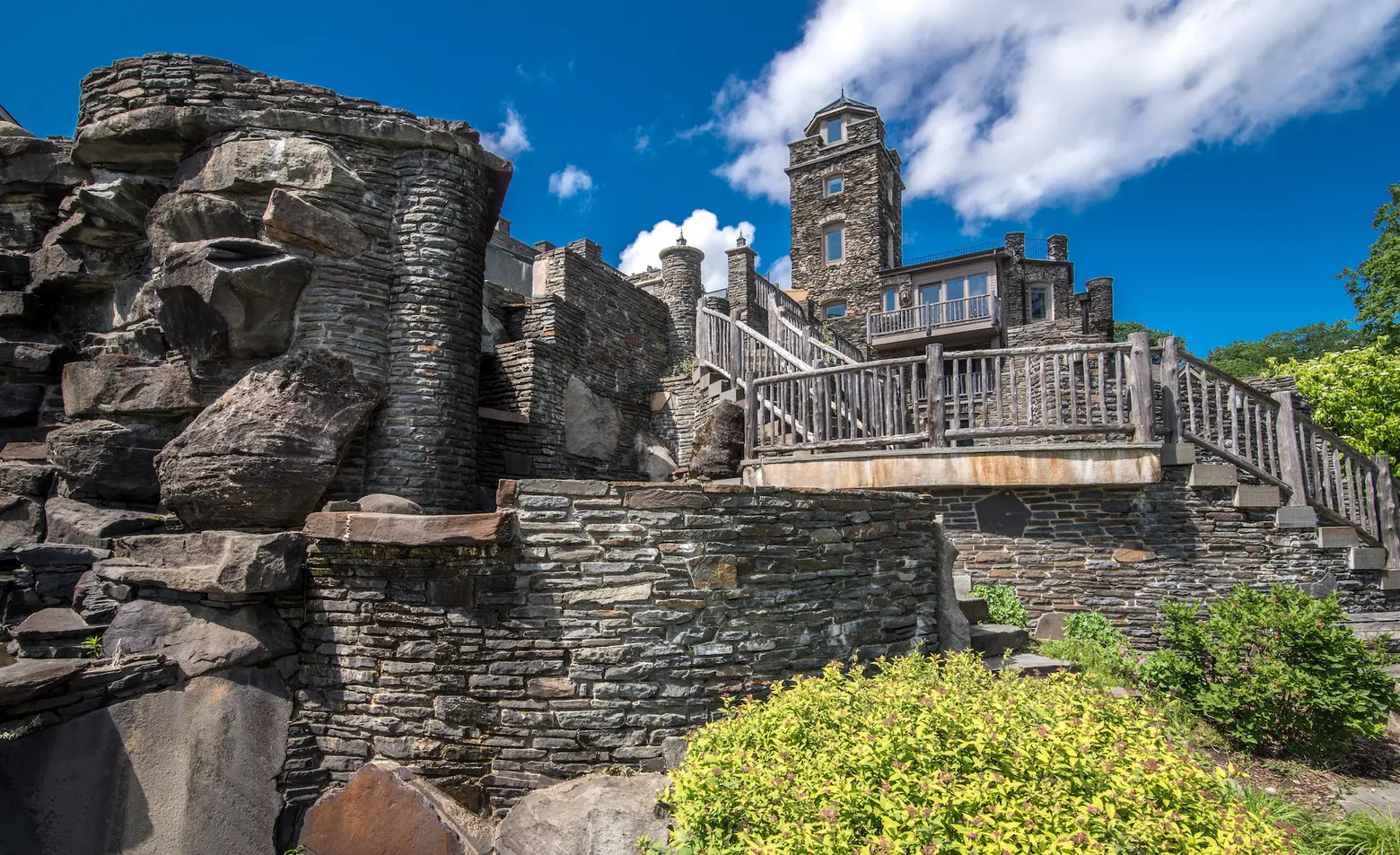 Between the pool house, patio, game room, and great room, there's enough entertaining space for a post-game bash with the whole team, fans included. There are also lots of cozy quiet rooms, winding garden paths, and landscaped patios. Though it has been on and off the market for several years, according to the Journal, the property will only sell at the upcoming auction if it hits its minimum bid price.
Get more details on the auction here.
RELATED:
Photo credit: Stephen Dolinsky