Classic $2.1M Park Slope Co-Op Is Right at Home in One of NYC's Most Desirable Neighborhoods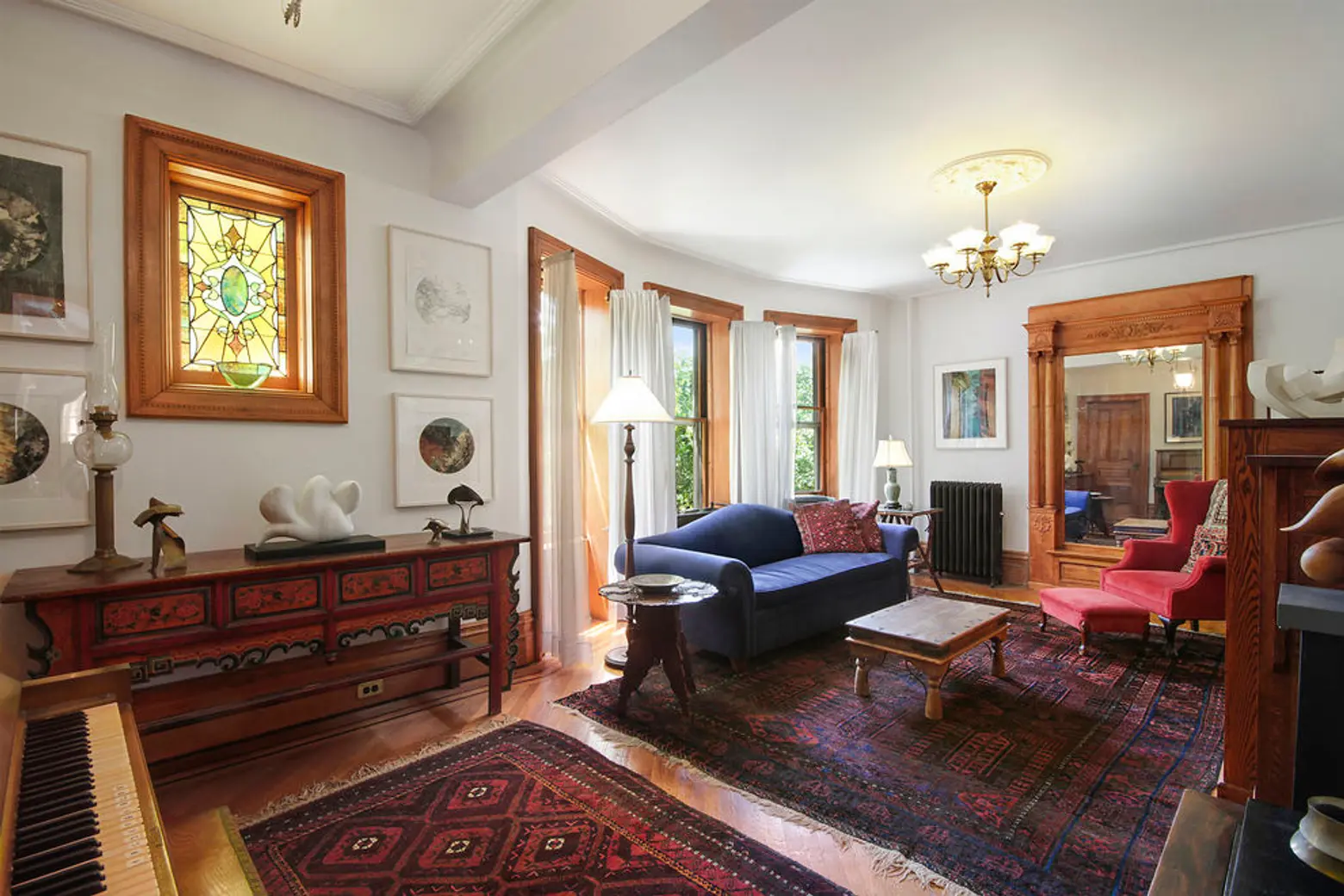 Newer isn't necessarily better. Over 100 years ago architect Henry Pohlman built the elegant "apartment house" at 261 Garfield Place where you will find this refined yet cozy co-op on the market for $2.1 million. And while we doubt Mr. Pohlman could ever have imagined even the entire building selling for that price, much less a single apartment, it is clear he took great pride in his work.
Throughout the 3BR/2BA residence period details abound, with high ceilings, parquet flooring, ceiling medallions, and decorative moulding at every turn. And a wide gallery/hallway leads you from one end of the home to the other.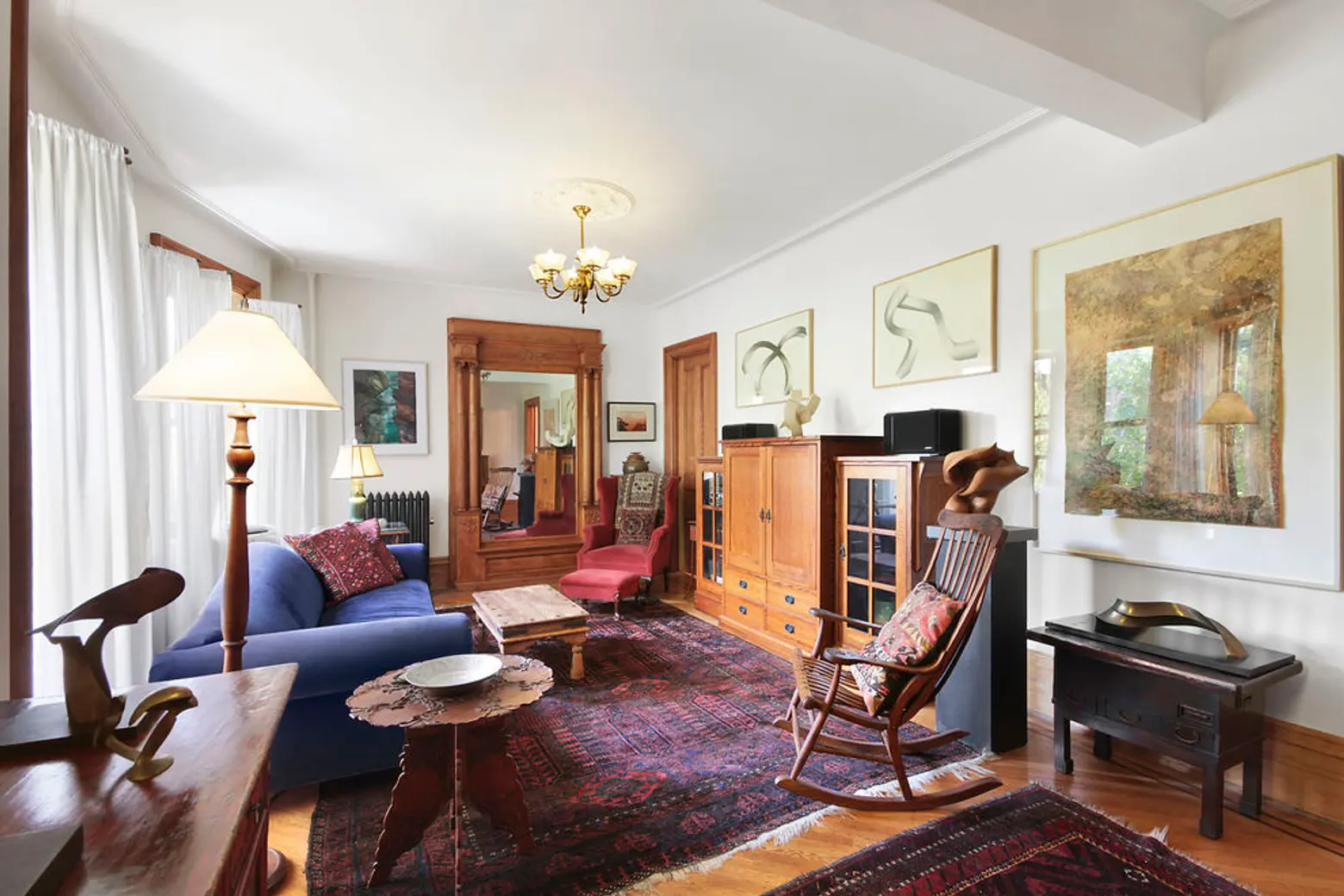 The sunny 300-square-foot living room features three oversized bay windows, and the beautiful fireplace and exquisite stained glass window perfectly accent the room's innate charm. We can actually feel the warmth of the gatherings that must have taken place here over the last century, and wonder what history its walls would share if only they could talk.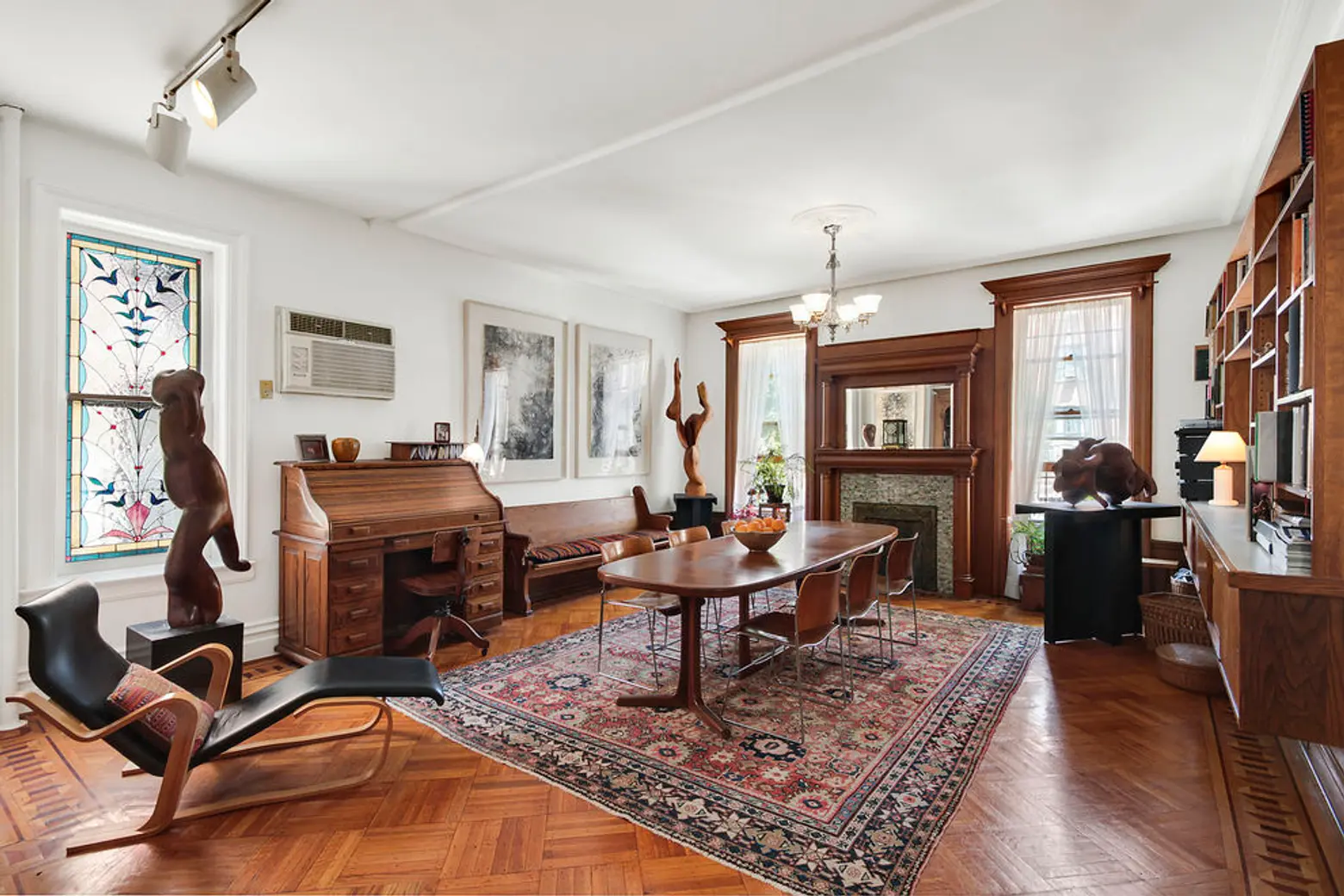 Although this home originally contained 4 bedrooms, a previous owner decided a dining room was better suited for their entertaining needs and commandeered one of the bedrooms to create a large formal dining room directly off the efficiently laid-out kitchen. However, an adorable breakfast area remains for more casual meals.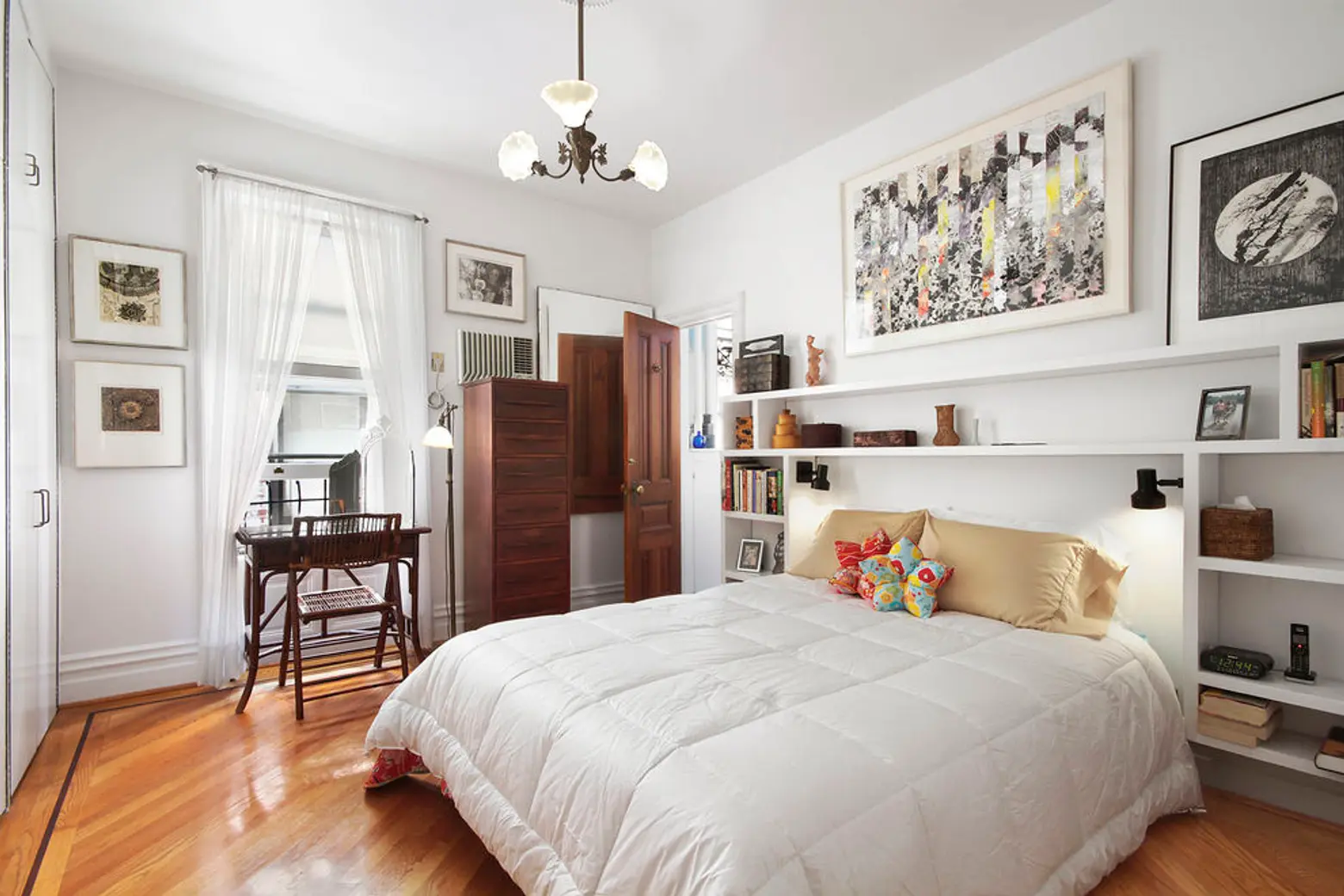 The large master bedroom features an en suite bathroom, double closets and lovely built-ins, and the two additional bedrooms are quite roomy as well. Plus this gracious dwelling is inviting in more ways than one: you can bring Fido along because pets are more than welcome.
So many of the homes we share with you boast wide-open sprawling layouts, but there is something to be said for the character and coziness of residences built during a simpler time. Situated in the heart of historic Park Slope, which was named as one of the "Greatest Neighborhoods in America" by the American Planning Association in 2007 and secured the top spot in New York Magazine's 2010 list of Most Livable Neighborhoods in New York, this unit is sure to provide its new owners an elegant refuge from life's hustle and bustle for many years to come.
Let Corcoran agent Carol Graham show you around this classic home in this classic neighborhood.
[Listing: 261 Garfield Place, Unit 3 via Corcoran]
[via CityRealty]