Beachy $1.85 Million Tribeca Loft Makes Suffering for Your Art a Pleasure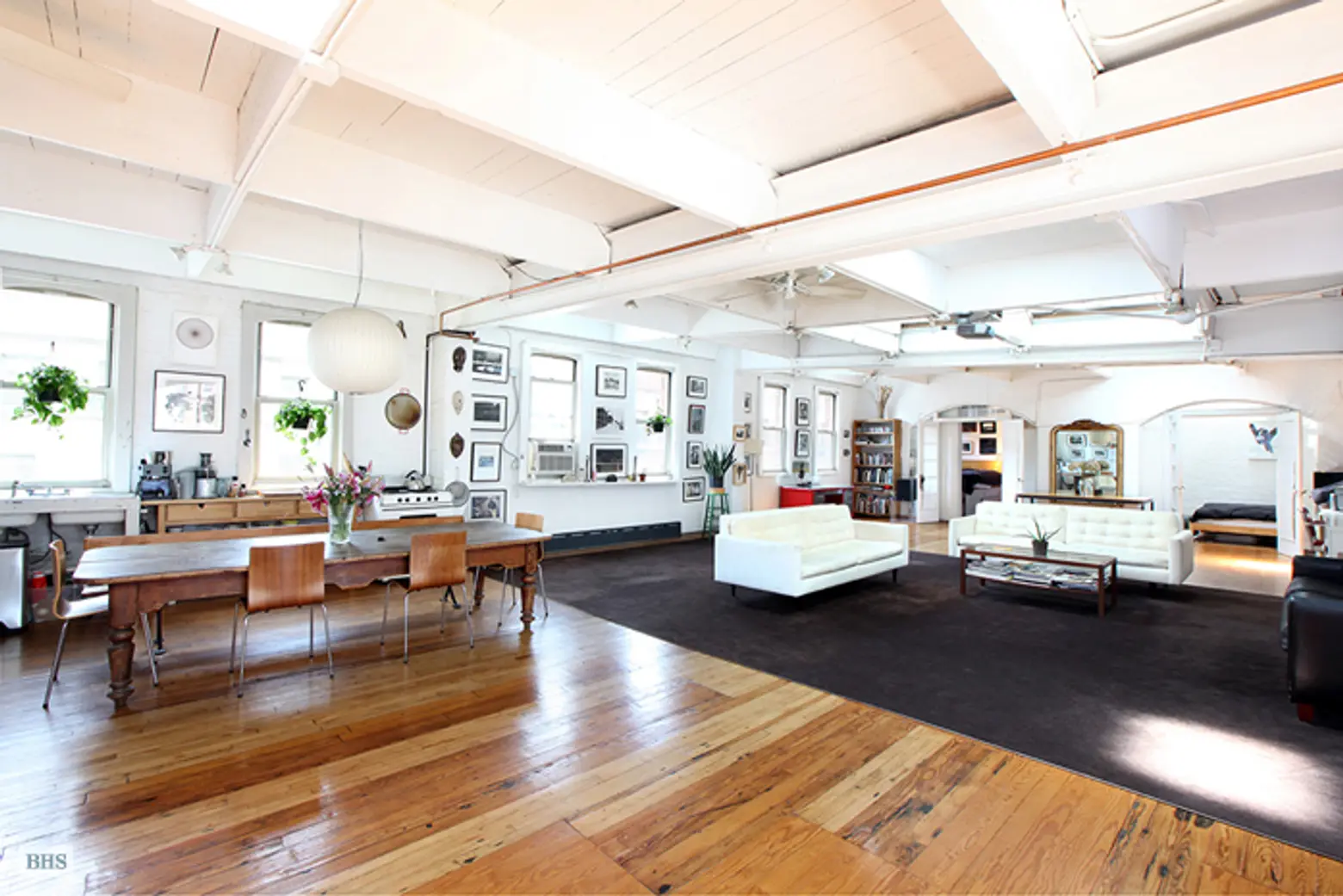 How fitting that this apartment at 135 Hudson Street overlooks Beach Street. The $1.85 million Tribeca loft definitely has a beachy vibe with its distinct white cast-iron-and-wood-beamed ceilings and patch-worked hardwoods throughout. The only difference is this artist's lair is flooded with light. Get it? We're here all week. Well, we can thank a wall of windows, five skylights and a cupola in the center of the main room for creating this light, airy space.
The home has retained many of the building's original details. Designers Kimball & Ihnen choose to forgo the ornamental approach in favor of a more minimalist look when they designed the building back in 1886. The 2BR/1BA loft has definitely kept that spirit alive with a simple open layout and two pretty small bedrooms.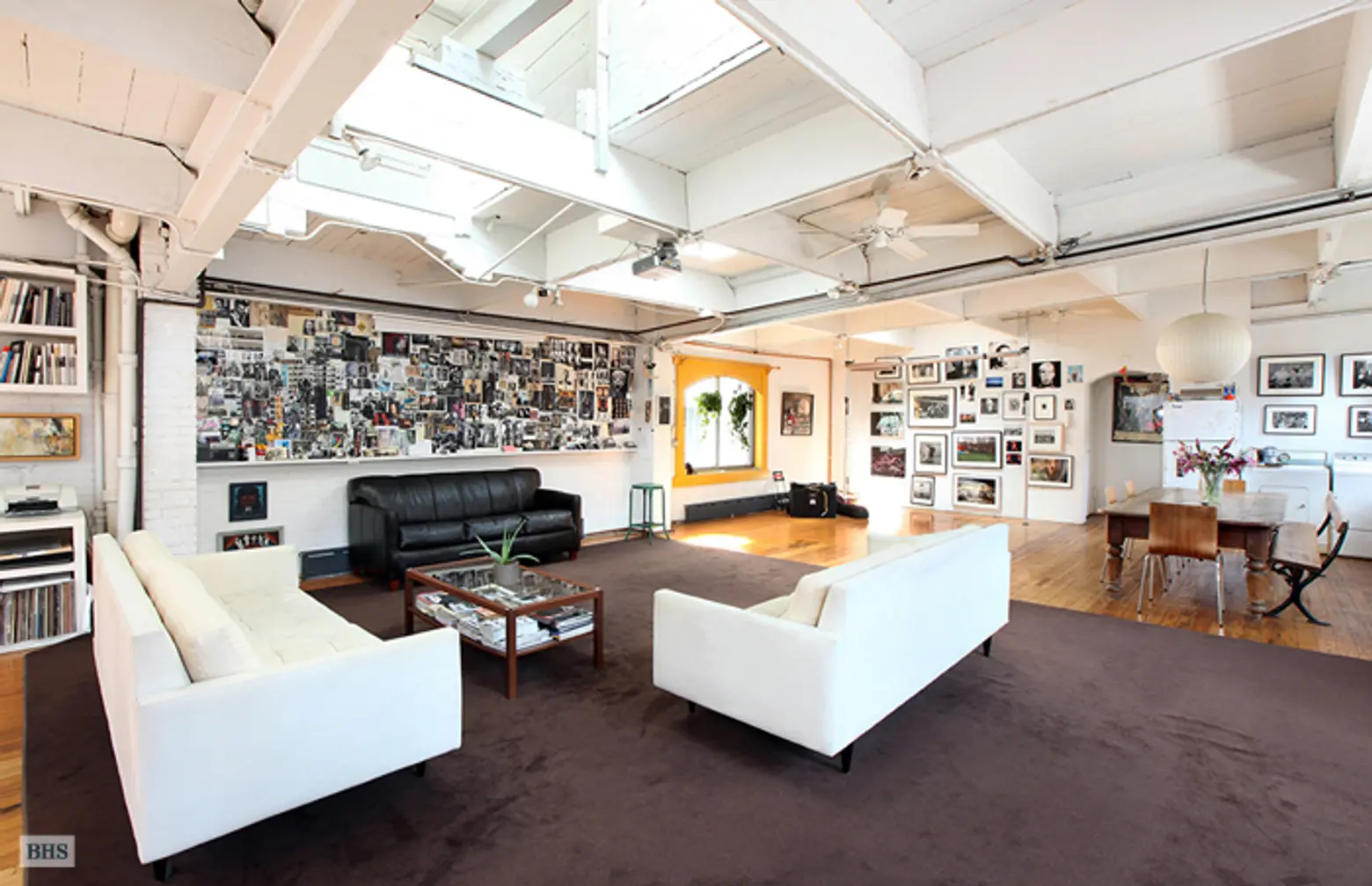 But we can't help but love the charm, and the New Yorkness, of this place. (Yes, we love it so much it has us making up words.) For instance, check out the kitchen, which Brown Harris Stevens father/son broker team Siim and Rudi Hanja describe as simple and survivalist and having "one essential modern convenience, a washer and dryer". A million New Yorkers just sighed right now; because in a city where residents are known for using their ovens as extra closet space, and entire days are often devoted to the laundromat, we're happy to see that there's an apartment that knows what's important in life.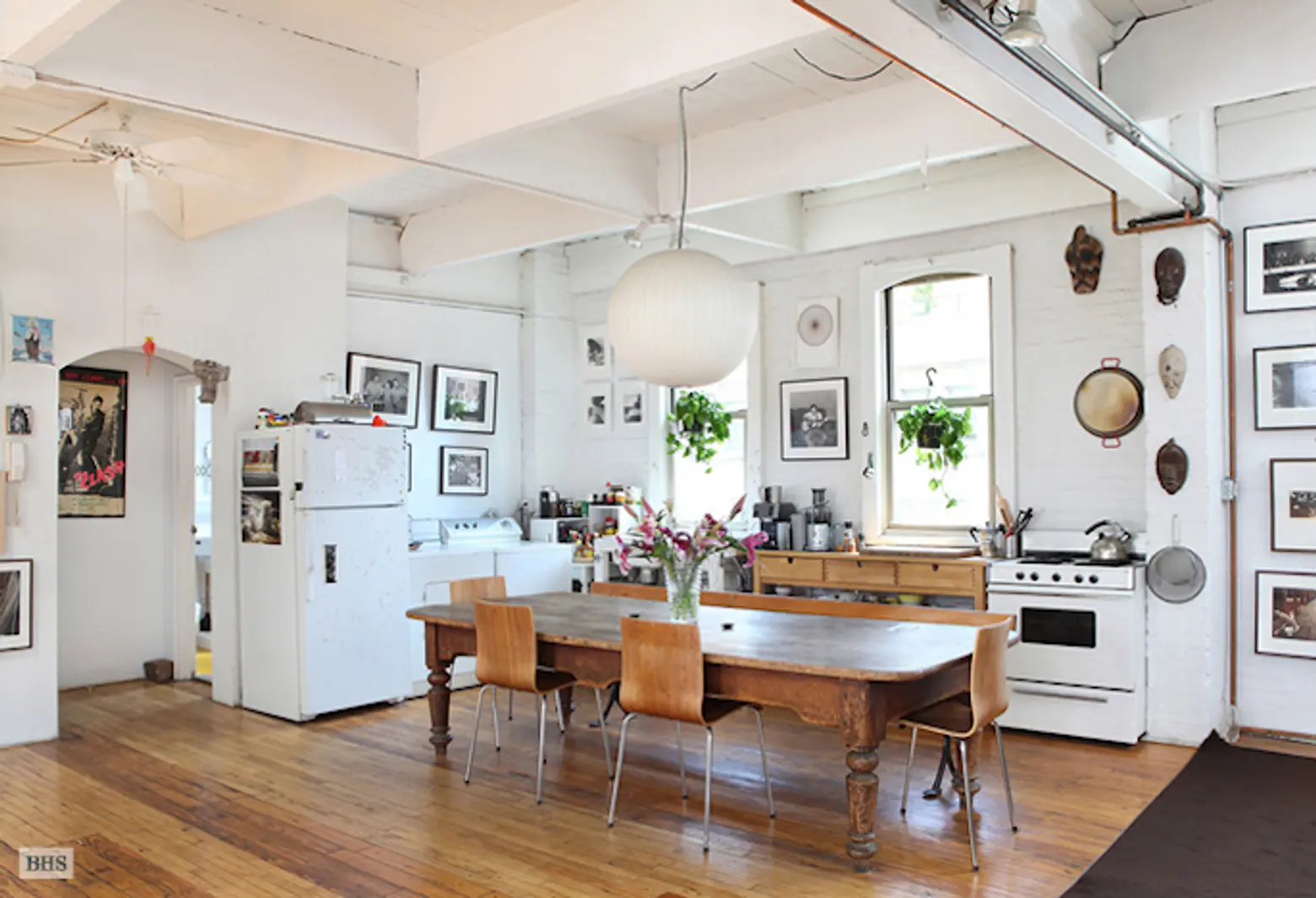 Oh, and speaking of what's important, this loft is so dedicated to making sure you suffer for your art, it's even situated on the fifth floor of a walk up. Now who doesn't want an apartment that cares about your craft and your quads all at the same time?
Also check out our interview with father/son team Siim and Rudi Hanja here before you give them a call for a private tour.
[Listing: 135 Hudson Street #6R by Brown Harris Stevens]
[via CityRealty]
Photos courtesy of Brown Harris Stevens