A Once-in-a-Lifetime Chance to Own the Entire 14th Floor of The Mark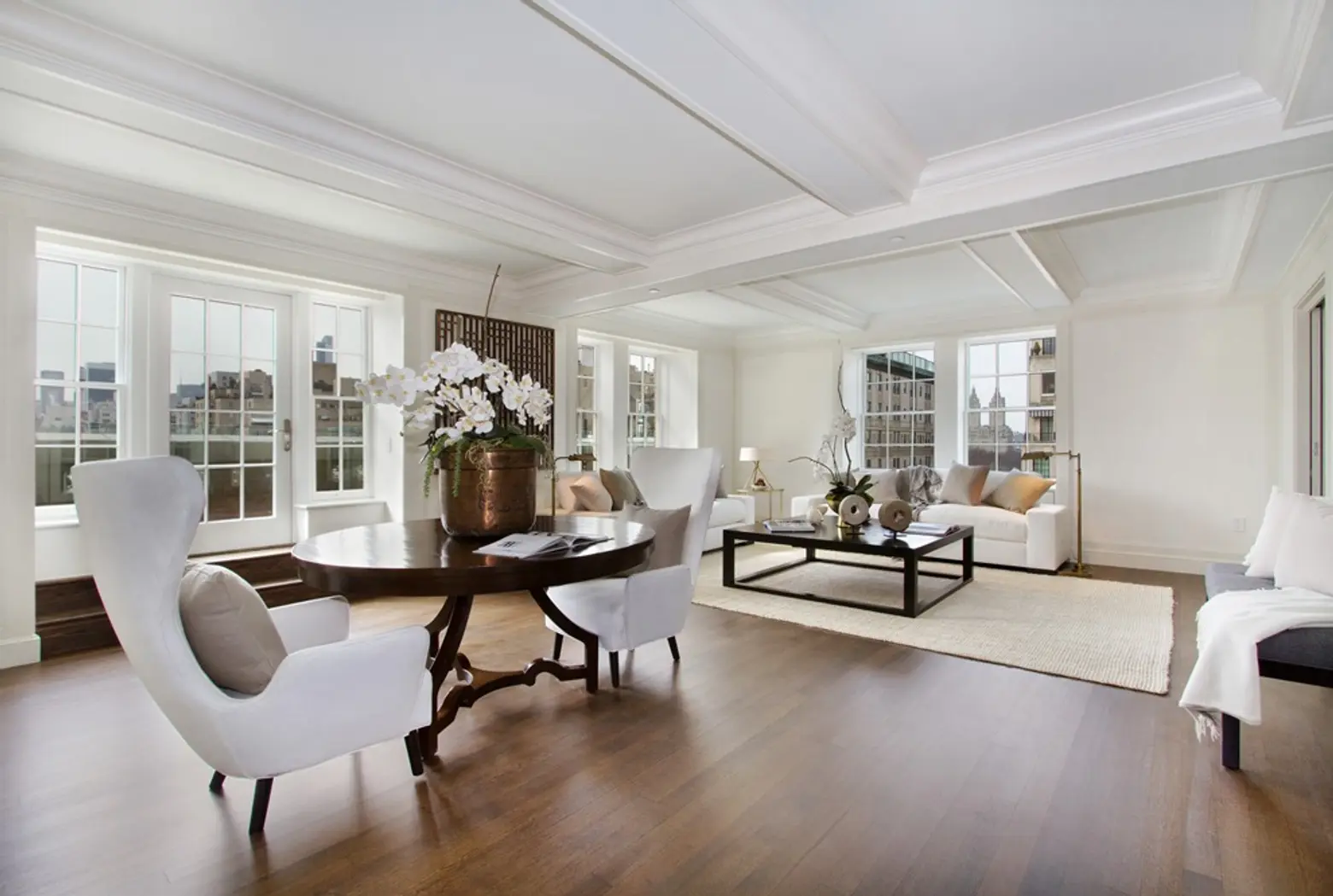 How would you like to live in a hotel? And we're not just talking any hotel; we're talking a luxury landmark hotel in New York City. We're talking a hotel where you can wake up and order room service from acclaimed chef Jean-Georges, then get your hair done at Frederic Fekkai. Do we have your attention yet? Because if you like what you just read, you're going to love the 9BR/10.5BA, 8,577-square-foot beauty we're about to show you at The Mark.
When you've got $29.5 million to spend on a home, you want the best of the best, which is why these sellers are combining units 1401 and 1402 to give you the opportunity to call the entire 14th floor of The Mark home. This giant space has us running around like kids in a candy store. With so much luxury, where do you begin? We'll start with unit 1401, regally referred to as the Tower Suite.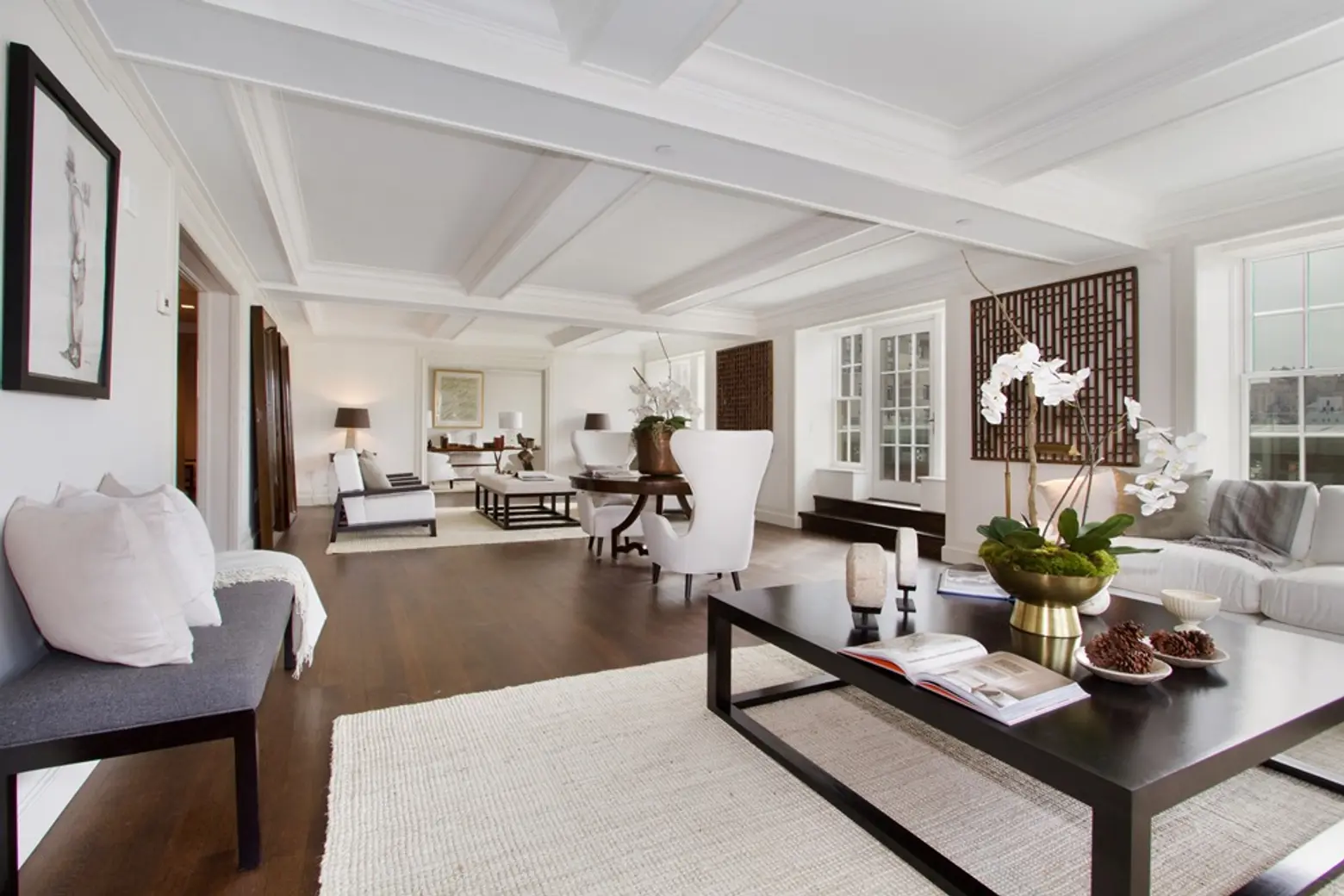 1401 is a sprawling 4,788 square feet on its own with light streaming in from 26 windows and views of Central Park and the New York City skyline. There's a 51-foot entertaining space with a corner living room and a library. If your guests don't consider that to be enough space, they can step out onto the 82-foot, South-facing terrace to ease their claustrophobia. Or maybe you'd rather enjoy your Jean-Georges breakfast on that terrace as there's direct access to it from the master suite. And when we say master bedroom, we're talking about a master built for a royal highness. This suite boasts a 30-foot bedroom, a personal dressing area with custom closets and a Lefroy Brooks fitted marble en suite.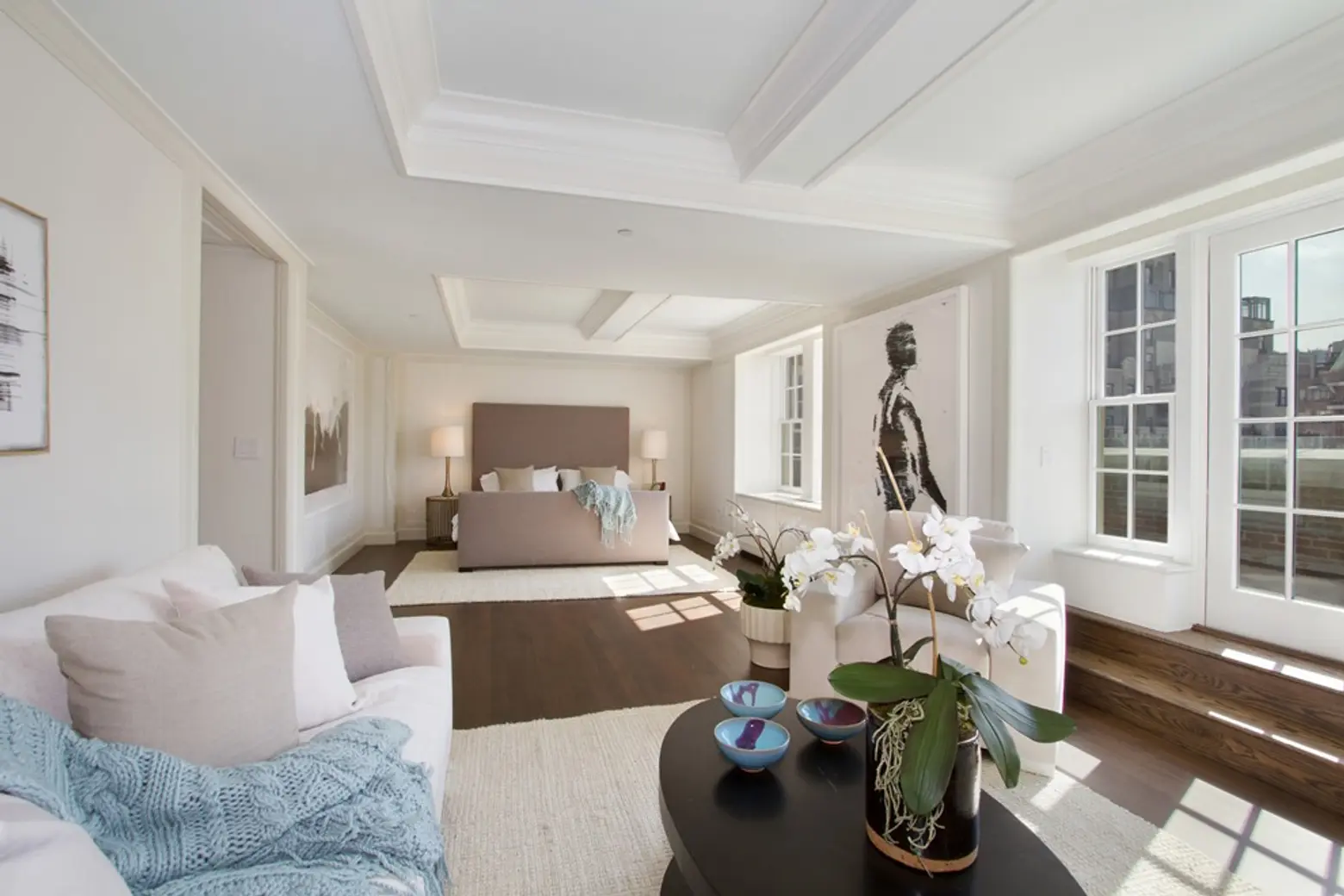 Oh, but there's more. Unit 1402 is 3,789-square-feet with an expansive terrace that can be accessed by a library (or fourth room if you prefer), and spacious master. This master has views up and down Madison Avenue along with some stunning Central Park views for the people-watcher in us all.
Additional perks that come with living in the Jacques Grange-renovated hotel are 5 star hotel amenities, 24 hours a day, including a world class restaurant and a gym and spa. But if you don't have time for an elevator ride to the gym, you can always run a few laps around your rambling apartment to raise your heart rate… for a couple of reasons. Yes, this stunning pad is a pulse-racer, and the $29.5 million price tag is just plain heart-pounding, but there's no denying this one's a beauty. But as Corcoran listers Maria and Joanna Pashby state, this pad could change your life… and by life, we're pretty sure they meant bank account.
[Listing: 25 East 77th St #1401/1402 by Corcoran]
[via CityRealty]
Photos courtesy of Corcoran