$7.5 Million Award-Winning Renovated Loft With Two-Story Living Room Has Us Going Overboard
If you're looking for a conveniently located loft with over 4,000 square feet of interior space and enough outdoor space to turn the phrase "in the doghouse" into a reward, this award-winning penthouse in The Chelsea Quarter might be your pad. PHAB at 129 West 20th Street is a beautifully renovated two-story condominium with a National Design Award from the Society of American Registered Architects to back it up. There's something about this home we find adorably endearing; perhaps because it makes us a bit nostalgic for an '80s yachting movie. And we mean that in the best way possible.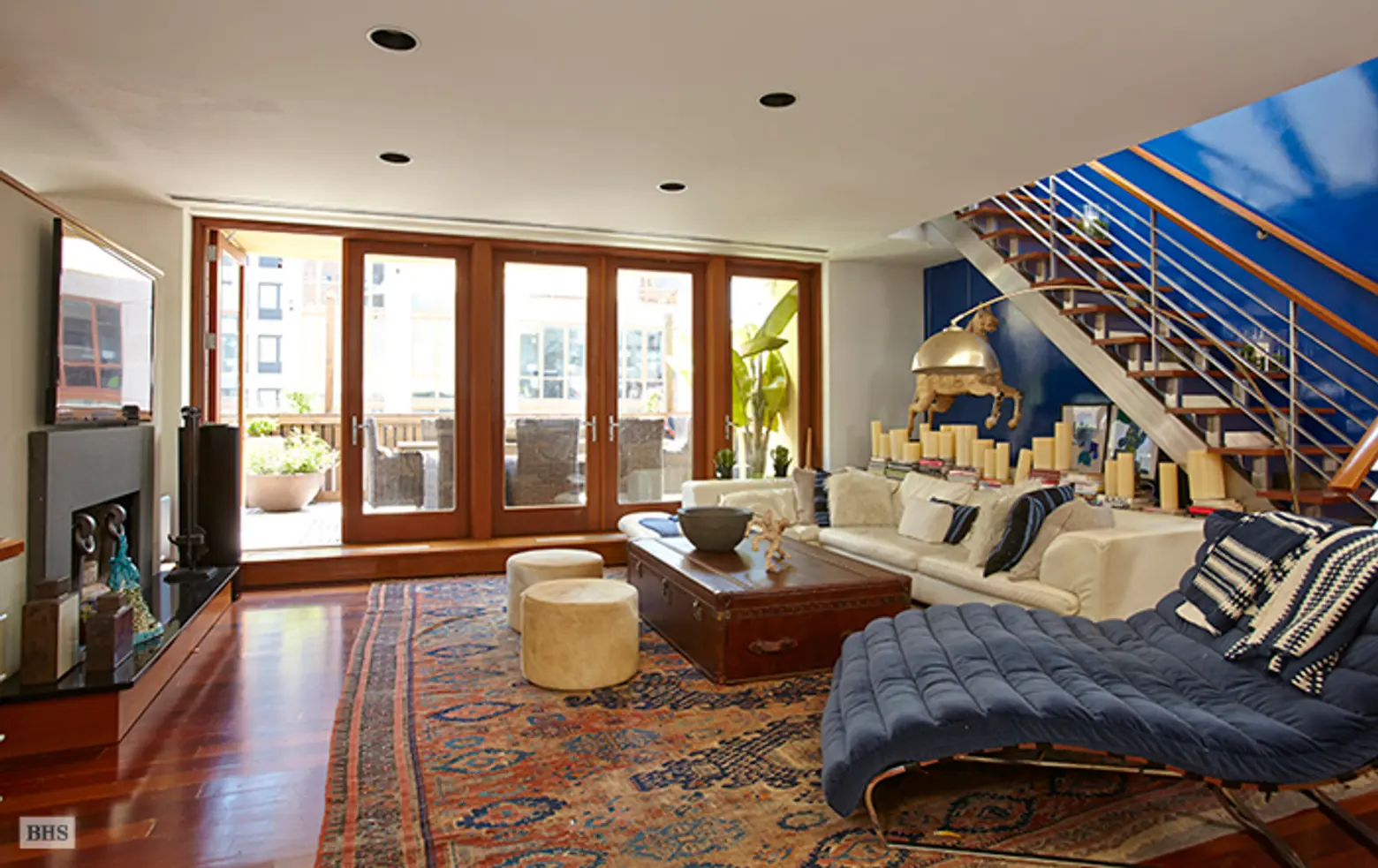 This 5BR/4.5BA loft has huge skylights and walls of south-facing windows on both floors. So, there's plenty of light to see all the splendor this place has in store. The first wow moment is provided by the two-story living room with its 22-foot ceilings, and giant windows. The rest of the entertaining space includes a second living room, a wet bar, dining room and chef's kitchen. Then six French doors open up to a 44-foot long terrace with stairs that lead to another terrace on the roof that is 38 feet long.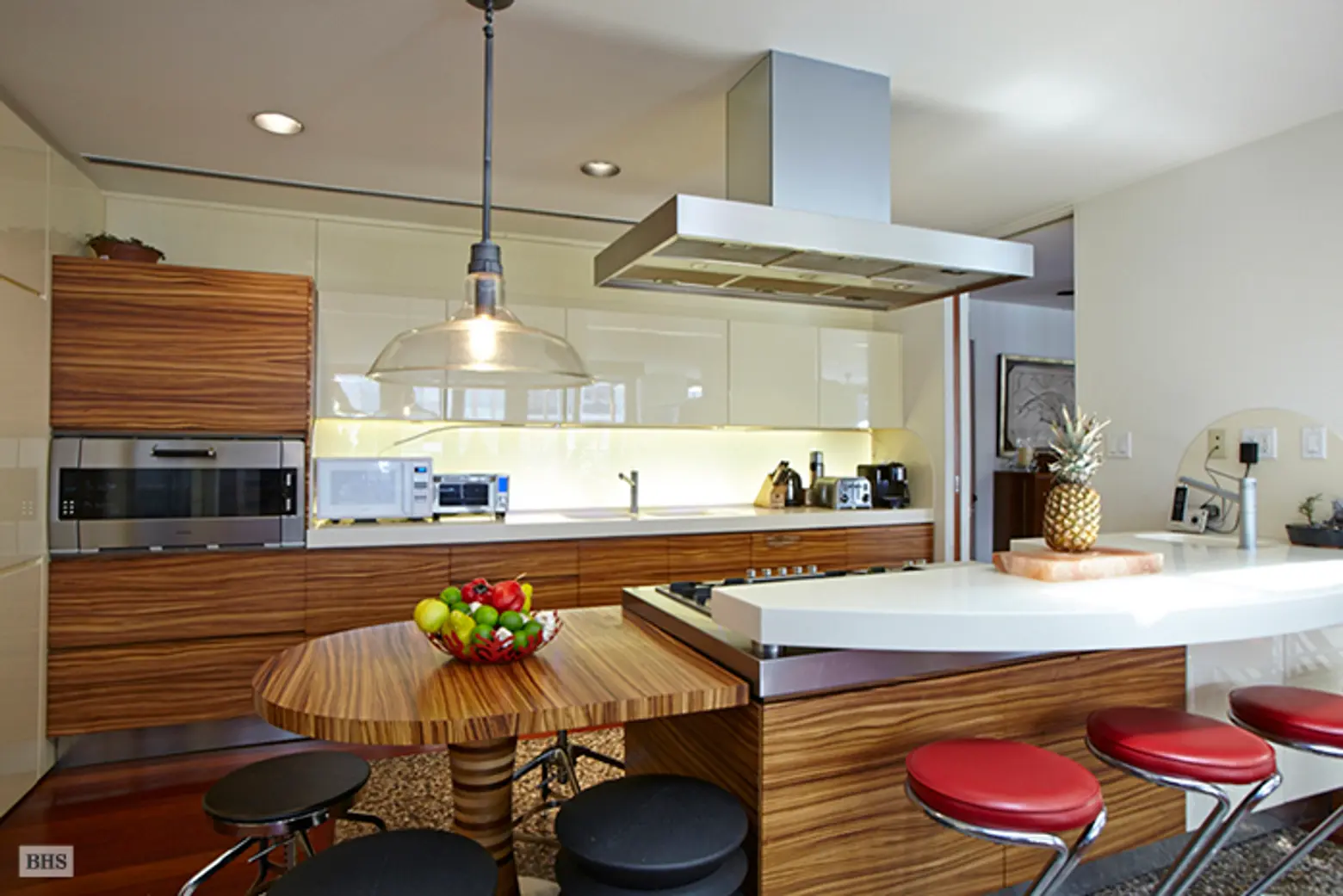 The master suite has three huge walk-in closets, a luxurious marble bath, and a private balcony. There are four additional bedrooms on this floor, along with a study and a laundry room. Add two wood-burning fireplaces and a few skylights and you have perfection what we've deemed The House of Splendor… or the Loft Deluxe… we're still tossing around name possibilities.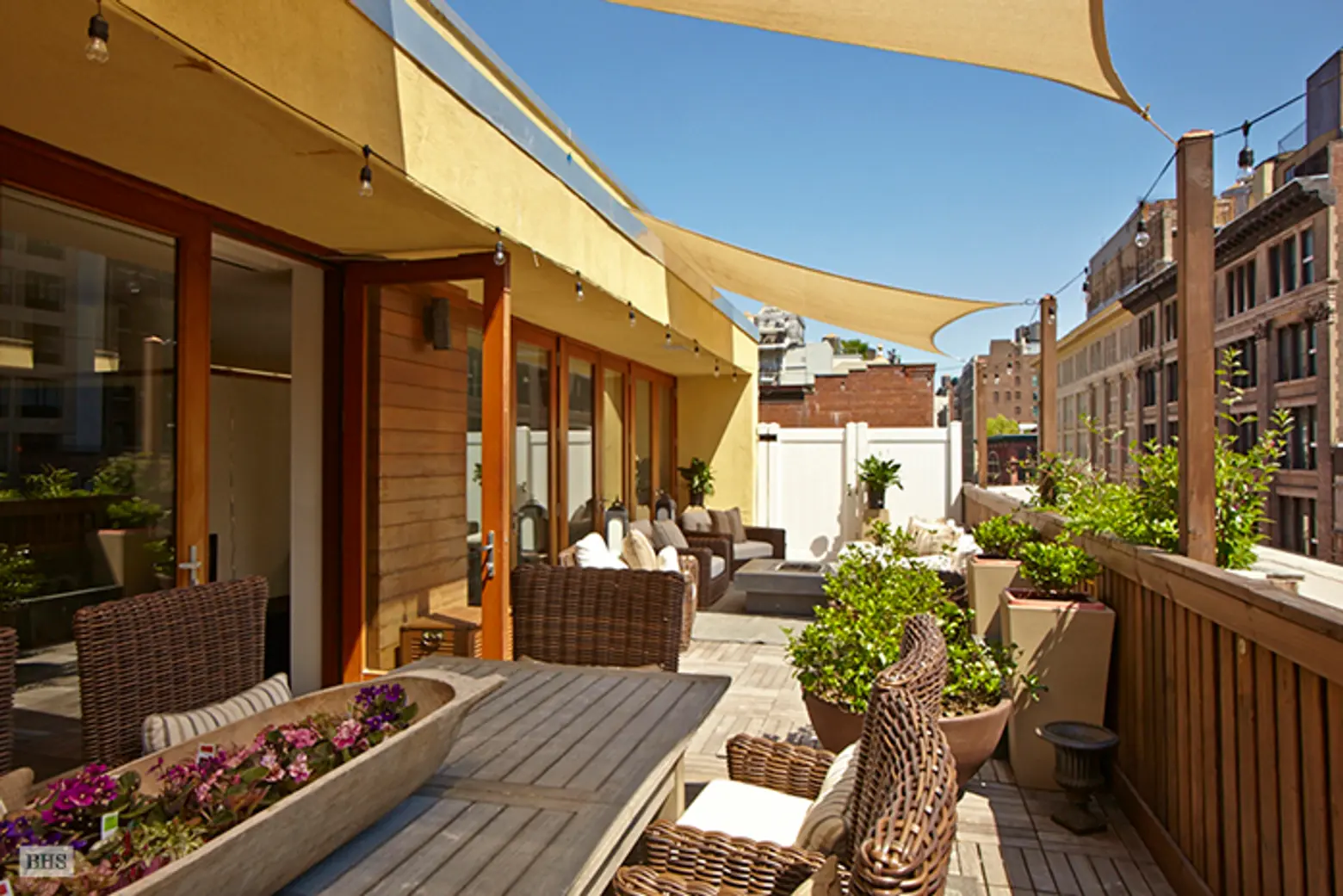 Either way, this gorgeous loft is something to talk about; not to mention it's right near Union Square, the Village, Gramercy Park, and Flatiron and Meatpacking Districts. We don't know what you plan to do, but we're seriously considering scraping up $7.5 million in our couch cushions and calling Brown Harris Stevens agent David E. Kornmeier to show us the place. Then we'll grab a hammock at the nearest Home Depot, plant it on one of those beautiful terraces, and put on some noise canceling headphones with sounds of the ocean, because some of us have to work on our tans.
[Listing: 129 West 20th Street, PHAB by Brown Harris Stevens]
[via CityRealty]
Photos courtesy of Brown Harris Stevens