Williamsburg's William Vale Hotel Launches Website, New Renderings & Video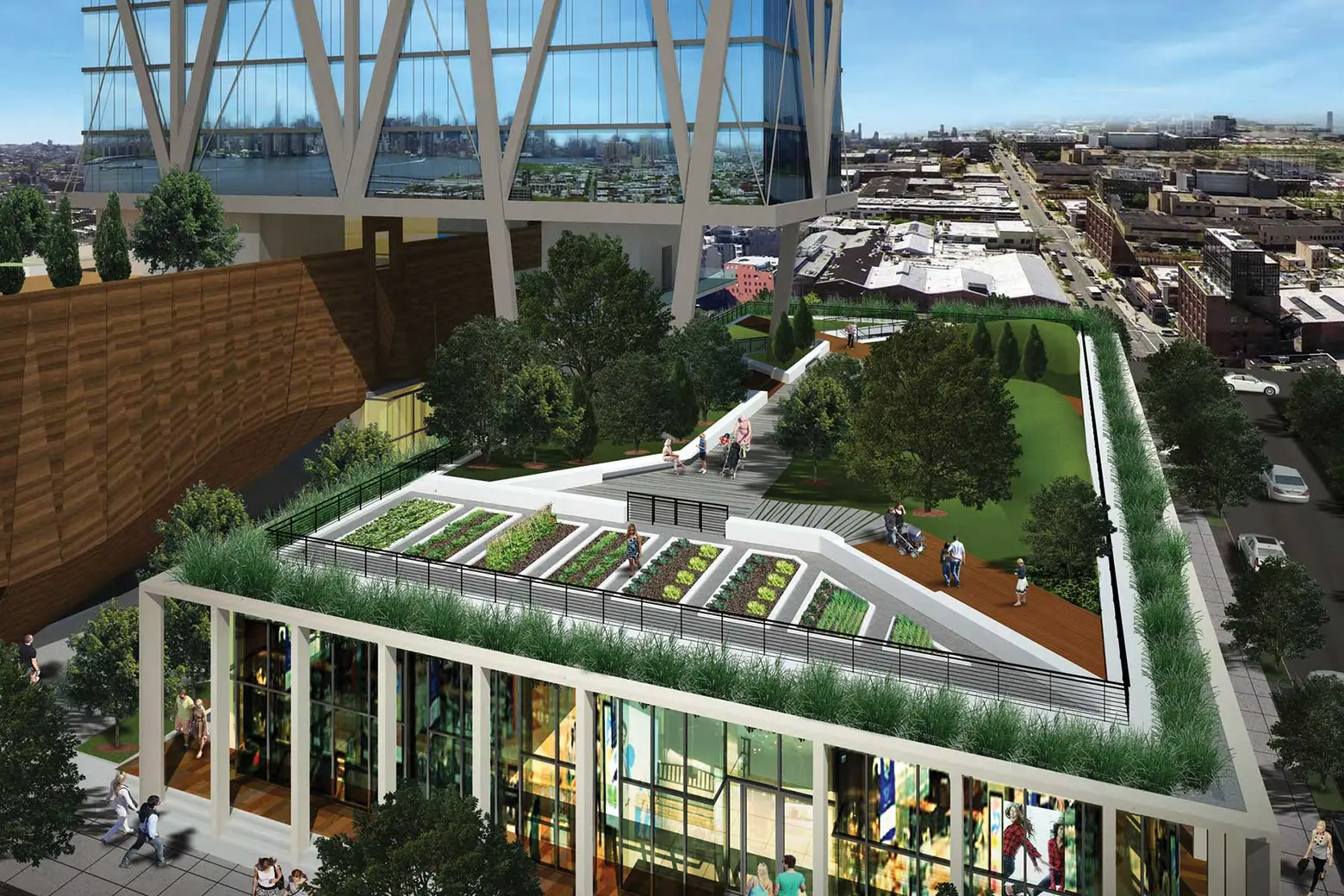 Williamsburg likely has the highest concentration of awful new buildings in the city. The neighborhood has lots of things going for it, but architecture has not been one of them. However, just north of Kiss + Cathcart's noteworthy Bushwick Inlet Park is a cluster of development that finally flaunts the design creativity for which the borough has become renowned. Centered around the Walentas' Wythe Hotel, four exciting new hotels and office buildings are in the works. Tallest of them all, and farthest along, is the 21-story, 250-foot William Vale Hotel between North 12th and North 13th Streets. The striking pile of structural acrobatics topped off last fall and recently launched their website with a handful of new renderings.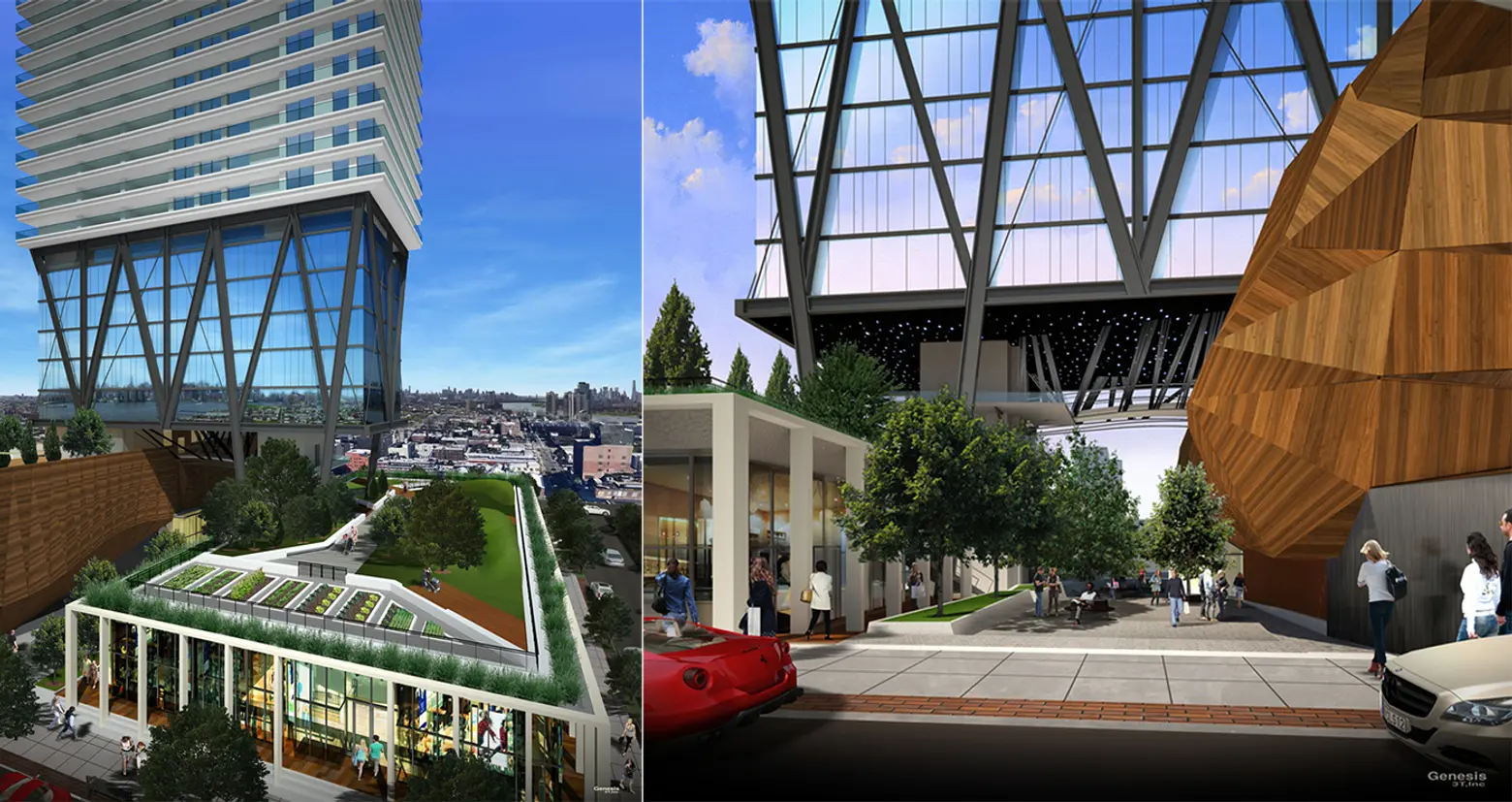 The $130 million hotel structure is the vision of Zelig Weiss' Riverside Developers who commissioned Albo Leberis as the designers. Like the High Line-straddling Standard Hotel, the William Vale is pitched skyward on a pair of pylons resting upon two low-rise commercial podiums. Floors five through nine of the tower will hold office space and are clad in glass with an eye-catching exoskeleton beyond. In all, the 320,000-square-foot complex will provide 183 hotel rooms and 40,000 square feet of retail and office space.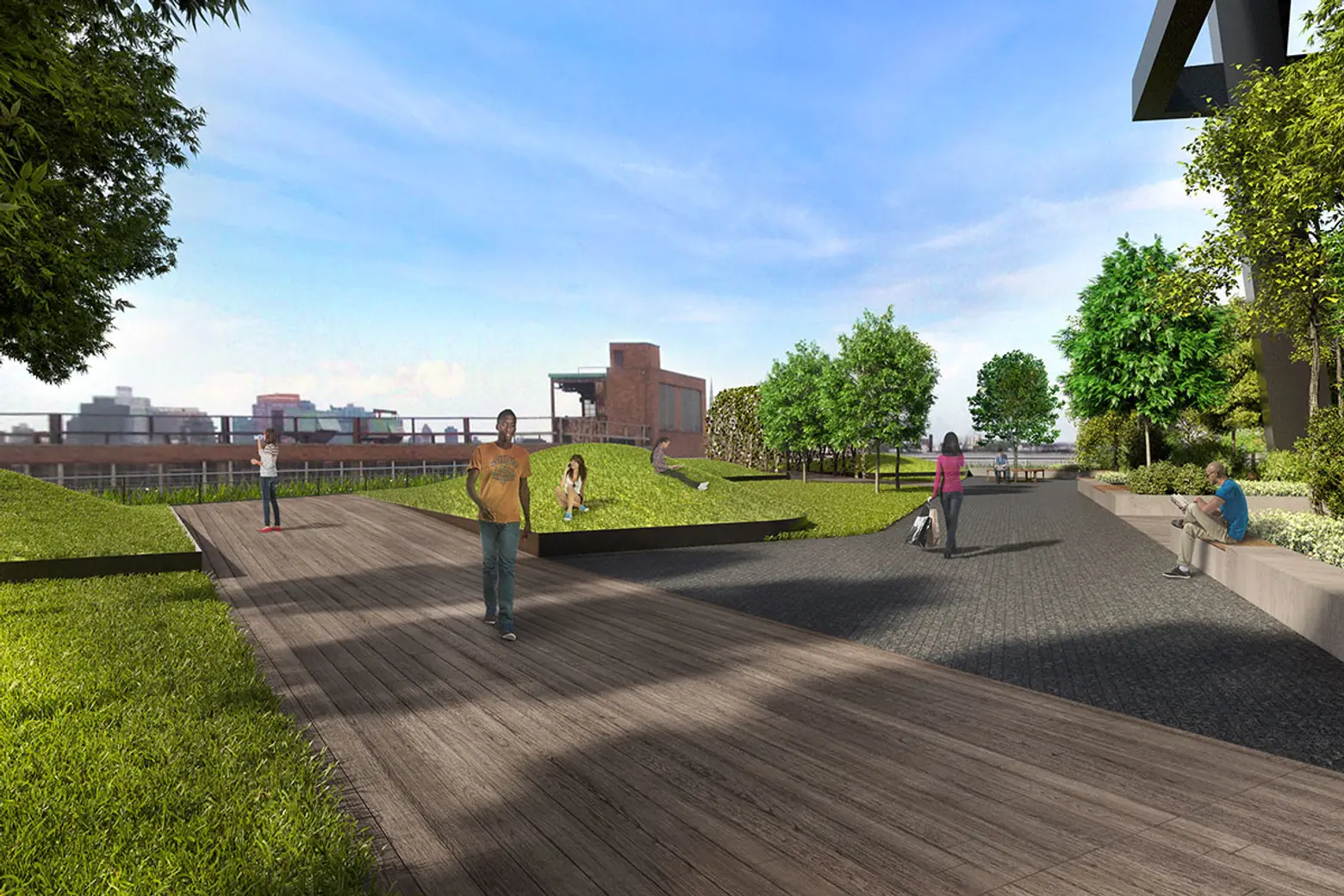 As 6sqft revealed back in 2014, there will also be a 20,000-square-foot public rooftop farm designed by Gunn Landscape Architecture. "In addition to low-maintenance native plantings and an urban farm, Gunn plans to create arbor structures from living willow, weaving them into sculptural shapes that will both block the wind and beautify the rooftop in a unique way."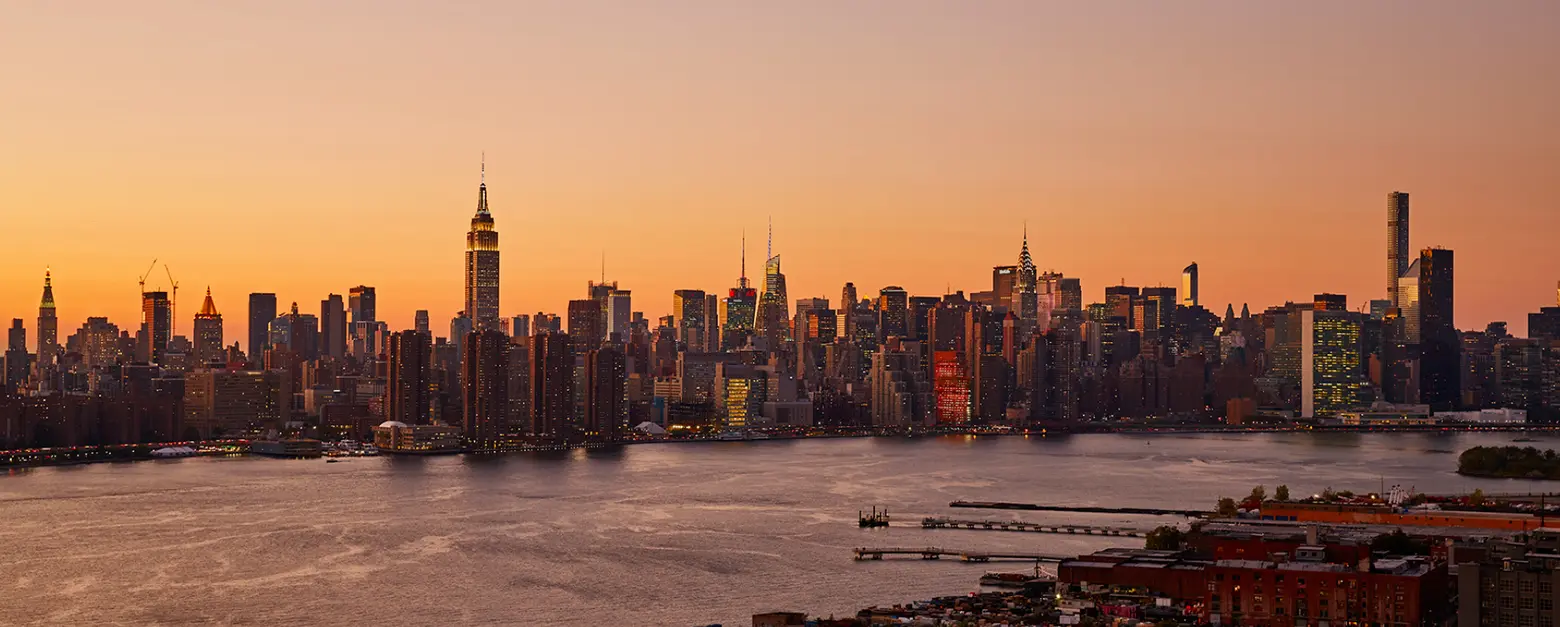 Here's the stunning view of Manhattan's east side skyline from the hotel's roof.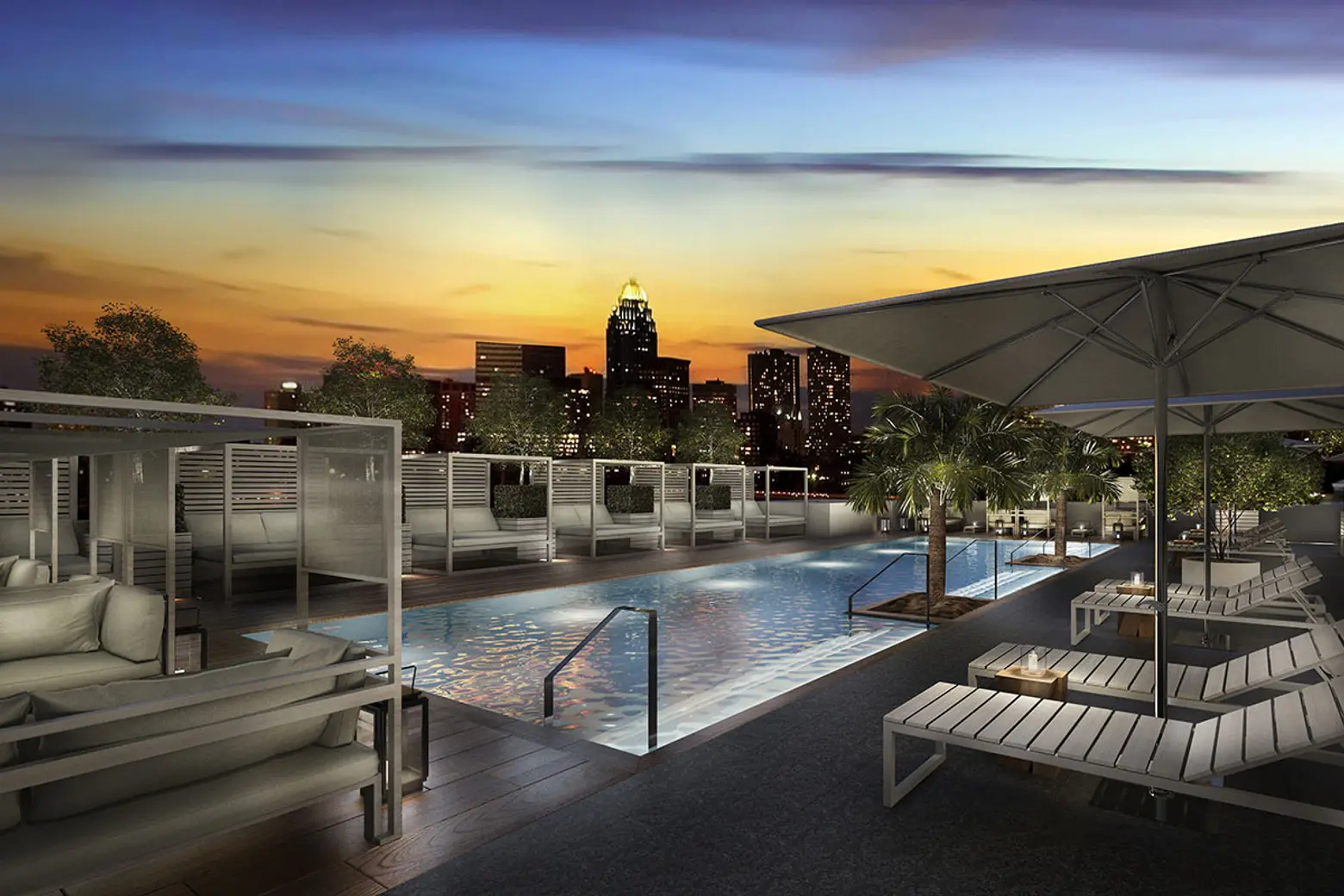 Gunn is also designing the third-floor pool, which will have a restaurant with a diversity of food offerings.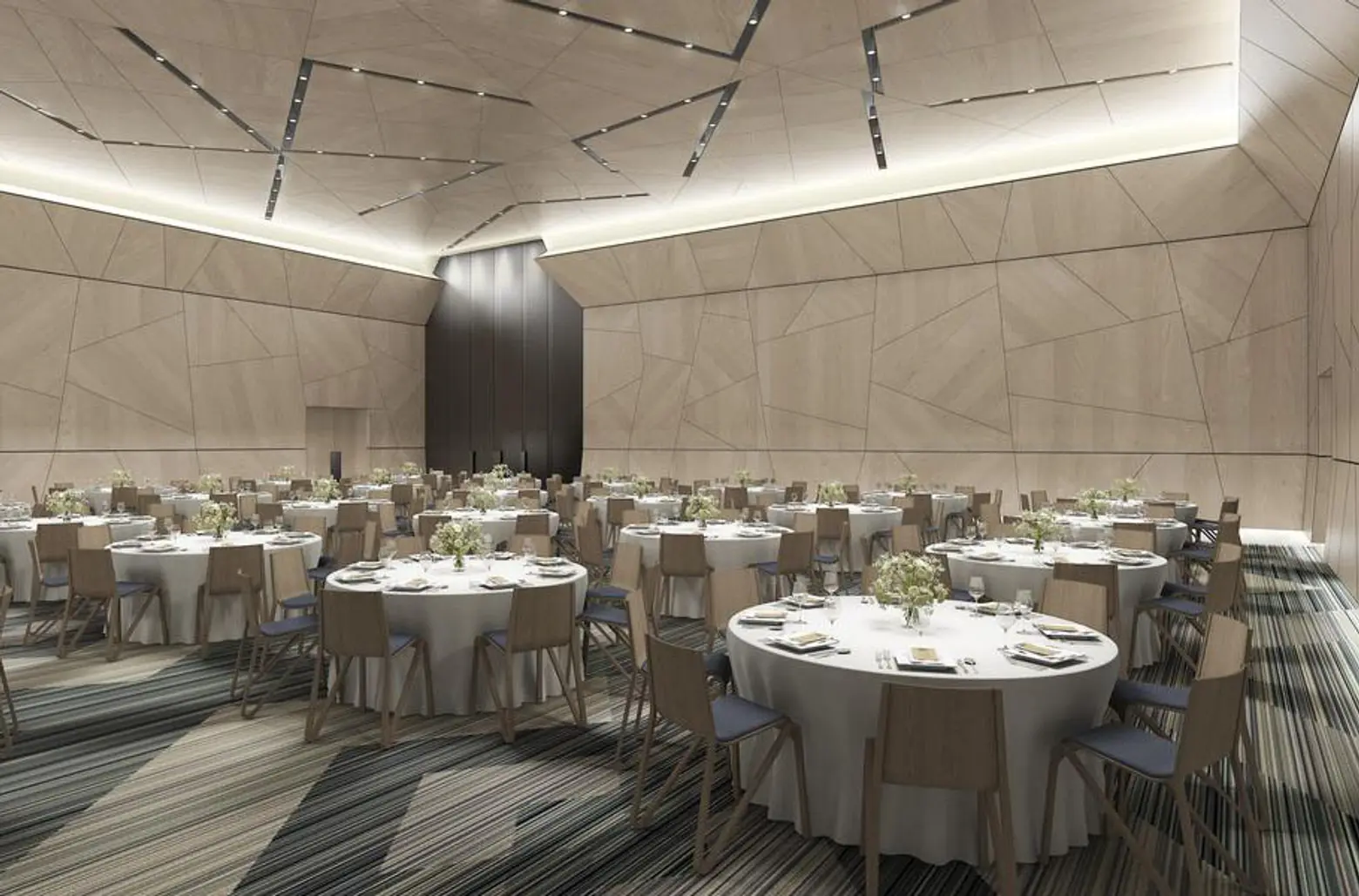 The hotel will have more that 20,000 square feet dedicated to event spaces, and the ballroom can accommodate 240 guests for business meetings and 315 guests for social events.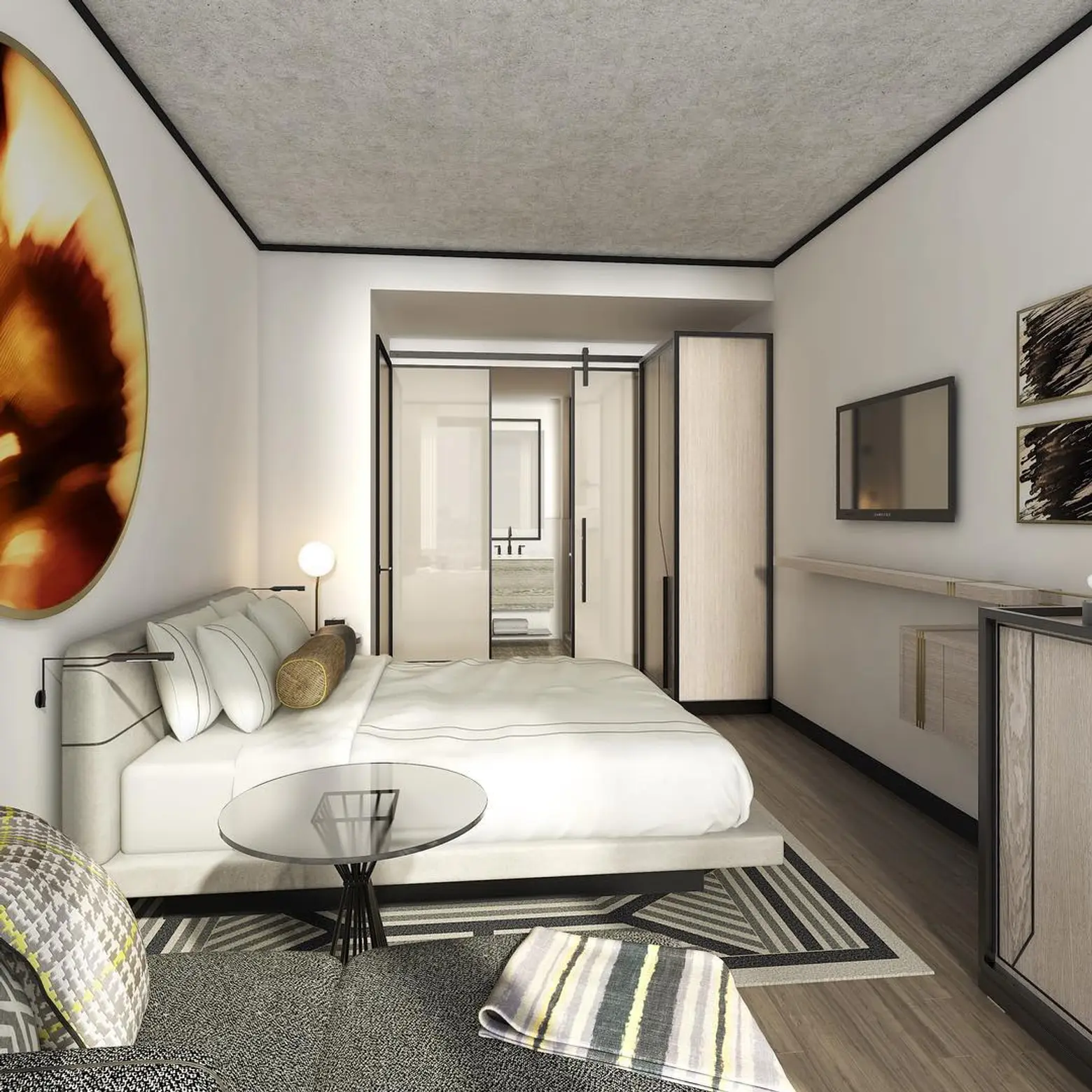 The developers say they are hoping to bring a "resort-inspired experience" to Brooklyn.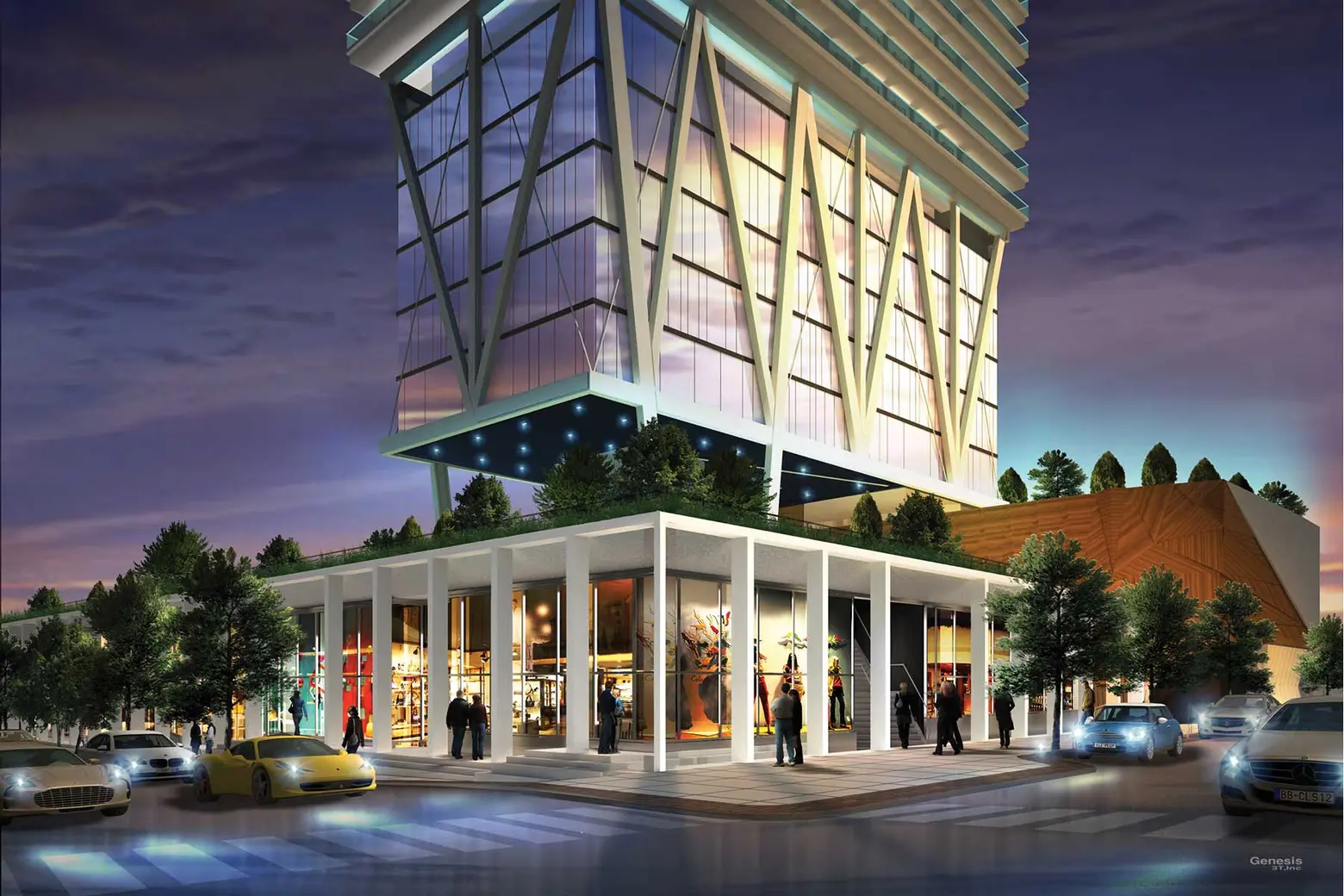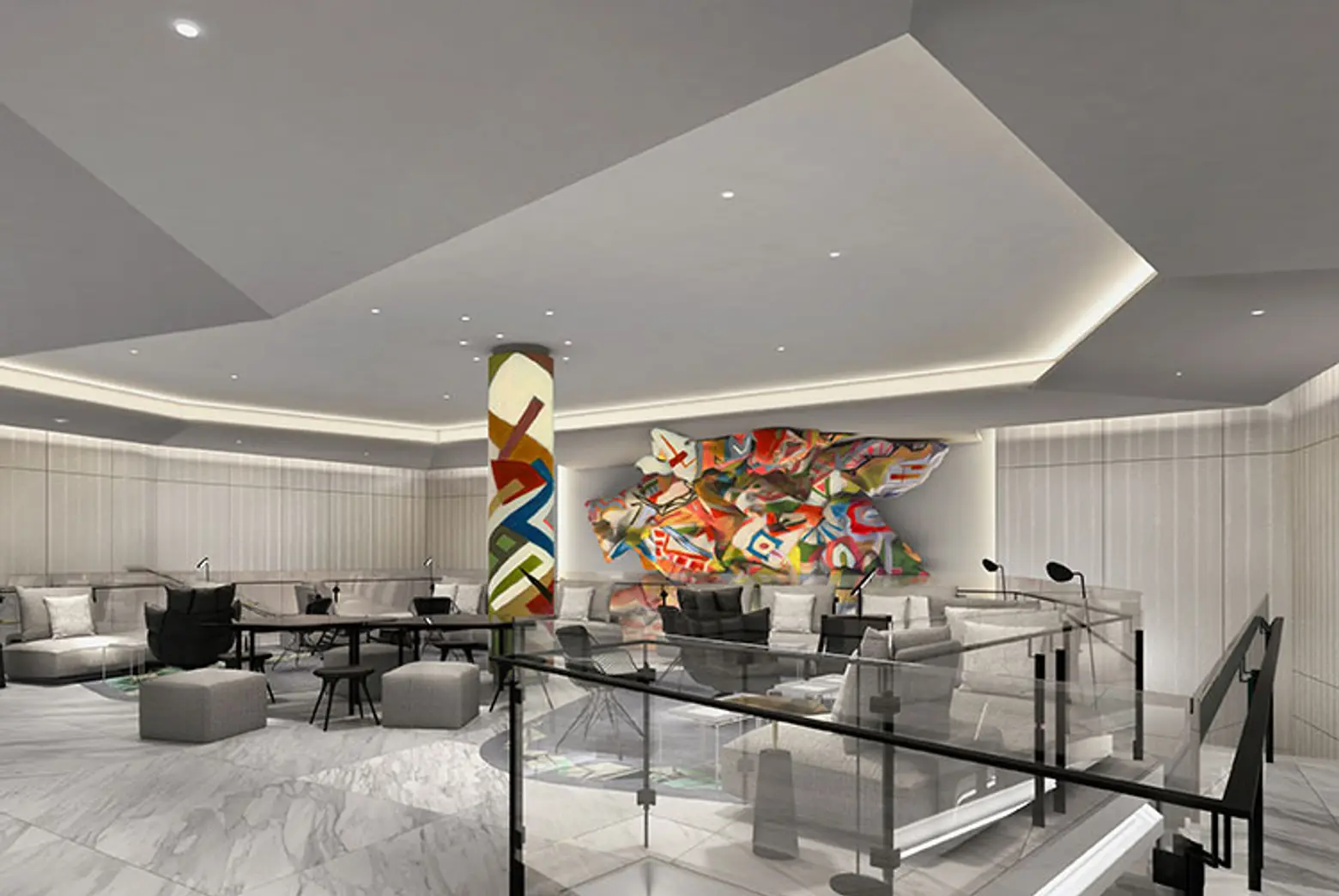 A competition was launched in 2104 to select an artist to design a large-scale sculpture for the lobby, and this past September Mexico City-born, Brooklyn-based artist Marcela Zacarias was chosen as the winner. She'll create a 25′ x 20′ x 3′ three-dimensional sculpture made up of 20 segments. It's shaped like a giant map of Brooklyn, made up of abstract colors and shapes influenced by Brooklyn's Native American history.
Construction shots via 6sqft
The building is projected to open this spring.
//
RELATED:
Renderings Courtesy of The William Vale Hotel and Albo Leberis; Drone video created by YOYUU Creative