Urban Reviewer: A New Map Tool Reveals NYC's Vacant Lots Ready for Revitalization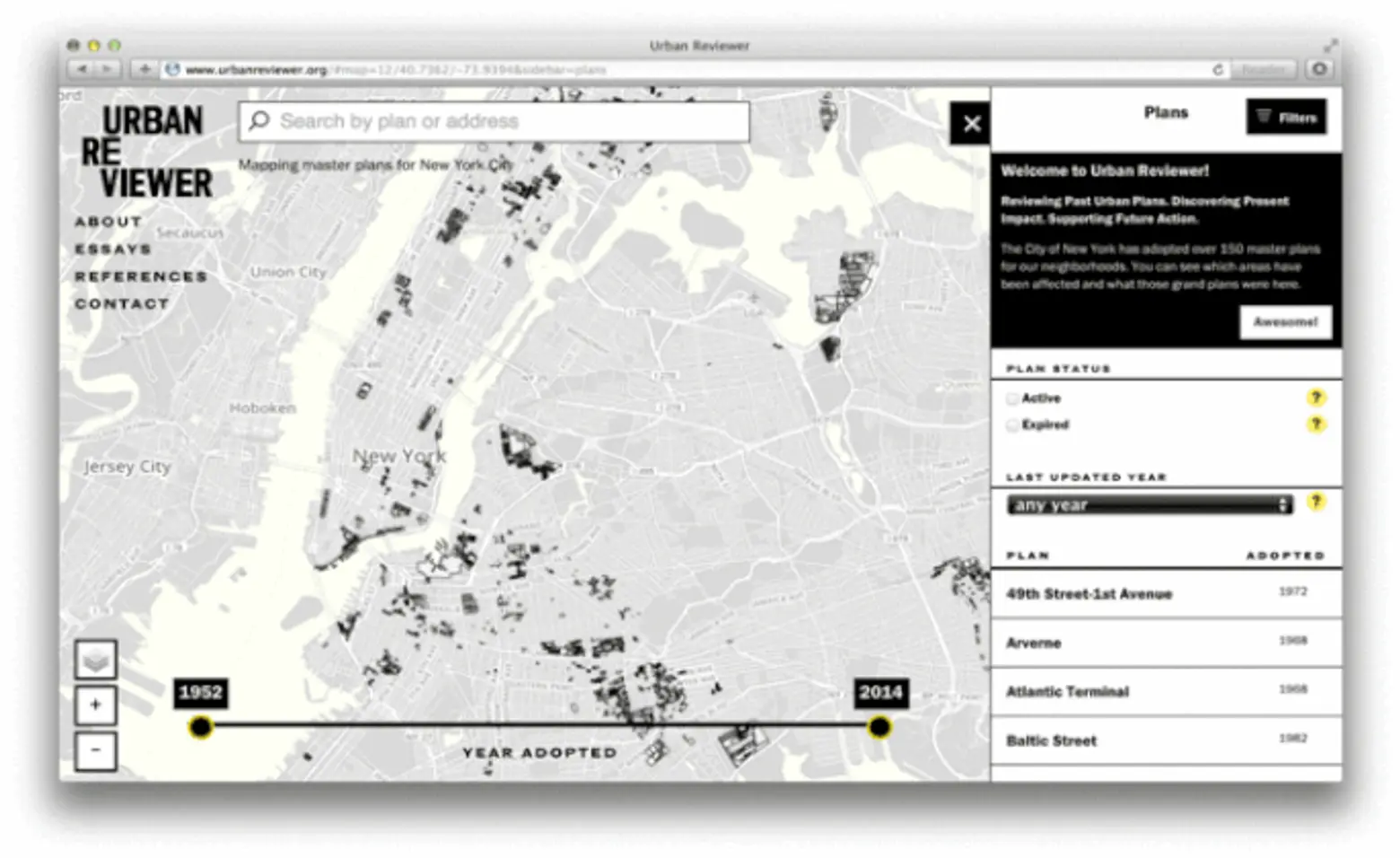 New York City is home to some of the world's most spectacular parks, and though we may pride ourselves on these well-tended green spaces, more than a handful of neighborhoods don't see more than a single tree for every 60-foot stretch of concrete. Enter 596 Acres, a grassroots land access nonprofit looking to change all of this with the Urban Reviewer. Developed with the help of a team of volunteer researchers, urban planners and designers, this new online tool allows anyone to view the staggering amount of publicly-owned lots that once had an urban renewal plan in the pipeline but were scrapped due to bureaucracy. By mapping out all of the vacant spaces across the city, 596 hopes that we as a community can take a top-down approach to turning these urban blights into public gardens, play lots, and spaces where people can "co-create."
The lots documented in the Urban Reviewer are primarily concentrated in areas such as the South Bronx, East Harlem, and East New York—all areas that were the focus of an urban renewal plan, spanning 1949 to 1974, aimed at bulldozing the city's "slums" into open spaces primed for redevelopment. 596 and its team trudged through the urban renewal plans slated for these sites only to find that 150 proposals for top-down neighborhood redevelopment have affected more than 15,000 lots throughout the five boroughs since the renewal plan was initiated in 1949. They also found that many of the lots received designations like "industrial", "open space" and "housing".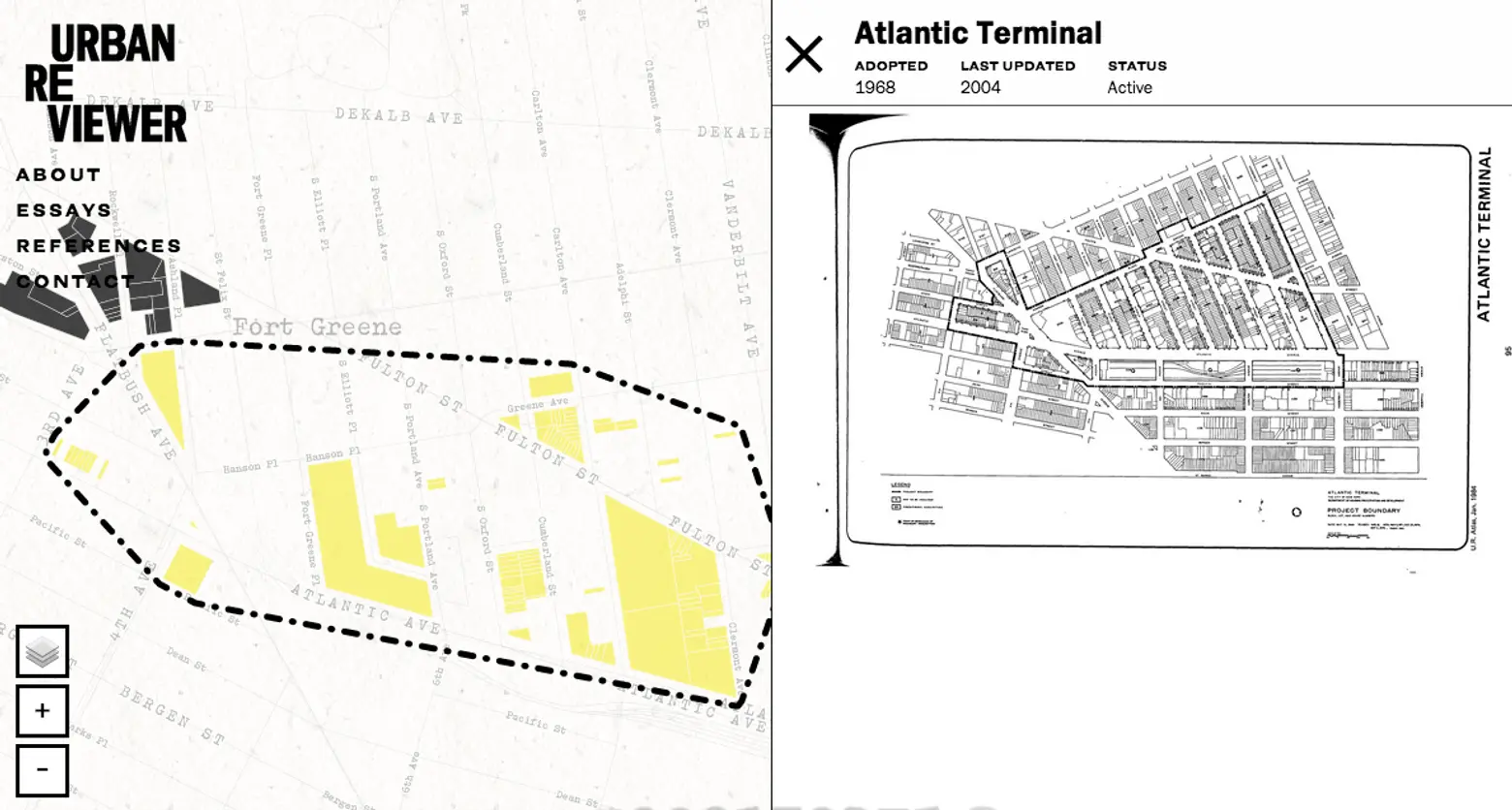 Because they were not allowed to photograph or copy old plans–and couldn't afford the purchase price of 25 cents a page put in place by the HPD, the team spent nearly two years sorting through the information and created spreadsheets that detailed what was planned and what changed for each lot and block over the last 65 years. Their findings were then transformed into a maps by a digital cartographer, and Partner & Partners developed an interactive platform for the maps that allows users to search by planned use and search plans by mayoral term, address, zip code and master plan name.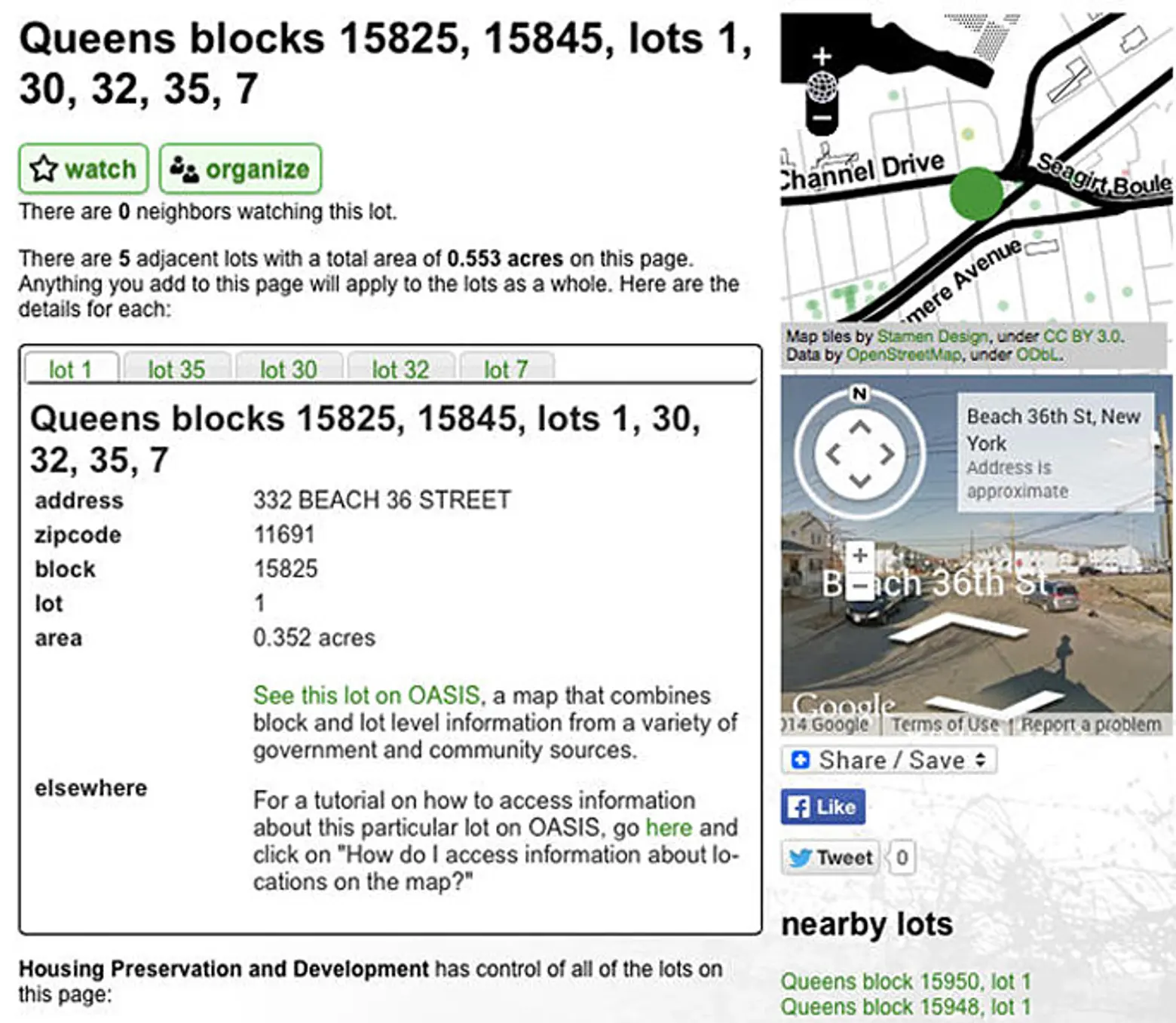 Urban Reviewer also lets users "watch" specific lots to see which of their neighbors could be interested in organizing a community-driven renewal initiative. Those with plans underway are flagged with "This is an active urban renewal area. See plans at UrbanReviewer.org."
You can find out if there's a lot in need of love near you here.
[Via Fast Company]