Triple Your Pleasure, Triple Your Fun with this $6.85M Lenox Hill Maisonette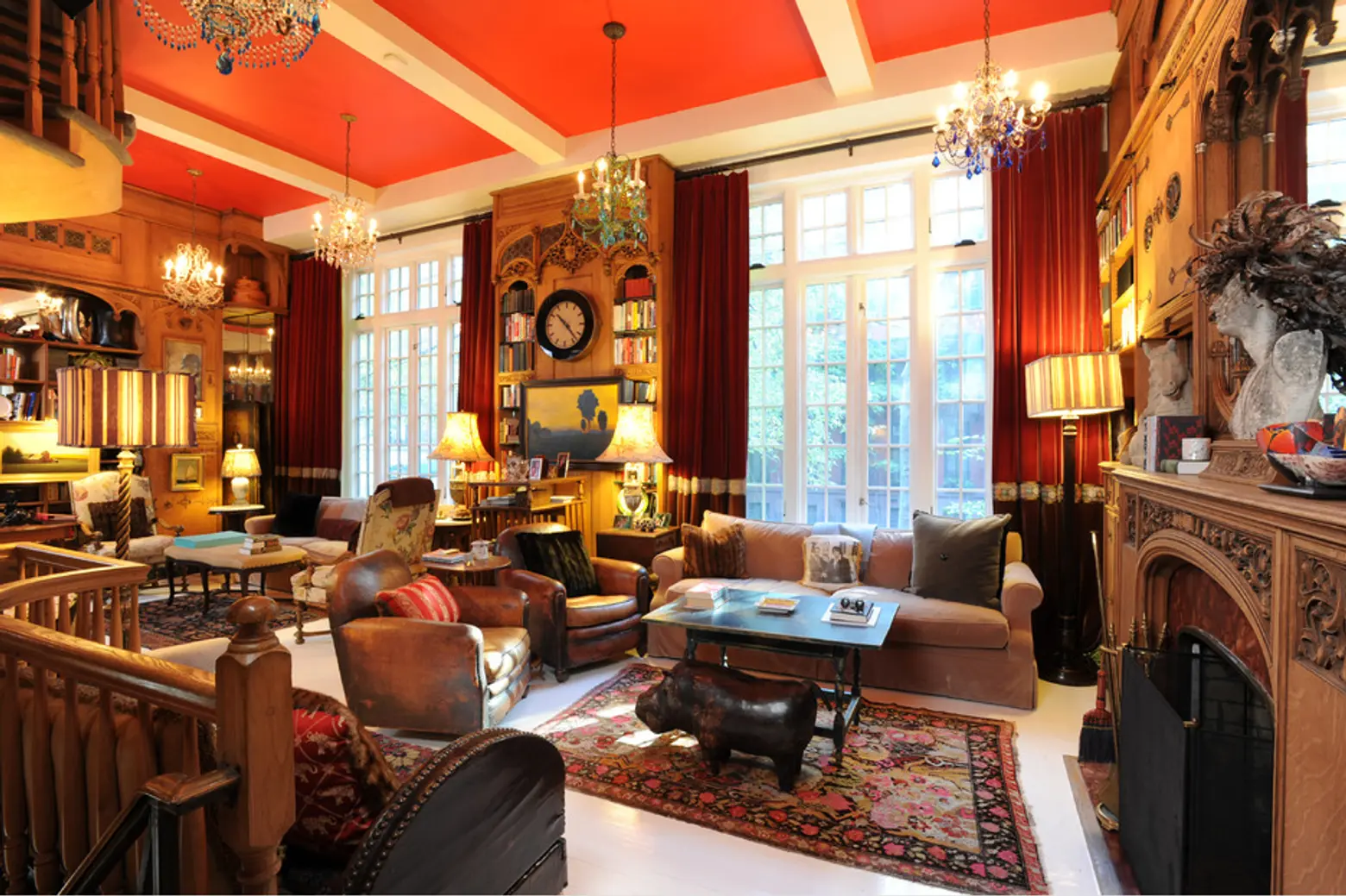 Walking through this maisonette located at 170 East 78th Street is akin to going on a wonderful adventure where you're not quite sure what you will see next. Every room in this tri-level home is filled with unique touches like gorgeous wood paneling surrounding quaint built-ins, ornately enshrined wood-burning fireplaces, and 13-foot ceilings.
Originally built as three separate artist's studios, this dramatic apartment feels like living in a 30-foot wide townhouse with all the benefits of a full-time doorman.
A private street level entrance whisks you away from the hustle and bustle of the city into a gorgeous entry with patterned marble flooring and a grand staircase featuring wrought iron and brass railings. The articulated beamed ceiling is detailed with lovely patterns in keeping with the building's pre-war roots and the main dining area is the perfect size for large scale entertaining.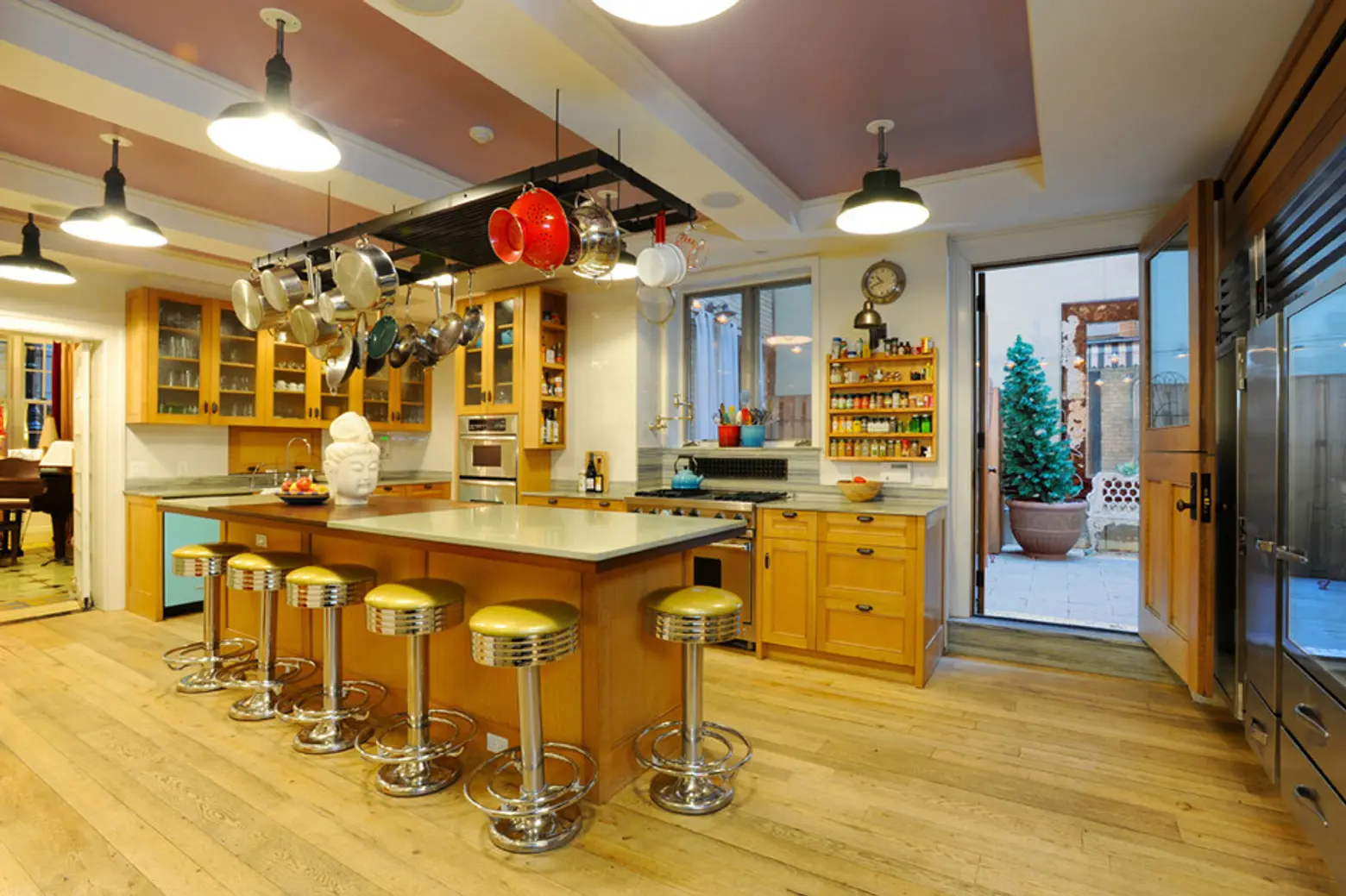 Step into the kitchen and you feel like you've time-traveled from one century to the next, with state-of-the-art appliances and finishes providing an amusing contrast to the rest of the home's classic interior. This level also features a charming private terrace with over 350 square feet of garden space.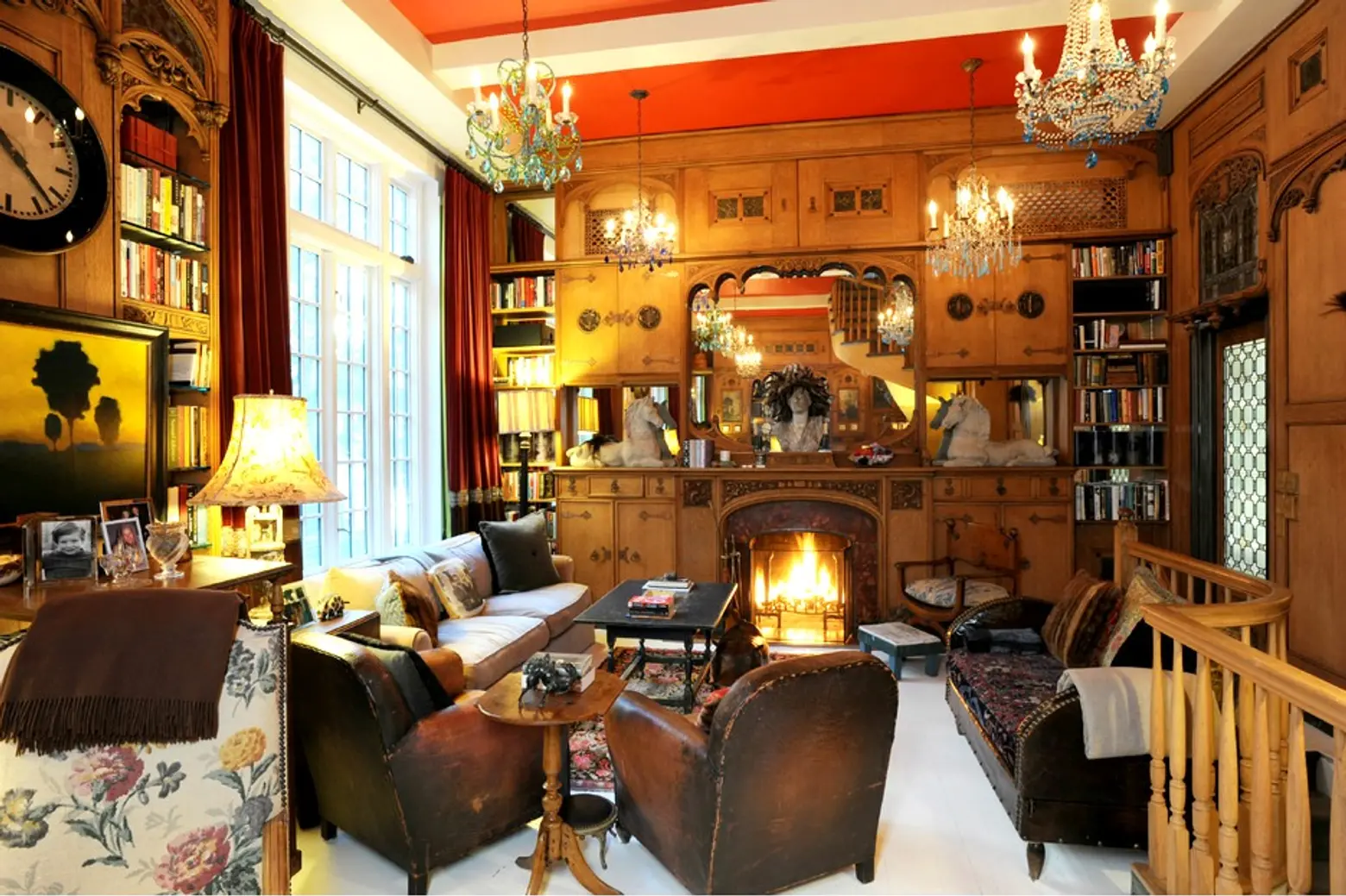 The second floor is anchored by an enormous living room and an equally enormous family room, each over 450 square feet and with their own fireplace; the three bedrooms nestled in between each, feature their own full bathroom and two of them also have a small private study.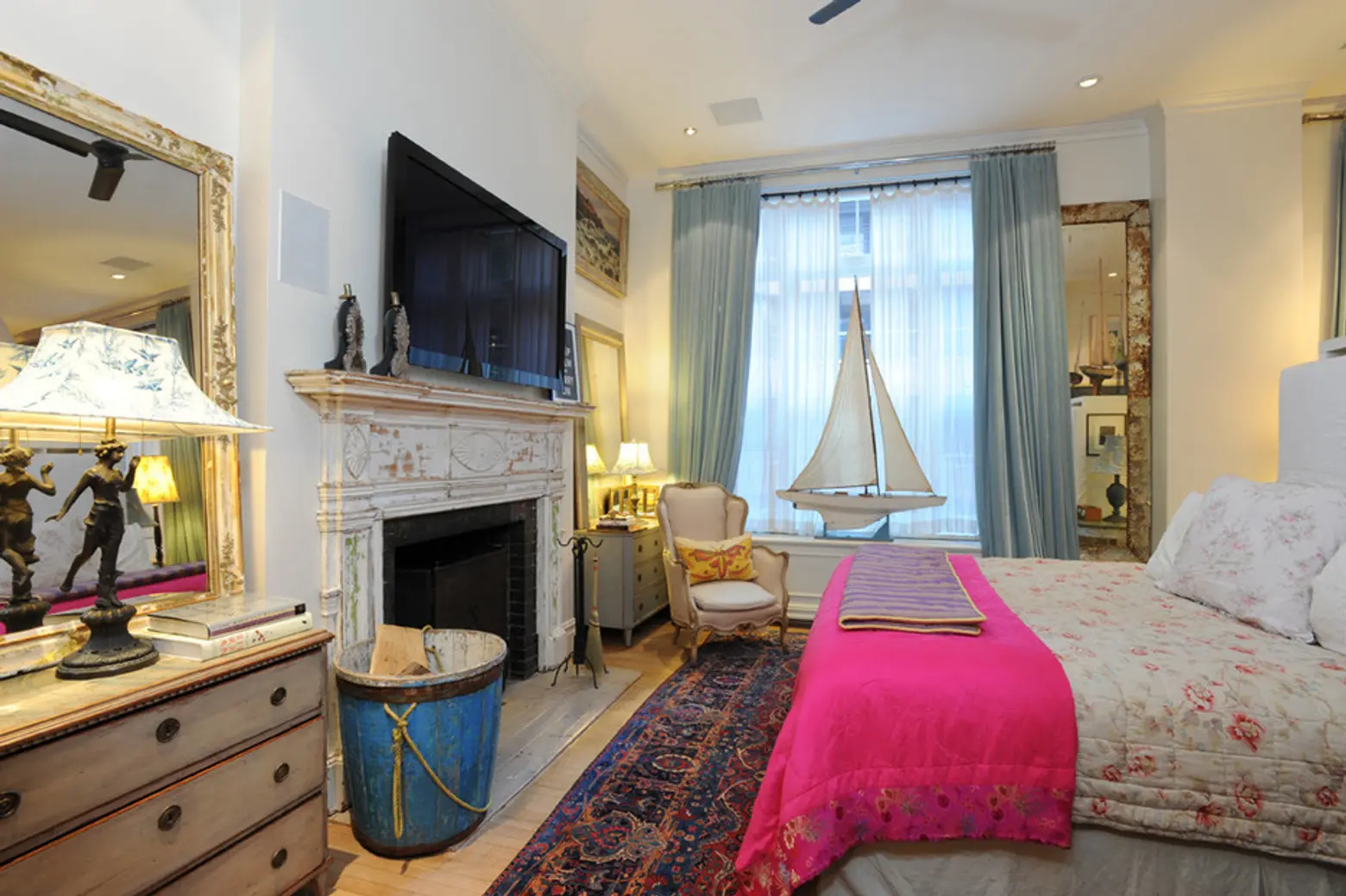 The multi-level master suite on the third floor is truly lovely. Completely secluded from the rest of the home, it's larger than most apartments in the city! Two huge windows fill the space with light; and the large bathroom with double sinks, walk-in closet, sizeable study, and 350-square-foot dressing area and stunning fireplace make this an idyllic sanctuary far removed from the rest of the home. You can feel all your troubles slip away.
The floor plan of this home reveals lots of quaint nooks and crannies, and the Stribling team of Melissa Ryan Kaiser and Laurie Silverman Diamond can show you every one of them.
[Listing: 170 East 78th Street, Unit 1/2/4 via Stribling]
[Via CityRealty]
Photos courtesy of Stribling