The Liberty Bridge Would Connect Jersey City to Battery Park City in High Line-esque Fashion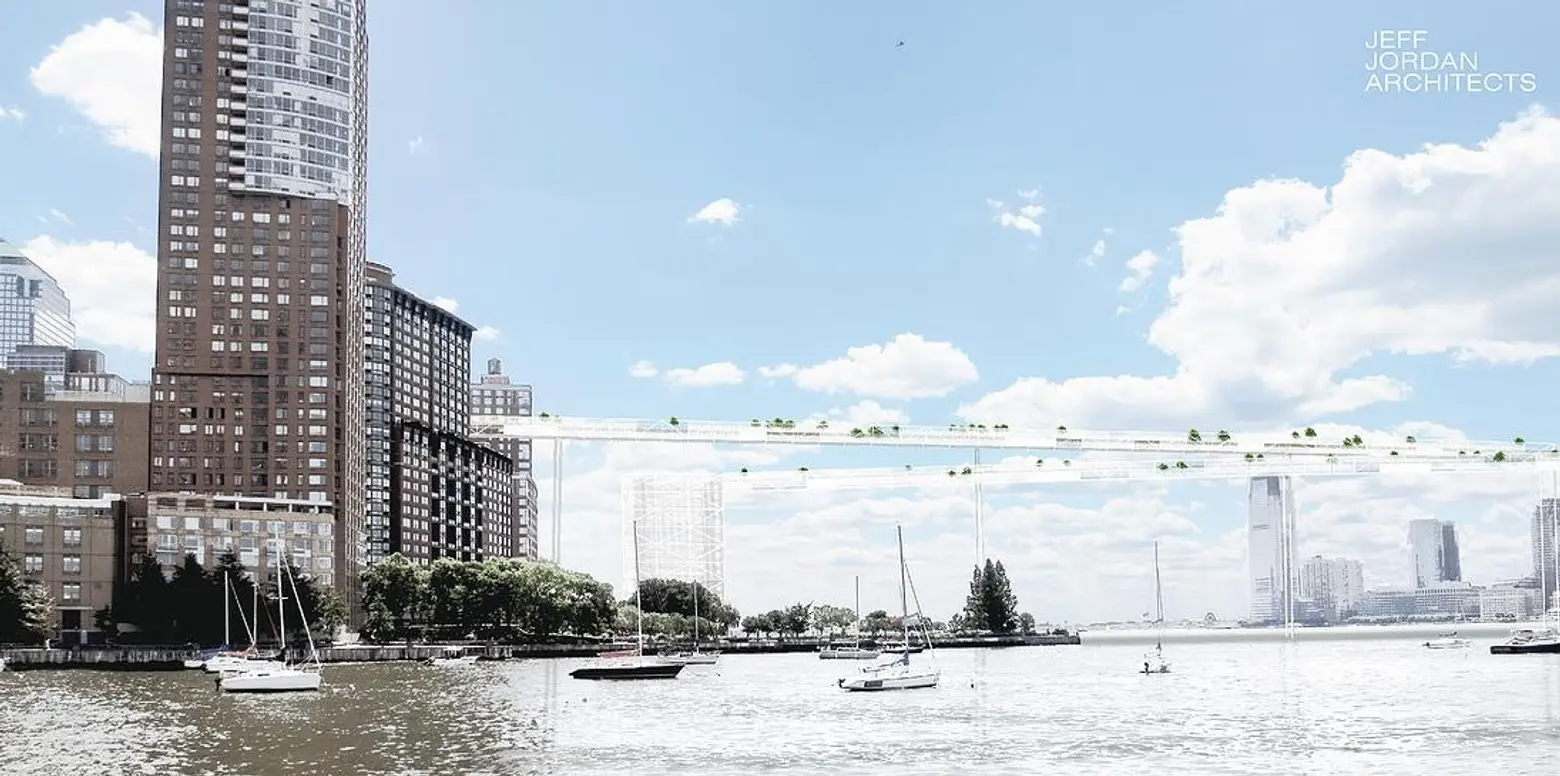 Jersey City resident Kevin Shane was sick and tired of the traffic and faulty mass transit that impeded his trip into the city. Like many Jerseyites, he longed for a way to get across the river by foot or bicycle. But unlike everyone else, he stopped complaining and enlisted Jeff Jordan Architects to get the ball rolling. The firm has envisioned a 5,000-foot pedestrian bridge between Jersey City and Battery Park City. The proposal is certainly ambitious, but as Curbed notes, not entirely far-fetched considering the Hudson River is only about a mile wide. Dubbed the Liberty Bridge, it touts High Line-like features such as views from 200+ feet, plantings, ADA-compliant access points, integrated seating, public art, solar panels, free wifi, and cafes and shops.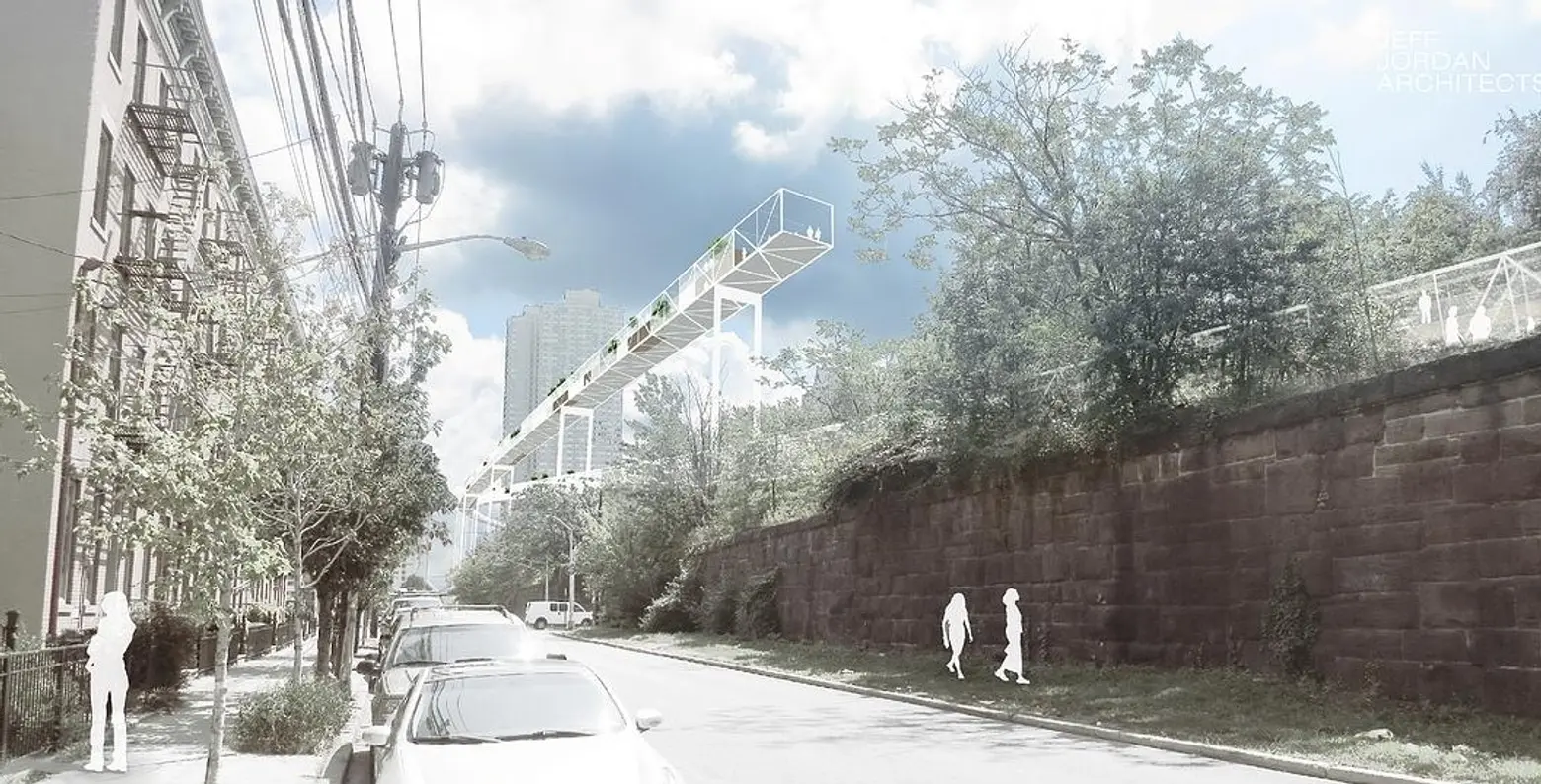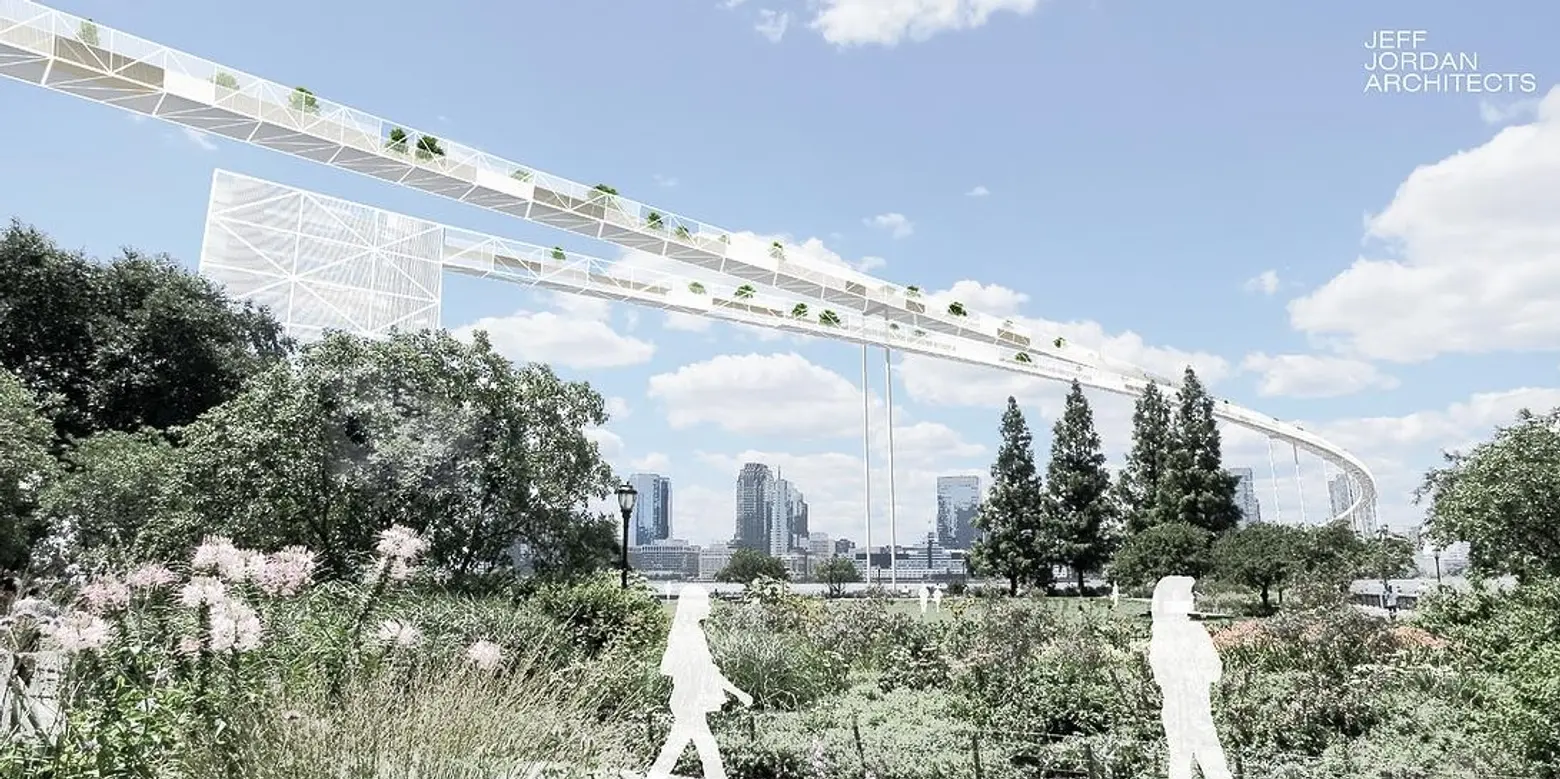 The bridge would begin at the abandoned site of the Pennsylvania Railway Embankment in Downtown Jersey City, gradually increasing in height until it reaches Battery Park City.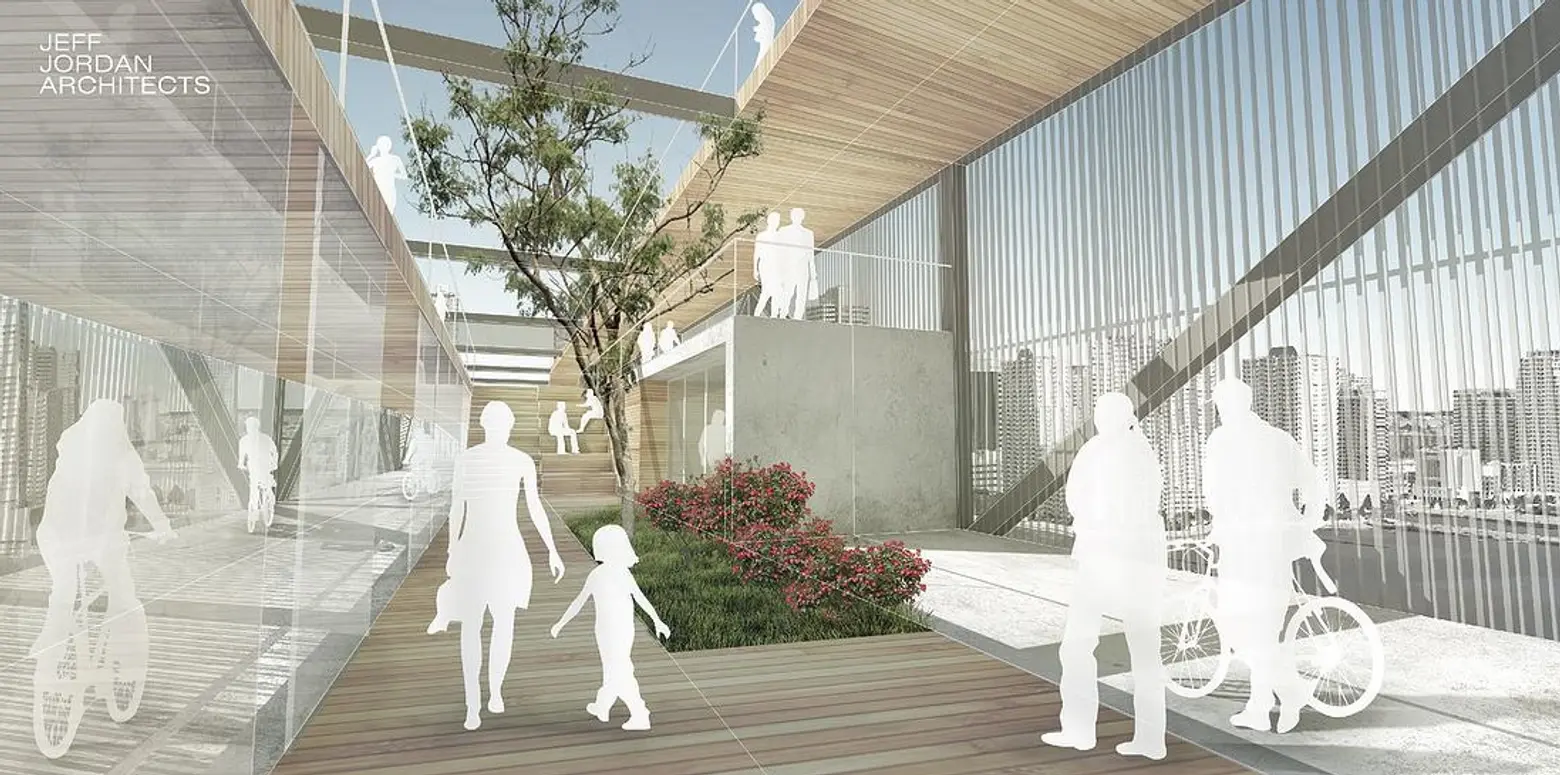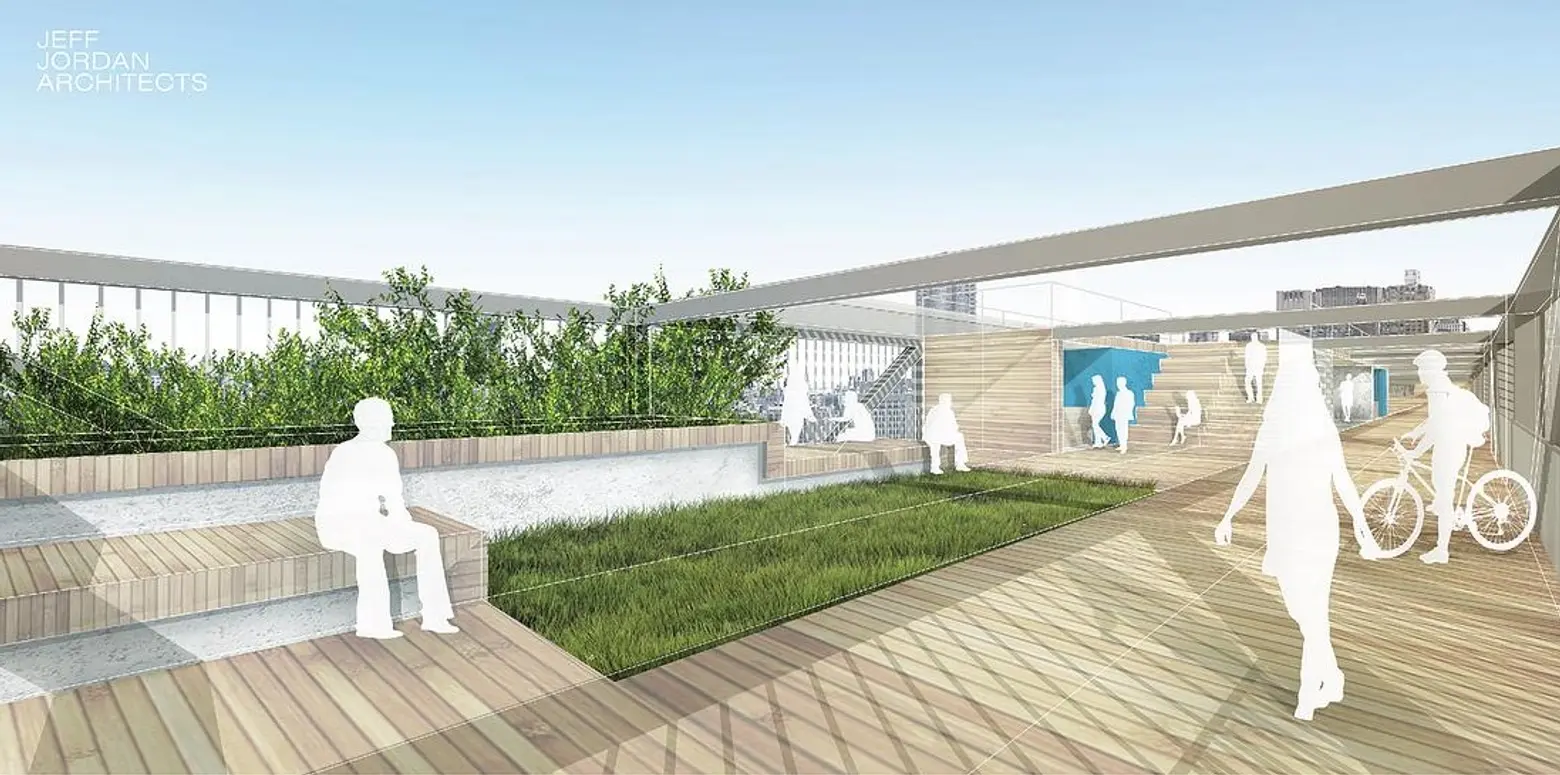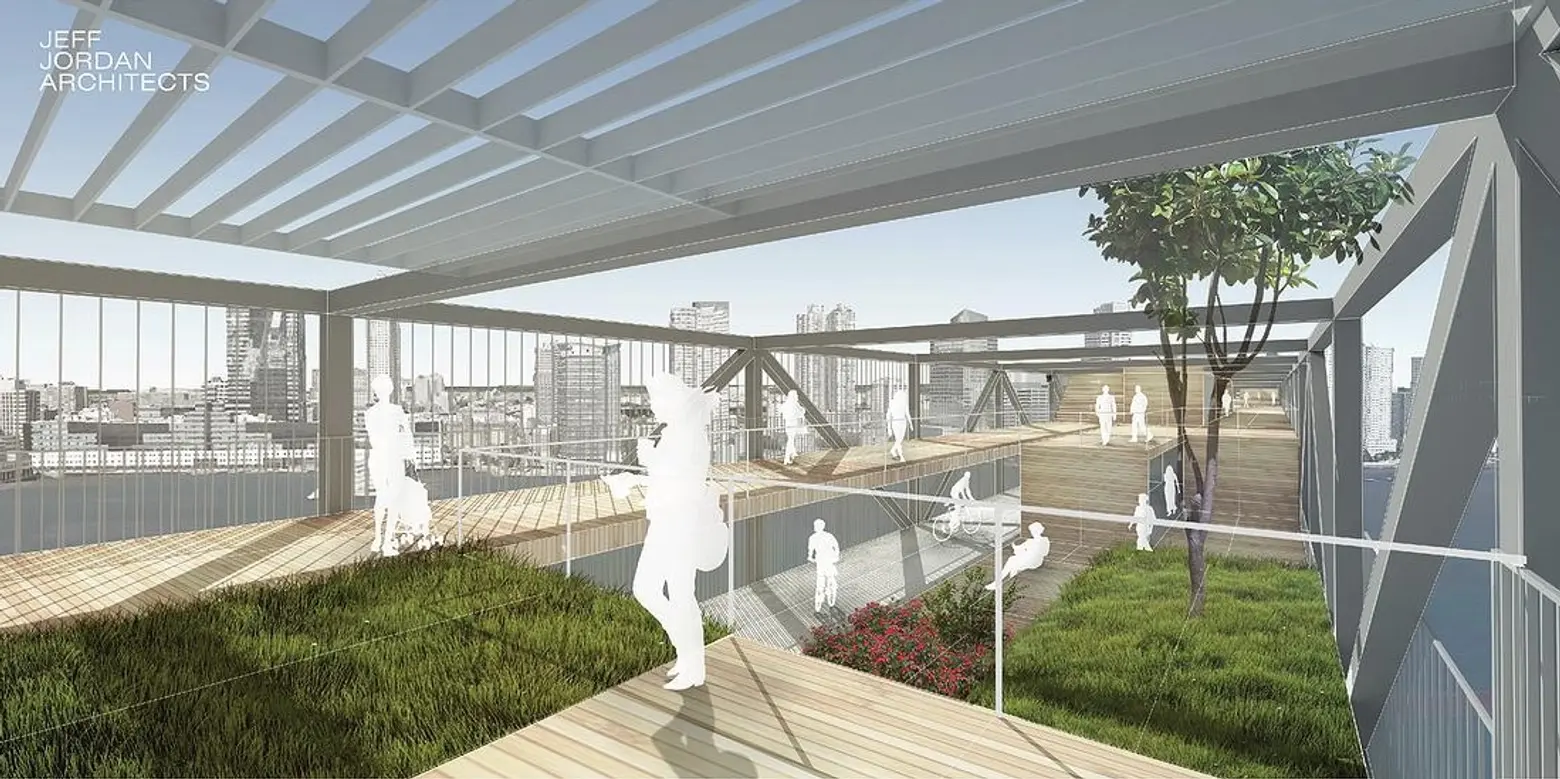 It would offer an express walking lane (which we hope will bar texting) and a separate bike lane, both of which will be partially covered. The interwoven wooden paths would be connected by a box truss frame.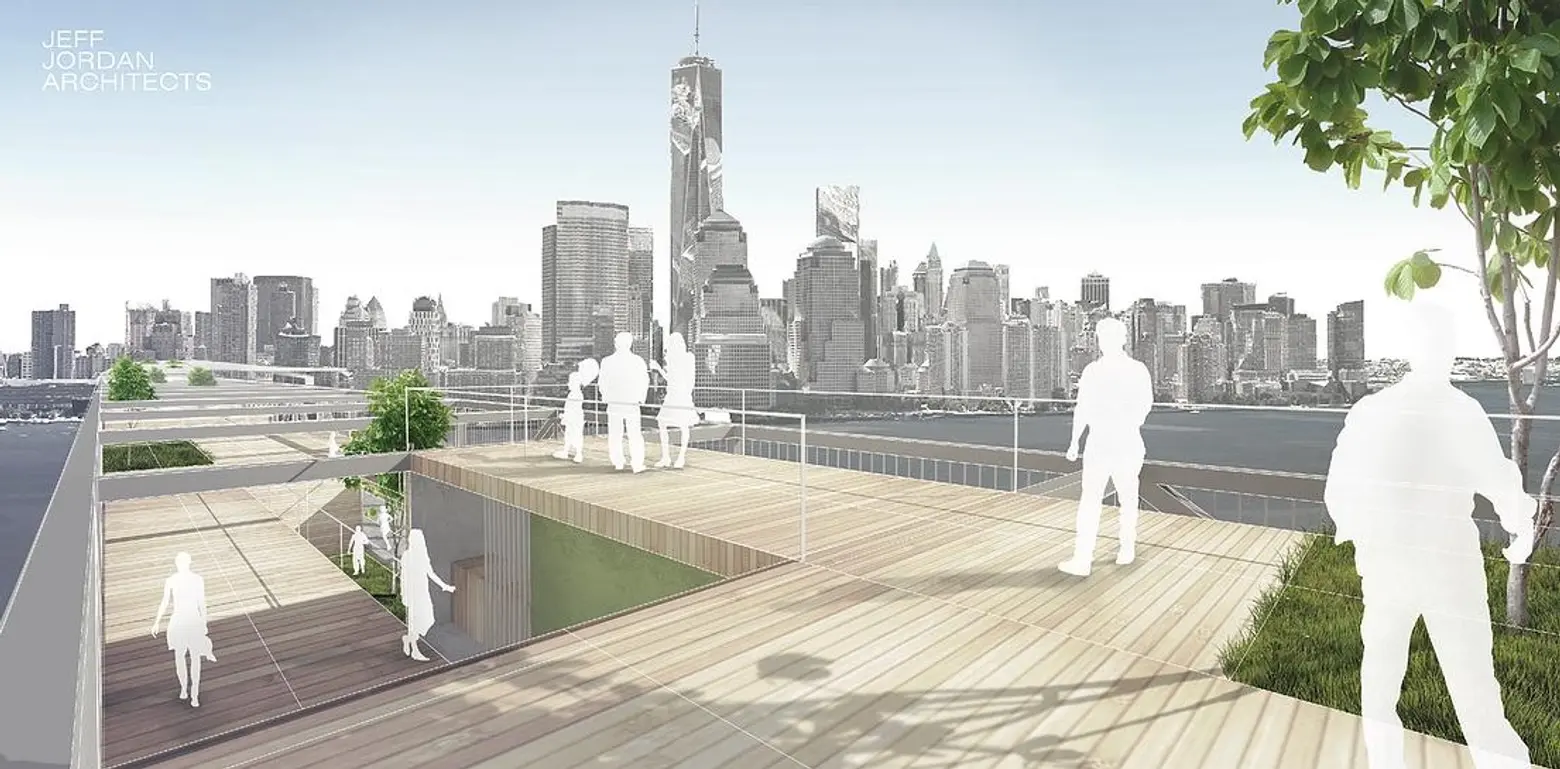 Most importantly, according to the Liberty Bridge website, "the bridge will add a new, environmentally friendly and pleasurable way to commute into NYC for the hundreds of thousands of NJ residents that currently drive and take mass transit into the city everyday." Kevin notes that this is a huge undertaking and is urging supporters to sign a petition.
[Via Curbed via Jersey Digs]
RELATED:
All renderings via Jeff Jordan Architects