Pierre-Emmanuel Vandeputte's Cork Helmet Blocks Noise Pollution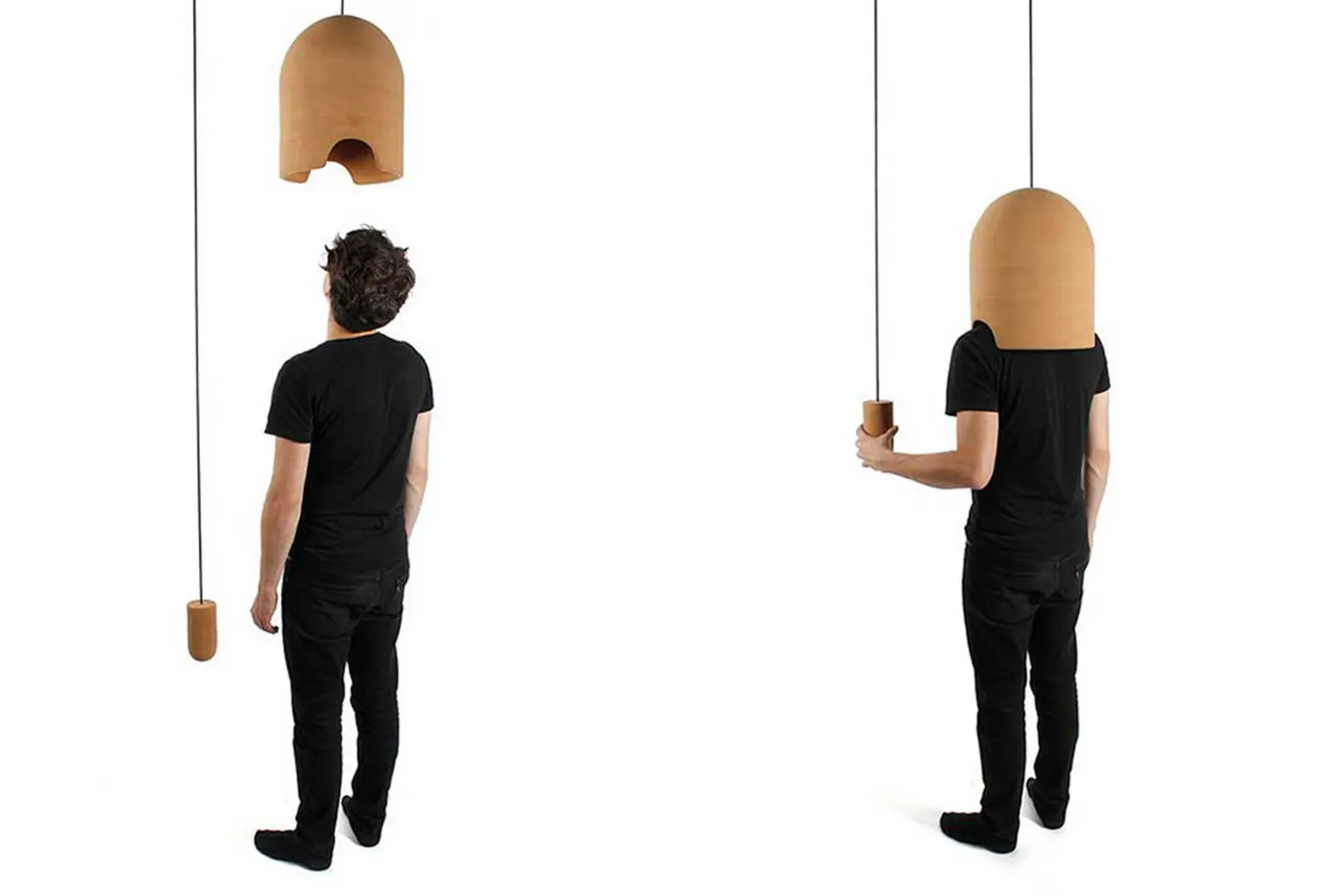 Do you love living in the city but find the roaring traffic, cars horns, ambulance sirens, drilling, and barking dogs impossible to deal with? Stop suffering from all that stress–block the noise and restore your sanity with a Cork Helmet. As silly as it might look, Brussels-based Pierre-Emmanuel Vandeputte's design will help you deal with NYC's excessive 70-decibel sound level while you use your precious quiet time to daydream about calmer pastures.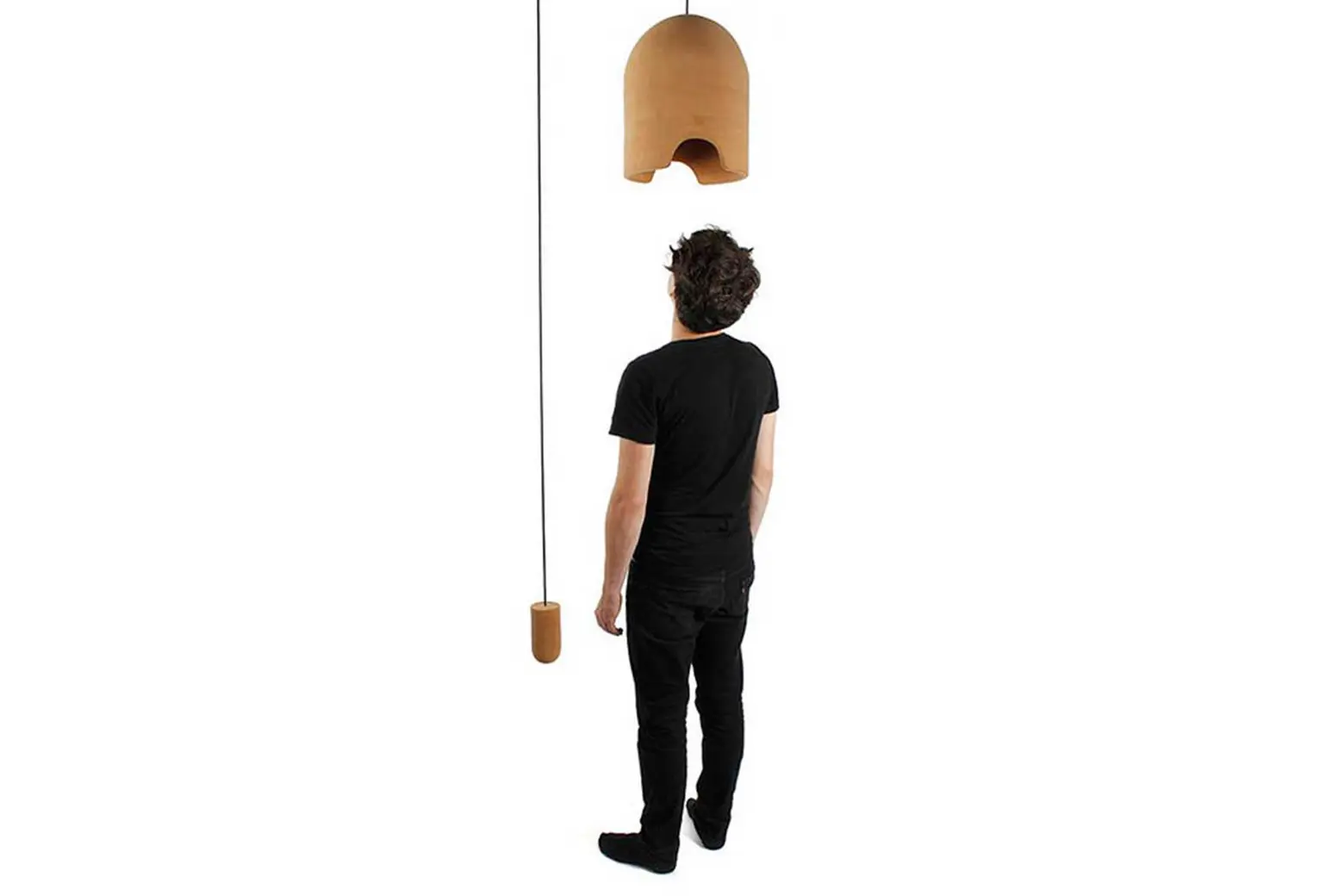 The Cork Helmet allows users to insulate themselves thanks to cork's natural soundproofing properties. It consists of a cocoon-like device shaped like a bell that covers the wearer's whole head and neck, blocking out ambient noise. Designed to hang from the ceiling, the mechanism includes a counter-weight to lower it, a rope, and two pulleys, also made from the renewable material.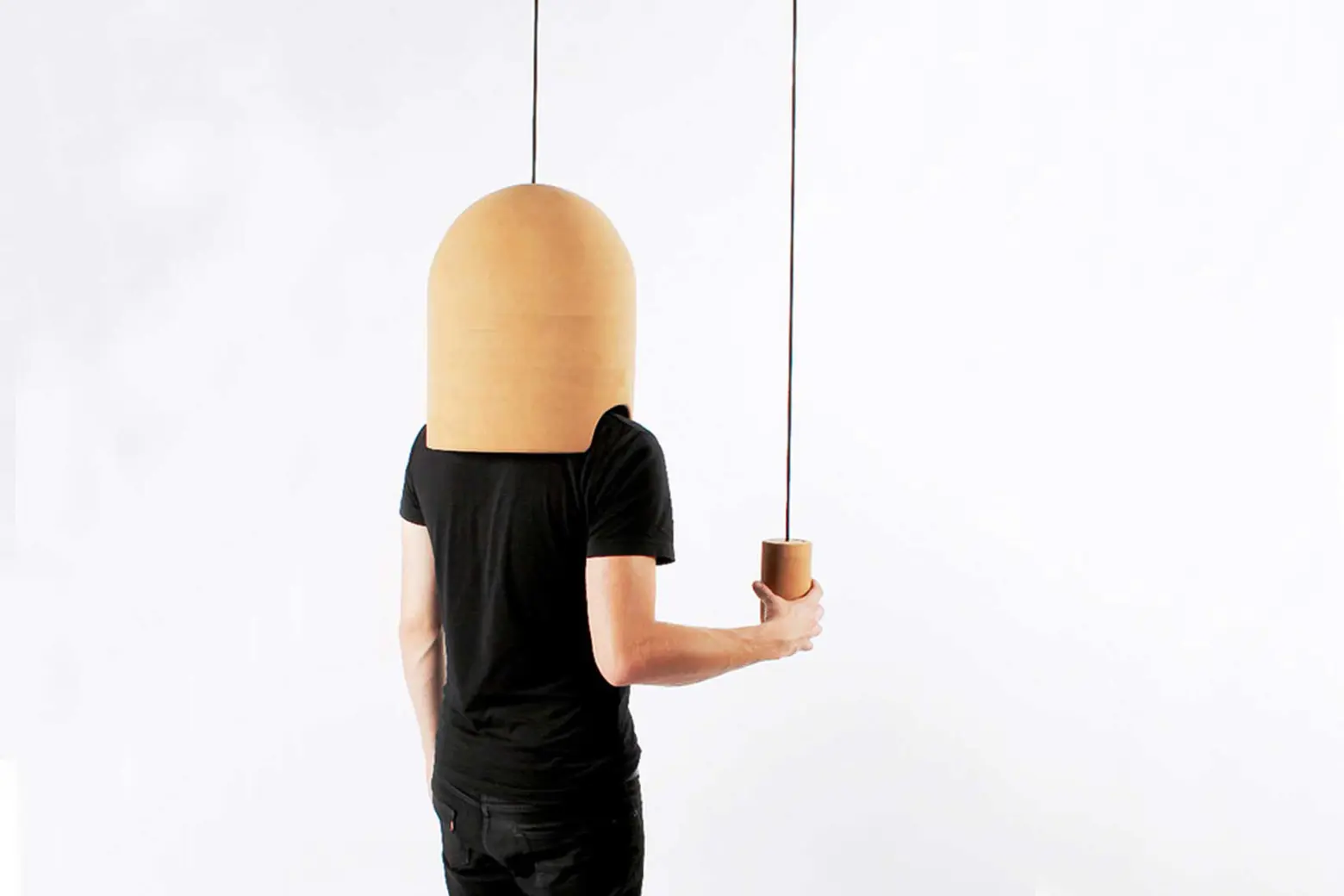 The head protector works similarly to noise canceling headphones, but its simpler, low-tech, and also blocks vision. This allows users to not only avoid noise pollution, but immerse themselves in a different space where they can escape the daily grind and find time for themselves.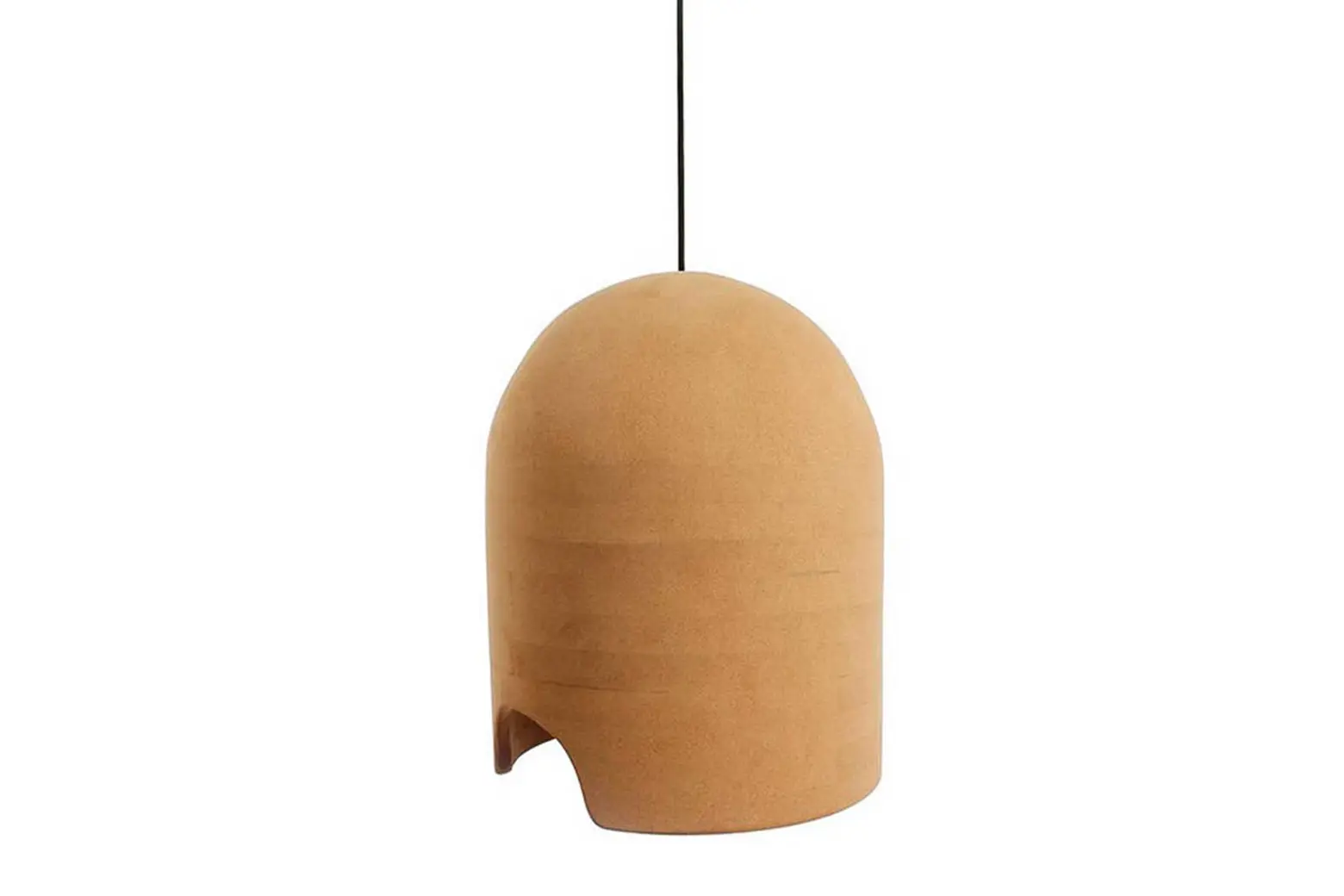 The renewable Cork Helmet was part of this year's bustling Italian design festival, Salone del Mobile. If you like Pierre-Emmanuel Vandeputte's idea, check out his other works here.
RELATED:
Photos courtesy of Delphine Mathy