New Video Takes Us Inside Anderson Cooper's Converted Village Firehouse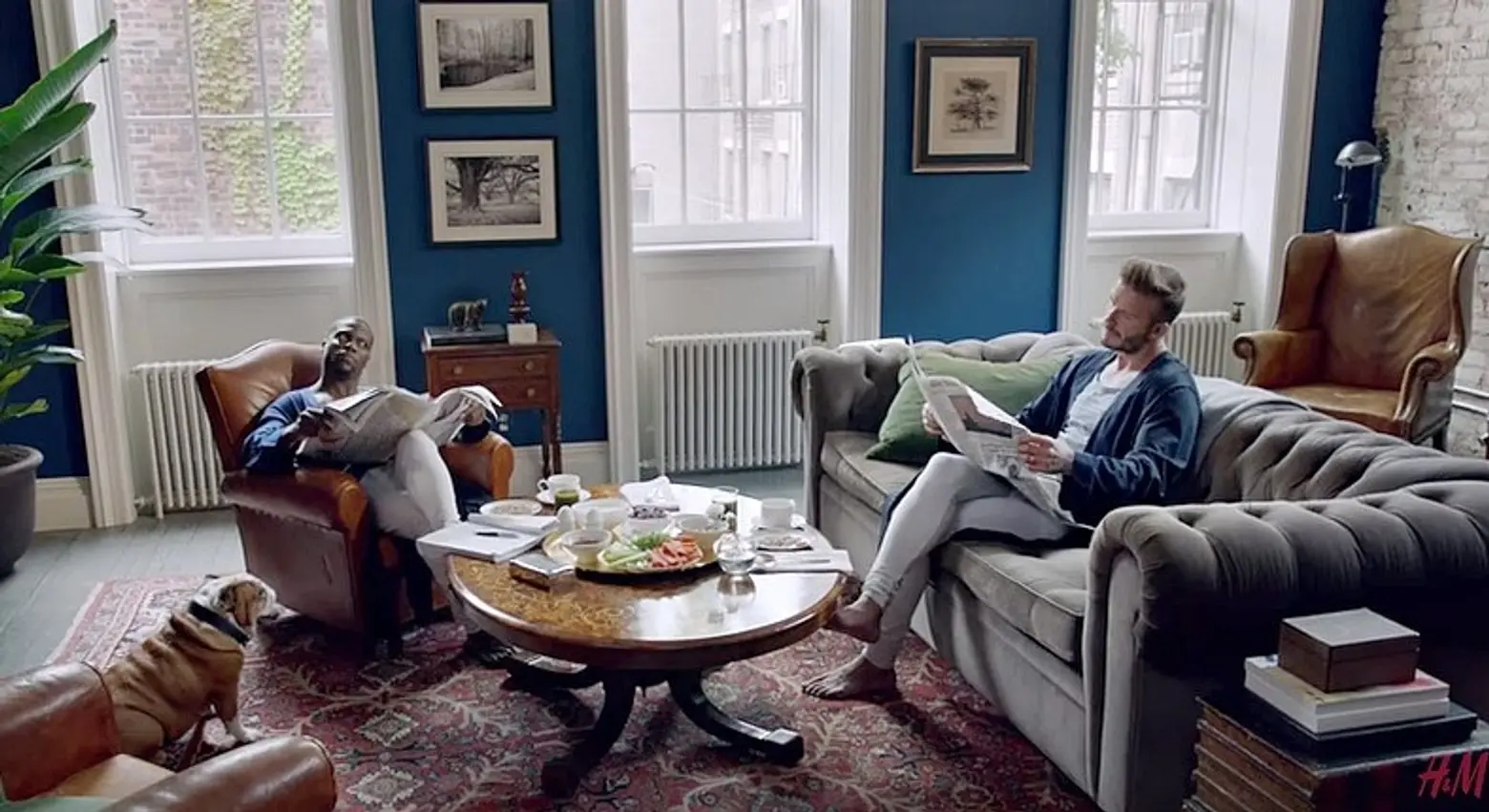 At first you may wonder what this video featuring David Beckham and Kevin Hart advertising H&M's new menswear collection has to do with Anderson Cooper….but the backdrop for the film is actually Cooper's home, the firehouse at 84 West 3rd Street that the news anchor purchased for $4.3 million in 2010. He then undertook a massive interior renovation with architect Cary Tamarkin, even keeping the brass fire pole, as well as a total facade restoration, which preserved the 20th century Beaux-Arts ornamentation and 9/11 memorial plaques. Now, though we're not exactly sure how or why, he's opened the gorgeous, 8,240-square-foot residence to H&M for what we must say is a pretty hilarious video. Beckham and Hart drink tea in Cooper's chic living room, work out in his turn-of-the-century gym (which Cooper stocked with vintage equipment), take ice baths on his roof terrace, and sleep in one of his bedrooms.
Known as Fire Patrol Building #2, it was constructed in 1906 and is one of only three remaining fire patrol houses in the city (these served private fire fighting institutions). The brick, limestone, and terra cotta facade boasts ornate capitals and an entrance keystone with the Roman god Mercury, and inside we can see original ceiling beams and exposed brick.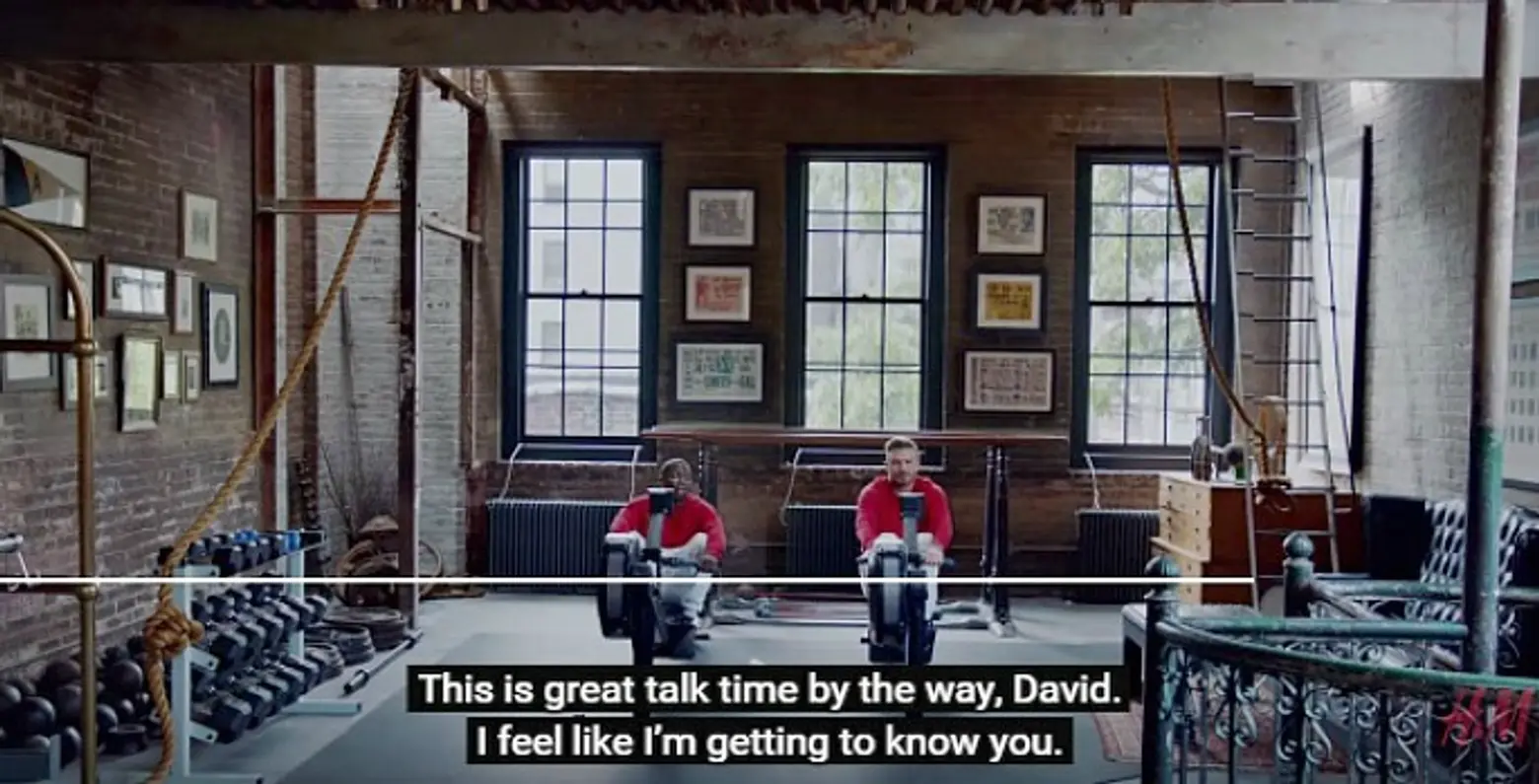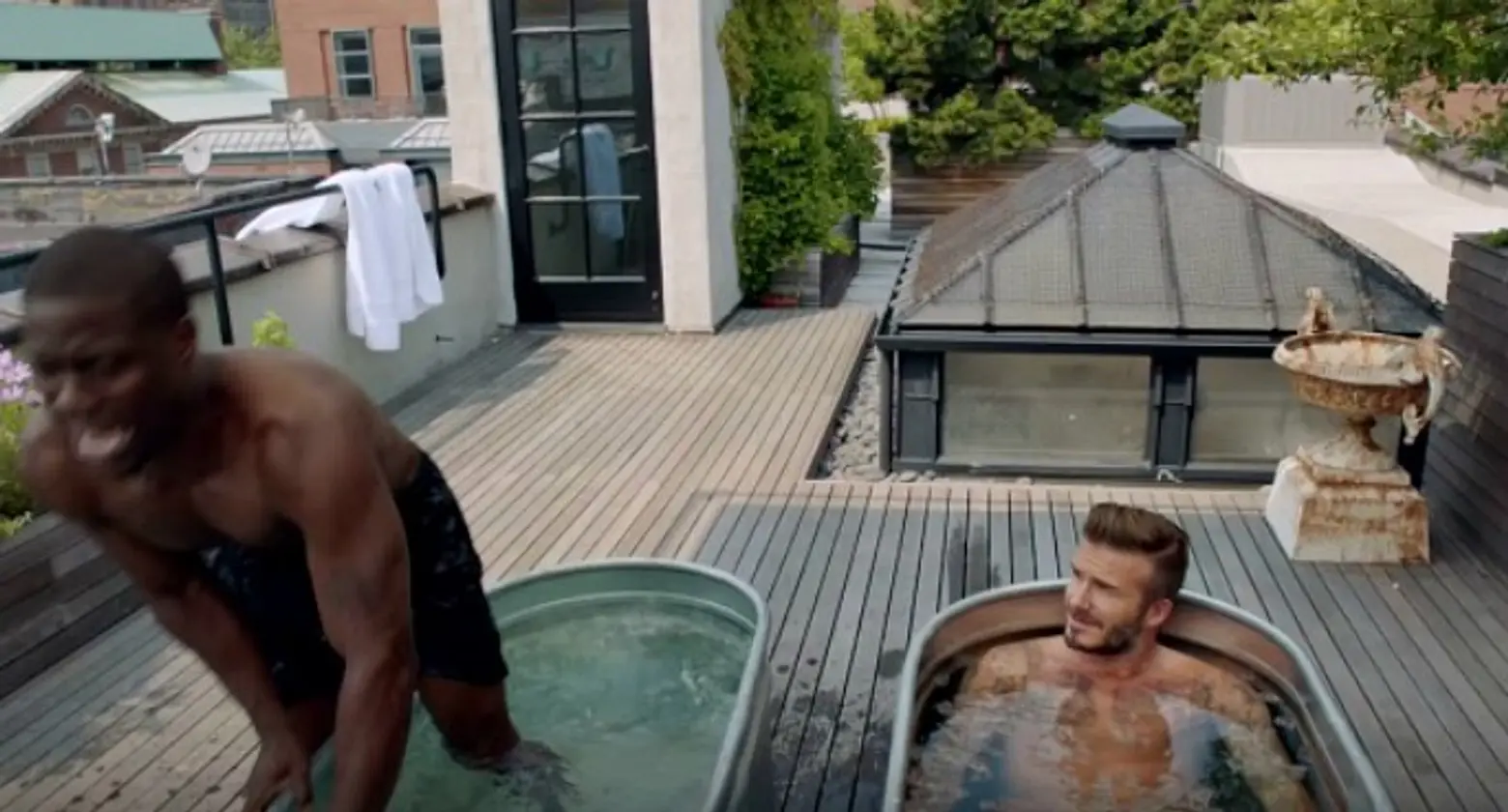 This story was submitted by a 6sqft reader. Want to see your project featured on our site? Shoot us a line at [email protected]!
RELATED: