New Renderings of Two Trees' BAM South Tower Highlight Views, Green Roofs and Space for Outdoor Markets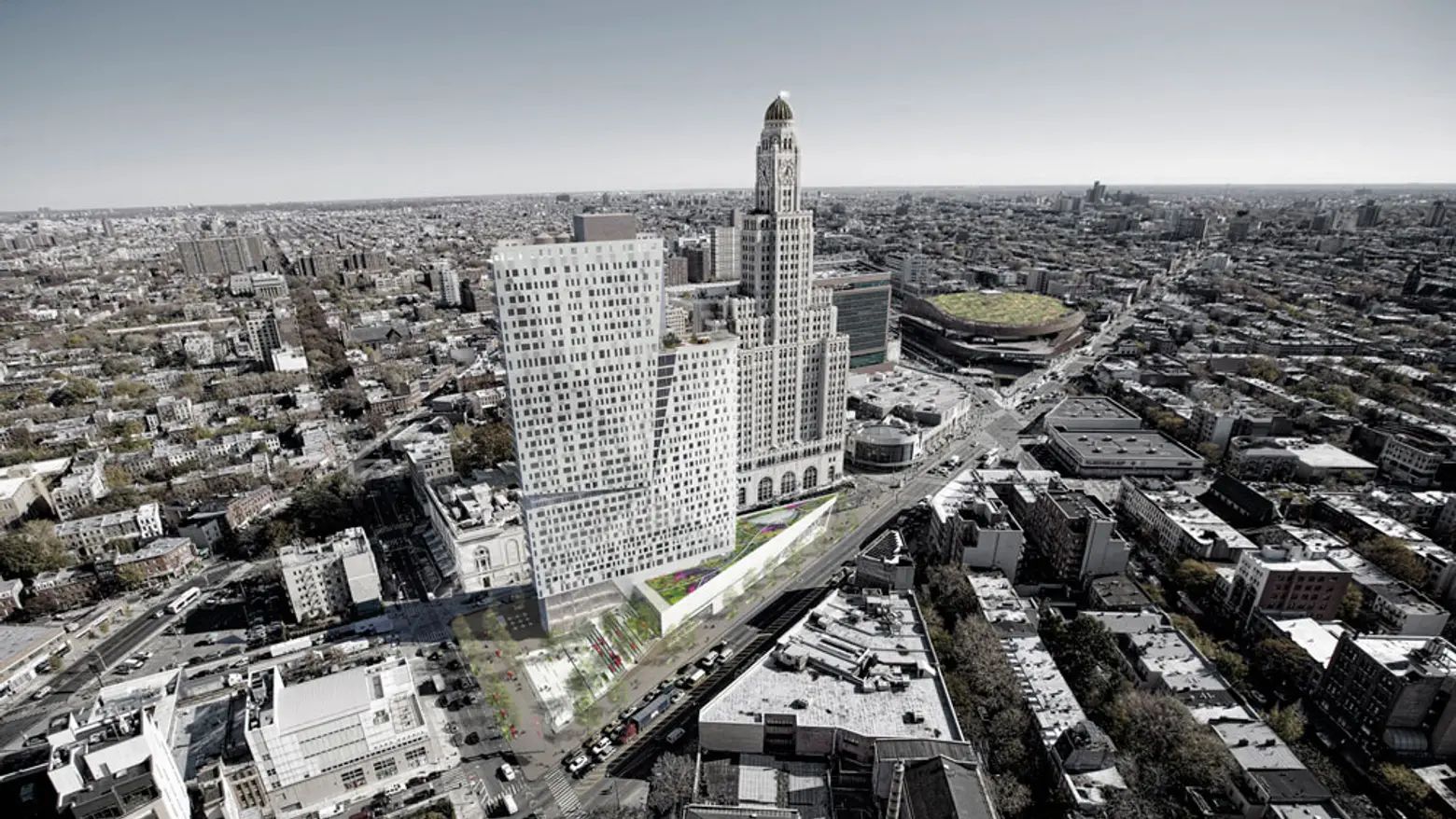 New images of the BAM South Tower at 286 Ashland Place have emerged and come courtesy of the project's landscape architect, Grain Collective. The renderings hint not only at the incredible views that will be afforded by the new tower, but the major rehaul of the public spaces along Fulton Street, Ashland Place and Lafayette Avenue. The new streetscaping plan will add much needed green space to the barren concrete quarter, with plenty of room for outdoor activities and events for patrons of BAM and BRIC, as well as local residents, to enjoy.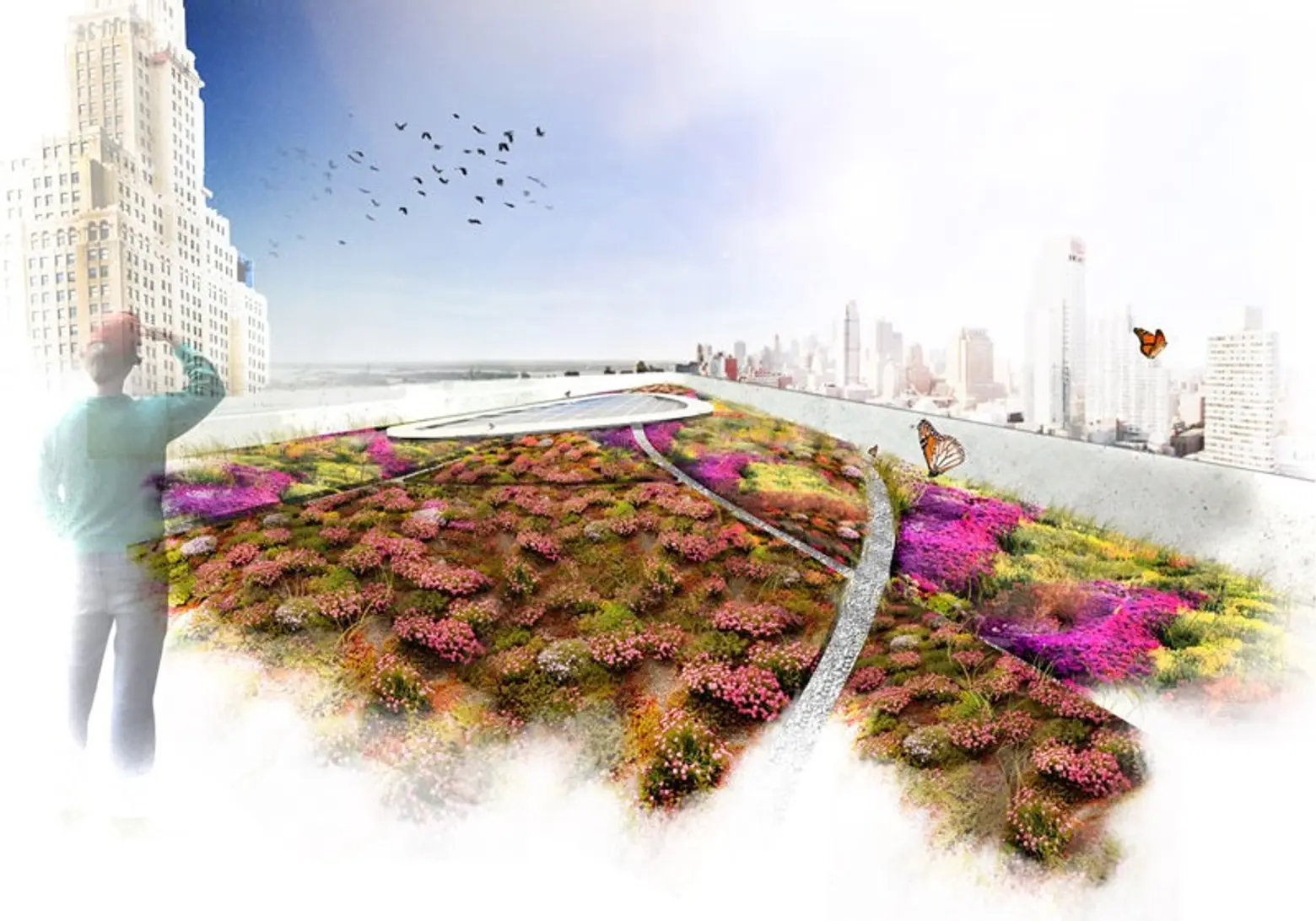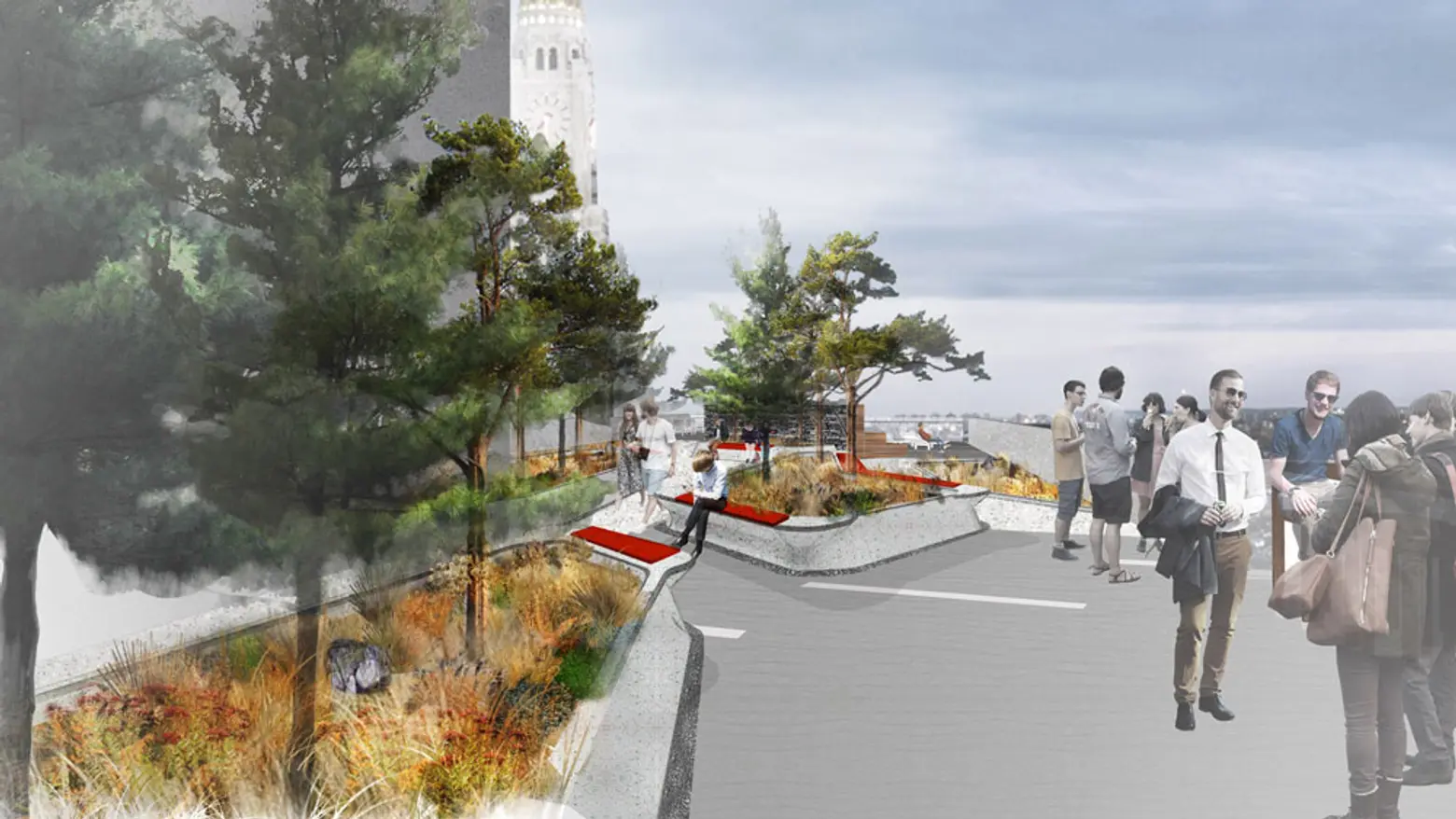 Based on the new renderings, it looks as if the new tower will also boast a green roof landscaped with native and adapted plants — the perfect complement to the green roof now being added to the neighboring Barclay's Center. Grain's new plans also reveal an expansive outdoor space with stepped seating, which sets aside areas for everything from holiday markets to outdoor screenings and concerts to even dance parties and yoga.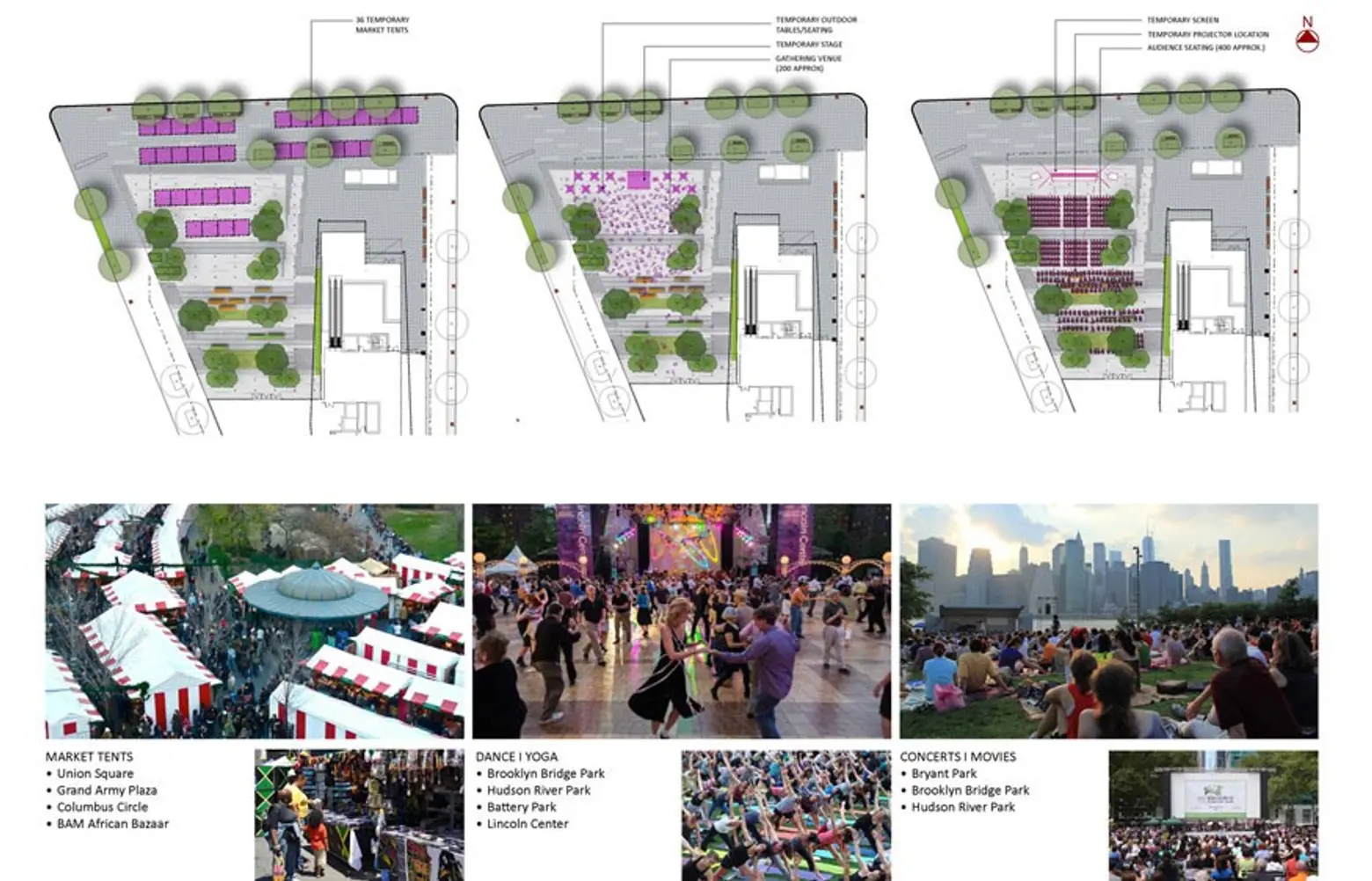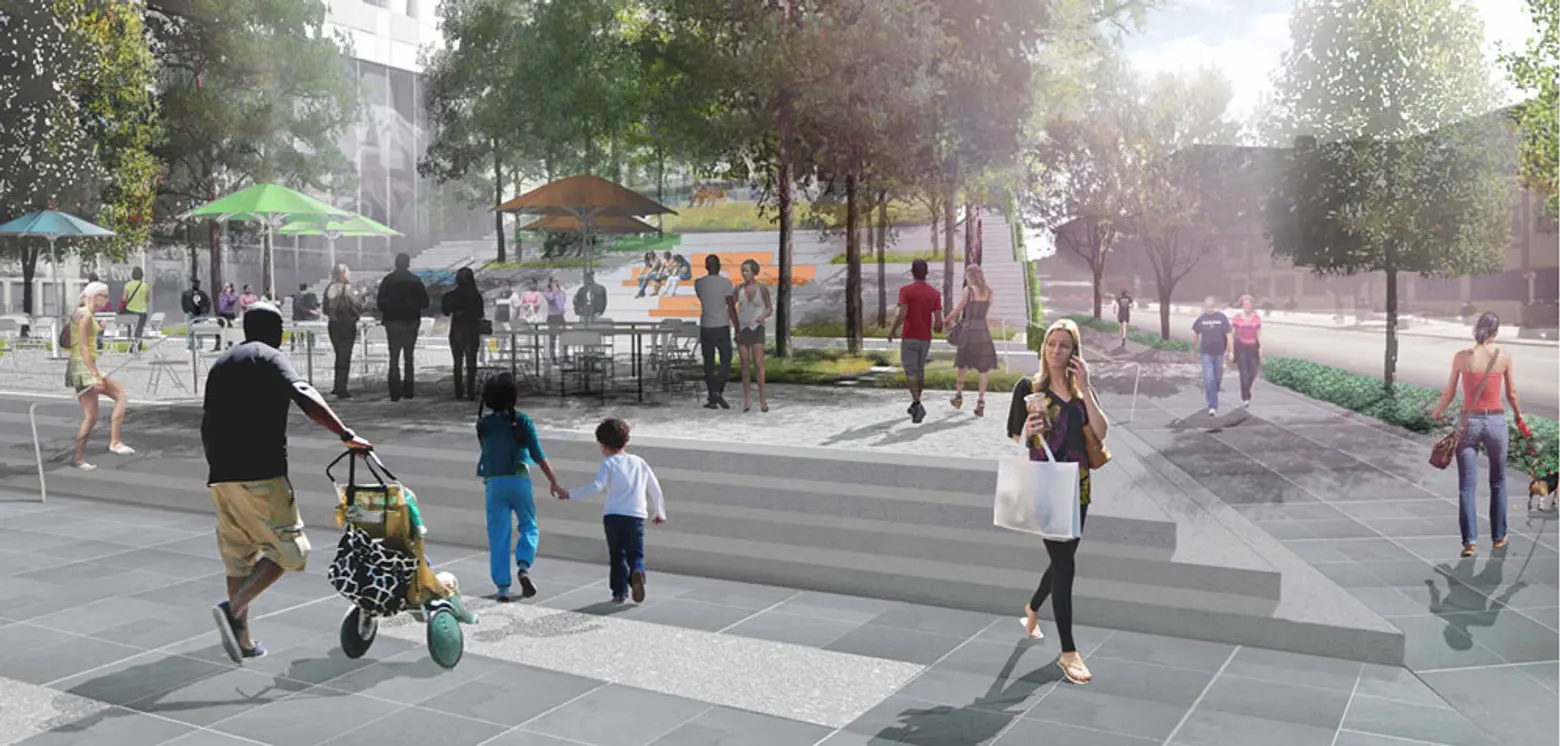 Less than a month ago the city approved a $3 million streetscraping plan for the area, all of which will be poured into the new design. Two Trees Management, the site's developer, is expected to make up the difference in cost.
The new 32-story tower at 286 Ashand Place will be a mixed-use building with 384 apartments (20 percent of the affordable), 22,000 square feet of retail space and just over 45,000 square feet dedicated to art and cultural activities. Though not the tallest in the neighborhood, the offer and the height of BAM South will without doubt transform the immediate area and the downtown skyline — the height certainly near rivals the 512-foot Williamsburg Savings Bank tower at 1 Hanson Place, just across the street.
Ismael Leyva is the architect of record and Enrique Norten and his team at Ten Arquitectos are handling design of the structure. Construction on the tower is currently in progress and is expected to wrap up in 2016.
[Via NY YIMBY]
Images courtesy of Grain Collective