Miraculously Unscathed by Time, This Historic Wooden UES Townhouse Seeks Tenants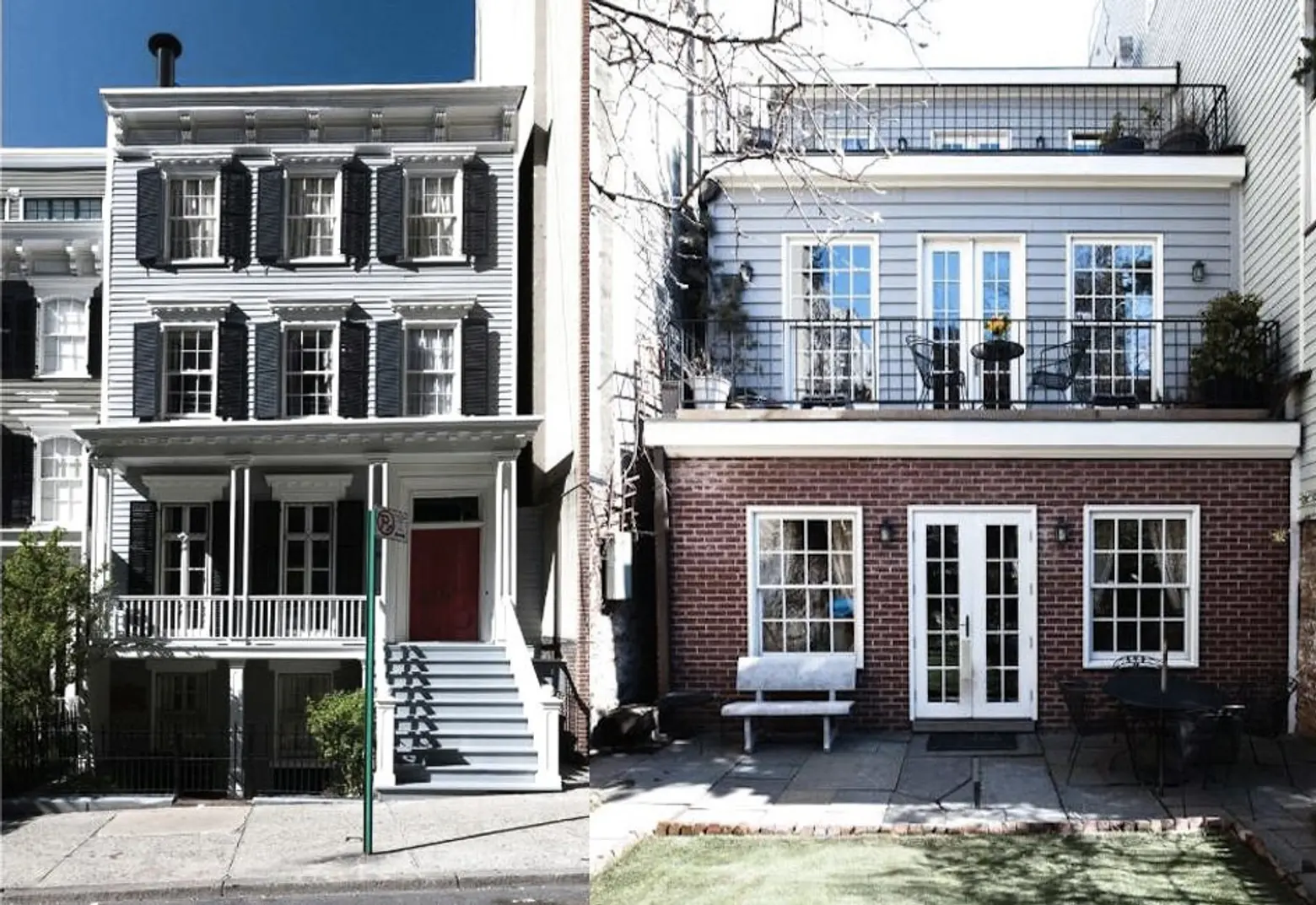 Townhouses available for rent have a way of seeming decadent and dreamy, the perfect home for a collective of friends or a lucky city family. Their monthly bill is often but a dream for many as well, and this Upper East Side home asking $18,500 a month is no exception; the house itself, however, is quite exceptional.
The amazingly preserved home at 120 East 92nd Street, as well as its neighbor at number 122, and a third, a block over at number 160, comprise a trio of wooden houses built between 1859 and 1871, before the city sprung up on all sides. This collection of dainty wooden houses presents an utterly charming shock of nostalgia amid the brick, stone and steel of Manhattan's Upper East. One of the last wood-frame houses to be built in Manhattan, the city's Landmarks Preservation Commission called 120 East 92nd "…a delightful surprise. Time and change have passed it by." But change, in this case, has been good: The three-story, four-bedroom home's longtime owners have renovated it for comfort and livability–and preserved it with the utmost care; it boasts every modern convenience while keeping its historic beauty.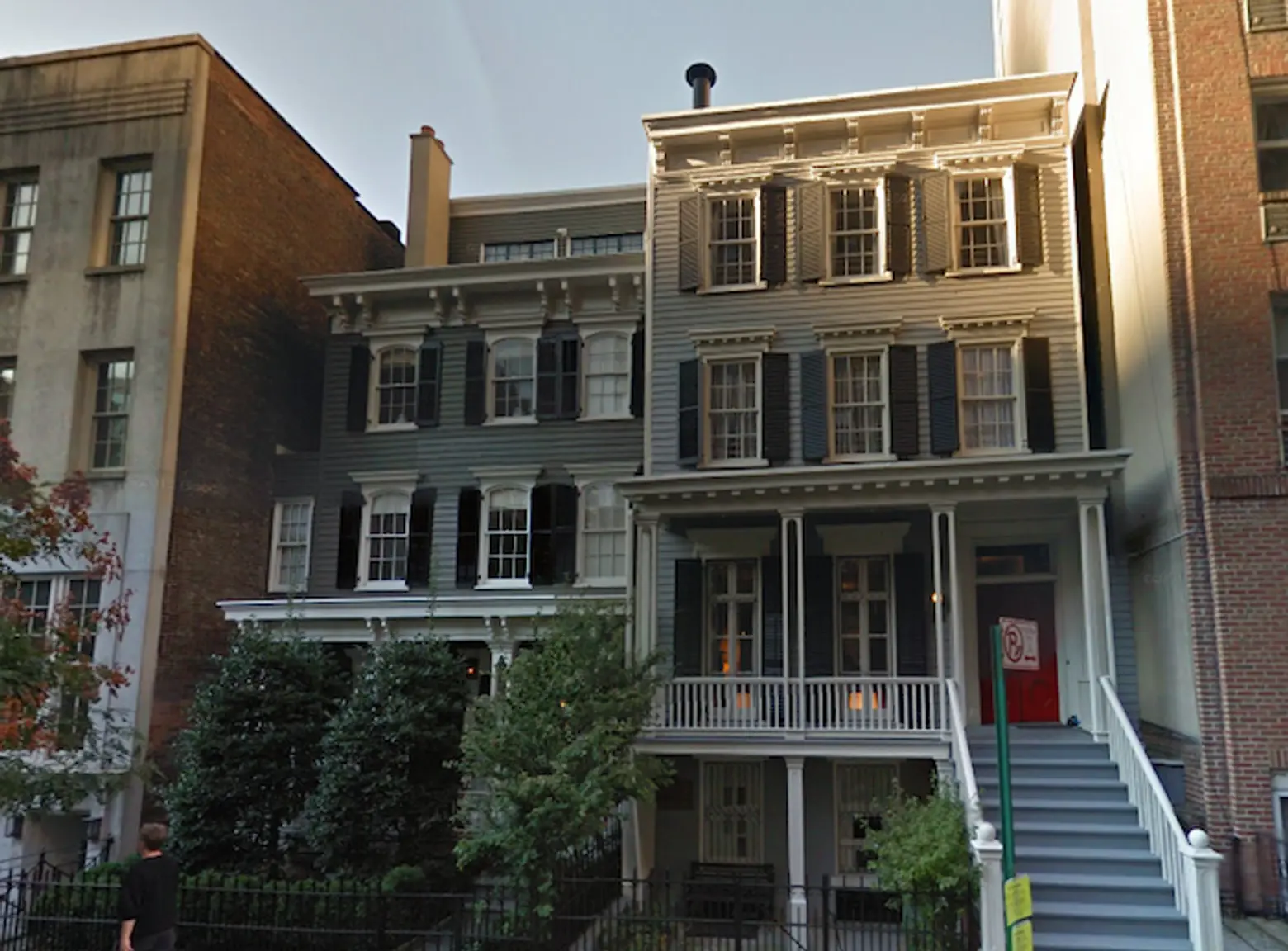 Civil War-era survivors on the Upper East Side:: 122 (l) and 120 (r) East 92nd Street.
The original structure–it was added to the National Register of Historic Places in 1982–is remarkably intact, including a double entrance door and floor-to-ceiling French doors in the parlor. In 1996 the house changed hands in an estate sale to the home's current owners, one Lord Anthony Crichton-Stuart, an art historian, art dealer and former head of old master paintings at Christie's, and his wife, Alison. The couple, clearly history buffs, subsequently settled in with their three children and oversaw extensive renovations to both interior and exterior. Just off Park Avenue in Carnegie Hill, this landmarked home is sure to fascinate any passerby, starting with its welcoming front porch.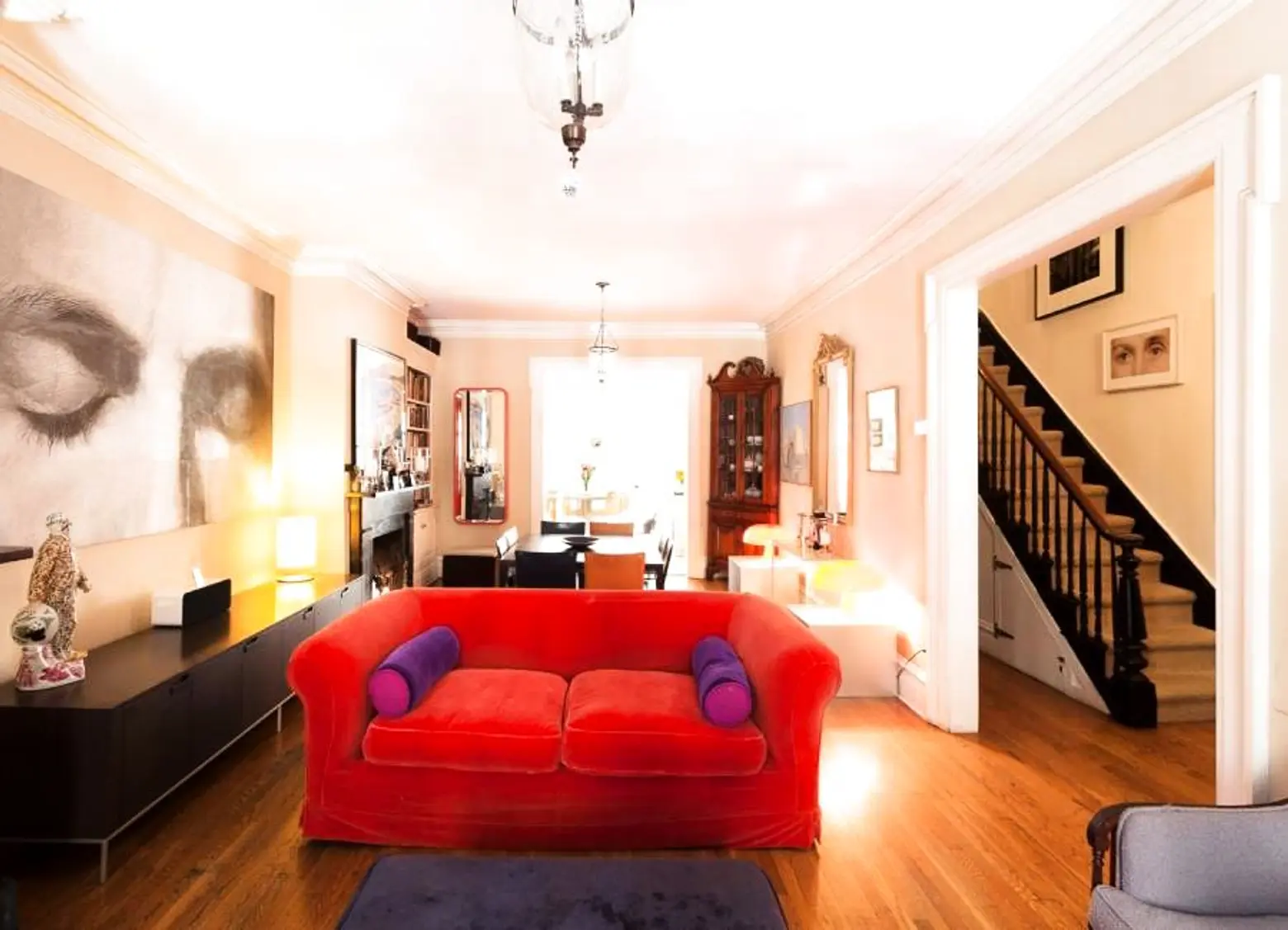 Enter the 2,328-square-foot space to high ceilings and full-height windows on the parlor level, where you'll find a large living room with a wood-burning fireplace and a spacious dining room. Pocket doors separate the kitchen from the dining room; the space can be opened up for a floor-through effect. Original crown moldings and hardwood floors can be found throughout.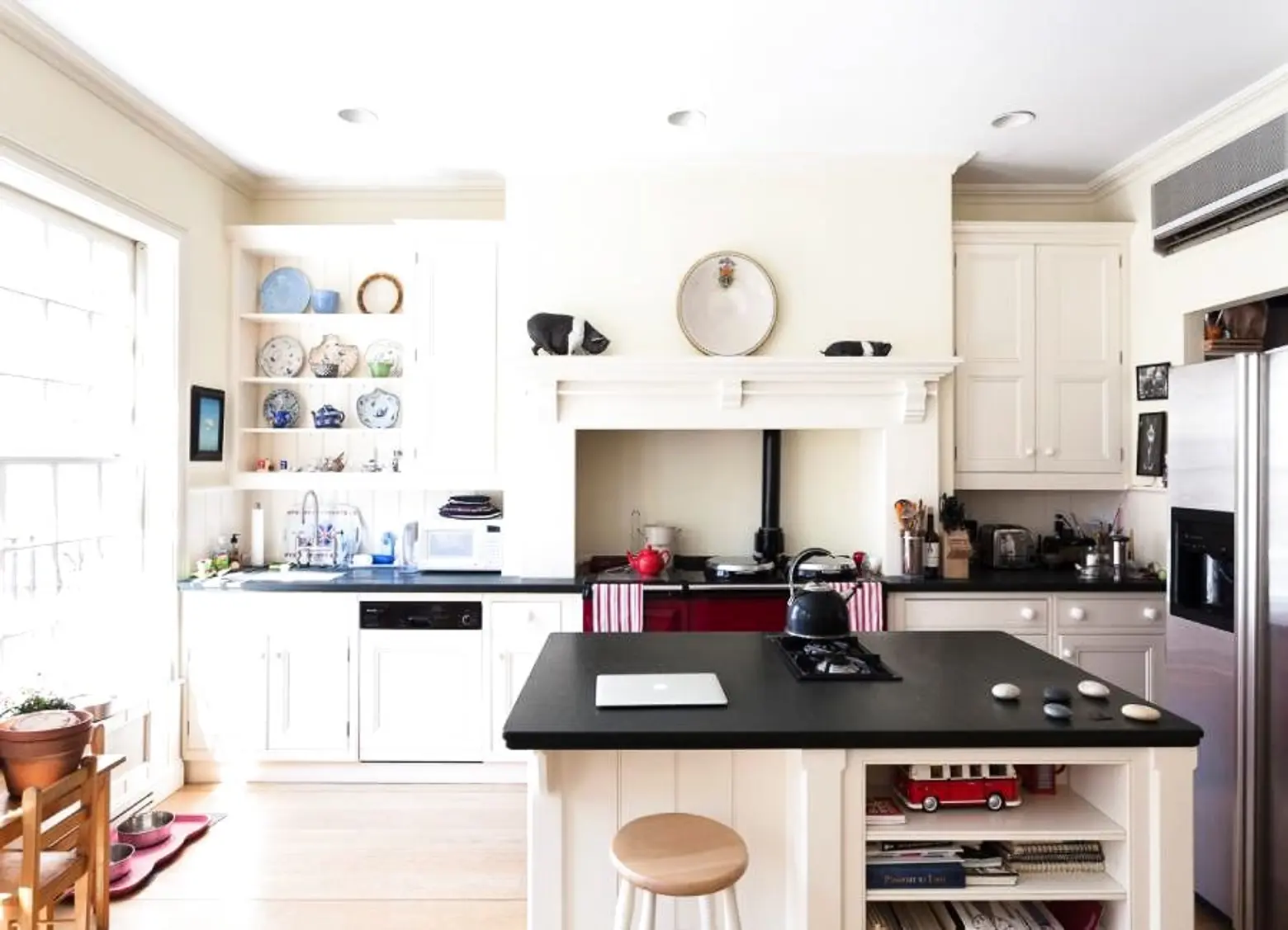 Also on the parlor floor is a bright and welcoming eat-in-kitchen, renovated with the best in 21st century additions, including recessed lighting, a center island and a massive traditional-style Aga cast iron stove.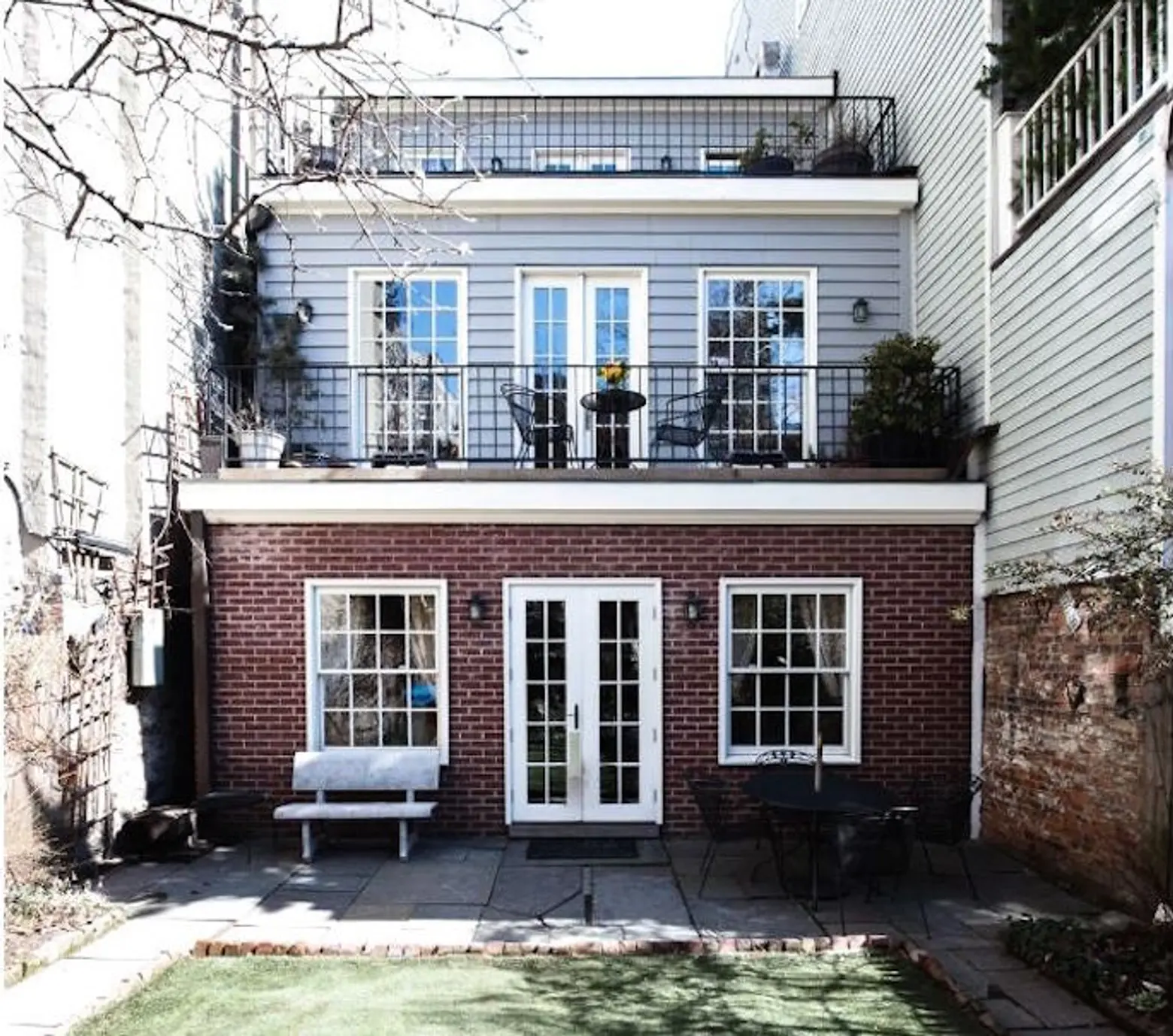 At the rear of the house, off the kitchen, is a south-facing balcony overlooking a landscaped back garden, a perfect escape in the heart of a busy city neighborhood, great for entertaining or just enjoying the outdoors.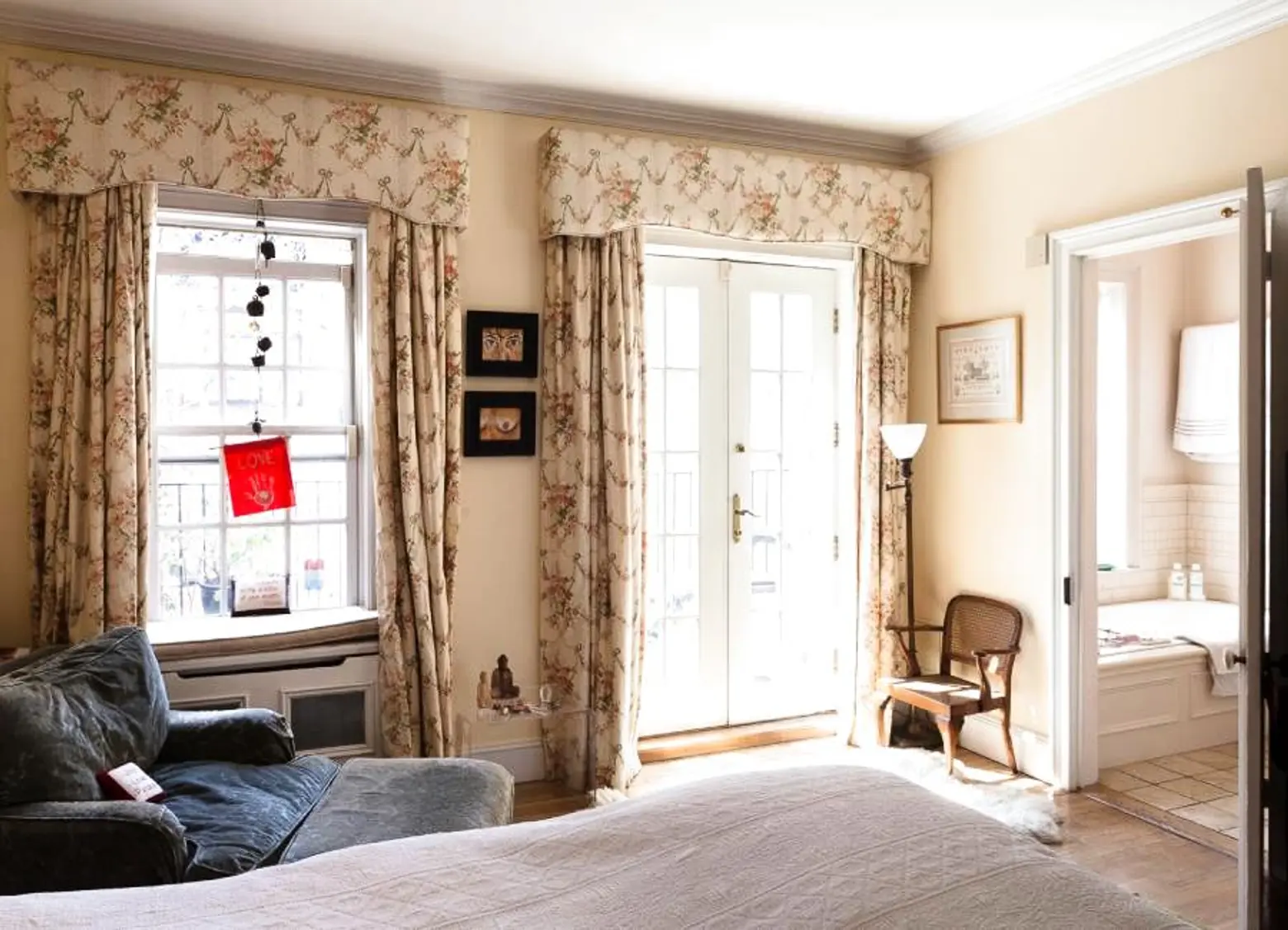 On the second floor, a sunny and peaceful master bedroom overlooks the garden from tall French doors which open onto another private balcony. A new custom-designed walk-in closet makes organization easy.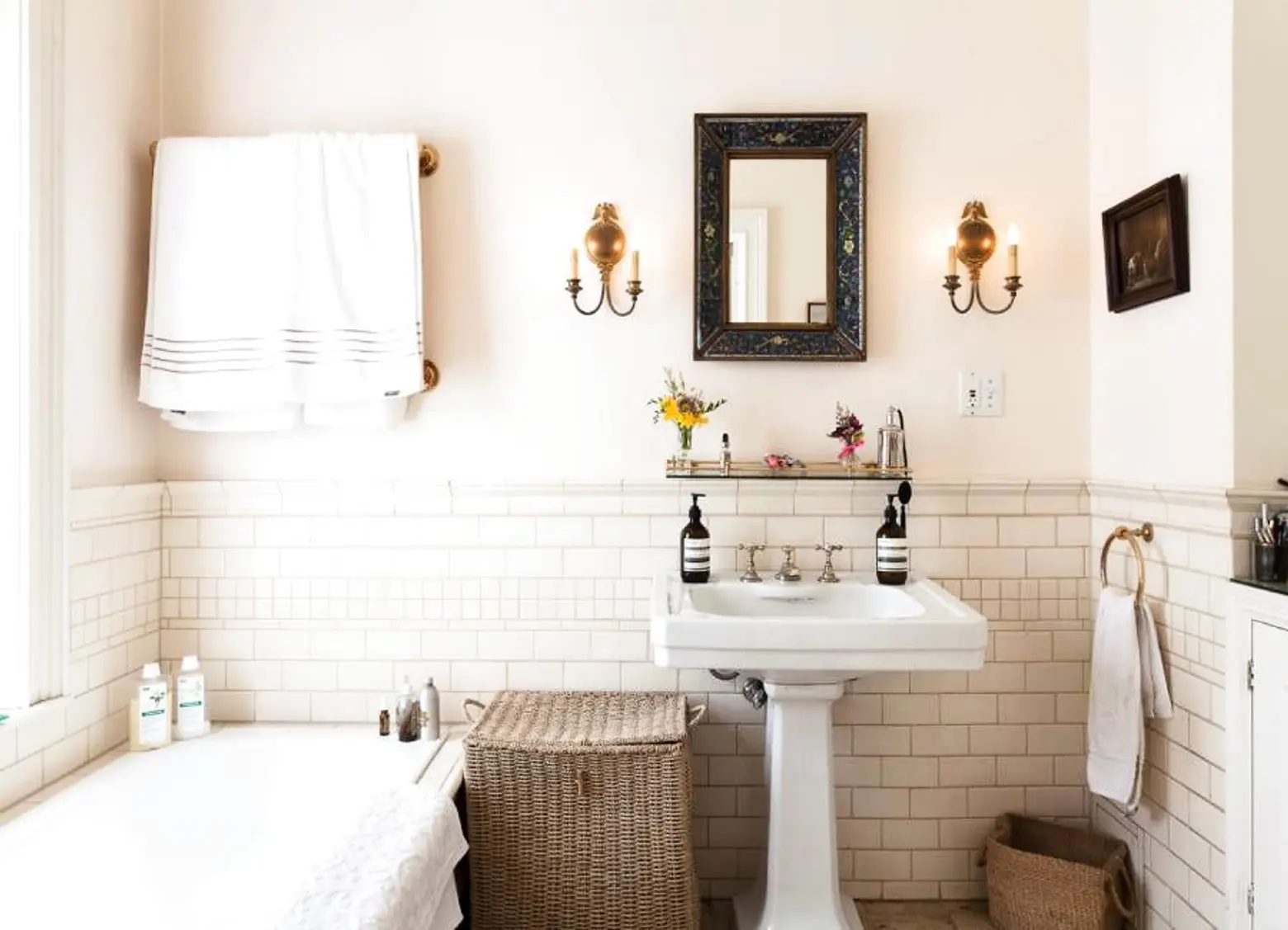 The en suite master bathroom boasts London tile and Barber Wilsons fixtures.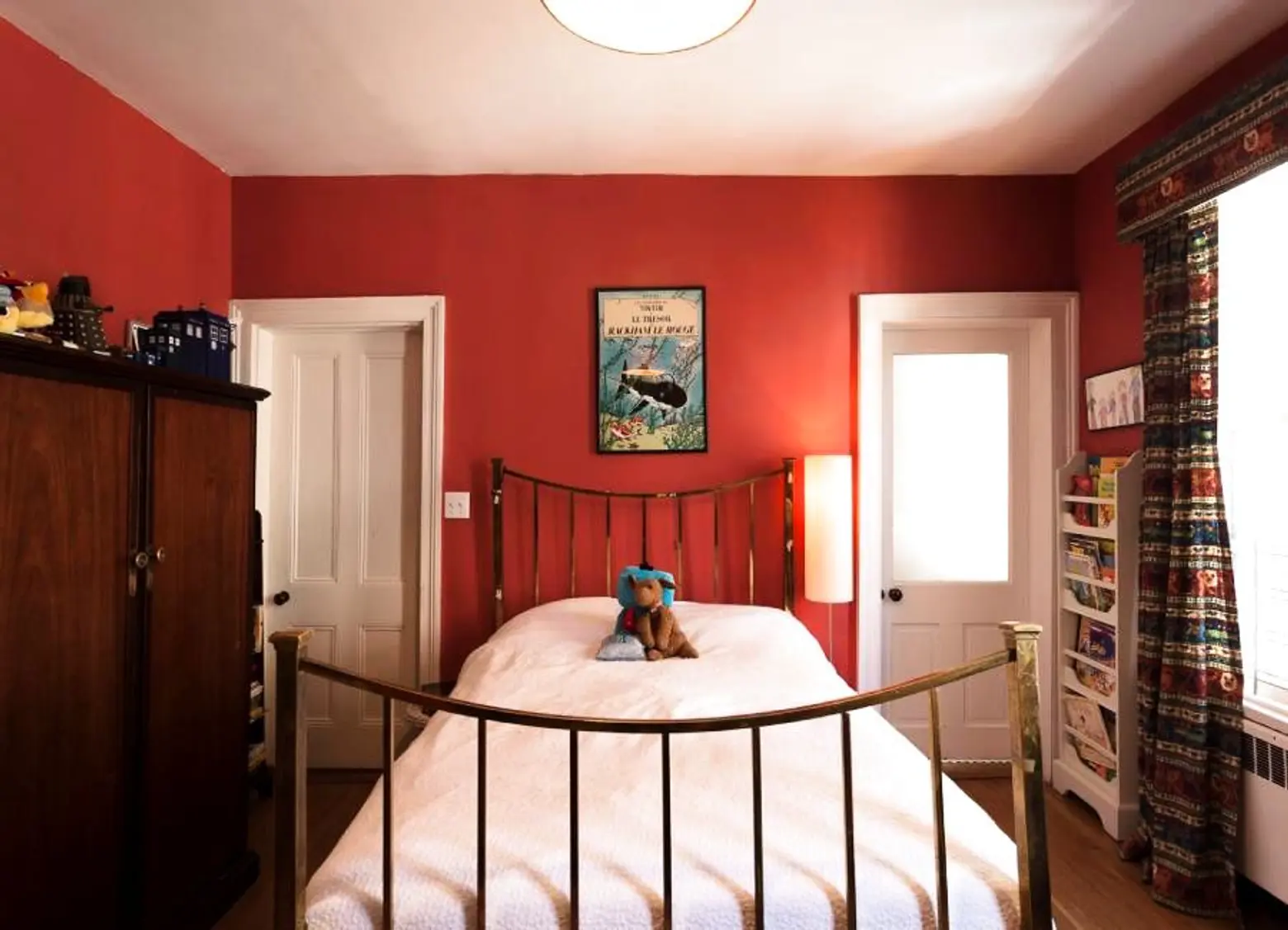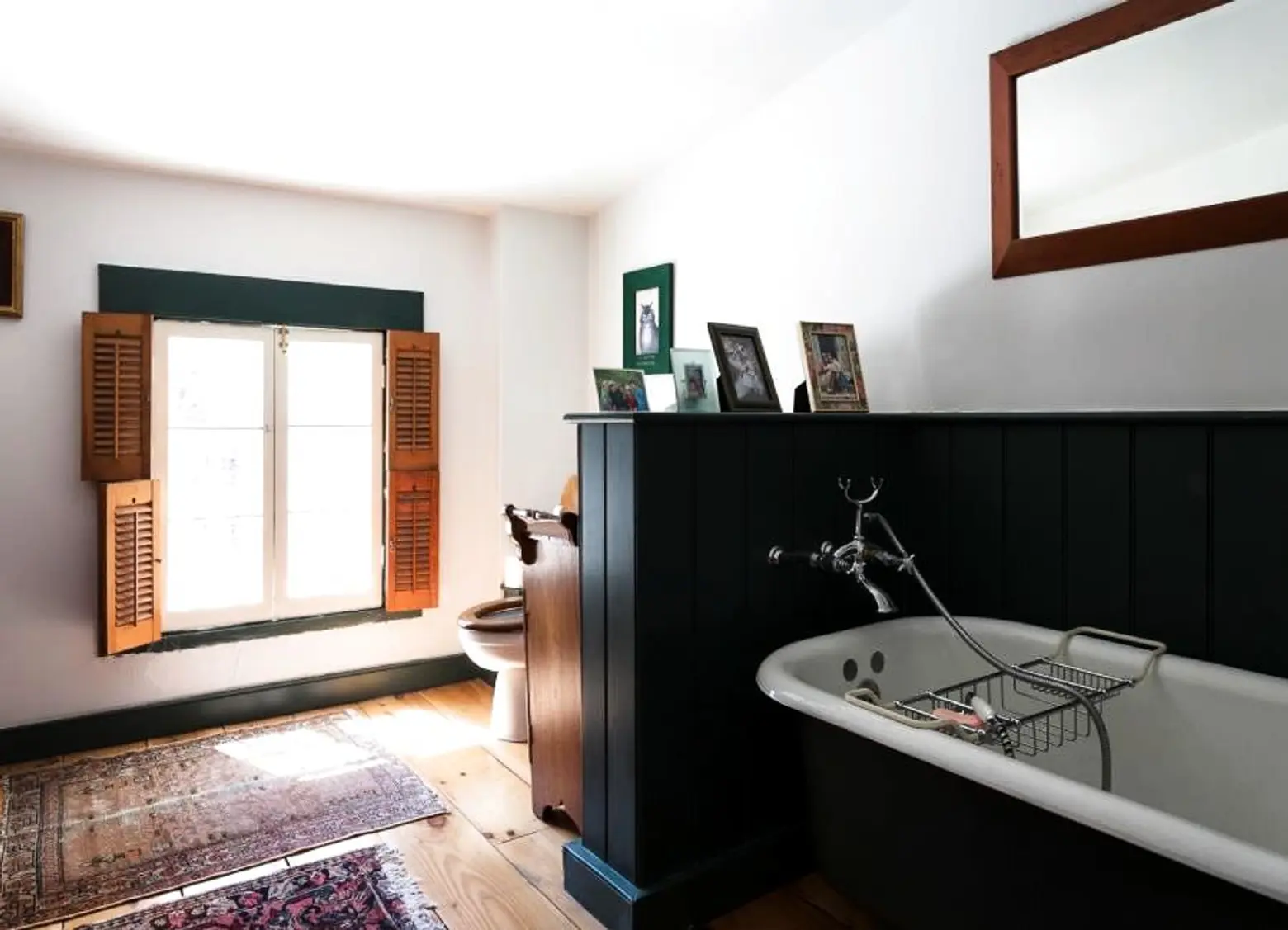 Tucked away on the top level are two bedrooms and bathrooms. The home is on record as a two-unit dwelling, and the listing doesn't mention the garden level–one might assume this floor is either rented as a separate unit or used by the homeowners as storage or a pied-a-terre.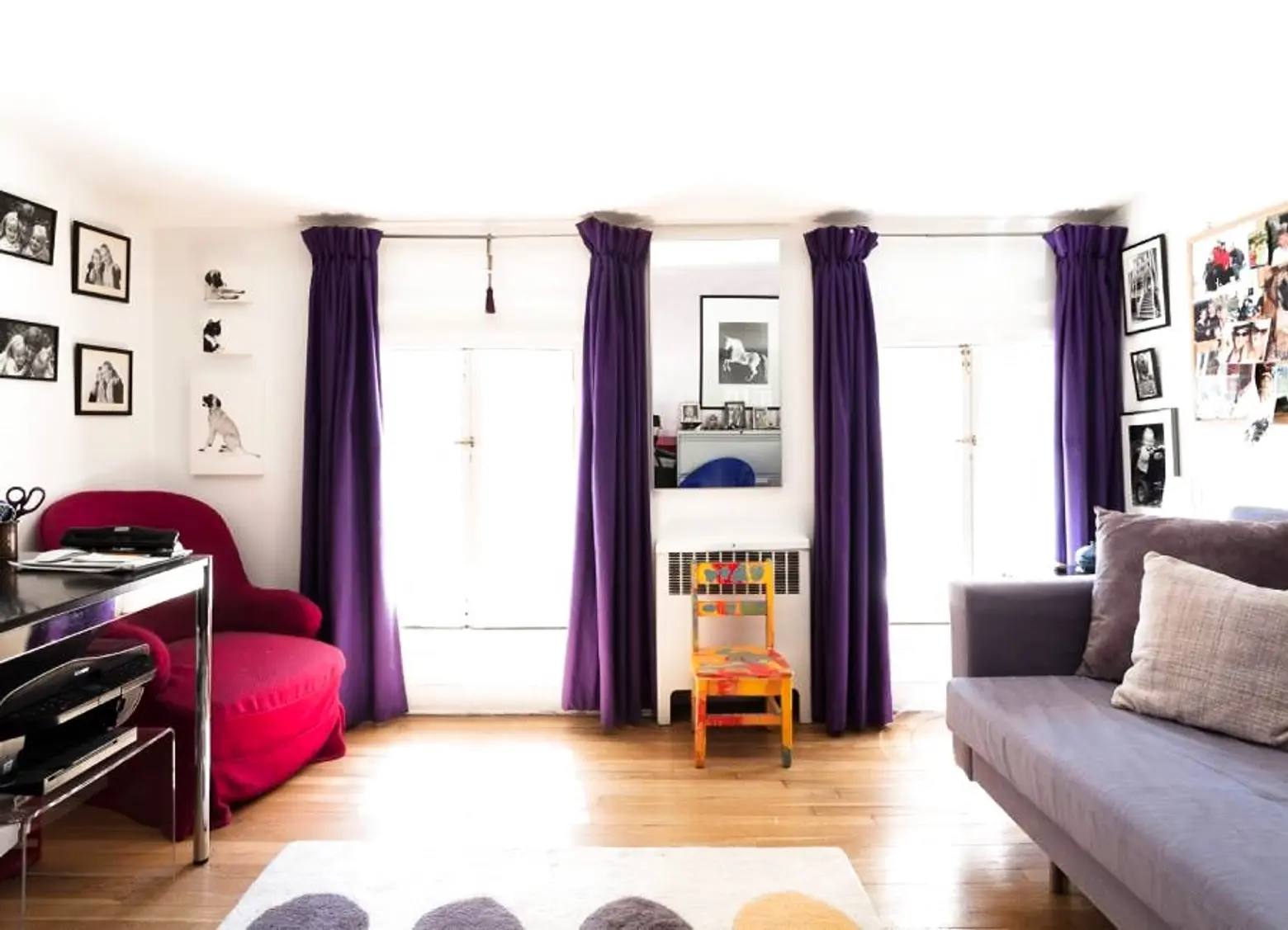 The Carnegie Hill neighborhood in the Upper East Side is bustling but friendly, classic New York yet vibrant and energetic. In a prime location just off Park Avenue, Central Park, Madison Avenue shopping and that revered cultural icon, the 92nd Street Y, are all within blocks.
[Listing: 120 East 92nd Street by Joel E. Moss, Samantha Rose Frith and Brandon M. Mason for Warburg]
RELATED:
Images courtesy of Warburg