Another Studio's Convert Vase Collection is Inspired by Architectural Geometry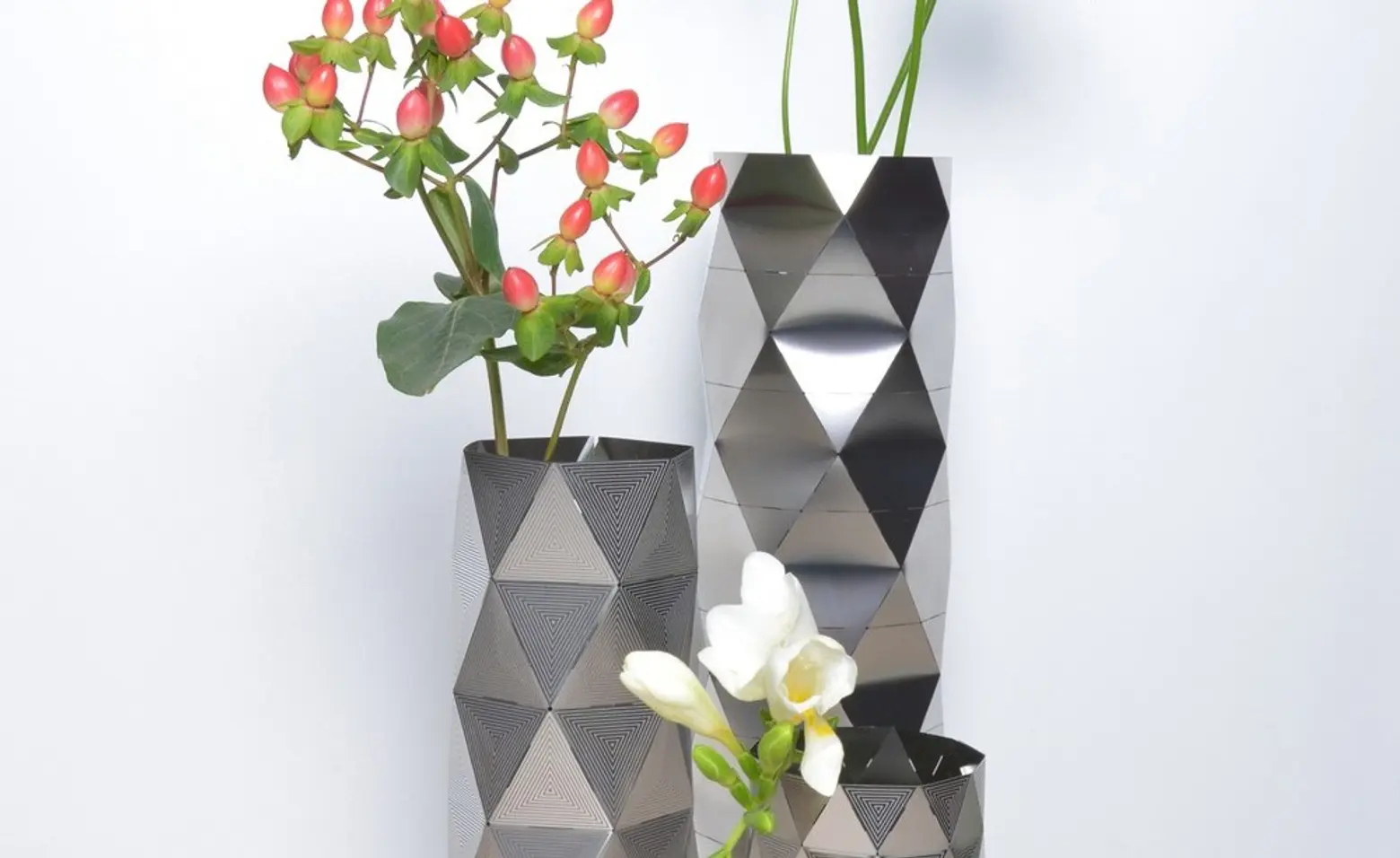 As architecture buffs, we can't help but love that the Convert Vase Collection was inspired by architectural geometry, but even putting that influence aside, Another Studio's design is simply stunning.
The trio of multi-faceted vases is made from a flat sheet of steel, folded and converted into shape by hand in the firm's London studio. The steel has a semi-matte finish and geometric patterns etched onto its surface, which creates an appealing aesthetic, a mix of hard and soft.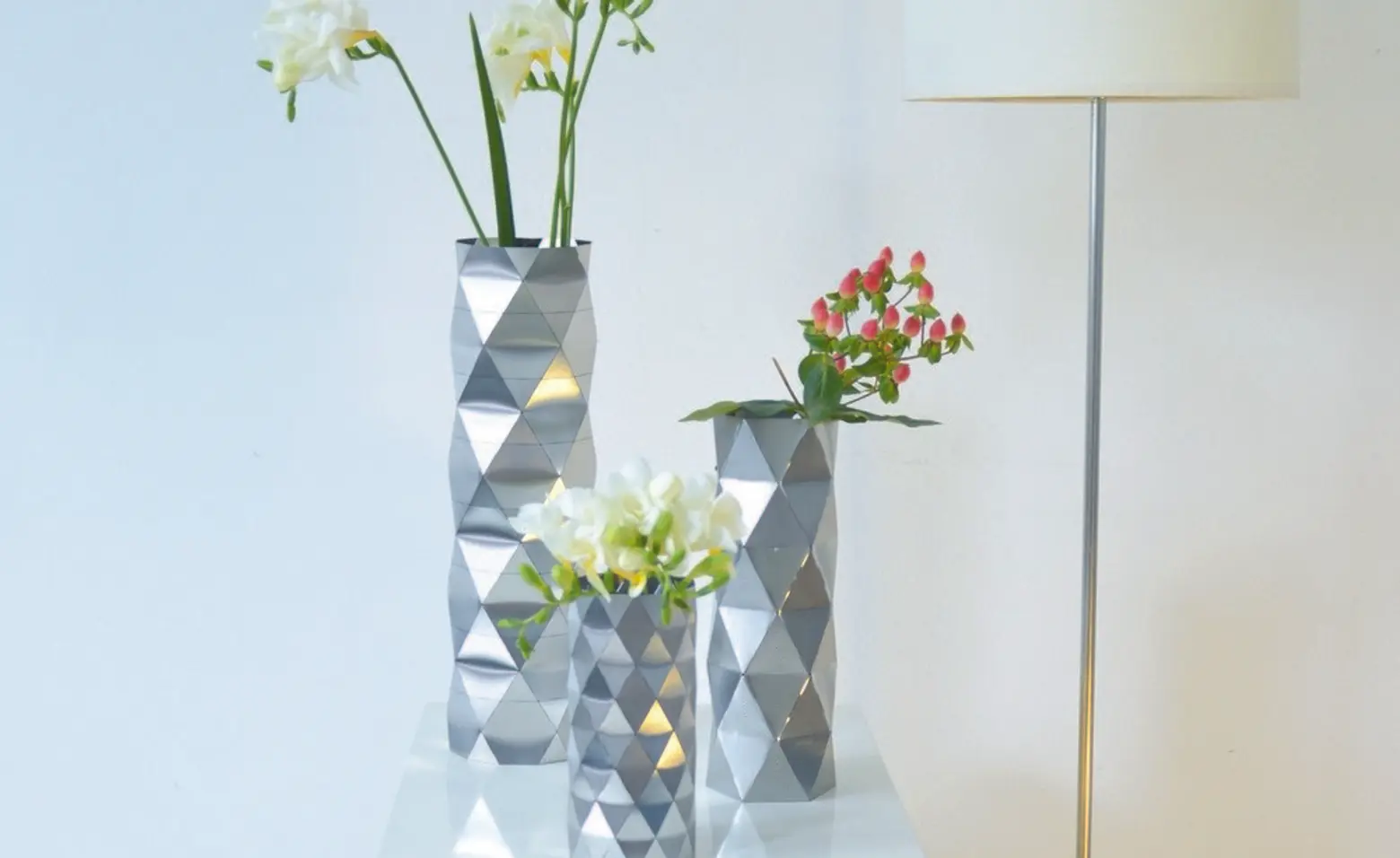 But back to that architectural influence—the collection was inspired by a wide range of London architecture including the brutalist National Theatre, the sleek, steel Bermondsey Square Bicycle Station, and the geometry of One Coleman Street.
The vases are crafted using a system of locking and folding, so that no adhesives or soldering are necessary on the steel. Within each vessel is a plastic container to hold water and flowers. And though the pieces are very sturdy, they're surprising lightweight. Like what you see? Check out more designs from Another Studio.
[Via Freshome]
Photos courtesy of Another Studio