Lincoln Center announces October 8 opening for David Geffen Hall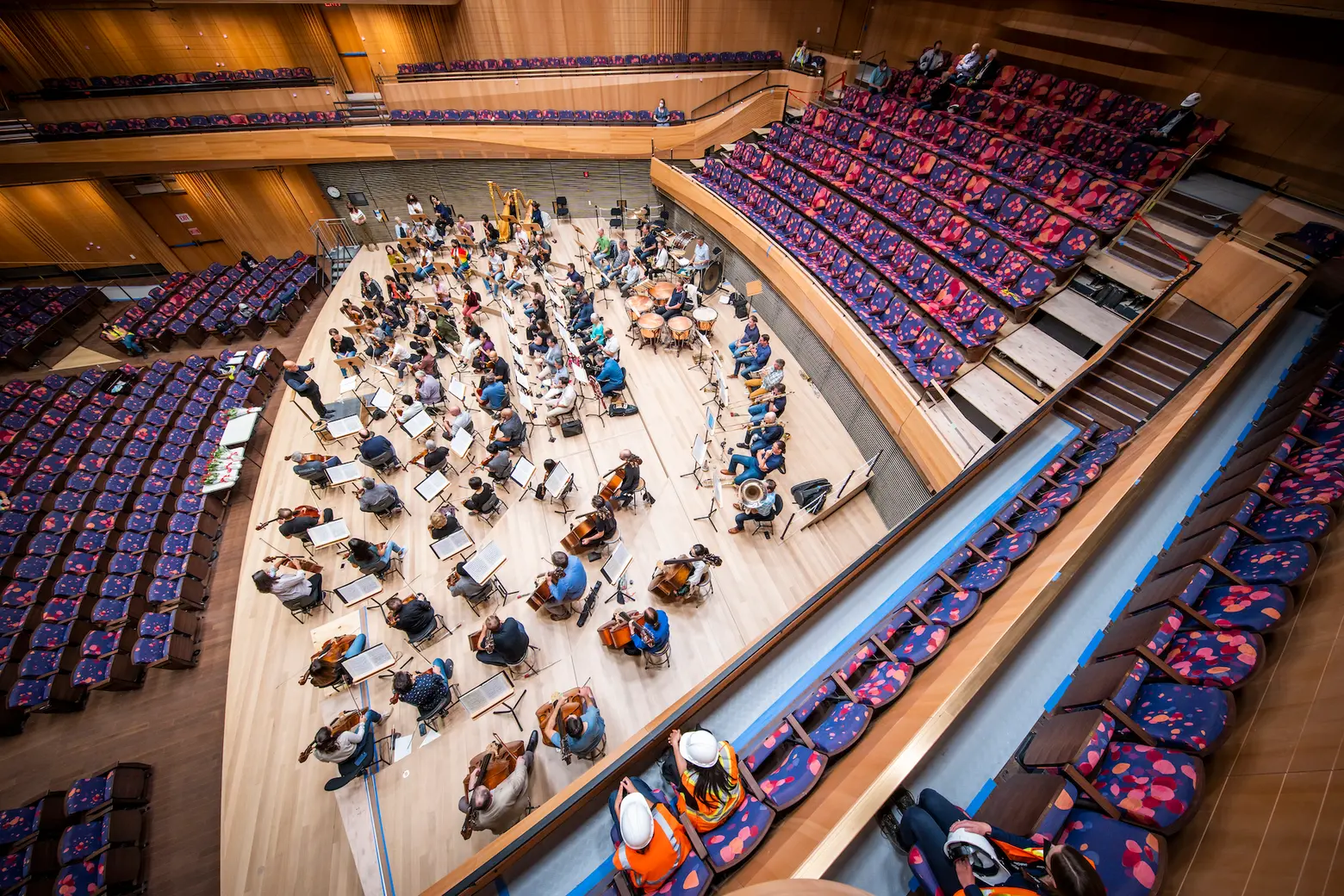 Photo courtesy of Chris Lee
David Geffen Hall, the new home of the New York Philharmonic, is set to open to the public on October 8. To celebrate the opening, the hall is hosting a series of events throughout October, beginning with the world premiere of San Juan Hill: A New York Story by composer Etienne Charles. After two celebratory galas, an open house weekend will take place on October 29 and 30, featuring hundreds of artists who will be "animating the hall with performances, participatory activities, and family events," according to a press release.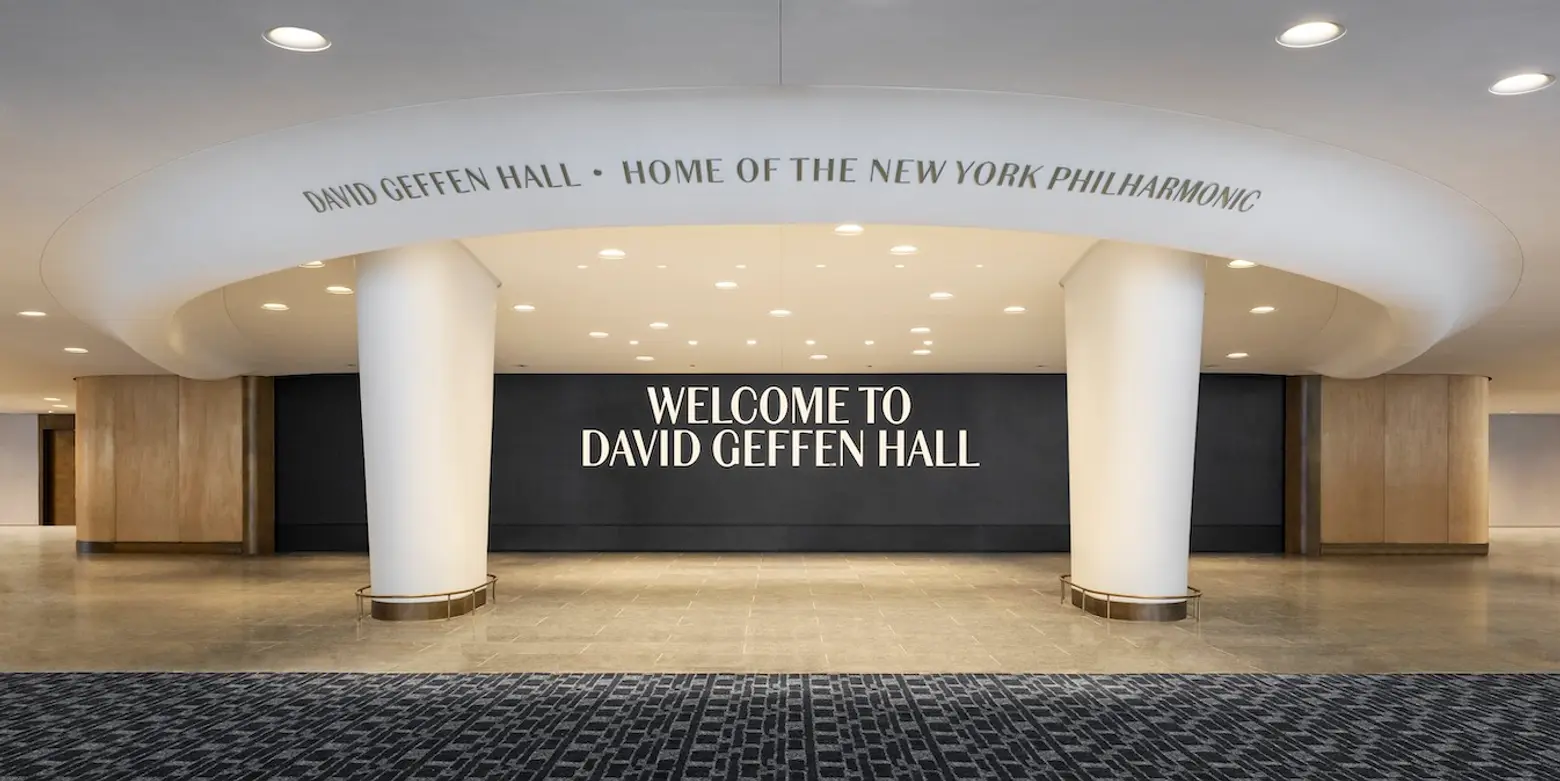 Photo courtesy of Michael Moran
In 2004, plans to rebuild the Philharmonic's hall were announced. After numerous construction delays and trouble with keeping an architect, entertainment mogul David Geffen donated $100 million to revitalize the project.
In March, it was announced that the hall had been completed two years ahead of schedule and on budget, despite logistical constraints created by the Covid-19 pandemic.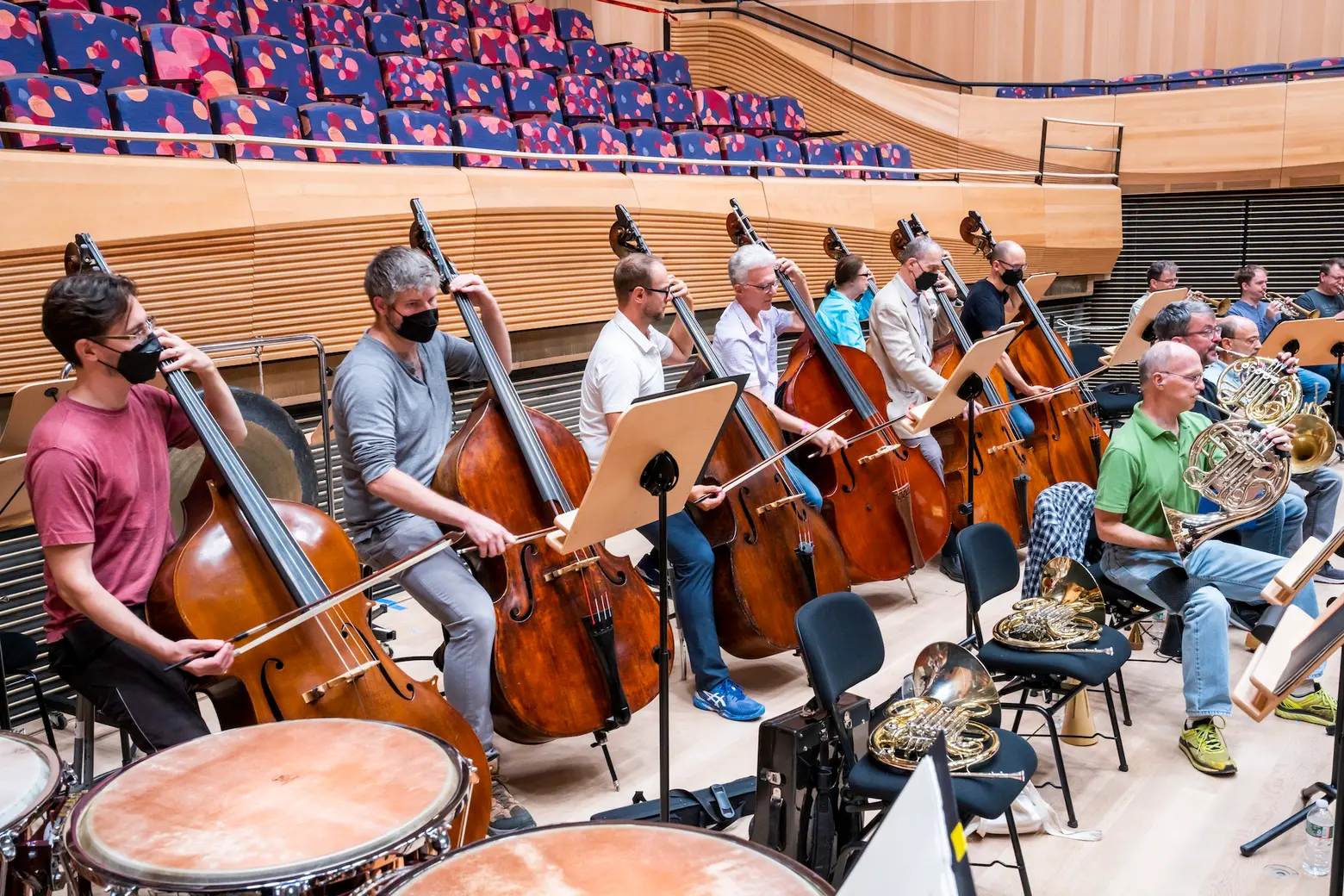 Photo courtesy of Chris Lee
Designed by Diamond Schmitt Architects and Tod Williams Billie Tsien Architects, the $550 million state-of-the-art concert hall seats approximately 500 guests and improves upon the sound quality and accessibility issues found in the previous hall.
The new hall "represents a statement of faith in New York and its artistic community," delivering 6,000 jobs for New Yorkers and supporting $600 million in ongoing economic development, according to a press release.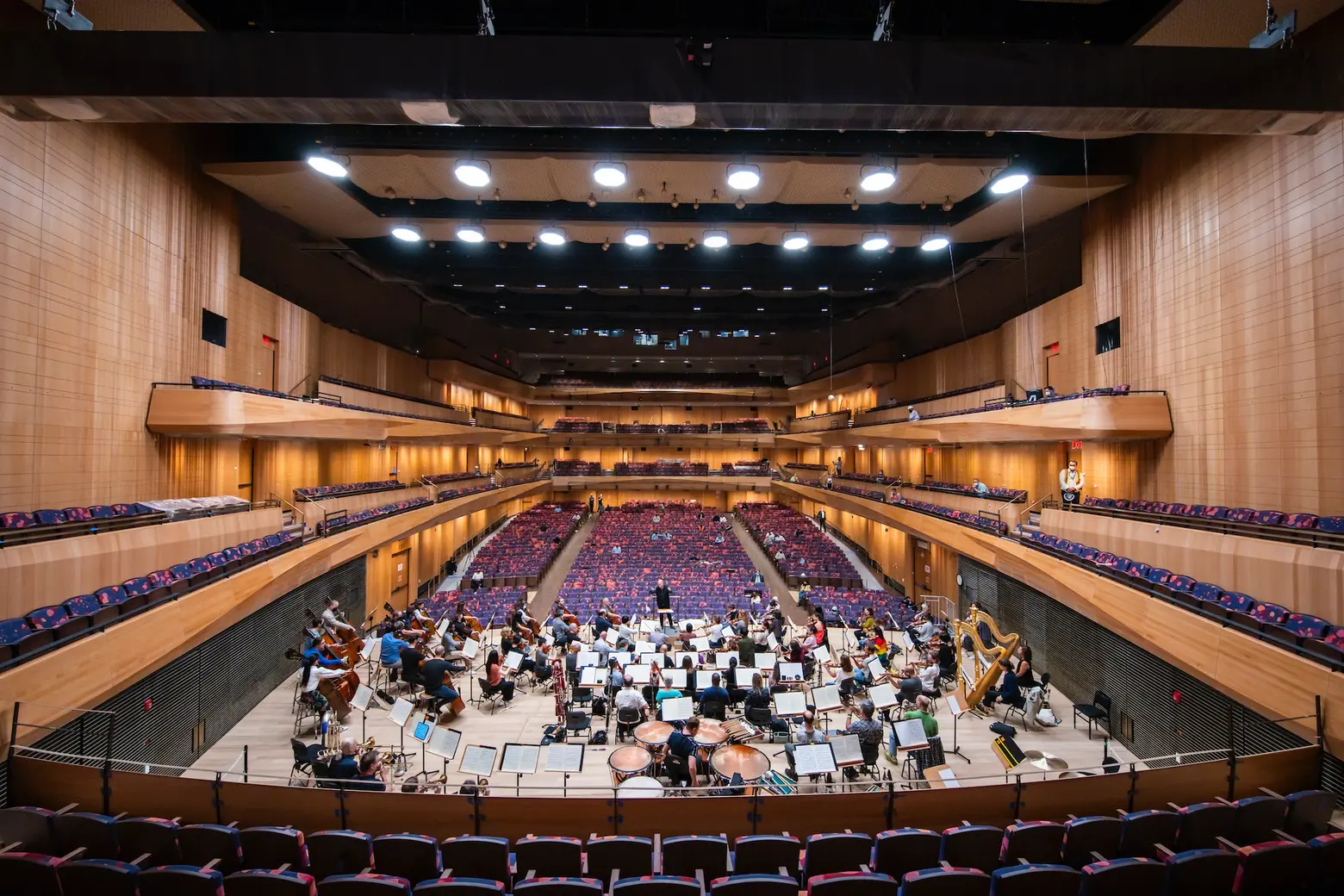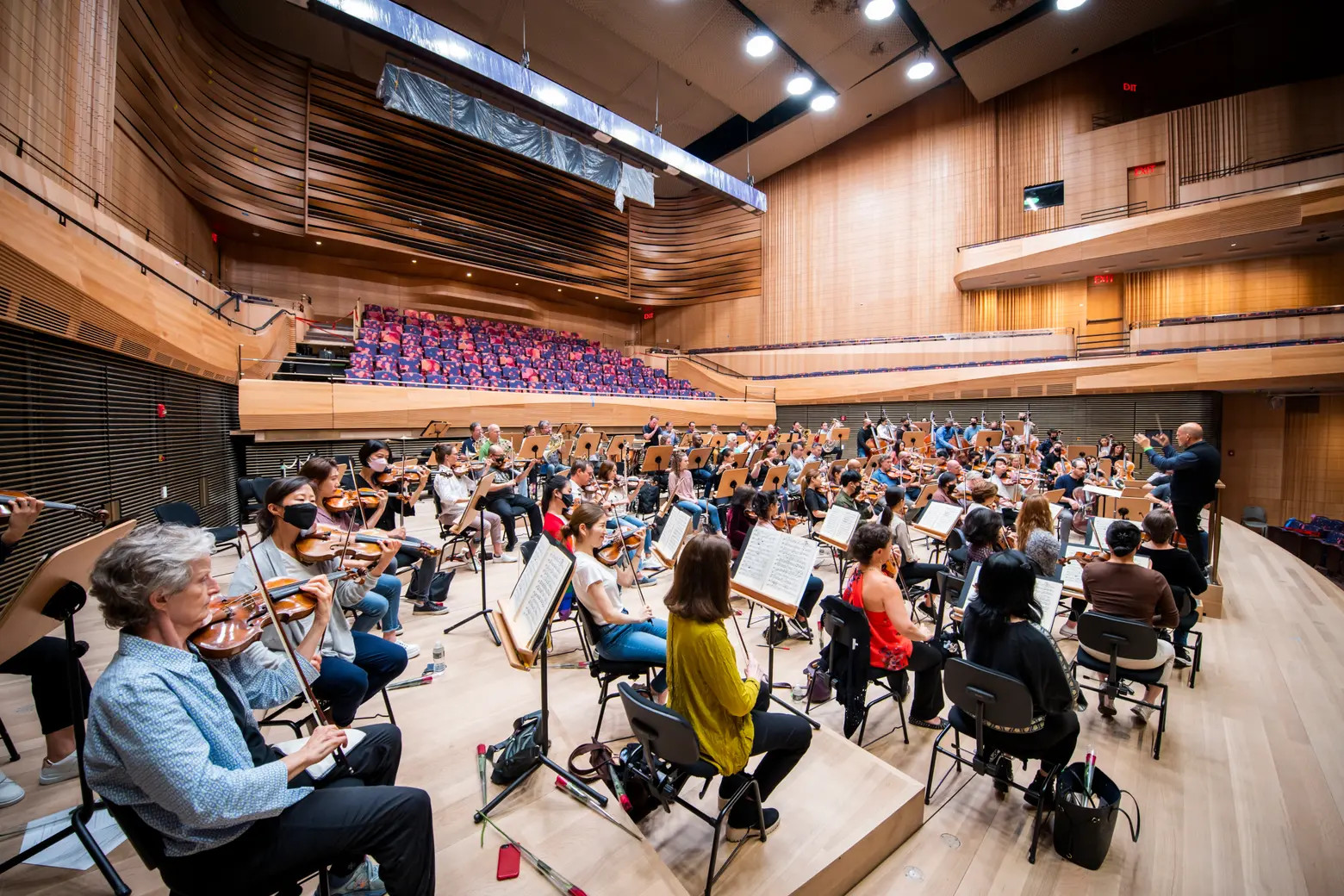 Photos courtesy of Chris Lee
"A huge community came together around the idea of a bright future at a dark time for our city. Now, we are able to celebrate an economic engine, a vibrant creative hub, and a cultural home for both the New York Philharmonic and all New Yorkers," Katherine Farley, chair of the board of directors at Lincoln Center, said.
"We are so grateful to the many people who helped bring us to this moment—chief among them David Geffen for his original generous and catalytic gift and Clara Wu Tsai for her gift that enabled the acceleration of the project by two years."
San Juan Hill: A New York Story was commissioned by the Lincoln Center for the Performing Arts for the New York Philharmonic. It will be performed by Etienne Charles and Creole Soul accompanied by the orchestra and conducted by music director Jaap van Zweden.
Choose-what-you-pay tickets for San Juan Hill: A New York Story are now on sale. There will be a limited number of free tickets available on October 8 at the hall's welcome center at 10 a.m.
RELATED: