William Pedersen of KPF Strives to Design the Perfect Chair with Loop de Loop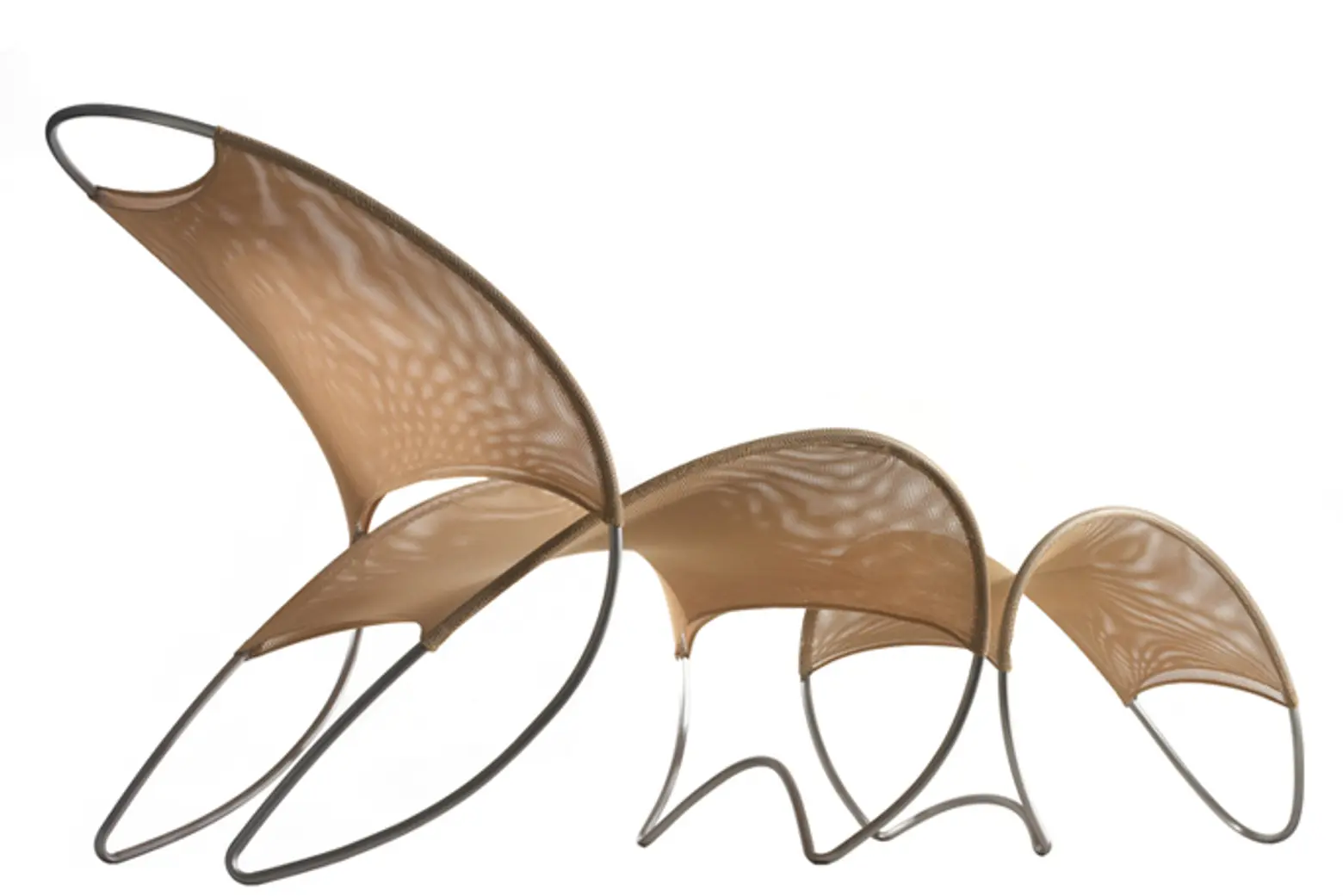 If the name William Pedersen sounds familiar, it should. The 76-year-old architect is a founder and partner of Kohn Pedersen Fox (KPF), the powerhouse architecture firm behind massive building projects like One Vanderbilt and the cluster of 16 skyscrapers coming to the Hudson Yards. Though Pedersen has made a name for himself changing international skylines with his monumental structures, to our surprise, he also dabbles in industrial design.
This year, Pedersen staffed his own booth at the International Contemporary Furniture Fair and presented, for the first time, his new furniture collection called Loop de Loop. The series features a set of incredible chairs made with dramatically curved carbon-steel forms that resemble the forward movement of a body in motion.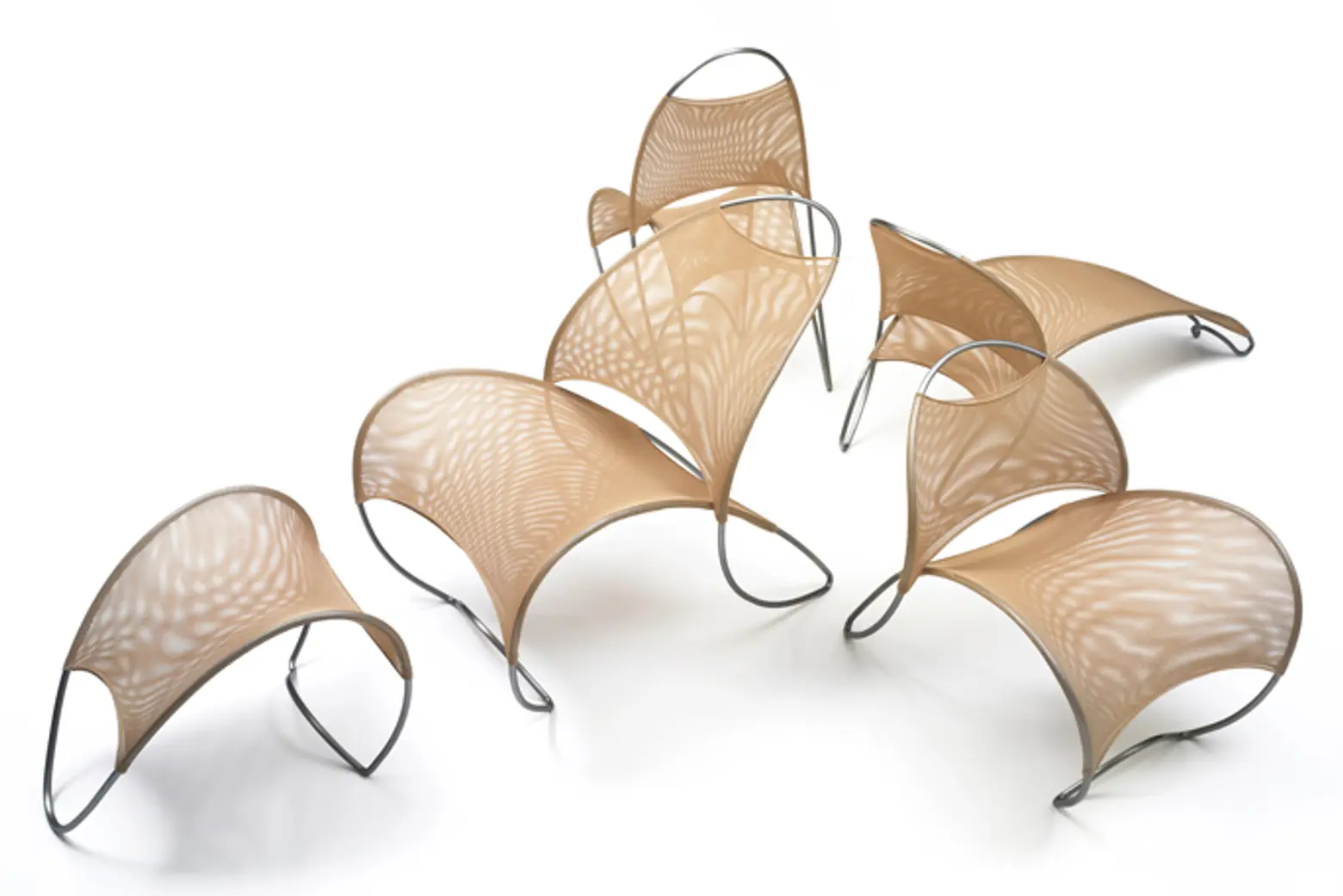 Included in the collection is a side chair, dining chair, chaise, lounge chair with ottoman, and there are promises of a rocker in the future. In a recent interview with the New York Times entitled "Because Buildings Need Seats," Pedersen explained why he started designing furniture and what inspired his Loop de Loop line.
"With so many dimensional and constructional requirements, it's one of the most difficult design challenges an architect can face," said Pedersen. From his point of view, the time required to investigate the full potential of a chair is almost equal to what it would be for a large building. In his previous experience designing chairs, the focus was on architecture and not sitting. Pedersen wanted to do something more true to form, so he decided to focus on what he describes as "a Platonic idealization of 'chairness'".
Pedersen's inspiration for the chairs' curvilinear shape came from bending wire, an exercise first prompted when the visionary found a steel rod in a field and brought it into the studio. He found over and over he was making wire loops which eventually began to resemble a chair. He said, "It wasn't an abstract exercise. It came about because I was working with my hands. It was a chance discovery."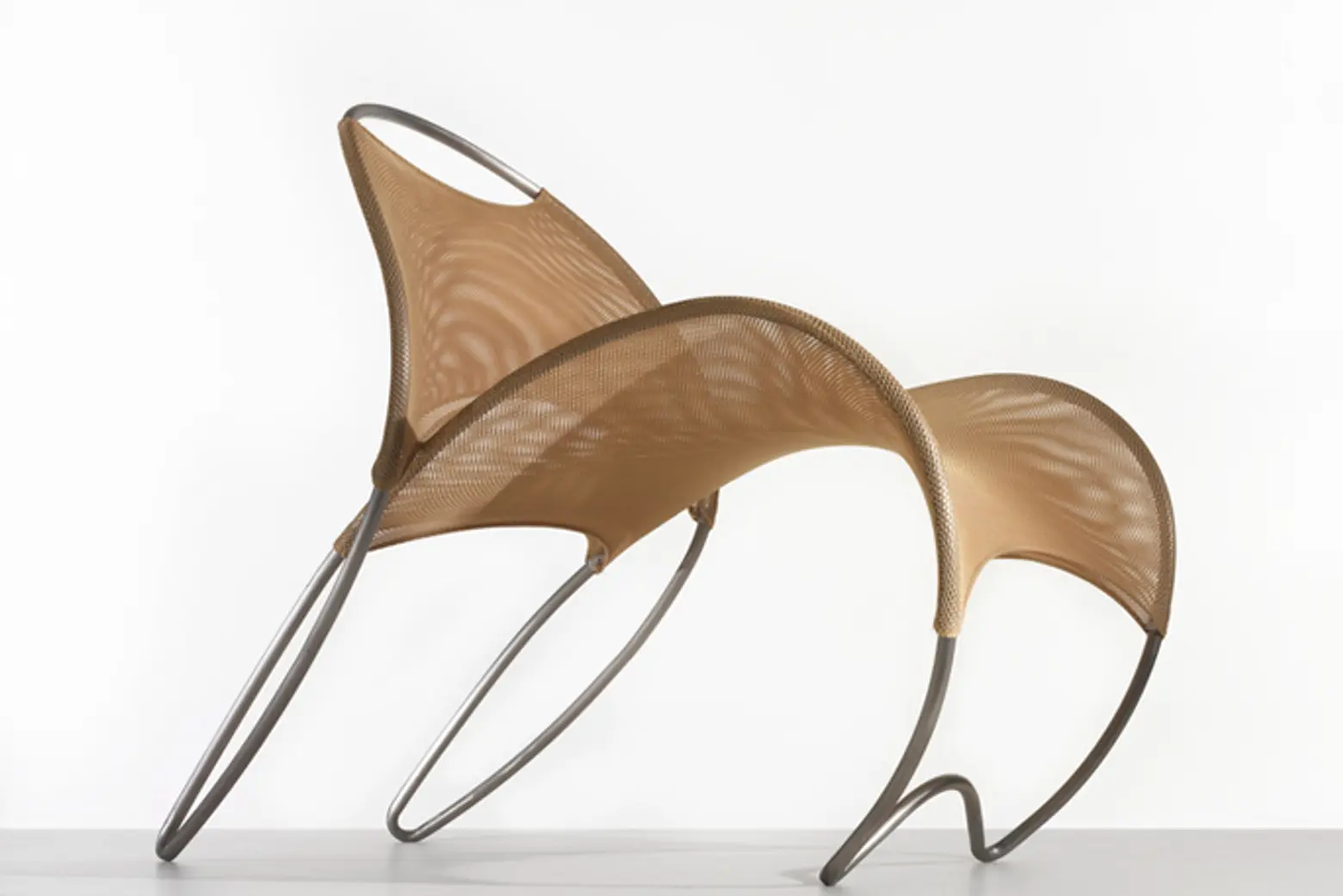 In the interview, Pedersen was also asked how the chairs' "athletic attitude" came about, and in response he explained how he himself is an athlete and how "his feeling for form has always been influenced by the body overcoming the pull of gravity". He noted Brancusi's bird as an example of form and design representing a body in motion, and the balanced tension created when an archer is just about to release an arrow. He framed his thinking around chairs with this same regard to forward movement in space.

Prototypes for the chairs were hand-crafted by a man who designs and builds motorcycles as a hobby. The designs were then digitized for CNC technology capable of bending the 5/8-inch high-strength carbon-steel rods into the loops used to make the chair's frame. The seat and backrest are made from a knitted polyester mesh.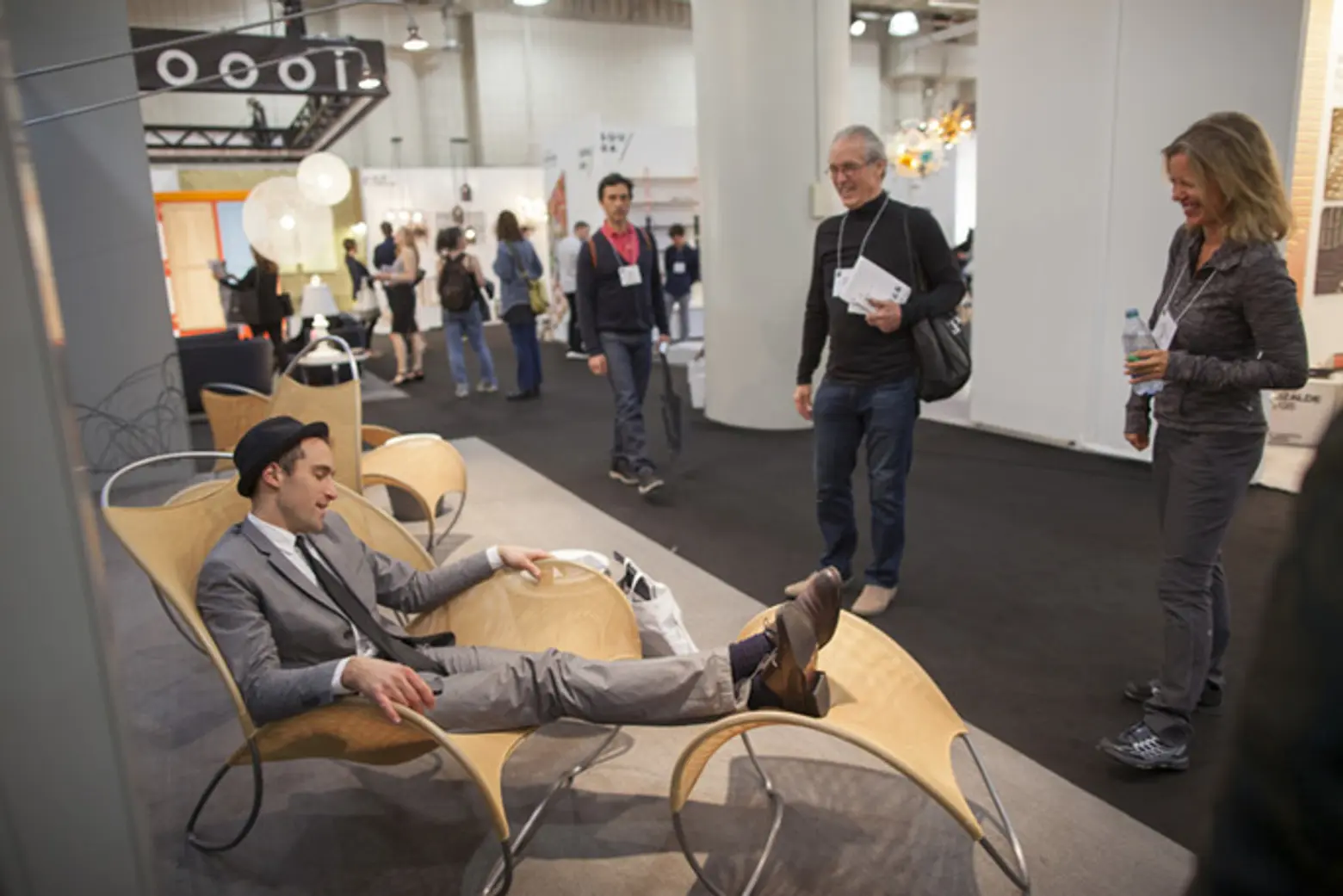 In May of this year, Pedersen spent four days exhibiting the chairs at ICFF and used that time as an opportunity to gather feedback from the hundreds of people testing out his prototype. Pederson says that he will take what he learned to further refine his design before pushing them into production and sales. He is currently working on the next round of prototypes and expects they will be available in the fall of 2014. He is unable to specify the exact price of the chairs but has promised, "They will be both comfortable and affordable."
Images courtesy of William Pedersen