Kangaroo Clock by David Raffoul Doubles as a Storage Pouch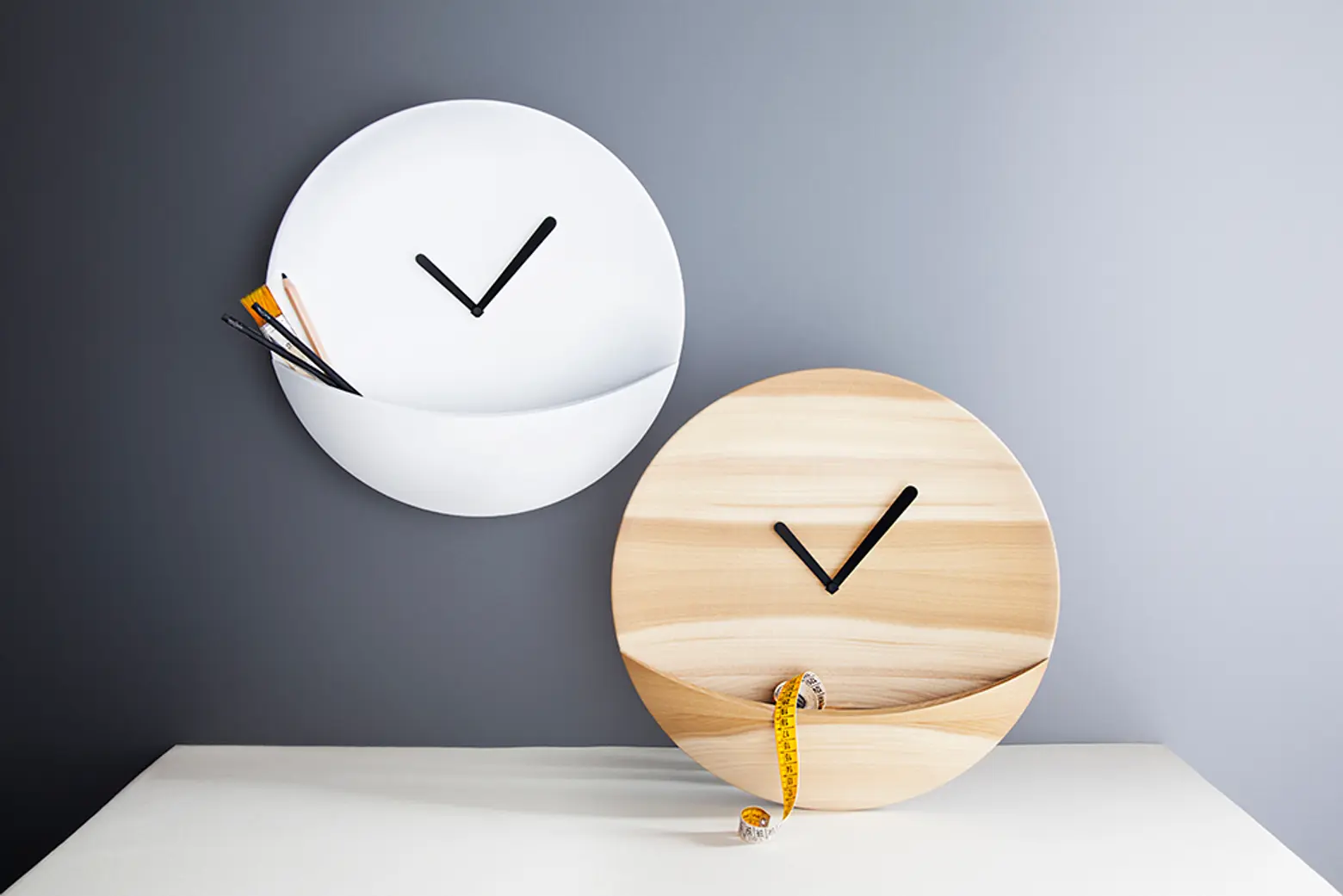 Say goodbye to that ugly key holder and boring mail basket. The aptly-named Kangaroo clock by David Raffoul conveniently doubles as a storage pouch that can function as the perfect entryway catchall, while letting you know if you're running late. The clock would also look nice with dried flowers or sparkly jewelry peeking out of its pouch. Really, the possibilities are endless!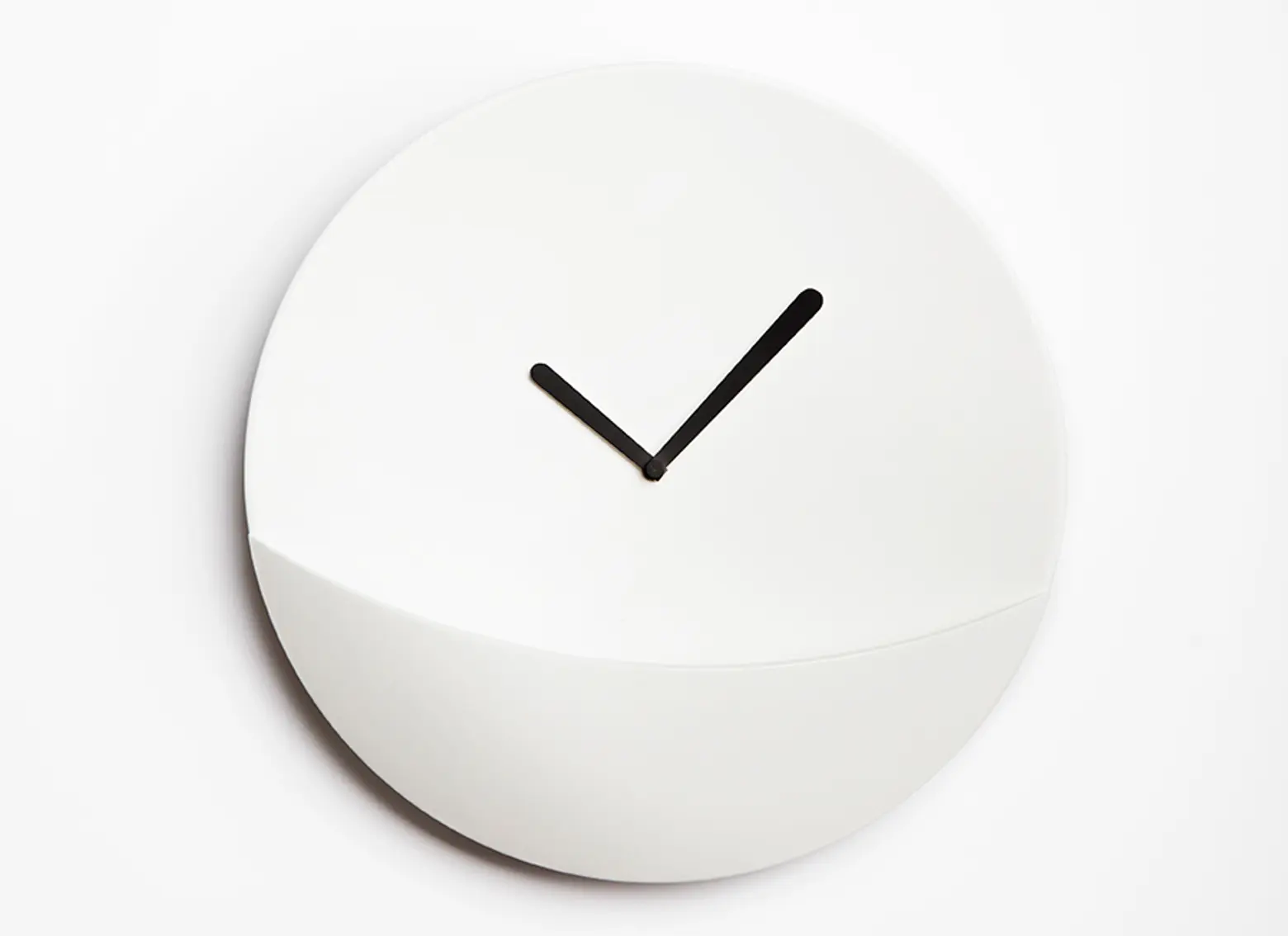 David Raffoul designed Kangaroo for Fabrica, a communications research center, as a three-dimensional representation of the animal's pouch with an organic approach. Raffoul is a co-founder of david/nicolas, a Beirut-based design studio. He and partner Nicolas Moussallem work around the central idea of creating timeless pieces. Their work is often defined as retro-futuristic because of how they mix together different design periods.
We gave you our ideas for Kangaroo; how would you use the clock?
Explore more of David Raffoul's work here.
[Via Contemporist]
Photos courtesy of Marco Zanin