From NYC's first gated community to Woody Guthrie: A history of Sea Gate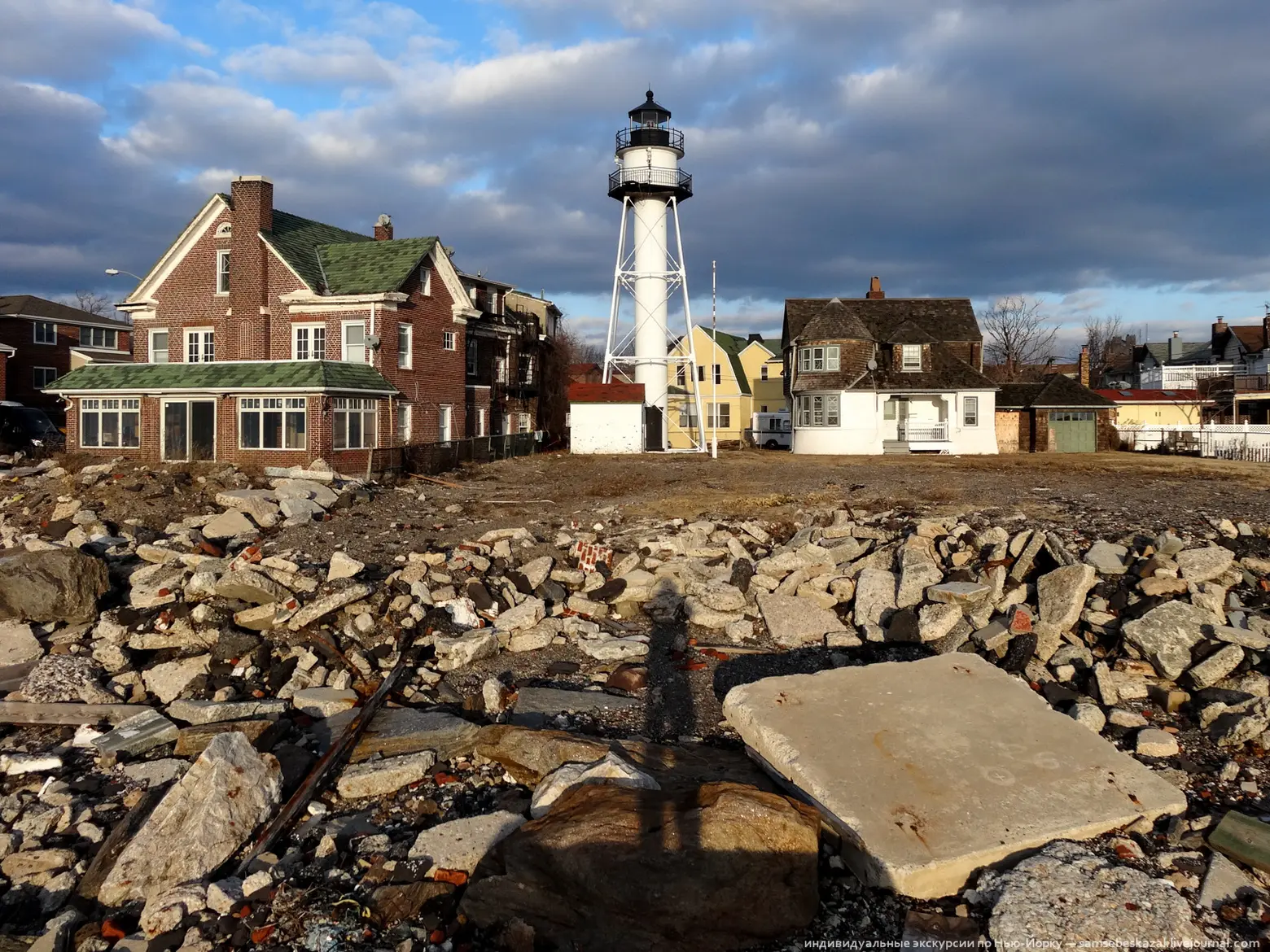 What do Woody Guthrie, Isaac Bashevis Singer, and Frank Schubert (the nation's last civilian lighthouse keeper) have in common? They all lived in Sea Gate, a private community at the westernmost tip of Coney Island. Sea Gate began as a 19th-century playground for the rich, turned into a hotbed of Yiddish literature and Socialist labor activism in the 1930s, and sported at least one commune in the early '70s. Today, Sea Gate is home to about 8,000 residents who enjoy private beaches and expansive views of the Verrazano Bridge. If you want to "get in the Gate," as the locals say, but aren't ready to relocate west of the Wonder Wheel, you can snag a summer membership at the Brooklyn Beach Club, where even non-residents can while away the hours under a cabana. Or, you can read on for the history of a Coney Island beach town you've probably never visited.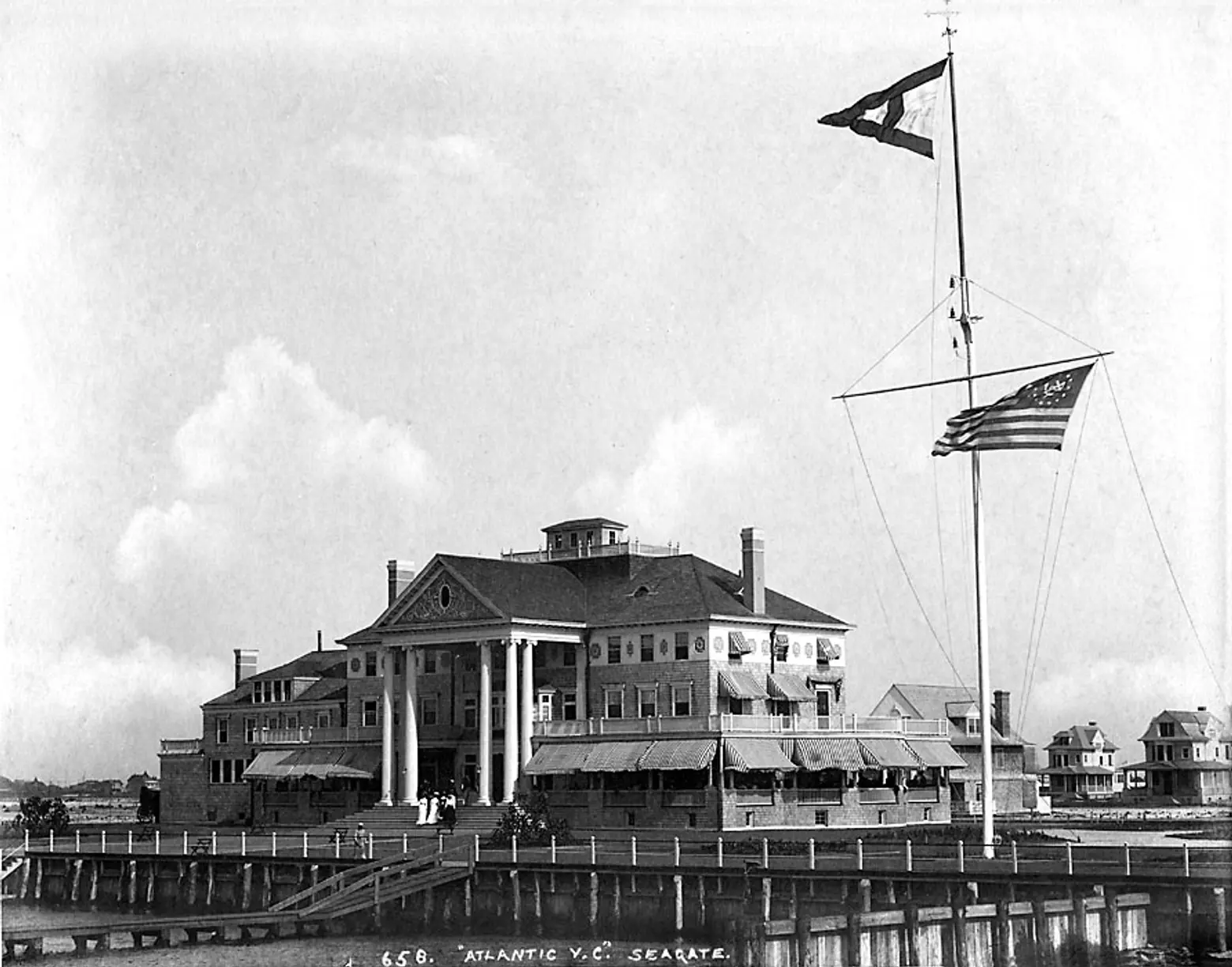 The Atlantic Yacht Club, the 1890s via Wikimedia Commons
This story begins with a lighthouse built in 1890 on the bluffs at the edge of Coney Island at what was then called Norton's Point. Two years later, developer Alrick Man turned the area into a seaside retreat for the likes of the Morgans, the Dodges, and the Vanderbilts. The swells by the sea enjoyed the Atlantic Yacht Club, which was built in 1898 and counted JP Morgan and Harry Payne Whitney as members. (Kaiser Wilhelm II had his honorary membership revoked when the United States entered WWI.)
In 1899, this already-exclusive community made things official. A group of homeowners in the neighborhood purchased the land from Norton's Point Land Company and created the Sea Gate Association. The Association, which still runs Sea Gate, made the community's name a reality by erecting a genuine gate and creating the first gated community in New York City.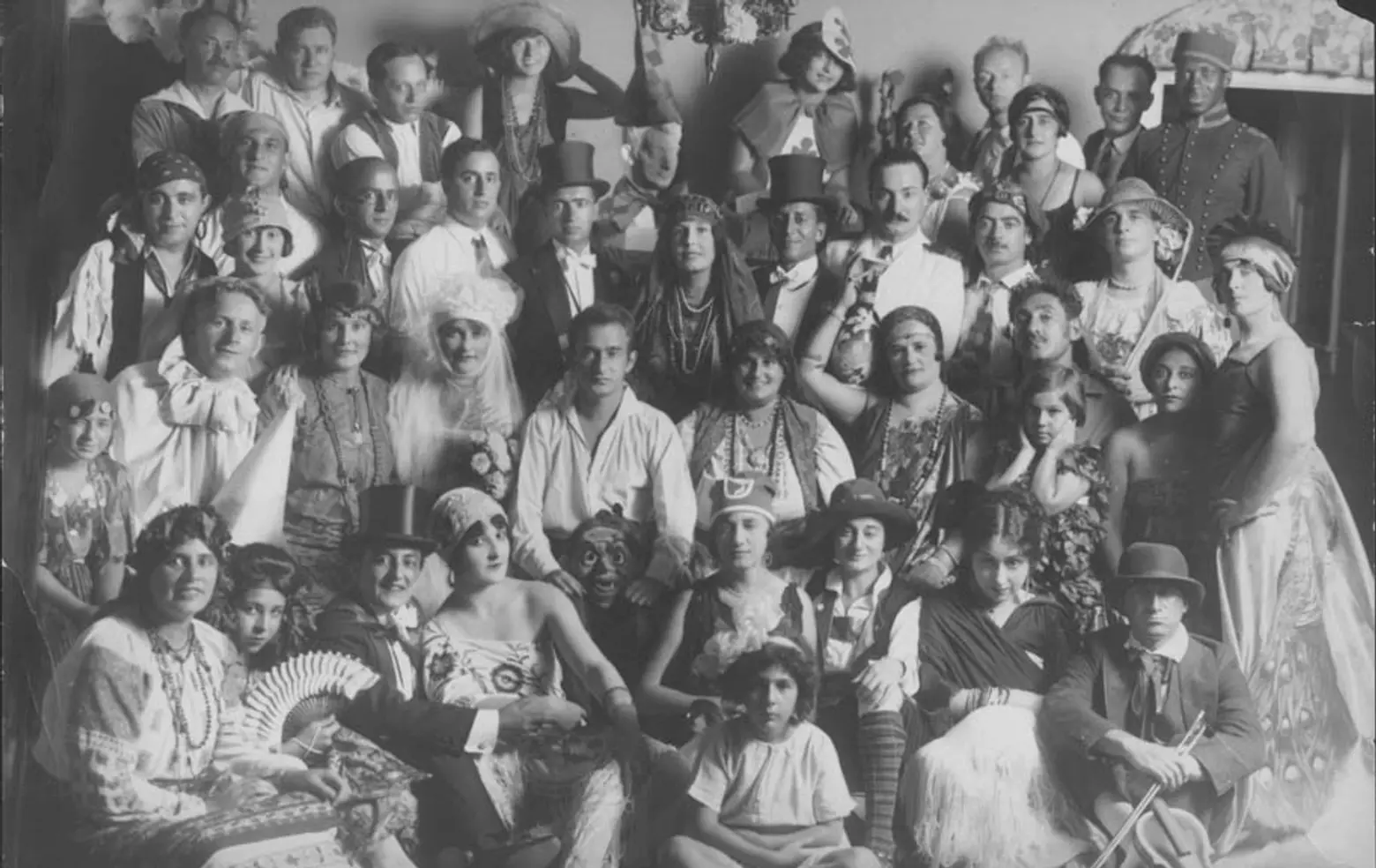 "Purim Party at Ludwig Satz's House in Sea Gate, Brooklyn, ca. 1925." Satz was considered the finest Yiddish Theater actor of his generation. This star-studded gathering of fellow actors at his Sea Gate home includes Celia Adler, known as "The First Lady of Yiddish Theater," who's sister was the famed acting coach Stella Adler. Via Wikimedia Commons
In 1933, the Yacht Club burned down, and its members skipped town for greener pastures. By 1935, when Isaac Bashevis Singer arrived from Poland and rented a room in Sea Gate for $4 a week, he found a community that "breathed literature and revolution." Singer's Sea Gate was populated mostly by "ex-millionaires" and Jewish Socialist intellectuals who bathed in a "literary sea," where writers stood knee-deep in the surf reading galleys, and Communist/Anti-Communist partisans did not greet one another at the beach.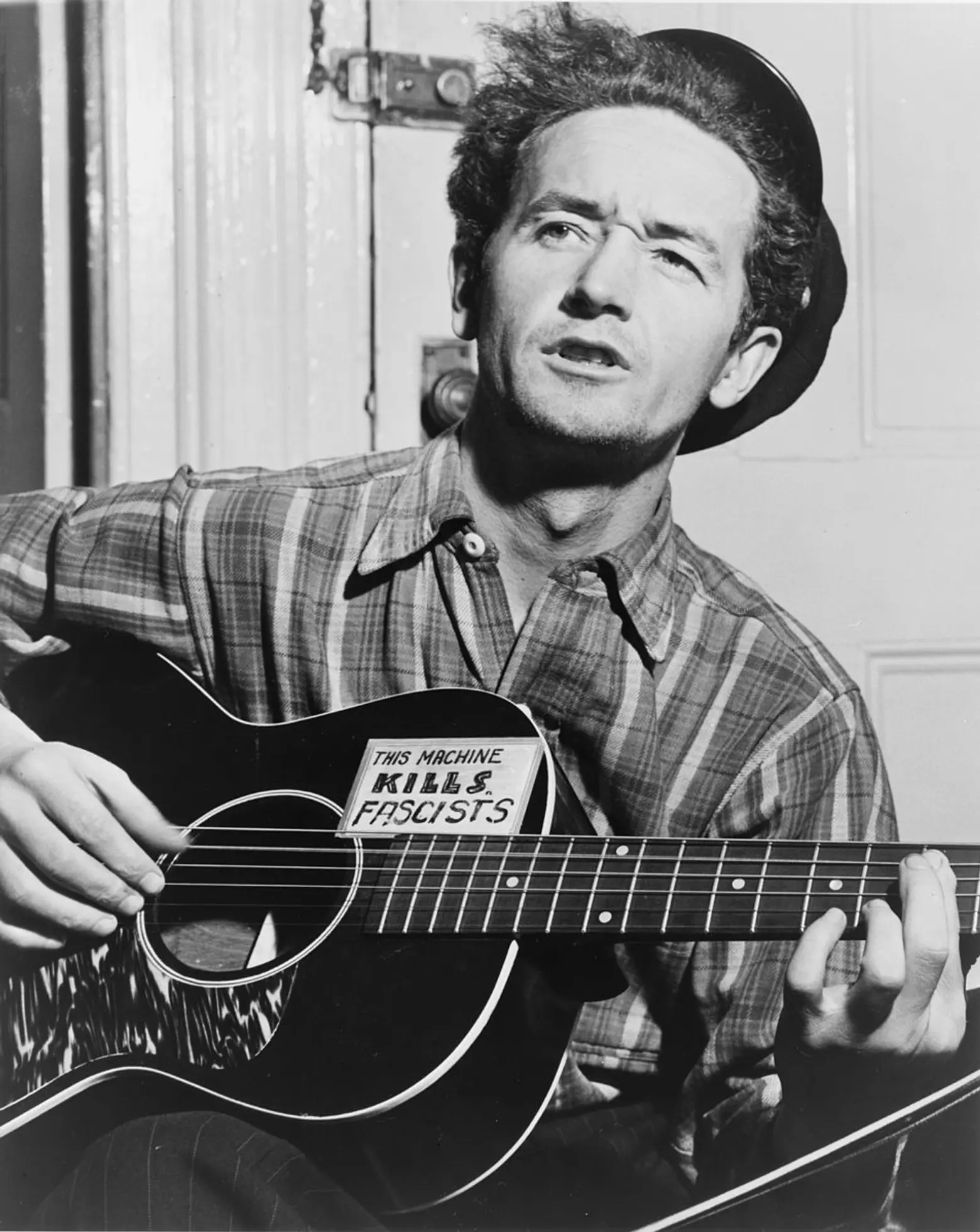 Mermaid Avenue Man. This Beach was made for you and me. Woody Guthrie, ca. 1943 via Wikimedia Commons
Interestingly enough, that Yiddish intellectual radicalism drew Woody Guthrie to the southernmost reaches of Brooklyn. Guthrie moved to New York in 1940. He met Marjorie Greenblatt Mazia, a Martha Graham dancer, in 1942. Mazia's mother, the Yiddish poet Aliza Greenblatt, lived in Sea Gate. Woody and Marjorie, at home amongst the union-organizing, anti-fascist vibes of 1940s Sea Gate, briefly moved in across the street. In 1943, they relocated outside of Sea Gate to 3520 Mermaid Avenue, where they lived for seven years and raised their children.
It was in Coney Island that Guthrie's output peaked. After daily walks to Nathan's for his morning hot dog, root beer, and beloved "hot patooties," he wrote more than 150 songs, incorporating such odes to 1940s Coney Island as "Blintzes and cheeses/Knishes and spam/Go Coney Island/Roll on the sand." And roll on the sand he did. When Woody Guthrie died in 1967, his ashes were scattered at Coney Island, his favorite place.
In 2019, Guthrie's stretch of Mermaid Avenue was named in his honor. Mermaid and West 35th Street is now Woody Guthrie Way.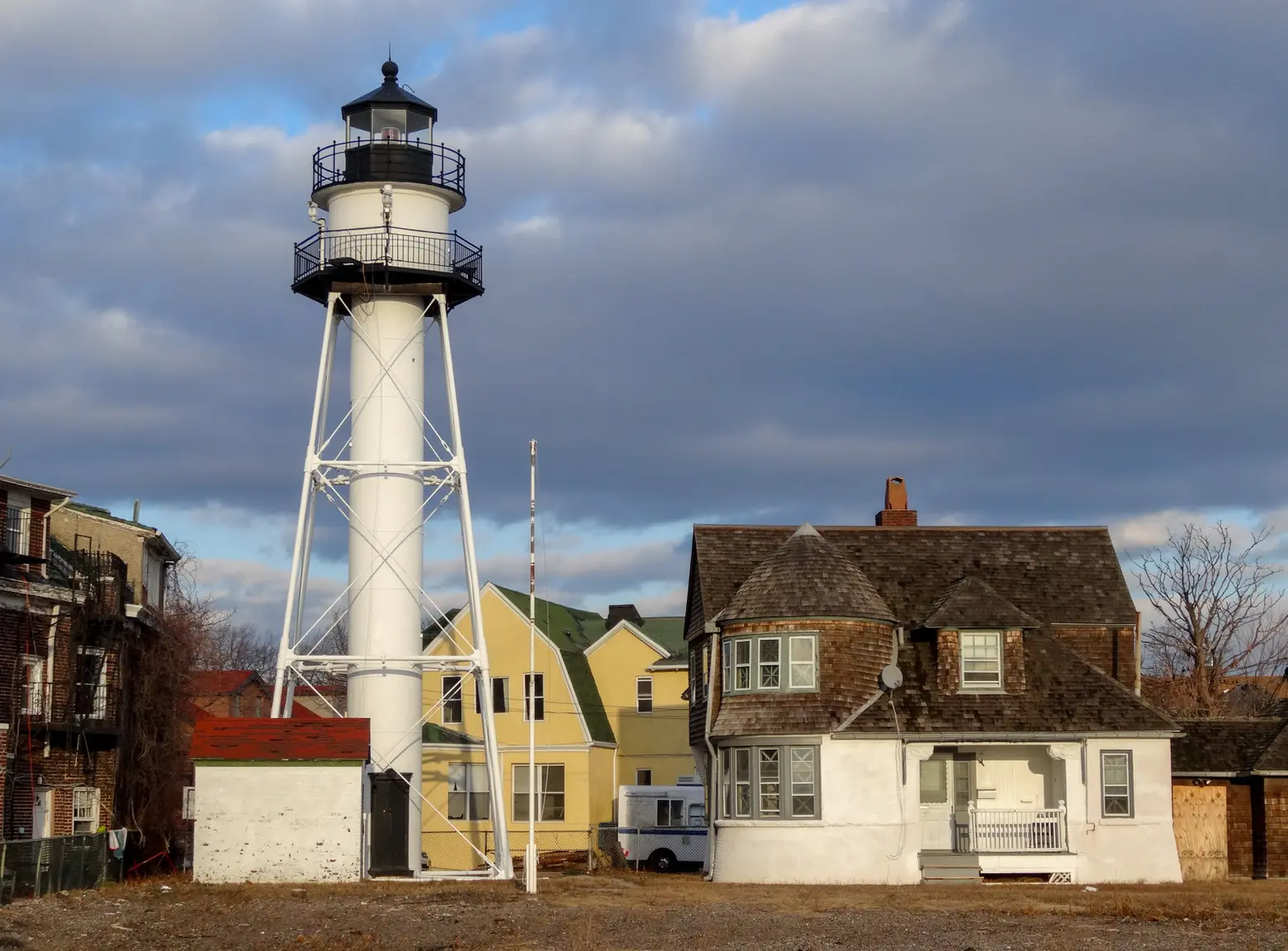 The Coney Island Lighthouse, via Flickr cc
Another Sea Gate resident who lived by and loved the sea was Frank Schubert, who arrived in 1960 to tend the lighthouse. Schubert had joined the Coast Guard Lighthouse Service in 1939 and never retired. When he died at his post at the Coney Island Light in 2002, he was the nation's last civilian lighthouse keeper. The lighthouses of New York owed much to Schubert, who tended the Orchard Light on Staten Island, where he was born and raised, spent 16 years at Governor's Island, and finally 43 years at the light keeper's cottage in Sea Gate, where he lived with his wife and children. Those children were married on the Lighthouse Lawn, and the family spent decades watching over the shores of Coney Island. Schubert's grandson, Scott, now maintains a website all about the Coney Island lighthouse.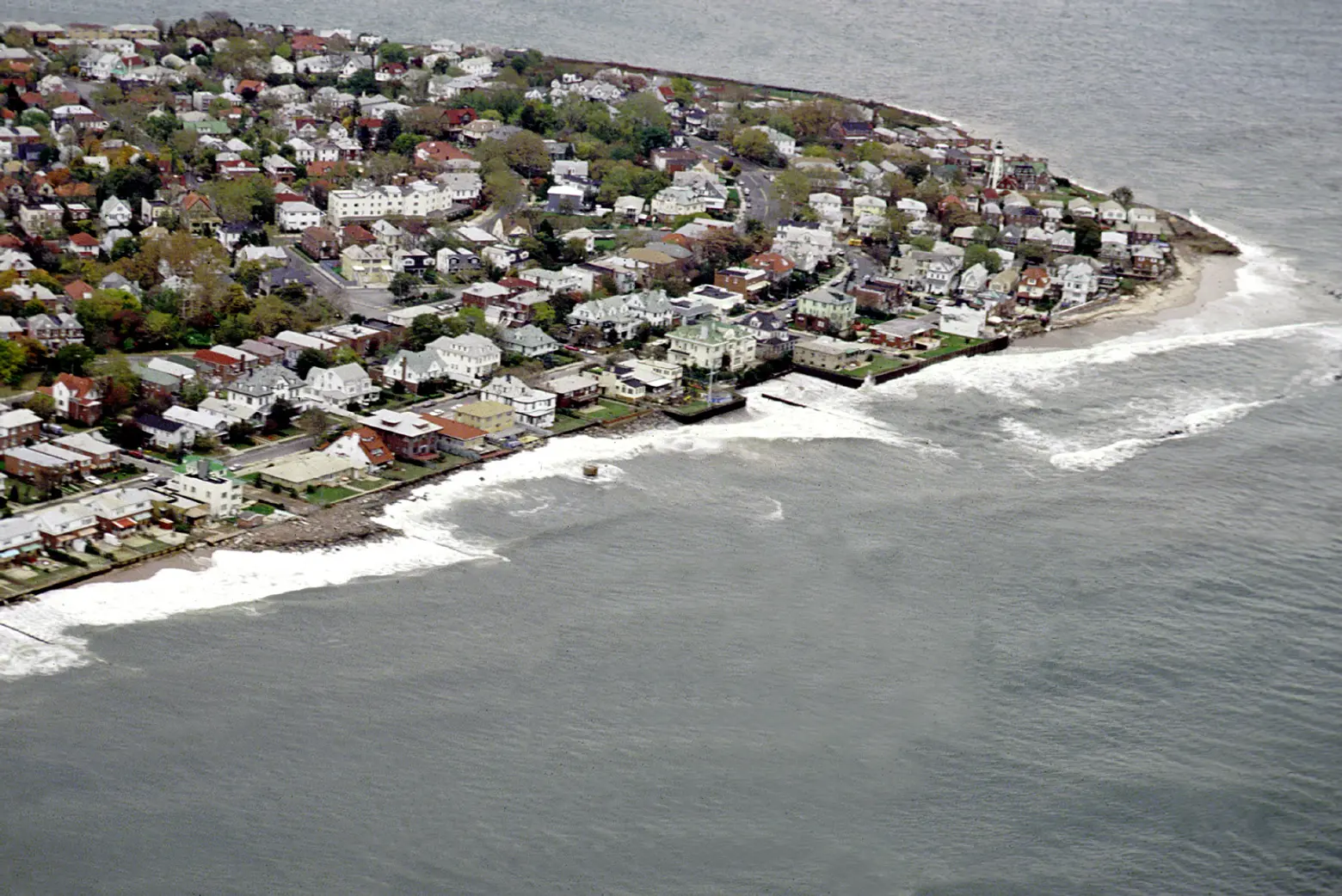 Aerial view of Sea Gate, ca. 1992, via Wikimedia Commons 
Such a sustained connection to the neighborhood is not unusual in Sea Gate. Many families stay for generations. That may be because all homeowners are literally invested in the neighborhood. Each year, homeowners must pay dues to the Sea Gate Association to cover security, street maintenance, and park upkeep.
Sea Gate might be a gated community, somewhat secluded from the rest of the city, but it is not gated from the sea itself. Like many of New York's waterfront areas, Sea Gate was hit hard during Hurricane Sandy, when Coney Island Creek and the Atlantic Ocean both flowed through the streets. Today, Sea Gate is still in the process of rebuilding.
While the water may be unpredictable in this age of rising sea levels, Sea Gate residents can still see the sun as Singer saw it, rising and setting over the neighborhood "with panoramic splendor."
Editor's note: The original version of this story was published on July 31, 2019, and has since been updated.
RELATED:
+++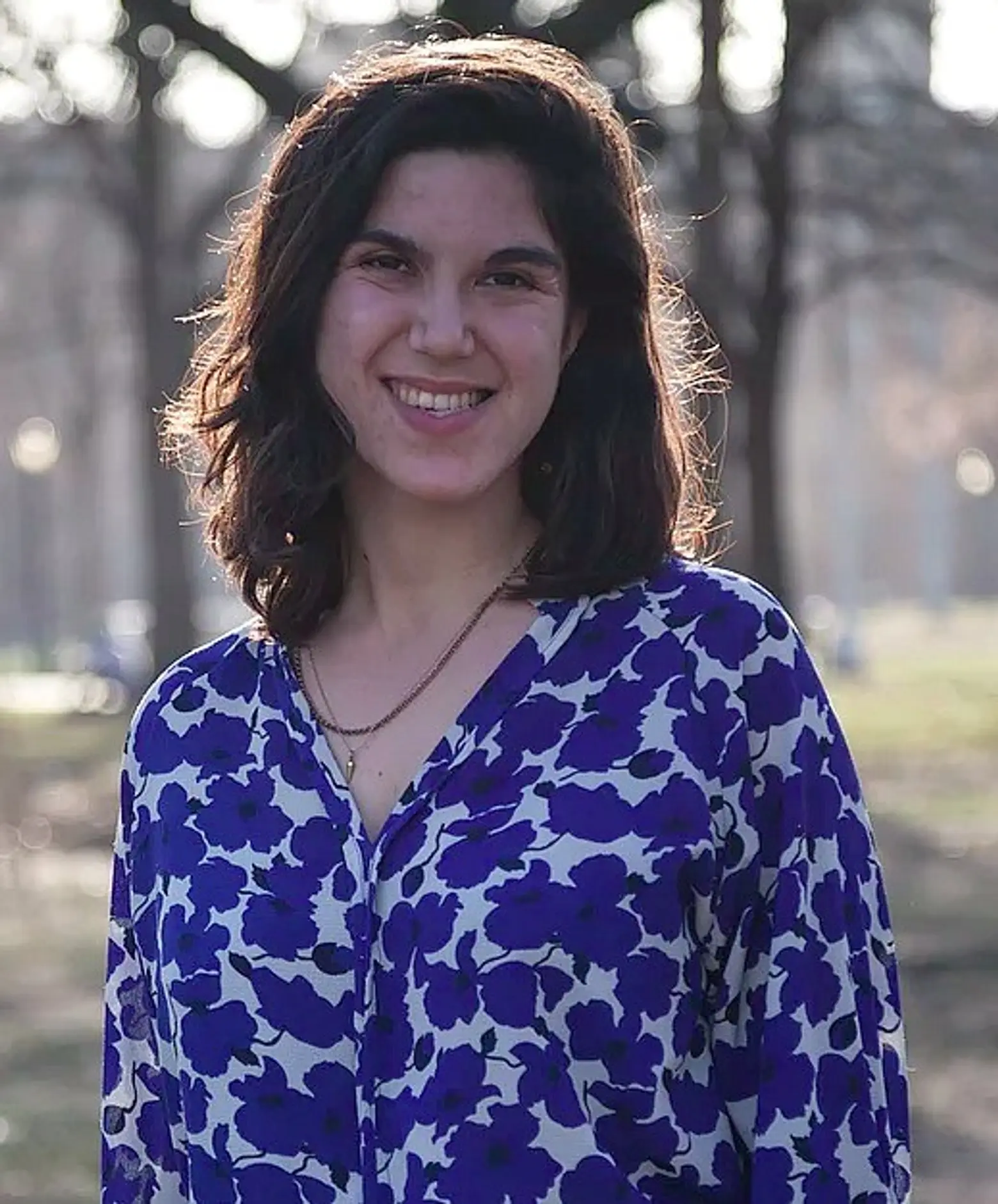 Lucie Levine is the founder of Archive on Parade, a local tour and event company that aims to take New York's fascinating history out of the archives and into the streets. She's a Native New Yorker, and licensed New York City tour guide, with a passion for the city's social, political and cultural history. She has collaborated with local partners including the New York Public Library, The 92nd Street Y, The Brooklyn Brainery, The Society for the Advancement of Social Studies and Nerd Nite to offer exciting tours, lectures and community events all over town. Follow her on Twitter and Instagram.