Fashion Meets Utility Inside Lela Rose's Tribeca Loft Designed by WORKac (Catwalk Included)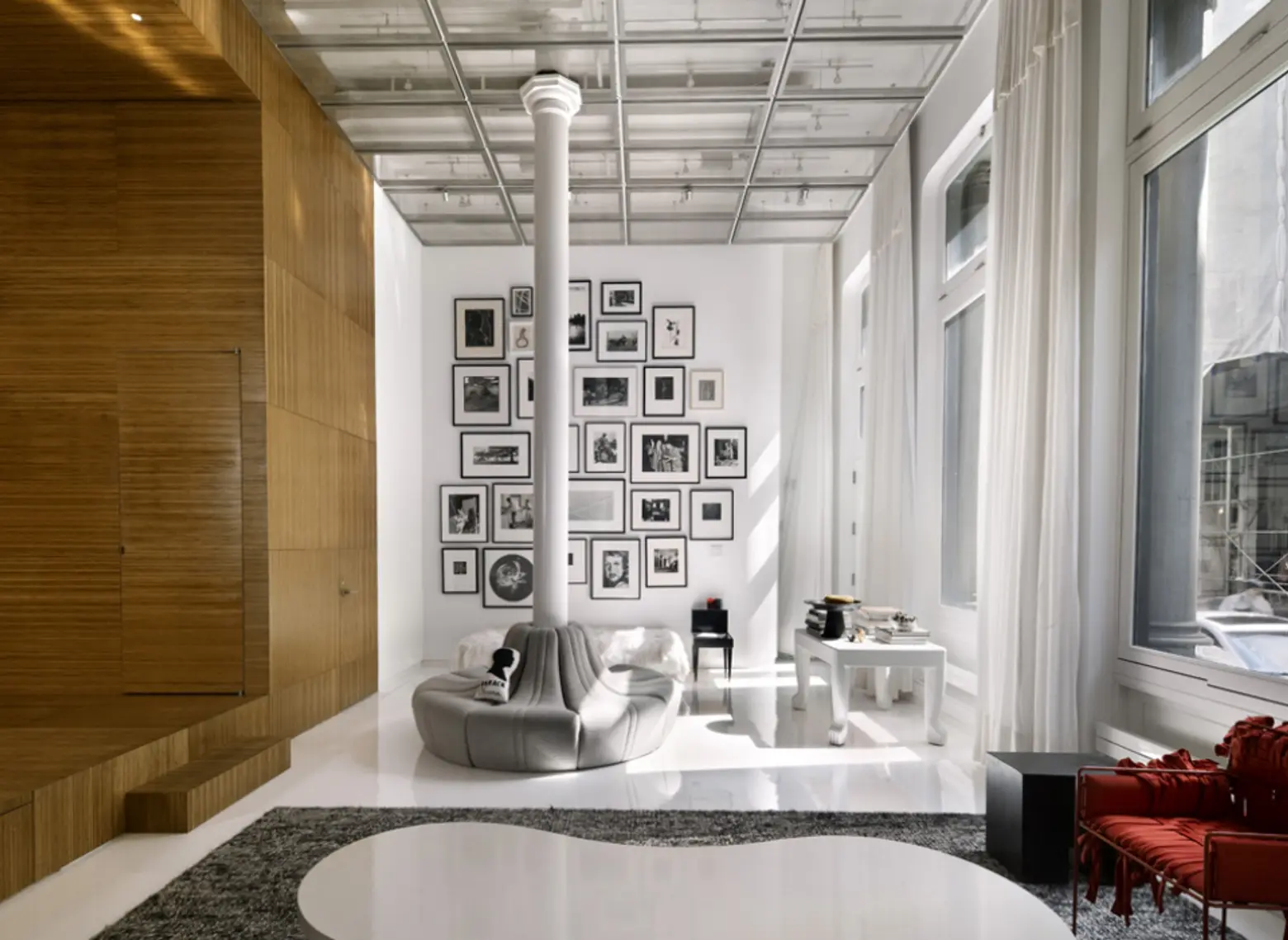 New York is a true walking city, but can you imagine installing a sidewalk inside your apartment? That's essentially what the architects at Work Architecture Company (WORKac) did for this minimalist White Street loft. At the very heart of the living and dining rooms sits a row of Japanese-style tables that can be extended or retracted to act as a dance floor, catwalk or stage. That's just one of the many stunning features conceived by WORKac and the home's owner, fashion designer Lela Rose.
While Rose is known in the fashion world for her feminine and whimsically-embellished designs, she and husband Brandon Jones wanted a home that was chic, yet minimalist. The longtime Tribeca resident worked closely with her chosen firm to make the most of the 6,000-square-feet space, which includes a full ground floor and parts of the basement and sub-basement.
Instead of the usual loft floor plan, WORKac broke the home down into a series of "stripes," putting the most public living spaces in the front and the more private ones (like the bedrooms) in the back. Each room boasts different textures and colors to truly make them stand out. The living room is covered in bright, white-resin flooring; the kitchen and dining spaces boast plum-colored concrete floors; and the walls in the media room are covered in felt.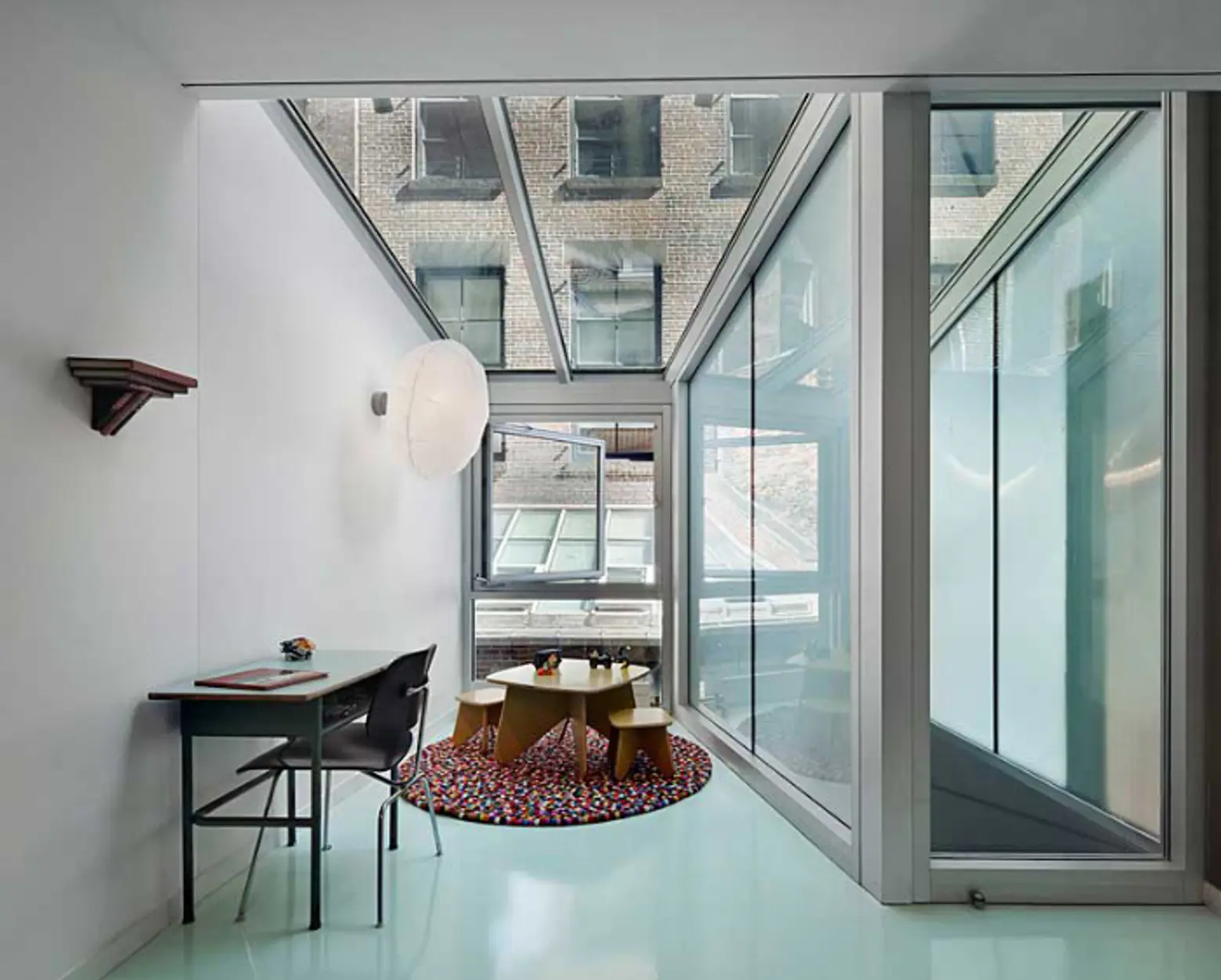 In the rear, floors were shifted to create three full-height levels that bring in plenty of sun thanks to an indoor light shaft that also holds the "Stitchevator," which helps move the family dog, his treats and toys. There's also a translucent bridge that connects the master bedroom in the basement to Rose's massive closet. With the one-of-a-kind floor plan and Rose's eye for detail, the loft finds the perfect balance between utility and personal charm.
Get more design inspiration from WORKac here.
[Related: Work-arc's design for Diane von Furstenberg's Meatpacking District workspace and penthouse]
Images © Elizabeth Felicella