Could We Construct a Skyscraper Out of Legos? Smart Bricks Provides an Interesting Building Alternative
Kite Bricks' "Smart Bricks" (also known as S-Bricks) are Lego-shaped, high-strength concrete bricks that can be used to construct the floors, walls, and ceilings of buildings quickly, inexpensively, and energy efficiently. Just like the childhood toy, the patent-pending product is available in different forms that snap together with rows of knobs on the top that slide into indentations on the bottom of another brick. And like a modular home, they can be delivered in a package with traditional doors and windows.
In addition to the Lego-like connectivity, Smart Bricks are secured together with a special adhesive. They have dedicated channels through which steel bars can be inserted to provide the same structural support as traditional reinforced concrete. Additionally, the bricks feature open internal spaces for insulation, reducing the amount of energy needed for heating and cooling. Plumbing or electrical wiring can also run through these spaces, which are easily accessible through removable panels.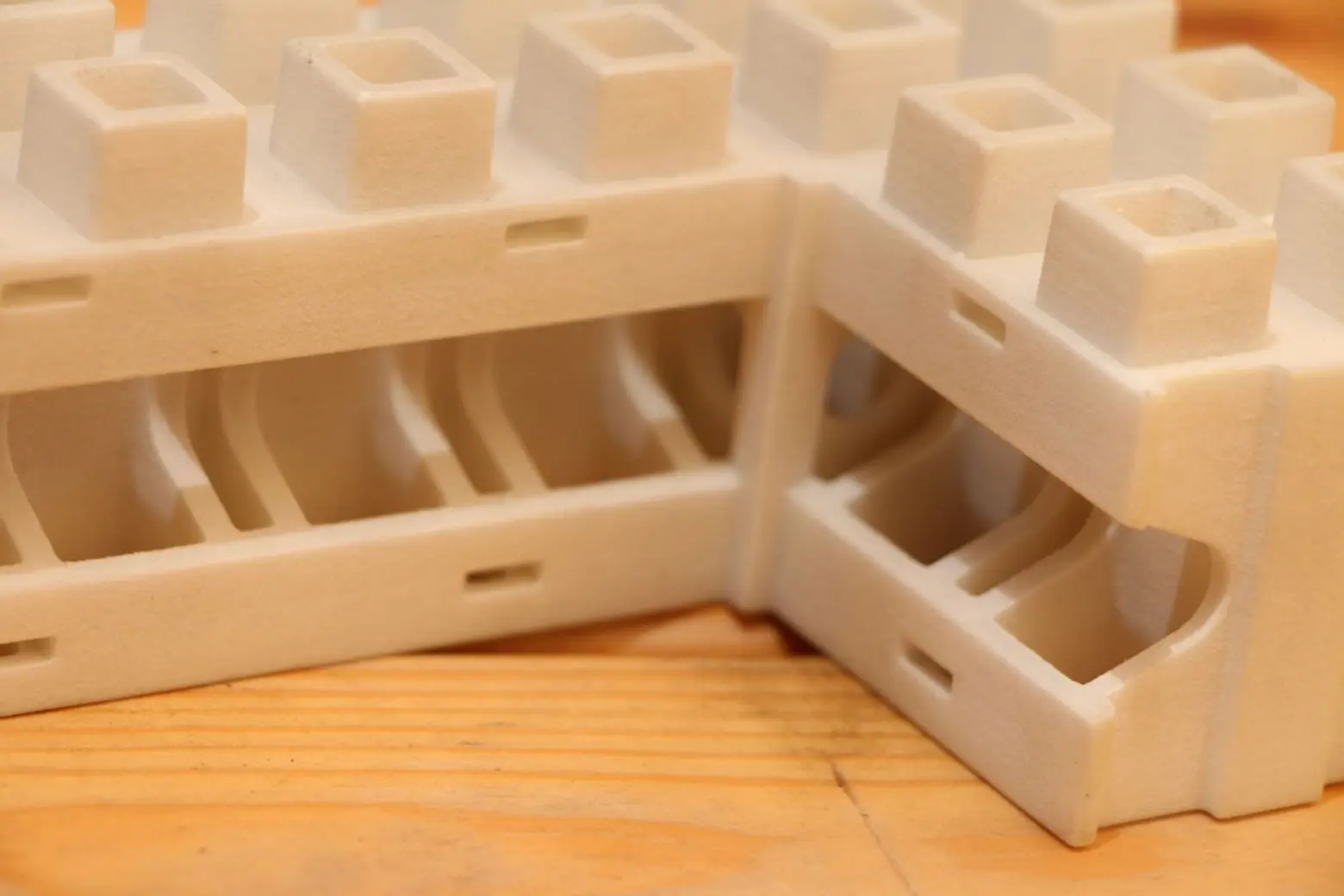 Ronnie Zohar, founder of Kite Bricks, came up with the idea for Smart Bricks when he realized that a lot of insulation issues in modern construction come from the steel within the concrete getting too hot or cold, hence Smart Bricks' insulation gaps. Zohar says he wasn't even thinking of Legos when designing his product, and that the snapping technology was a secondary idea. He even plans for his product to be used in bridge construction.
Kite Bricks claims that Smart Bricks can save 30% of energy during construction and reduce costs by up to 50%. Currently, the company only has a prototype and IP protection, and needs about $3 million in additional funding to bring the idea to reality, which might even include robotic builders. Check out the futuristic plans in the video below.
[Via Wired UK]
Images courtesy of Kite Bricks