Combine Life, Work and Sleep in a 7x7x7-Foot Catch-All Pod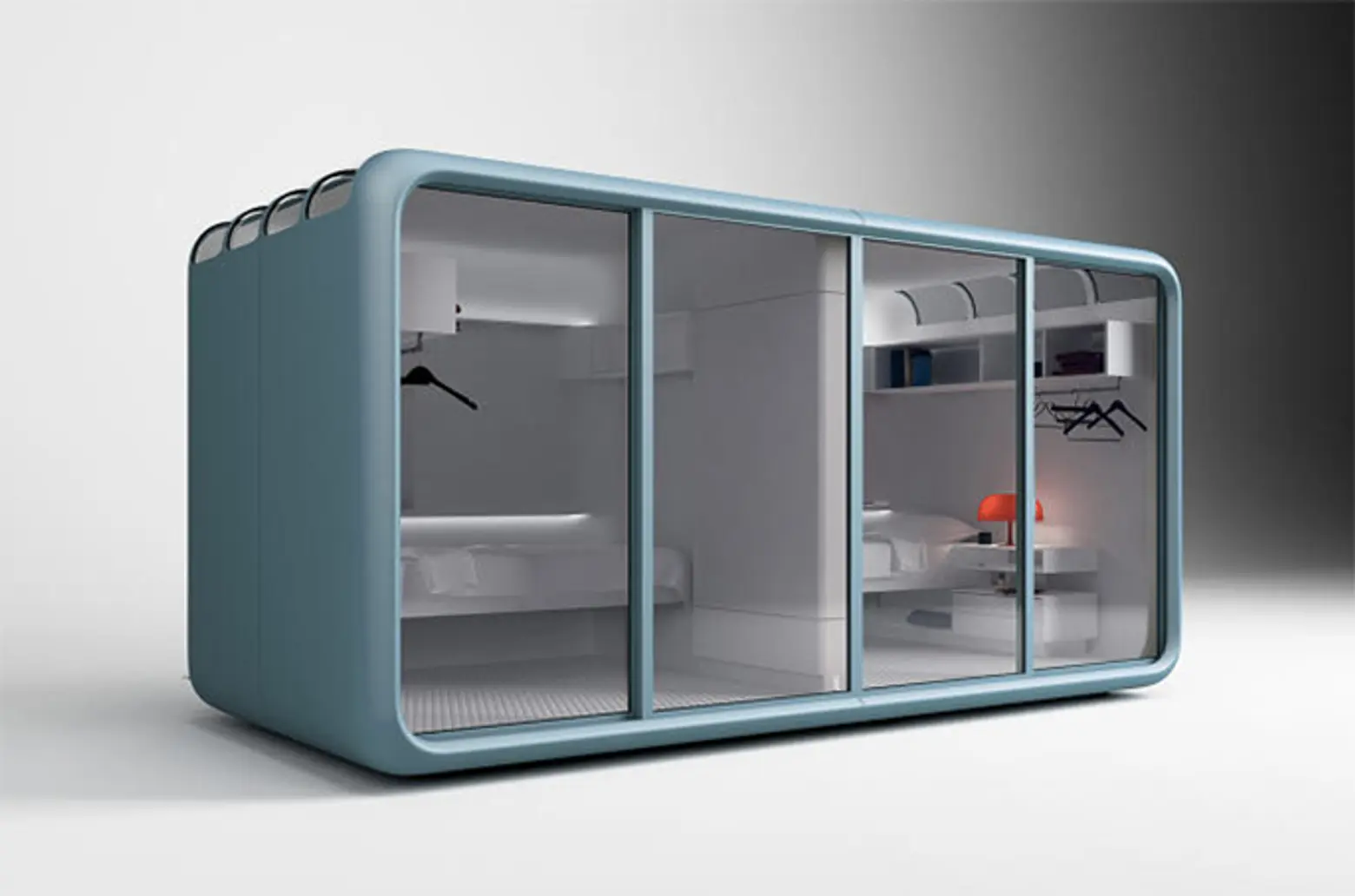 As New Yorkers we're used to multi-tasking; we eat while we work, we text while we walk, check our e-mail while we brush out teeth. So why not bring all of our urban dweller idiosyncrasies under one very, very small roof? The creation of Yazdani Studio of CannonDesign, this tiny 7x7x7-foot pod is actually a space designed for young entrepreneurs who can't turn it off. But given the habits of most of New York's labor force (yes, you), and the fact most of us are used to squeezing into smaller than average quarters, this petite pod could prove a boon to the work-obsessed—or what finally pushes them over the edge.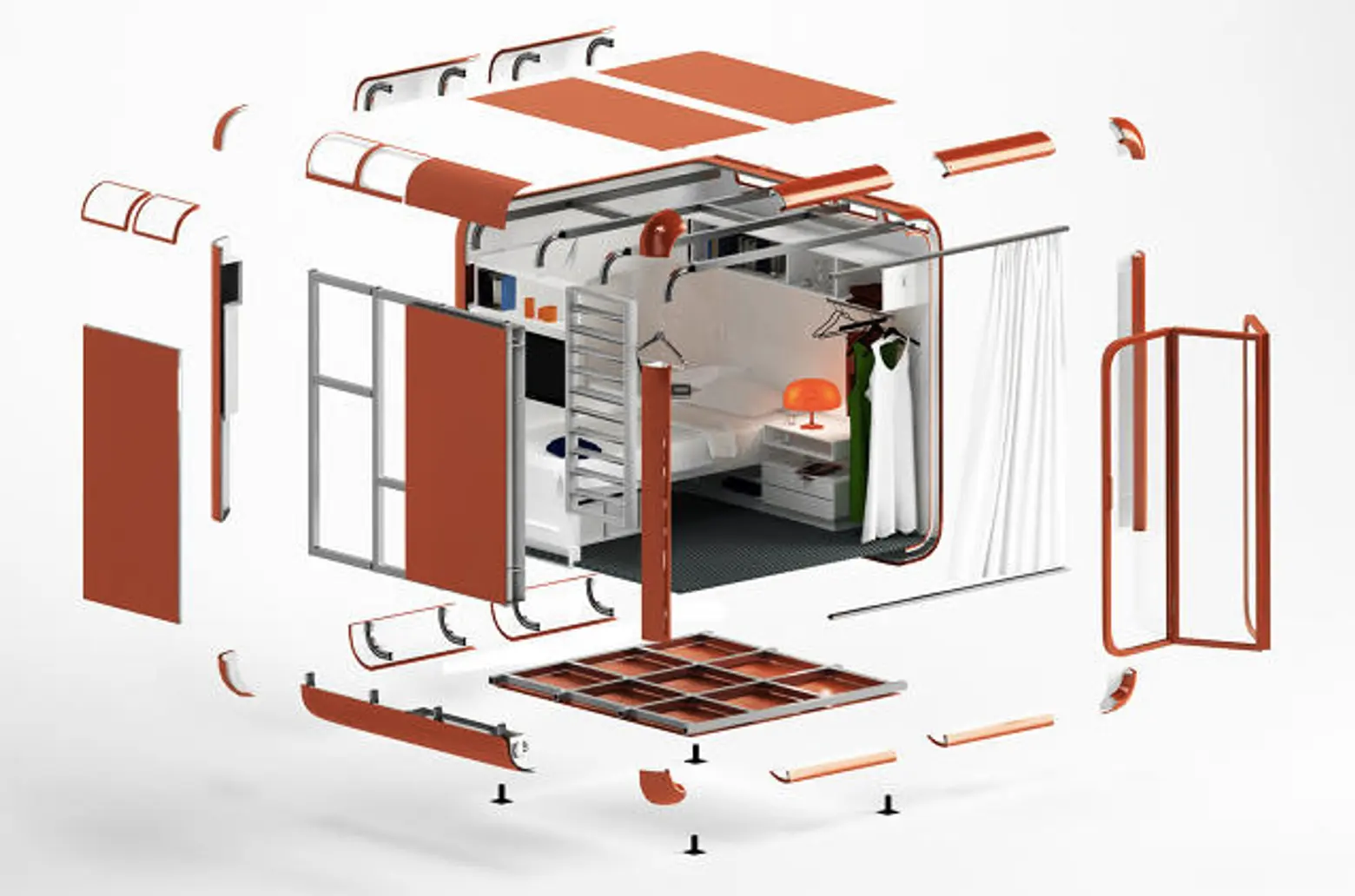 "There's definitely a relationship between the place you live and what you make," said Mehrdad Yazdani, the design director of the Yazdani Studio, to Fast Company. "As an entrepreneur, your ideas may come to you at 3 a.m. in the morning. You want to be able to roll out of the bed, grab your partners, and develop the idea."
The pods include all the basics like a bed and some storage, but things like a lounge, bathroom, kitchen, "maker space" and office are placed in a common area—all of this sits within a larger building. And because of their diminutive size, each pod has one glass wall to keep things from feeling too cramped. Interestingly, the design was actually inspired by luxurious small spaces like sailboats, which is not too unlike this 400-square-foot apartment we featured recently, dreamt up for a family of four in the East Village.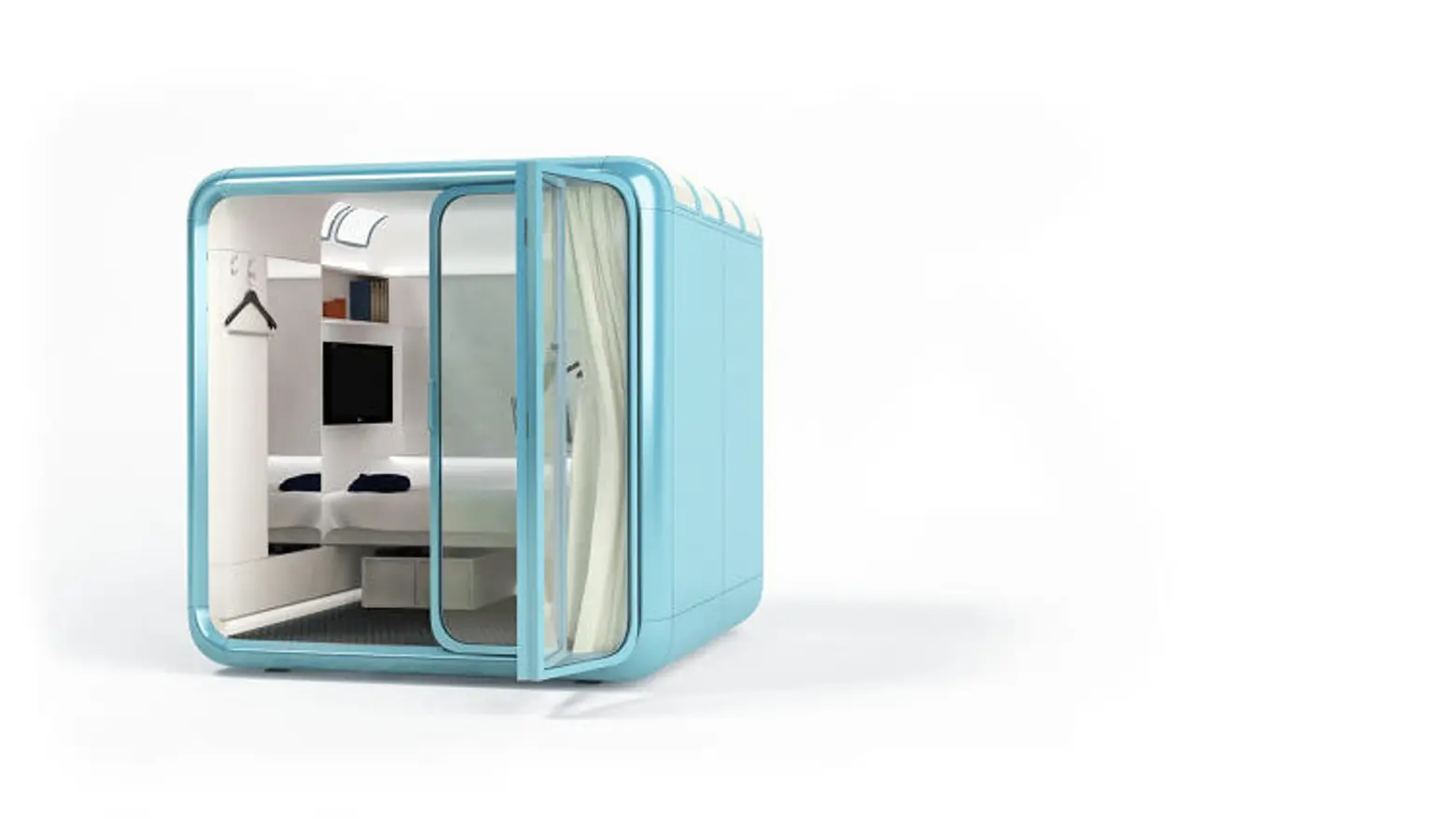 Though 49 square feet may sound like a challenging space to live in, going small is certainly on-trend. Right now development company Young Woo & Associates is trying to get a building of "communal living hubs with micro-apartments for young professionals" off the ground (a standard five-bedroom will go for about $10,000/month). And then of course there is the city's MY Micro NY project, which will stack 55 mini living-modules ranging from 260 to 360 square feet atop one another. Fast Company also writes that the idea is already the norm with Silicon Valley tech companies, including Google, for new hires. So, maybe downsizing even further isn't all that much of a stretch.
[Via Fast Company]
RELATED:
Images courtesy of Yazdani Studio and CannonDesign