Beyer Blinder Belle Publishes Renderings of Essex Crossing's Site 5
The nine-site Essex Crossing plan underway on the Lower East Side will bring more than 1.9 million square feet of residential, commercial, and community space to the largest undeveloped swath of land in the borough south of 96th Street. The long-tweeked master plan is being developed by an alliance named Delancey Street Associates, which consists of BFC Partners, L+M Development Partners, and Taconic Investment Partners.
The plan's site 5, located just a block southwest of the Manhattan entrance of the Williamsburg Bridge at 145 Clinton Street, will bring 211 apartments, 73,000 square feet of retail space, and a 15,000-square-foot park to the full-block parcel between Grand, Clinton, Broome and Suffolk streets. Beyer Blinder Belle Architects & Planners are the designers of the red-brick tower and recently published a set of renderings, first shown to the community in 2015, giving us a more detailed look at the $110 million, 15-story building.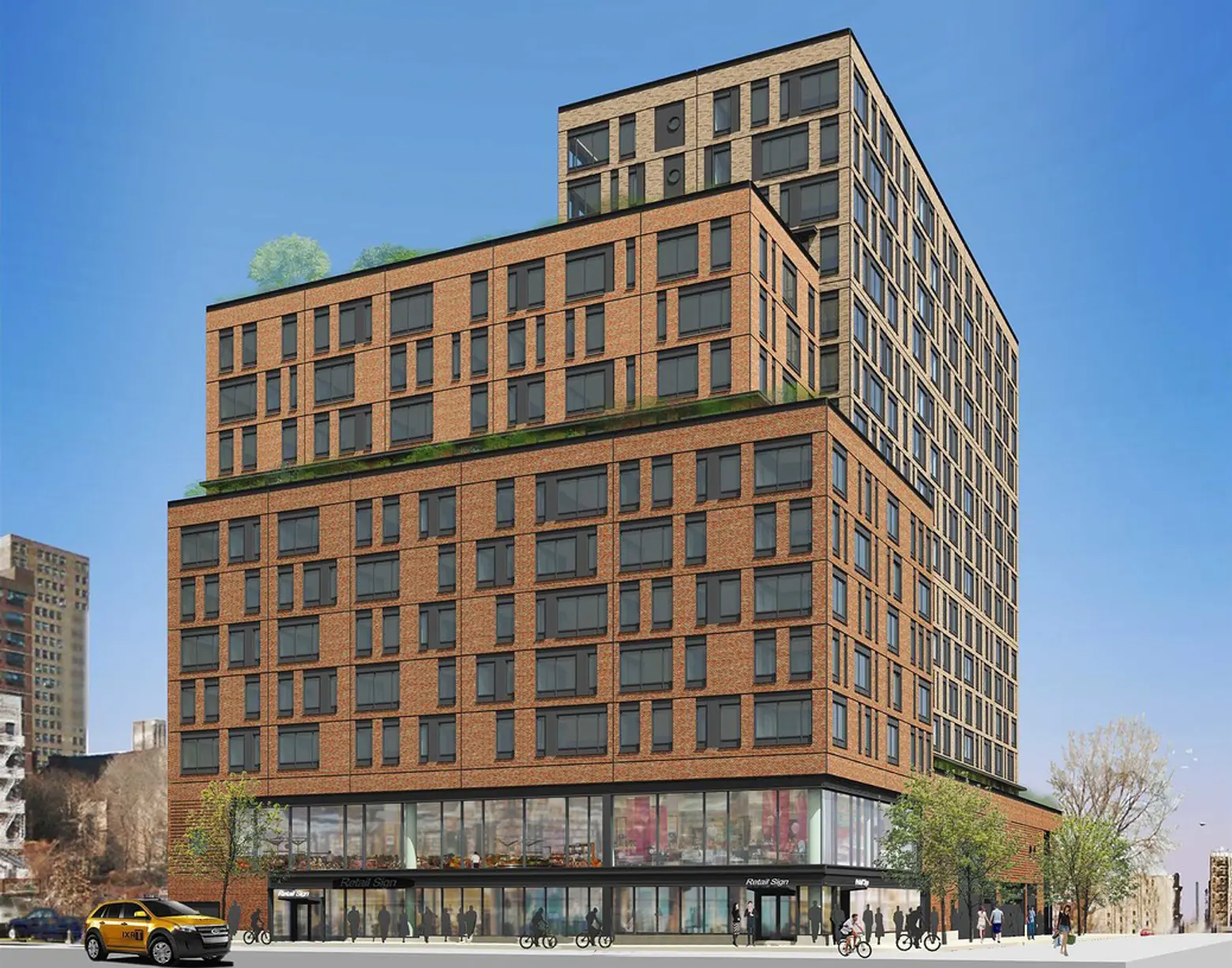 The building will encompass 303,000 square feet of floor area and according to BBB's page, the design "features brick and metal panels that echo the textures of the surrounding urban fabric." Not exactly a perk considering the site is surrounded by nondescript towers-in-the-park, urban renewal developments. Nevertheless, its tiered, tower-on-podium massing is a step up. And the irregular pattern of windows is an interesting attempt to distinguish itself from the surrounding monotony.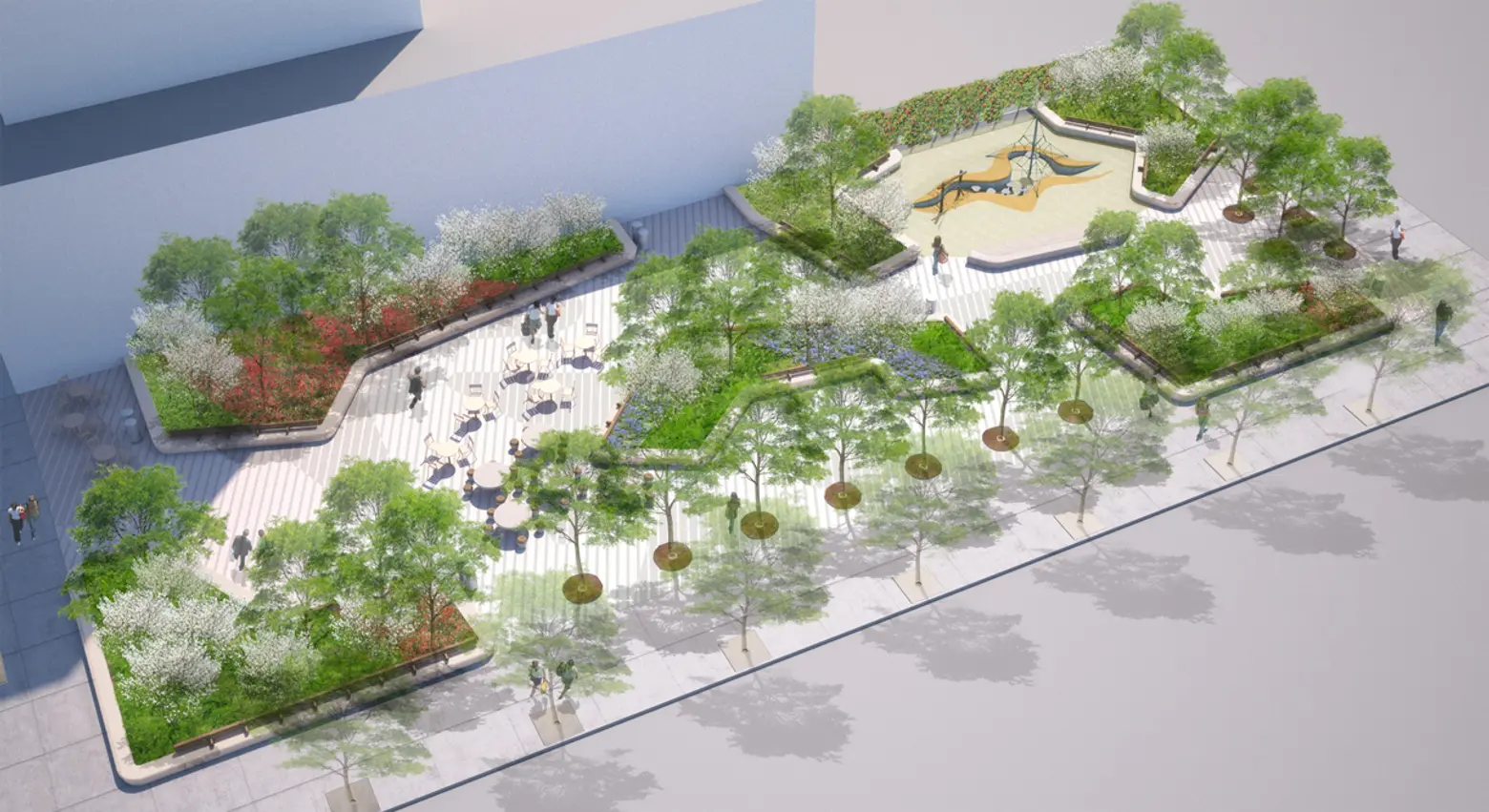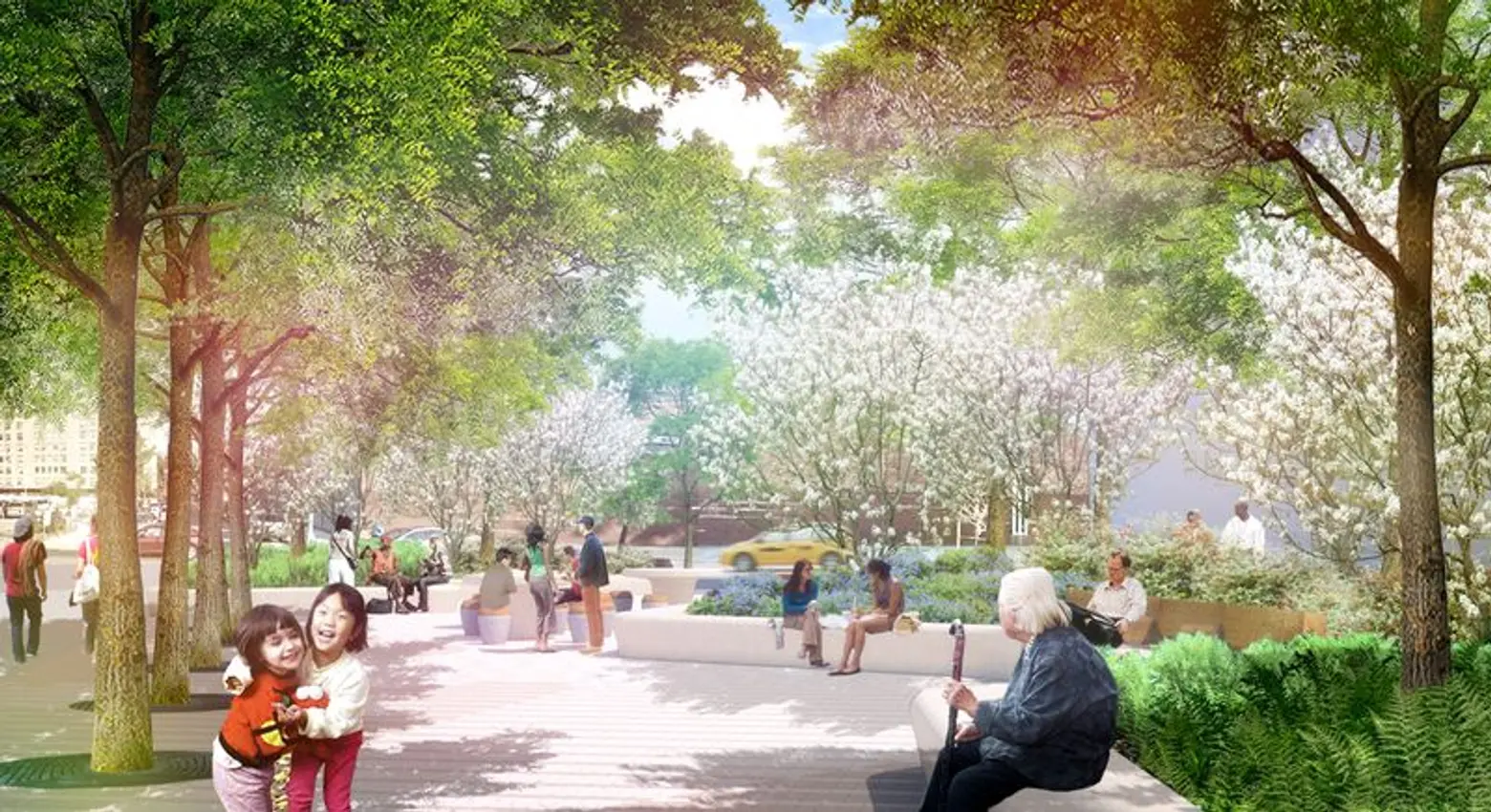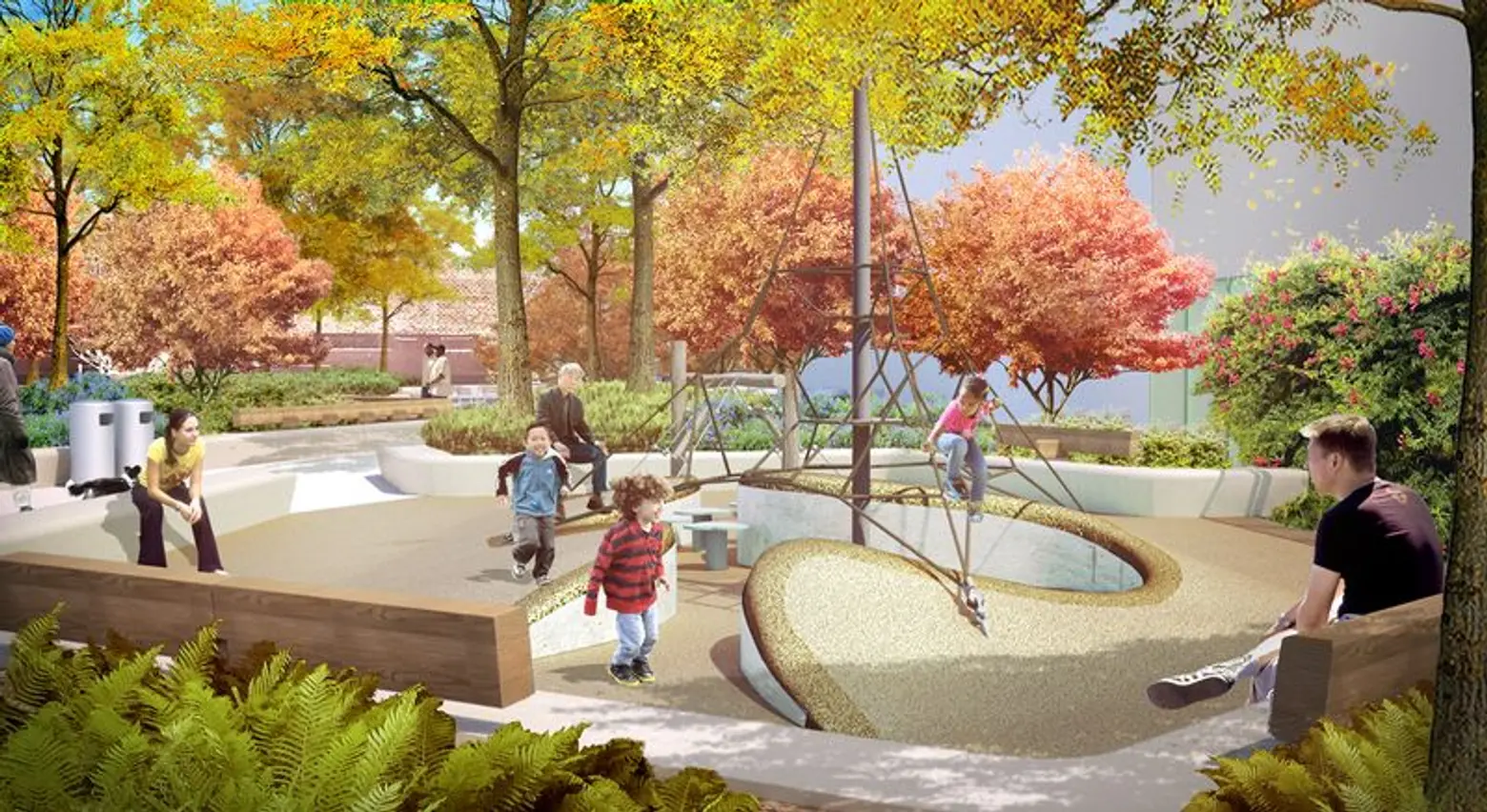 The building's residential entrance is located at the southeast corner of a 15,000-square-foot park designed by landscape architecture firm West8 and will be the only public green space in the master plan. Renderings released in 2014 show planter edges offering seating throughout, a community table area at the Broome Street edge, and more than 35 percent of the space is to be reserved for greenery that includes various tree species, seasonal flowers, and other plantings.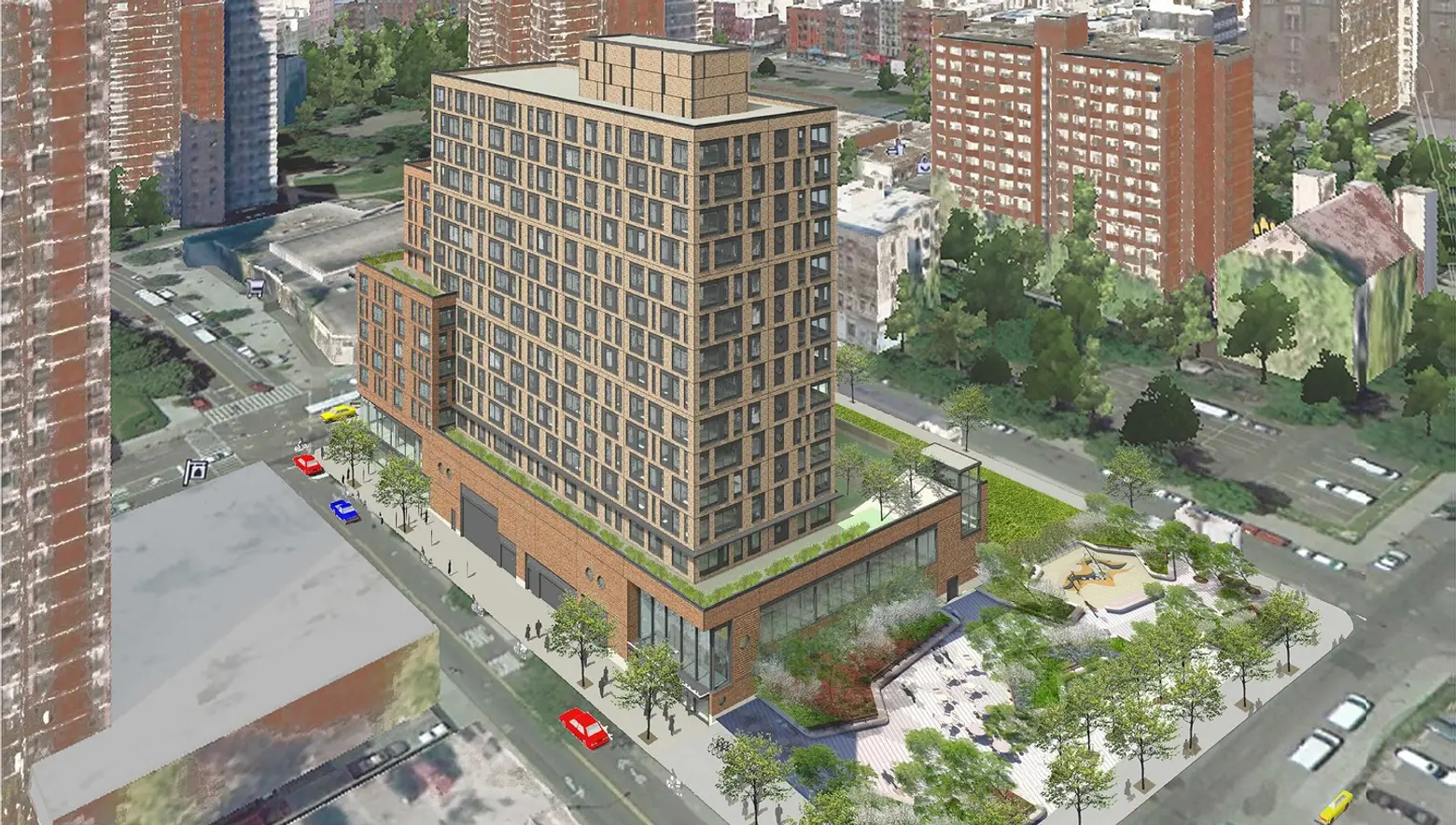 The building's base will include 73,000 feet of retail space spread across its first two floors. Crain's reported last September that grocer Trader Joe's is in the running to lease the 30,000-square-foot basement level envisioned for a supermarket. Planet Fitness is leasing the entire second floor. Residential units begin above with roughly 19 apartments per floor from level three to 11 and 10 units from level 12 to 15. Half of its 211 apartments will be reserved for low, moderate, and middle-income families. Amenities will include an on-site superintendent, laundry room, dog wash station, bike parking, several communal terraces, and a fitness center. A 100-car parking garage was scrapped due to concerns about congestion and pedestrian dangers in the area. The siteA later phase of the project will bring a school along the western portion of the site.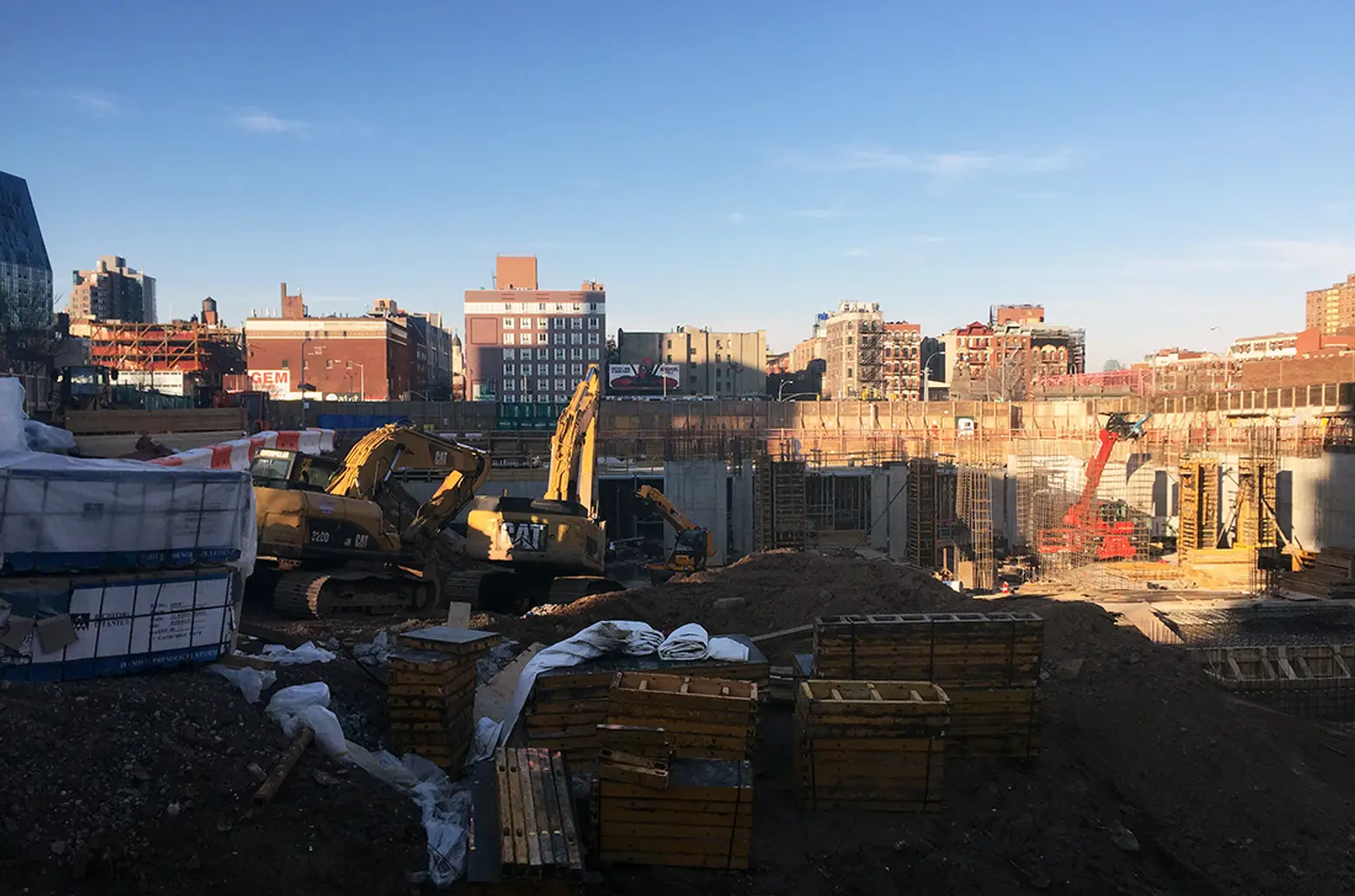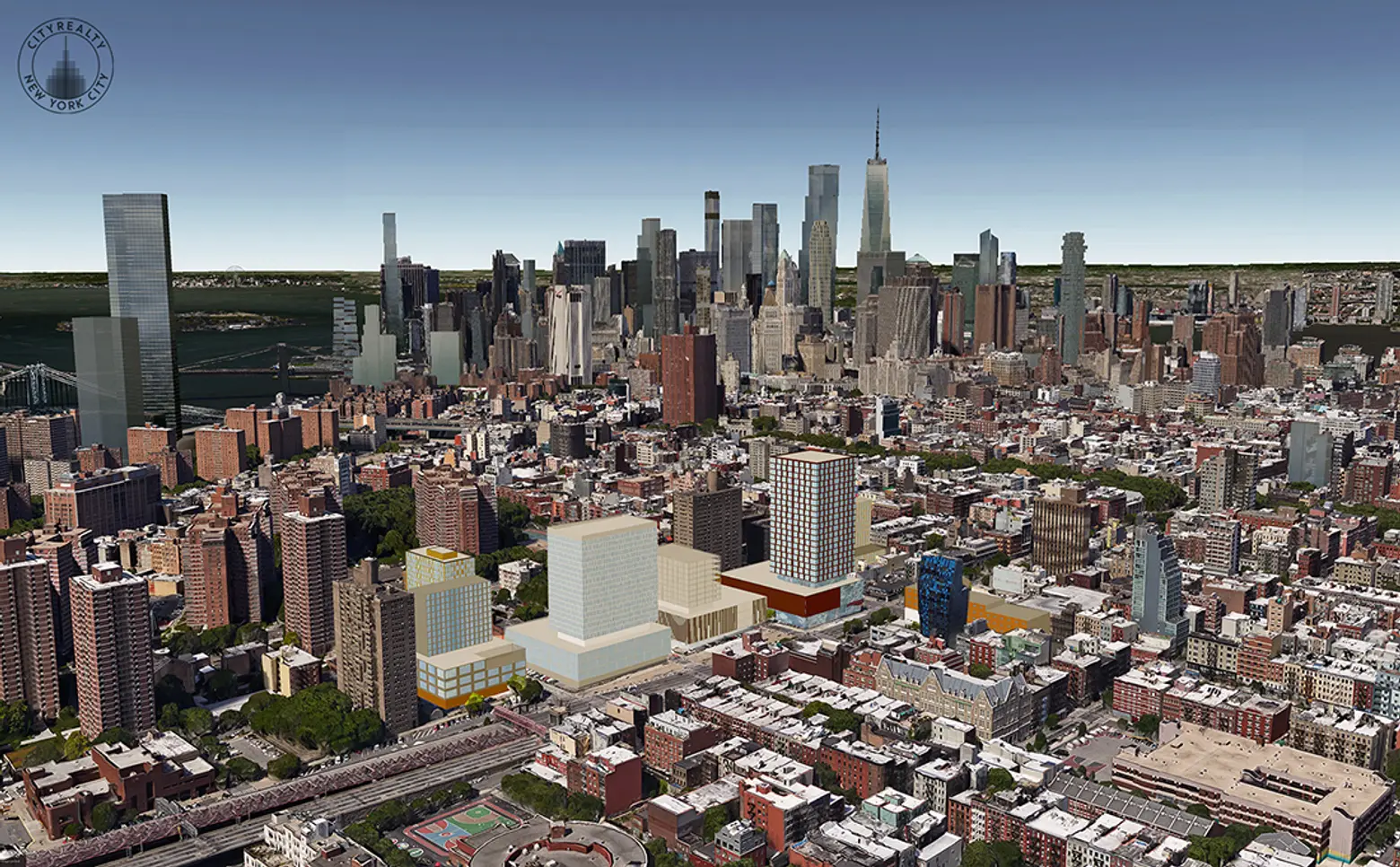 To be the first to see listings for 145 Clinton Street, visit CityRealty.
RELATED:
Renderings courtesy of Beyer Blinder Belle Architects & Planners and West8