Bates Masi + Architects' Potato Barn-Inspired Luxury Home Blends With the Landscape
NY-based Bates Masi + Architects designed a luxurious family home in East Hampton that pays homage to a local typology: the potato barn. Located in a 19th century waterfront community, the Piersons Way house consists of a series of gabled interconnected volumes clad in light Alaskan yellow shakes. This beautiful house rises among bamboo canes and tall silver grasses, protecting its own privacy while blending within the natural surroundings.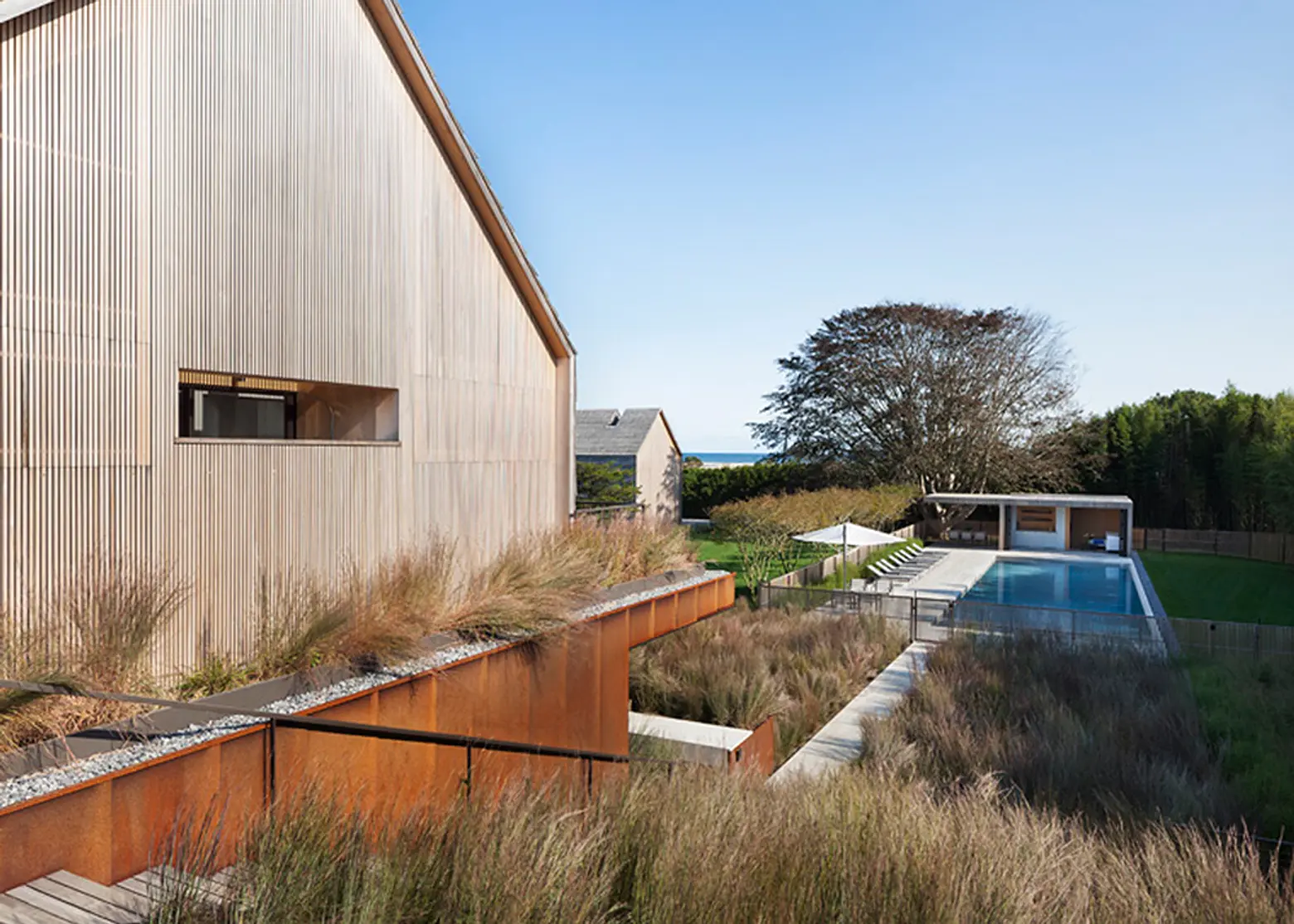 With a total area of 7,400 square feett, the Piersons Way house is composed of a series of attached volumes set in an L-shape design. To maximize the amount of natural light inside the house, the architects located plenty of floor-to-ceiling windows that face the pristine central lawn and elevated pool. This glazed facade not only allows plenty of sunshine to fill every corner, it also provides majestic views into the garden while allowing the adults to keep an eye on the children playing outside.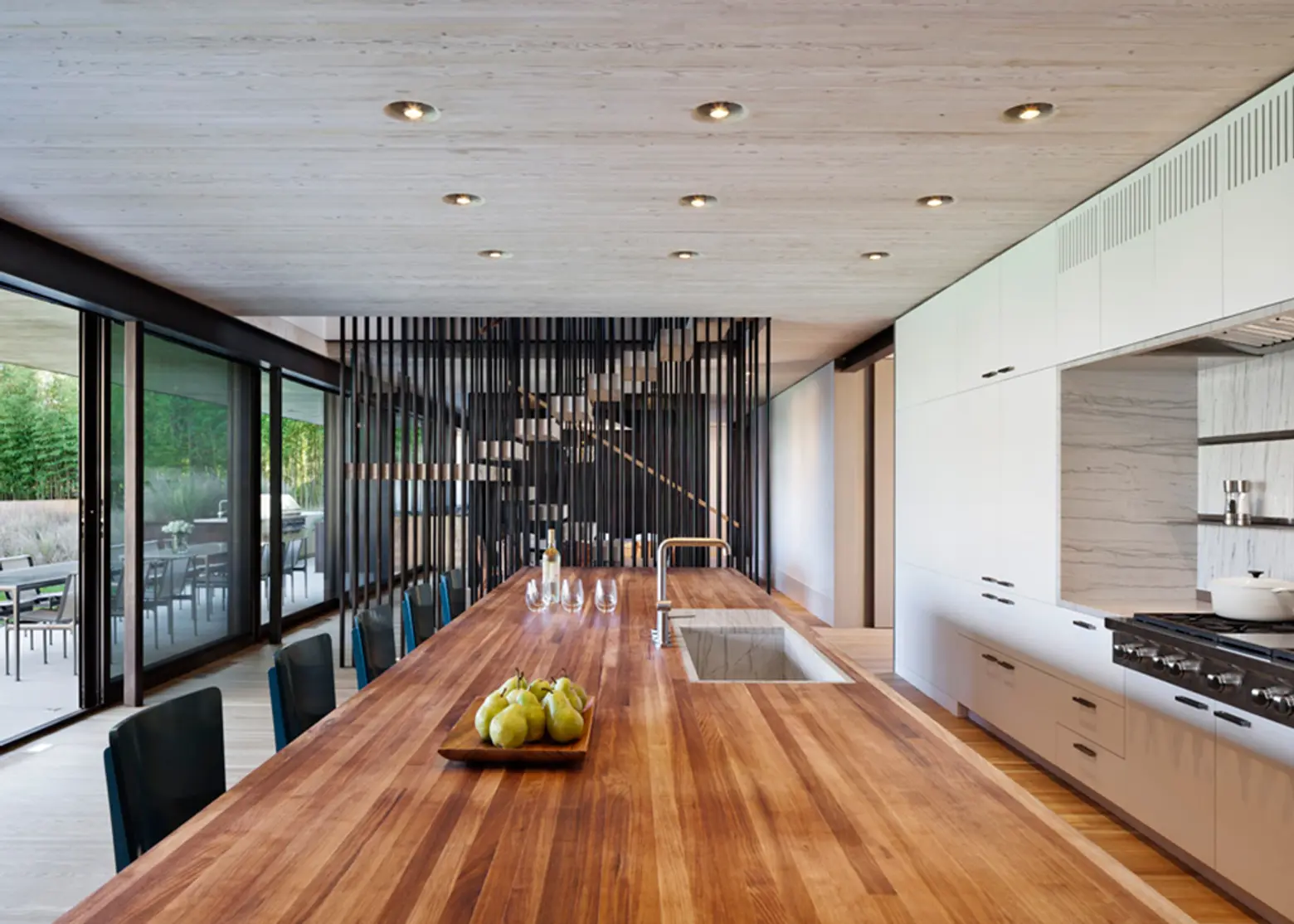 While the entertainment spaces, cooking and dinning areas are located on the ground floor, the upper level was kept private sheltering the family bedrooms and deluxe bathrooms. In order to visually minimize the scale of the house and adapt its size to the neighborhood, the architects built up a false ground plane completely covered with grasses. This idea brings the terrain directly into the second-story edges helping this gorgeous family home blend in with mother nature.
Browse more projects by Bates Masi + Architects on their website.
[Via Residential Architect]
All images courtesy of Bates Masi + Architects