Apply for 34 affordable units in Long Island City's new Watermark tower, from $908/month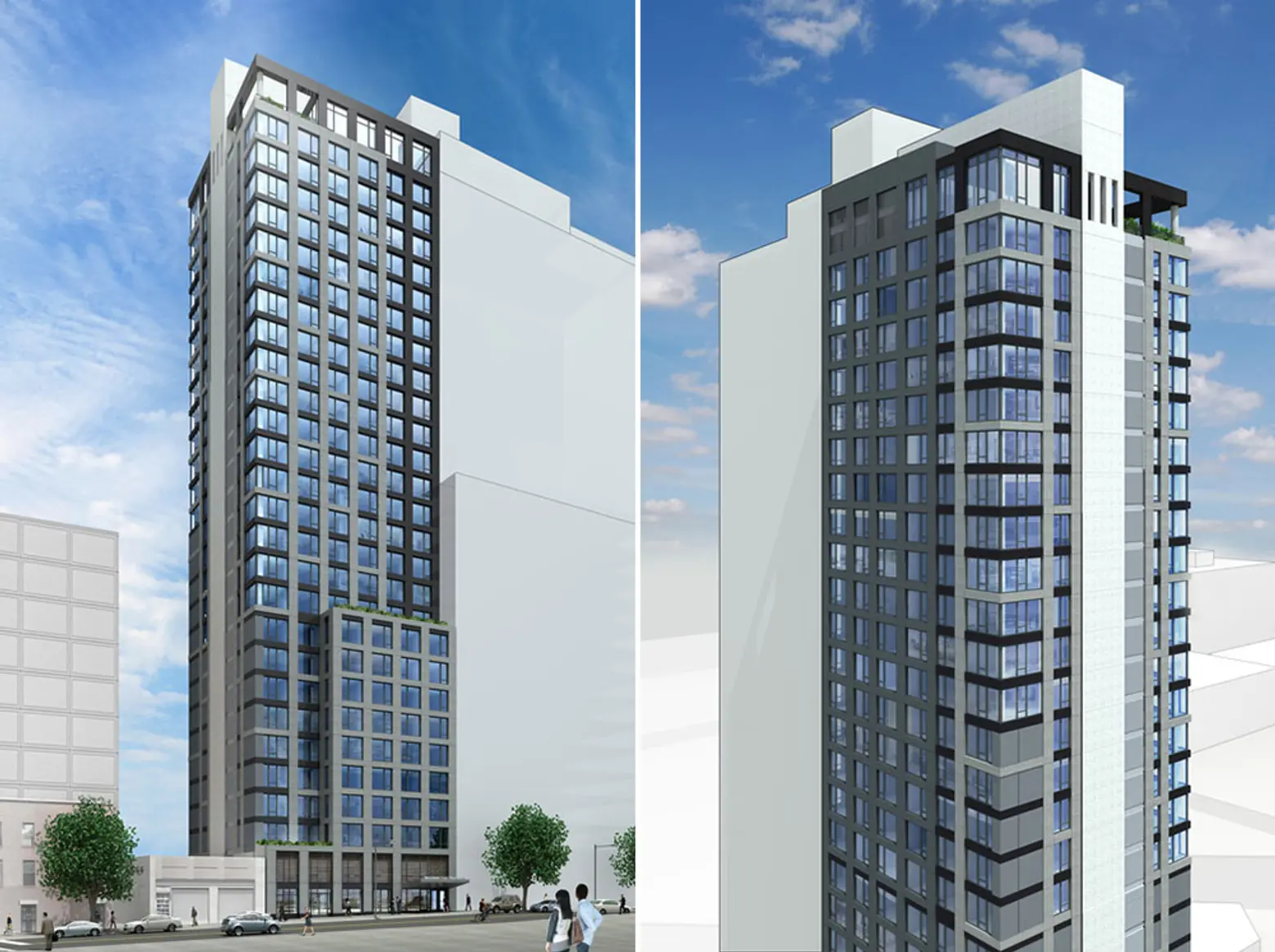 While all of Long Island City seems to be undergoing development, one block in particular, Purves Street, remains the neighborhood's most concentrated construction hub. Applications open Monday for 34 affordable units in one of these new builds, Watermark LIC (formerly Watermark Court Square) located at 27-19 44th Drive and 44-16 Purves Street. The 27-story building designed by Handel Architects offers 168 apartments and has 2,500 square feet of retail space. New Yorkers earning 60 percent of the area median income can apply for the below-market rate apartments that range from $908/month studios to $1,176/month two-bedrooms.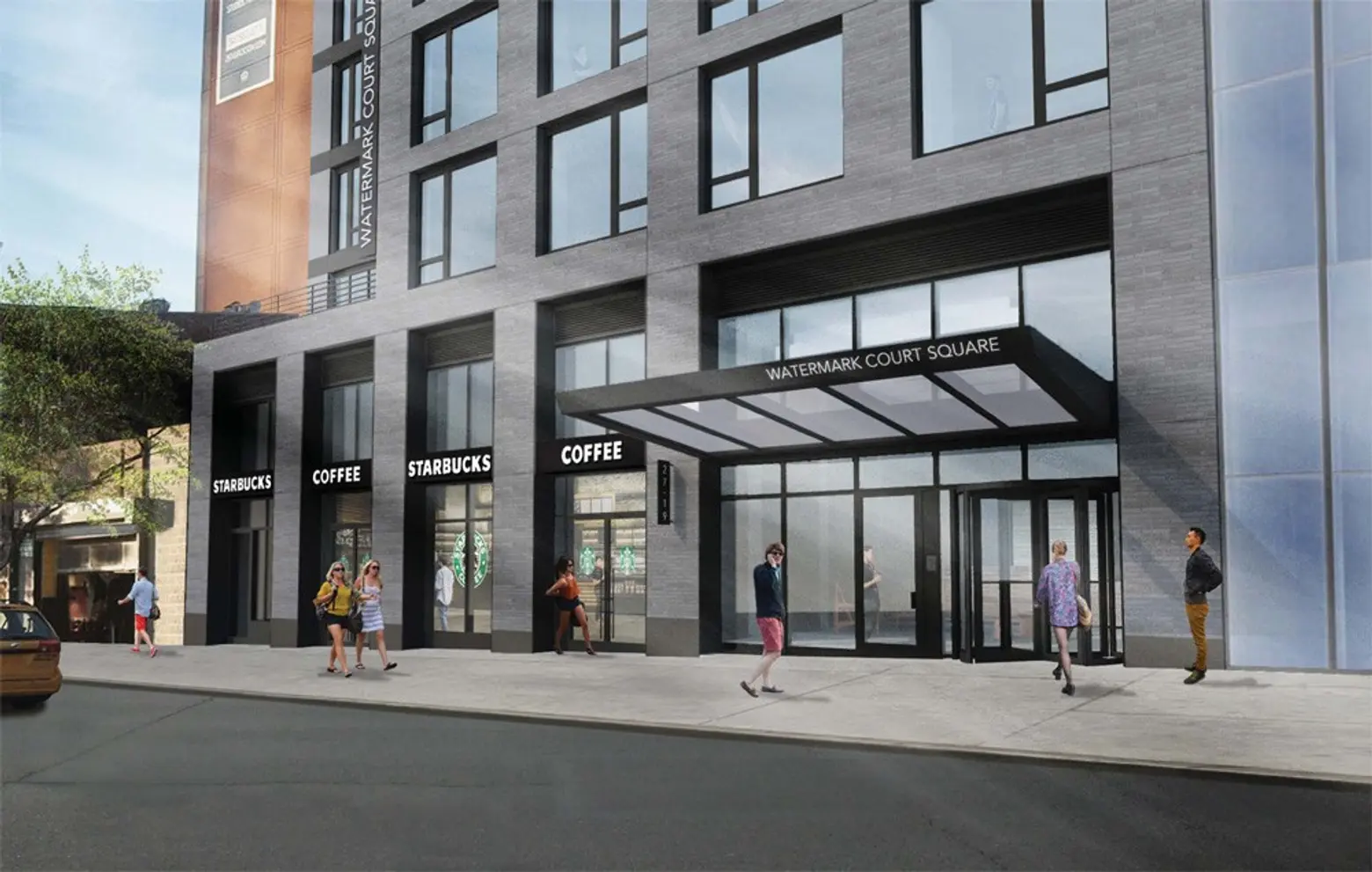 Watermark LIC is officially opening its doors in July and is steps away from major subway lines, like the 7, providing an easy 15-minute commute to midtown Manhattan. Plus, many shopping and dining options are nearby on Vernon and Jackson Avenues. As 6sqft reported last year, developer Twining Properties wanted to offer "efficient apartment layouts designed for mobile professionals."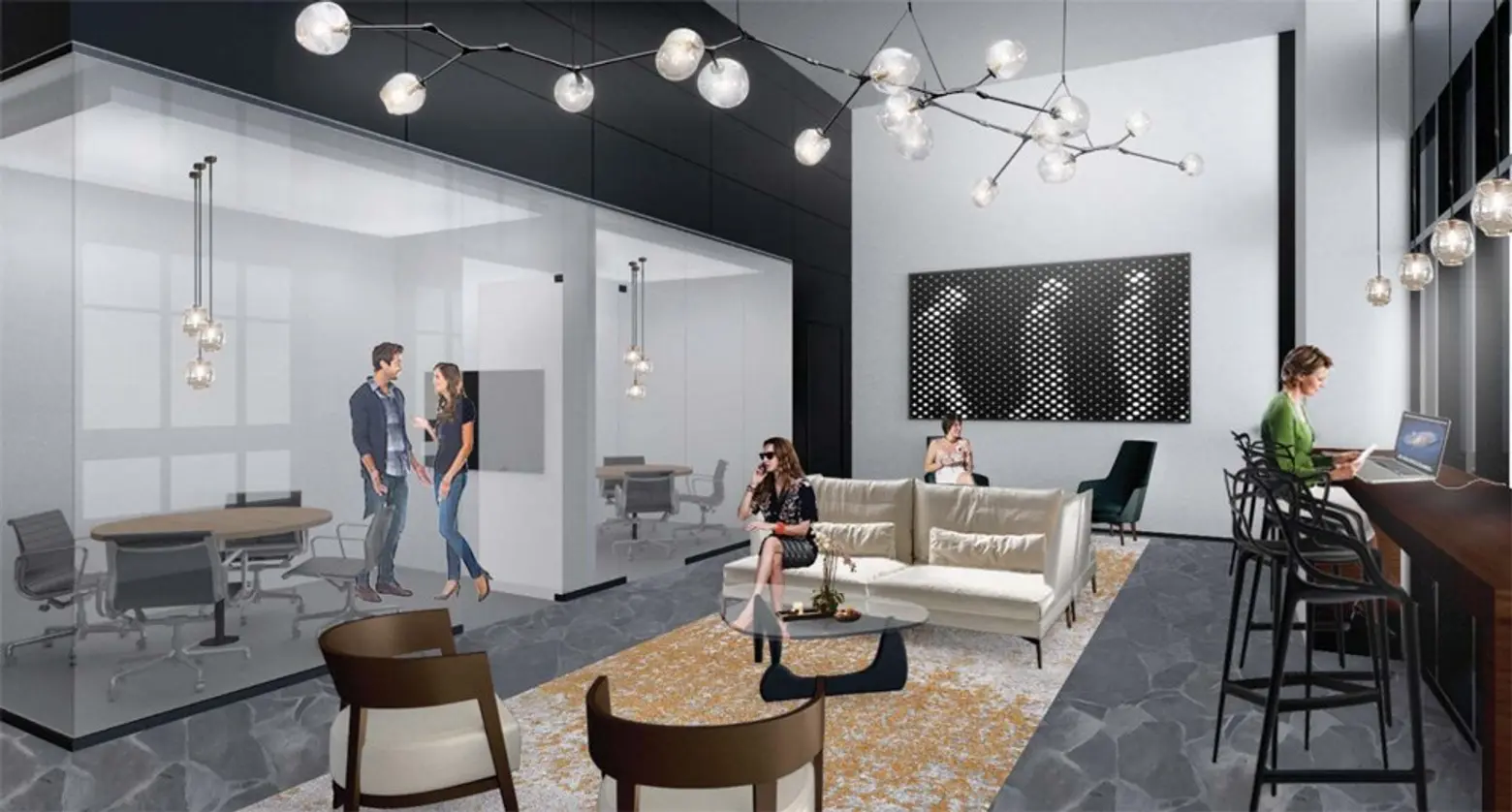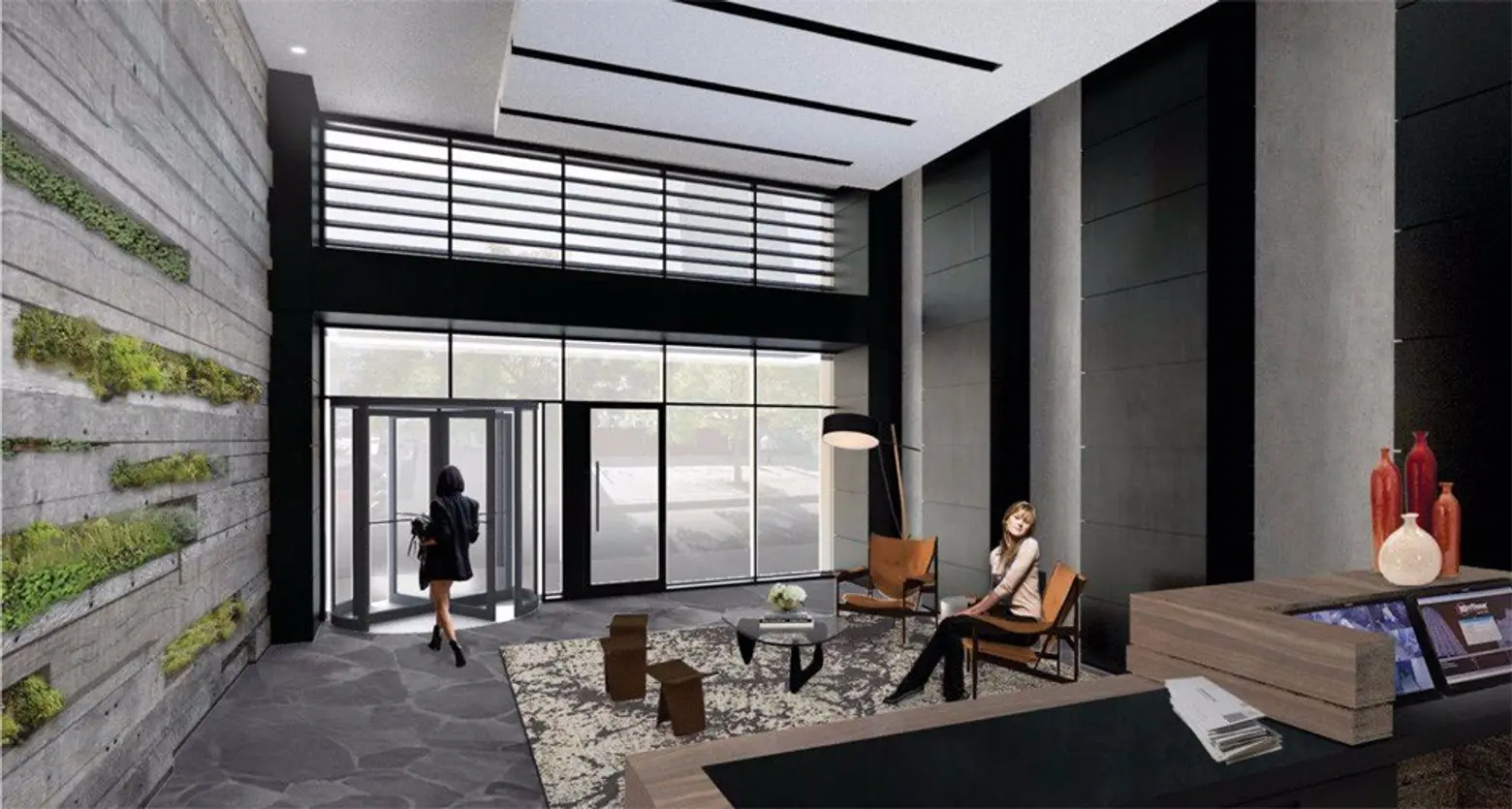 Amenities include a fitness center, garden, and cafe. Plus, renderings show a work lounge with private meeting space, sky lounge and rooftop terrace on the 27th floor. As part of the building's hope to seek LEED certification, there will be a living green wall and garden in the lobby.

Qualifying New Yorkers can apply for the affordable apartments at 27-19 44th Drive until June 14, 2017. Residents of Queens Community Board 2 will be given preference for 50 percent of the units. Complete details on how to apply are available here (pdf). Questions regarding this offer must be referred to NYC's Housing Connect department by dialing 311.
Use 6sqft's map below to find even more ongoing housing lotteries.
If you don't qualify for the housing lotteries mentioned, visit CityRealty's no-fee rentals page for other apartment deals in the city. And find future market-rate listings for Watermark LIC at here.
RELATED:
Renderings courtesy of Twining Properties