$4.25M Greenpoint Waterfront Penthouse Adds Up to 3,168 Square Feet of Historic Loft Perfection
If you want real loft living without many of the sacrifices (except the $4.25 million ask, of course) that often come with it, this stunning full-floor Greenpoint "historic penthouse" atop 190 West Street is your unicorn. Modern, stylish and well-crafted finishes, comforts like central air and radiant floor heat, windows and views that never quit, and a prime location add up to a dream loft. Wait, did we mention the 3,600 square feet of private outdoor space?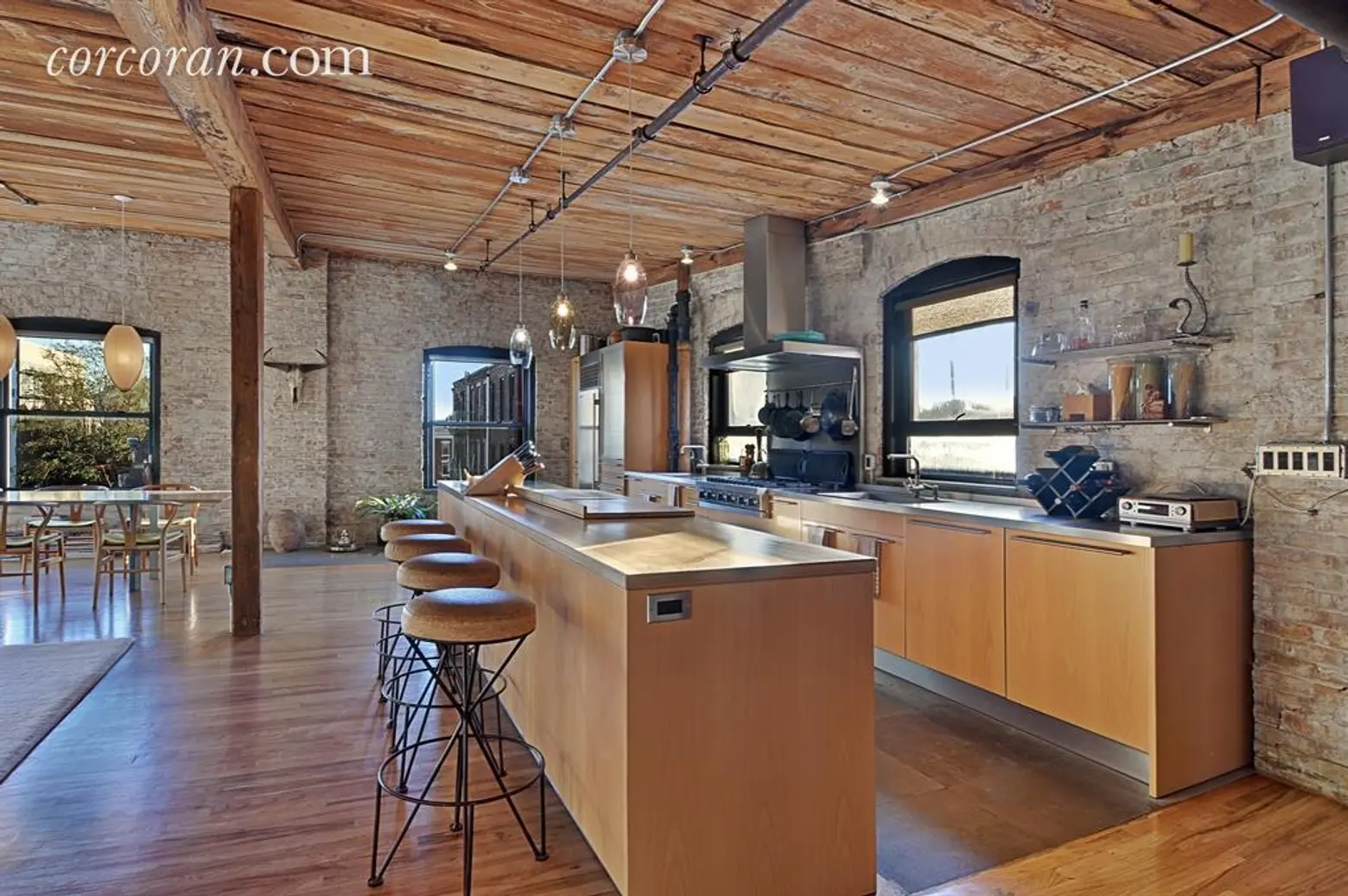 Known as one of the nicer pre-war loft buildings in the neighborhood, the condos of West Greenpoint Lofts occupy an enviable waterfront spot (we featured another stellar unit in this building previously), and nobody's going to complain about being on the 14th floor. While mega-development Greenpoint Landing will soon sprout its ten-or-so apartment towers just across the street, at least some of this home's panoramic views will survive, given the fact that it has four exposures and  a roof deck. There's no floor plan in the listing, but it's a condo, so you can build out the townhouse-sized space any way you like once it's yours.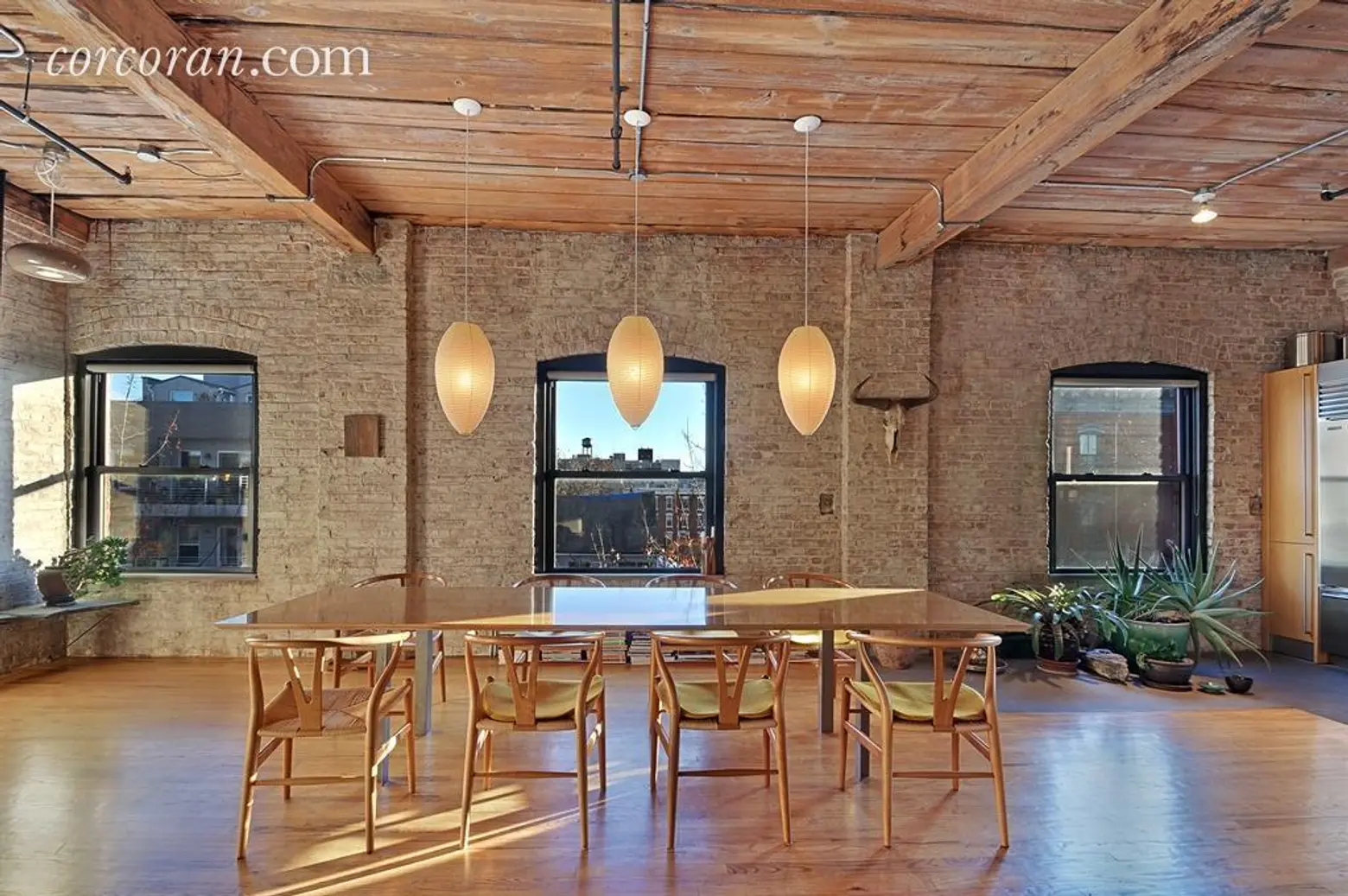 Step off at the private elevator landing and enter the 3,168-square-foot residence into a great room and open-plan custom kitchen, which, as the listing puts it, combines "European minimalism with rustic Greenpoint charm!" Original factory beams, exquisitely maintained exposed brick and original hardwood with heated flooring can be found throughout. A spacious light-filled, river-facing living room is surrounded by oversized windows and a balcony.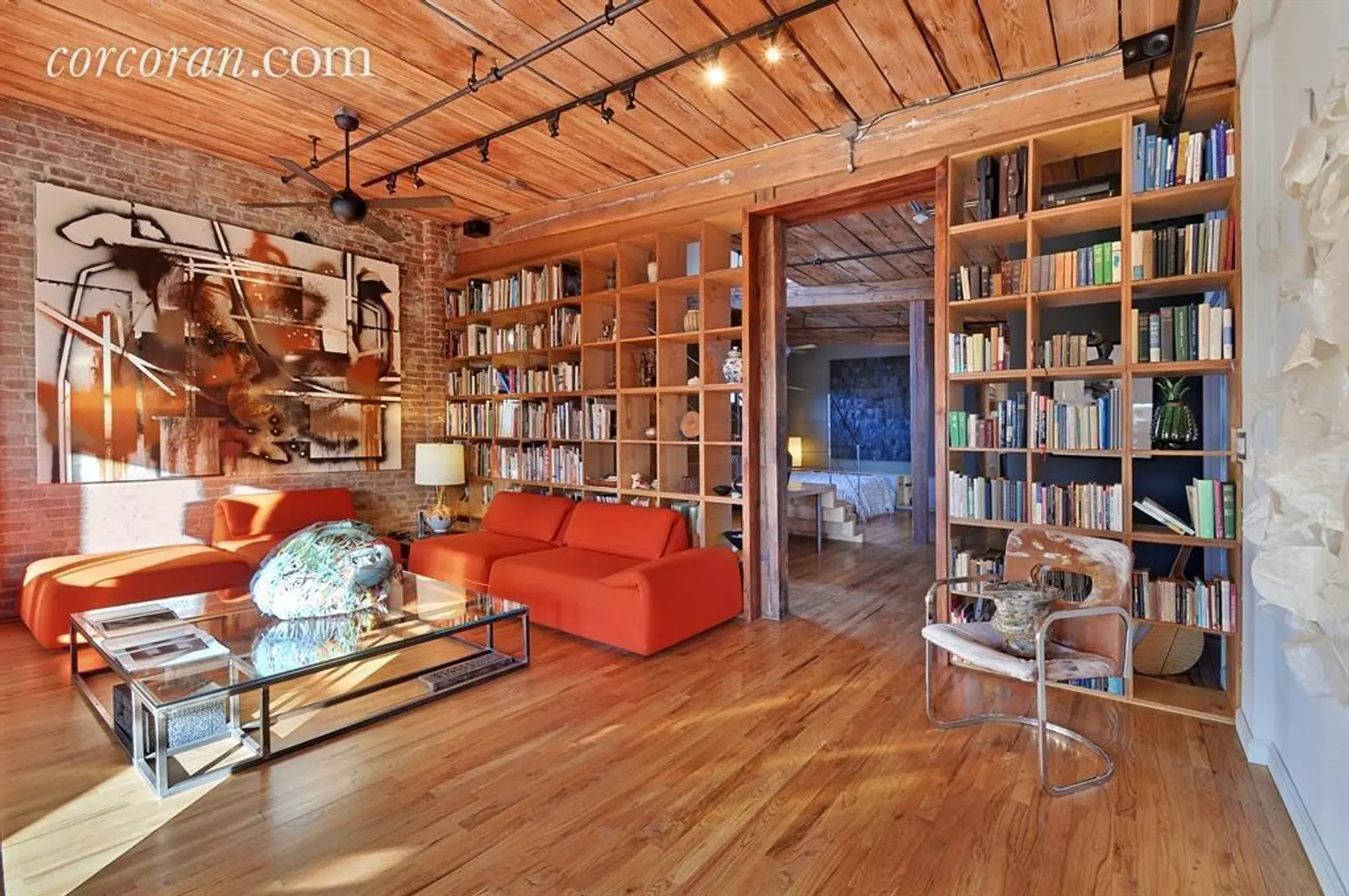 And in this corner, a cozy library nook wins points for books, art, and plenty of potential in the mood lighting department.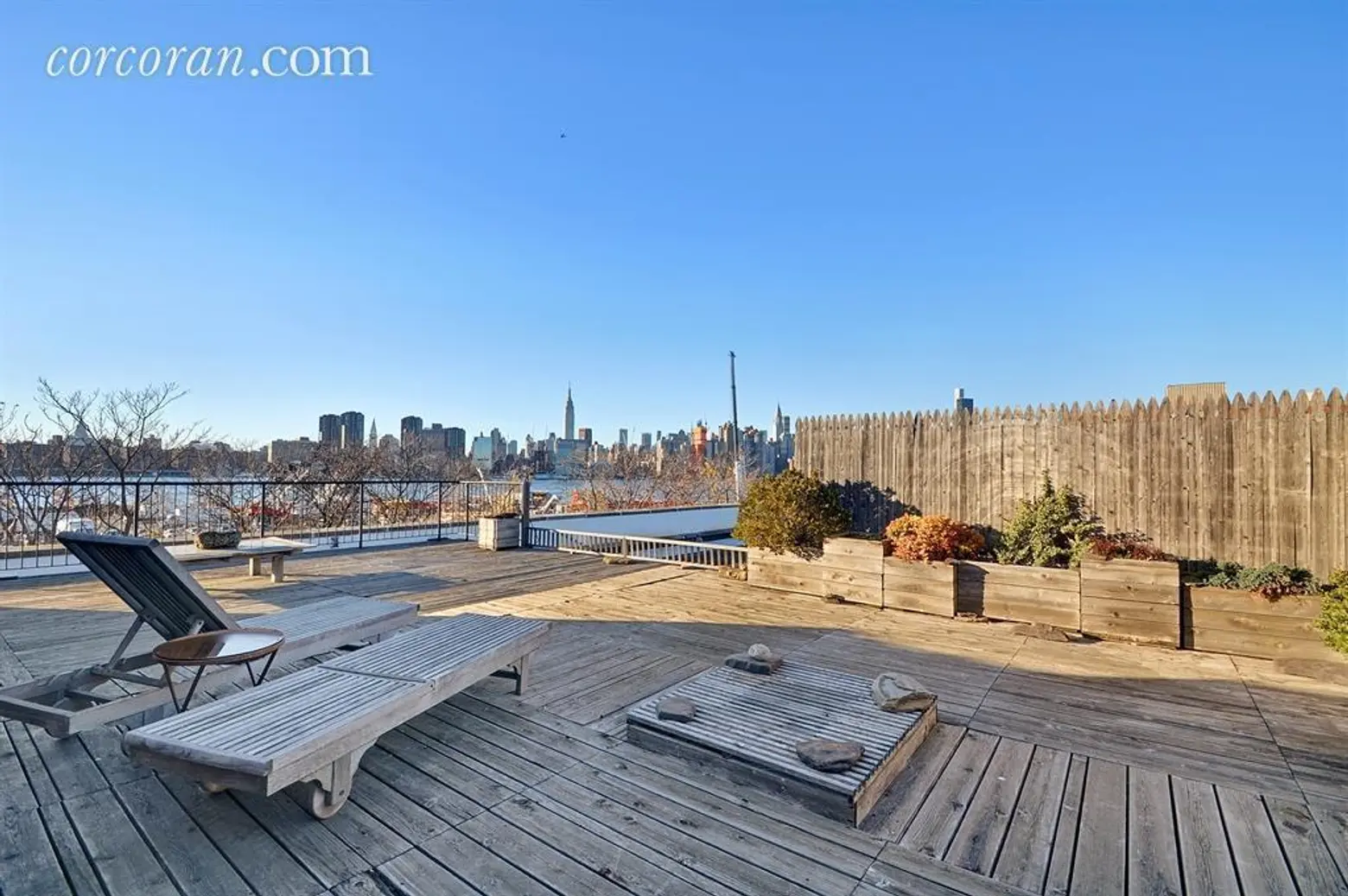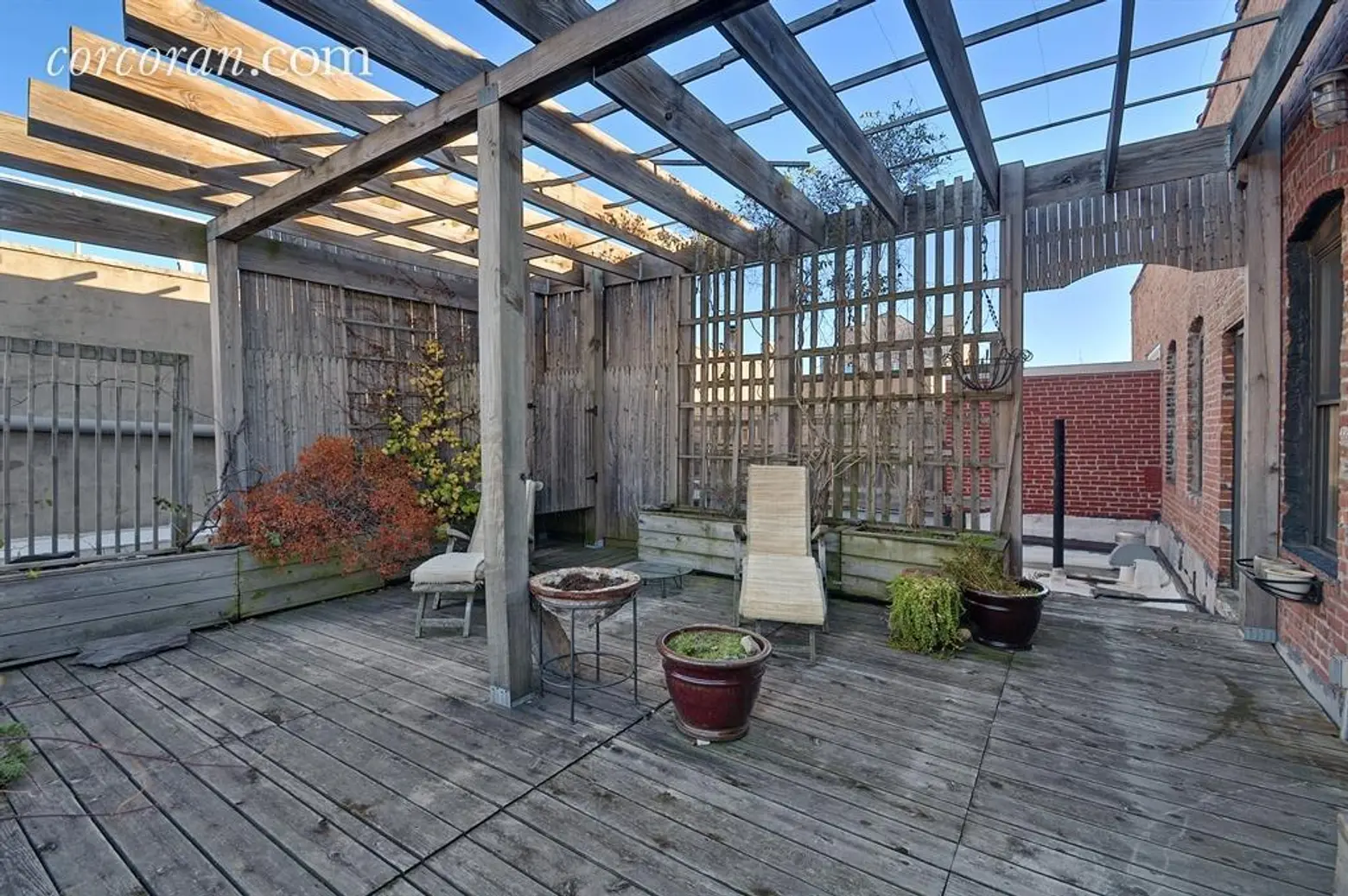 Just a few steps up a custom hardwood staircase from the master bedroom brings you onto a multilevel paradise of outdoor spaces with 360-degree panoramic views. (If 3,600 square feet isn't enough great outdoors for you, you can add more–buildable FAR can be offered for sale with the property).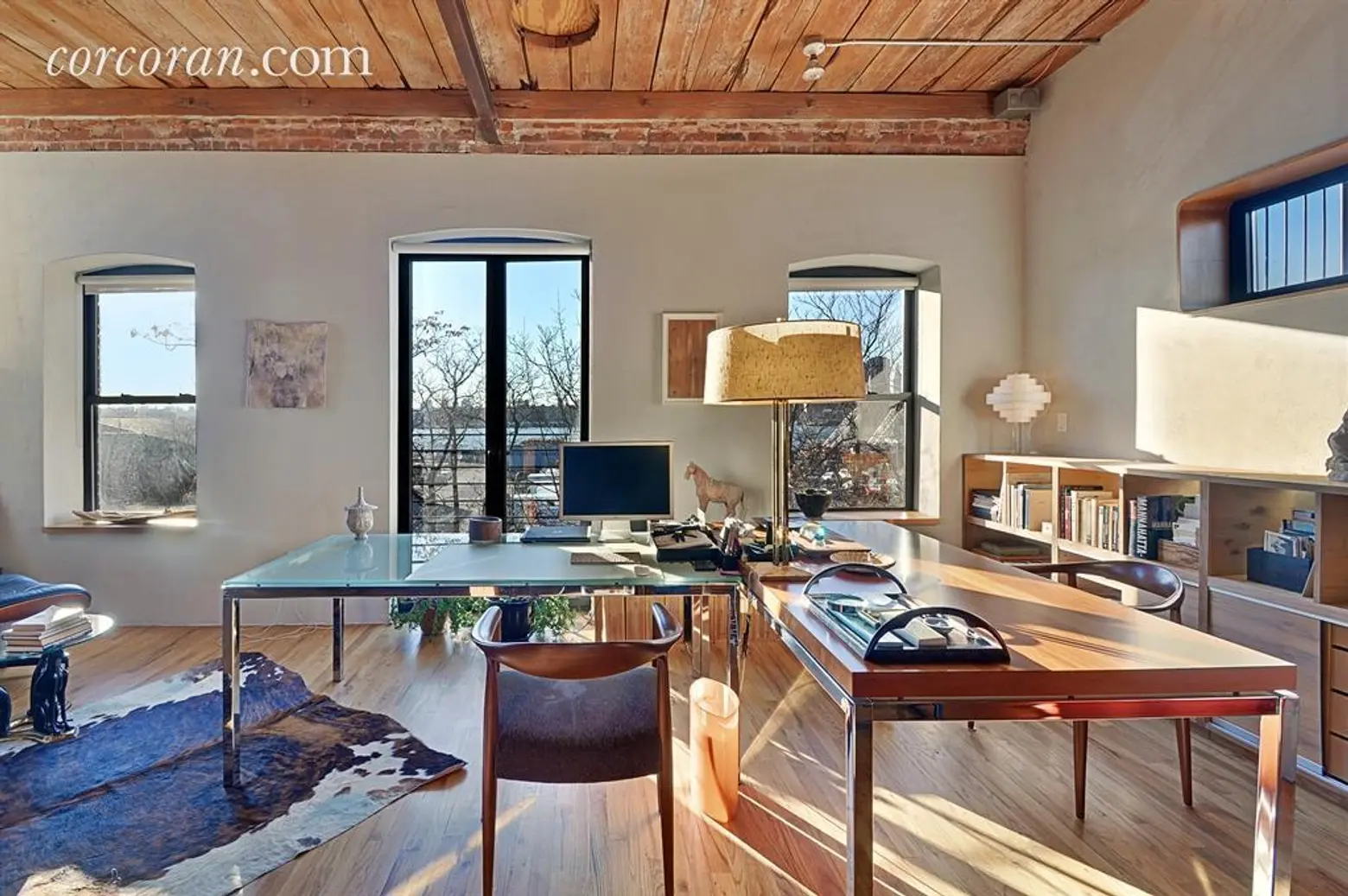 A home office with a river view like this could make someone work late every day. Though we'd have to check again once those towers start rising.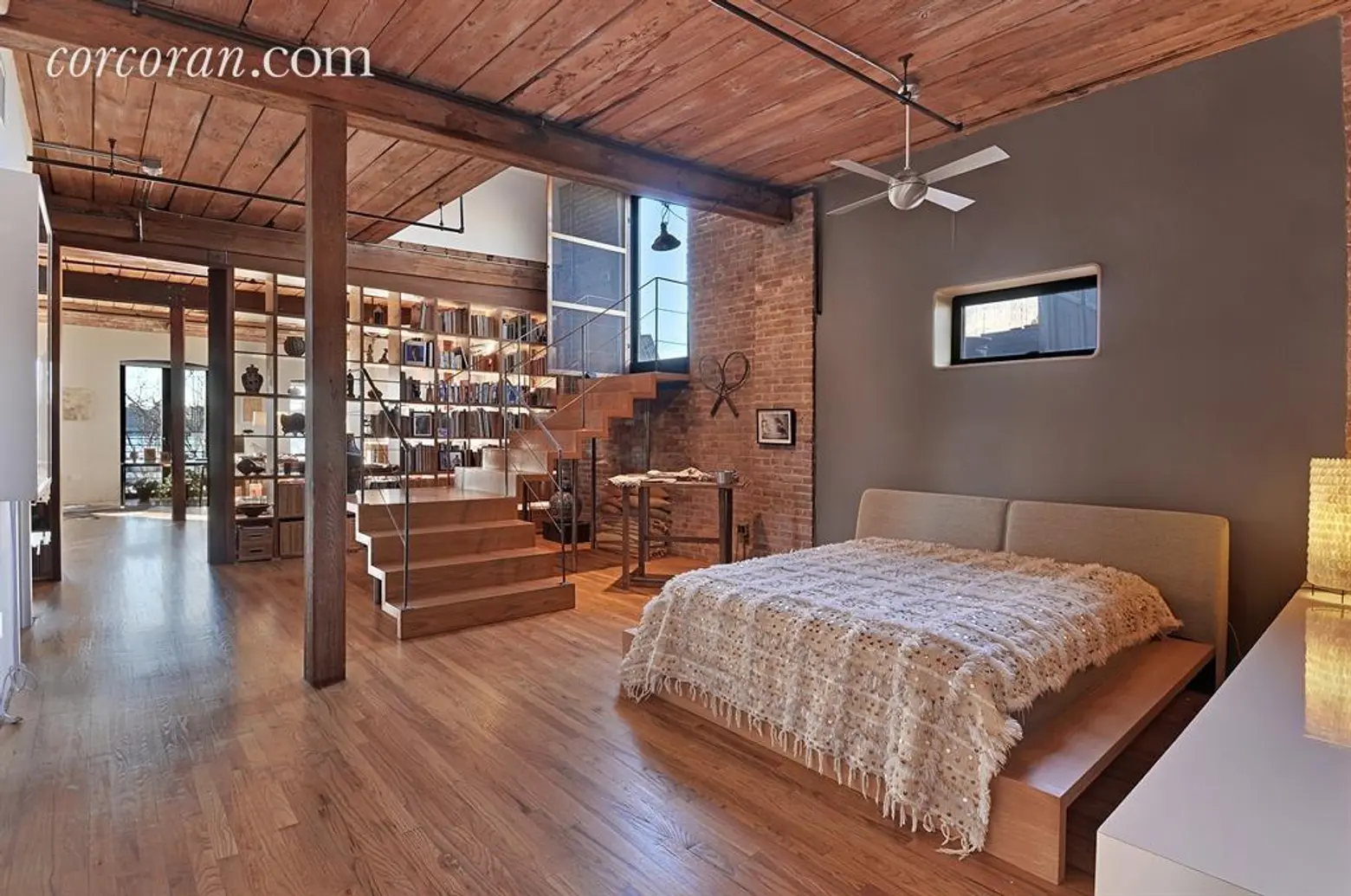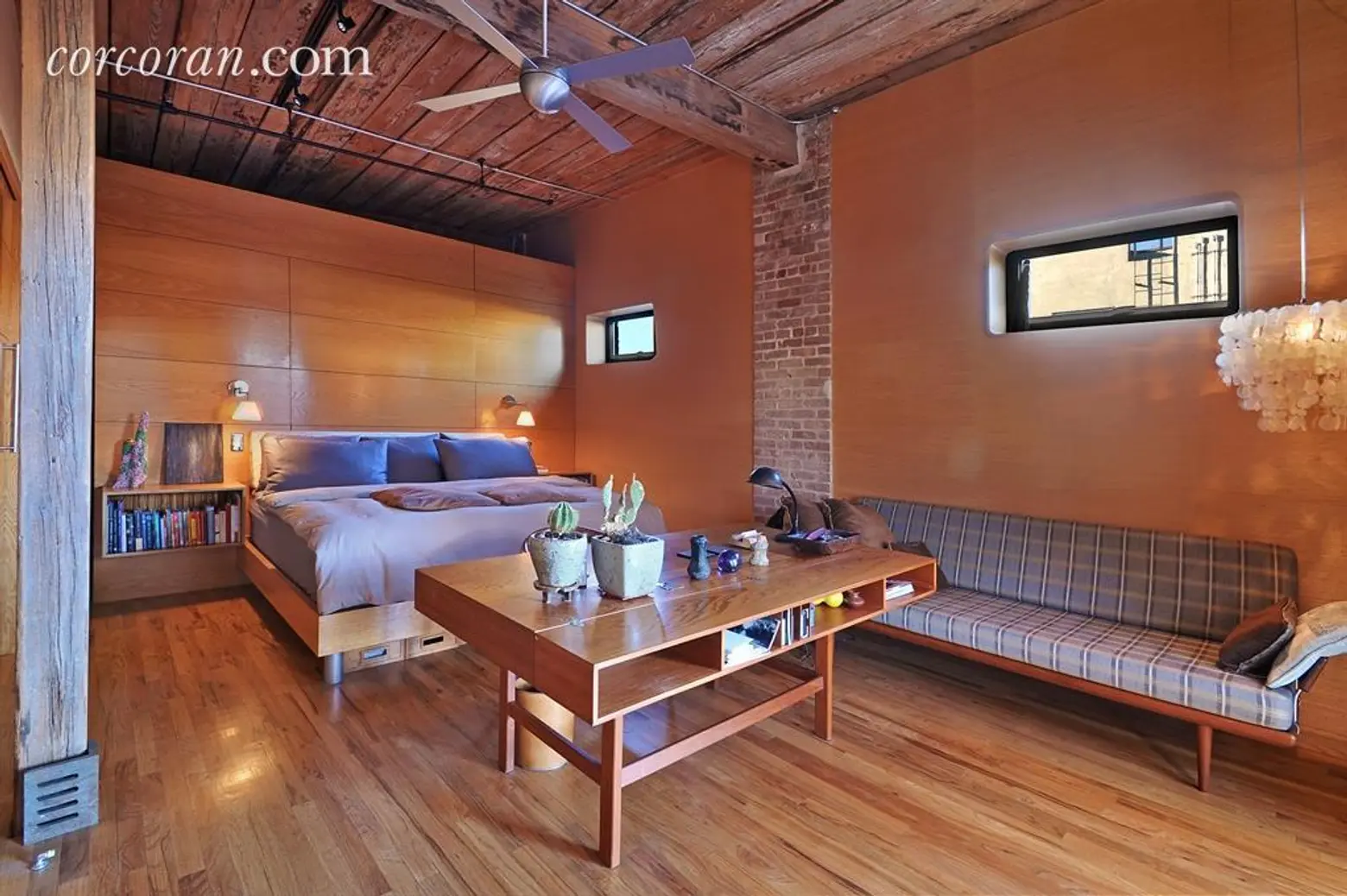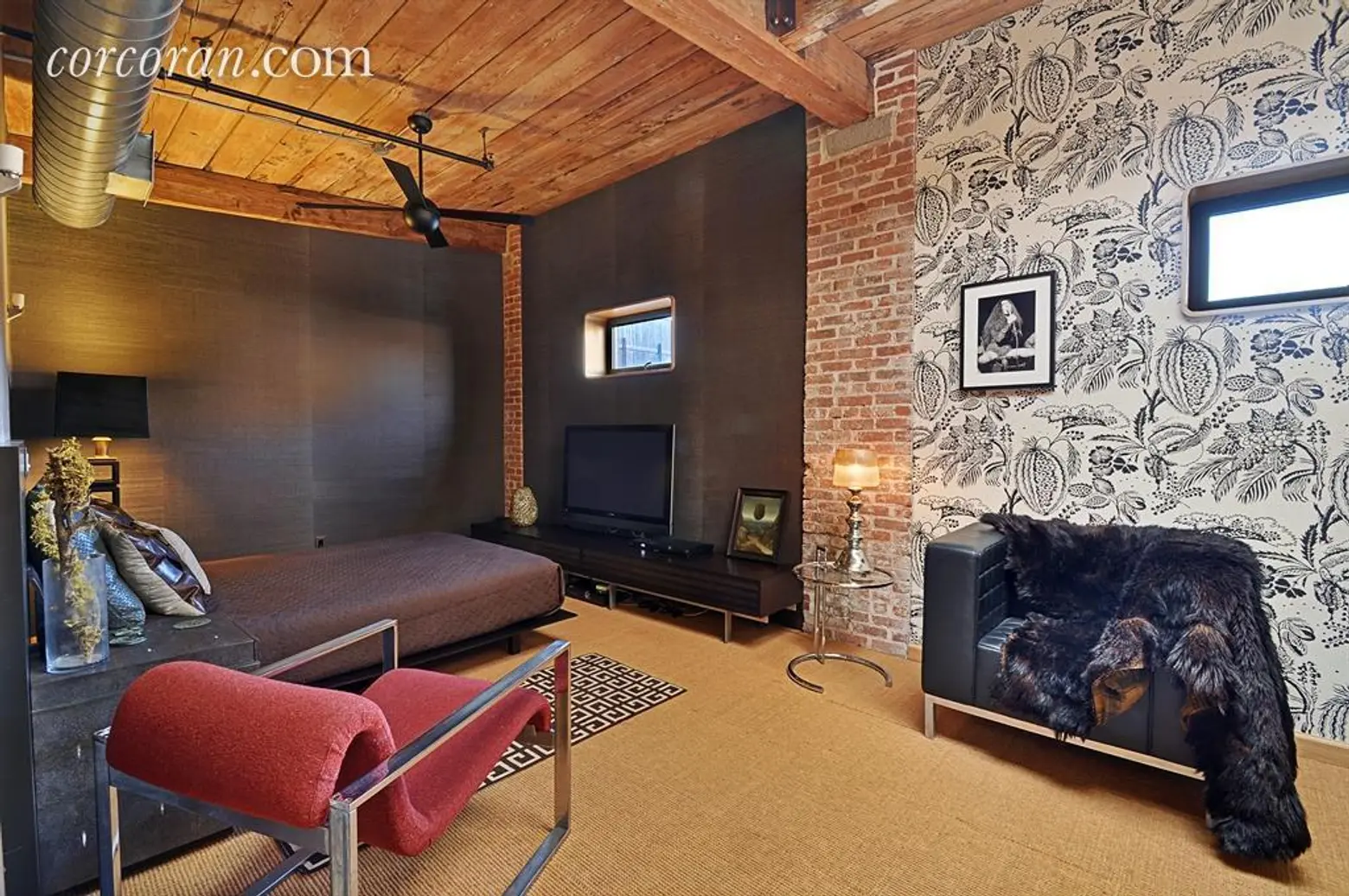 The master suite features custom built-ins, walk-in closets and a private patio for enjoying the morning sunrise. All the apartment's bedrooms are both modern and loaded with personality.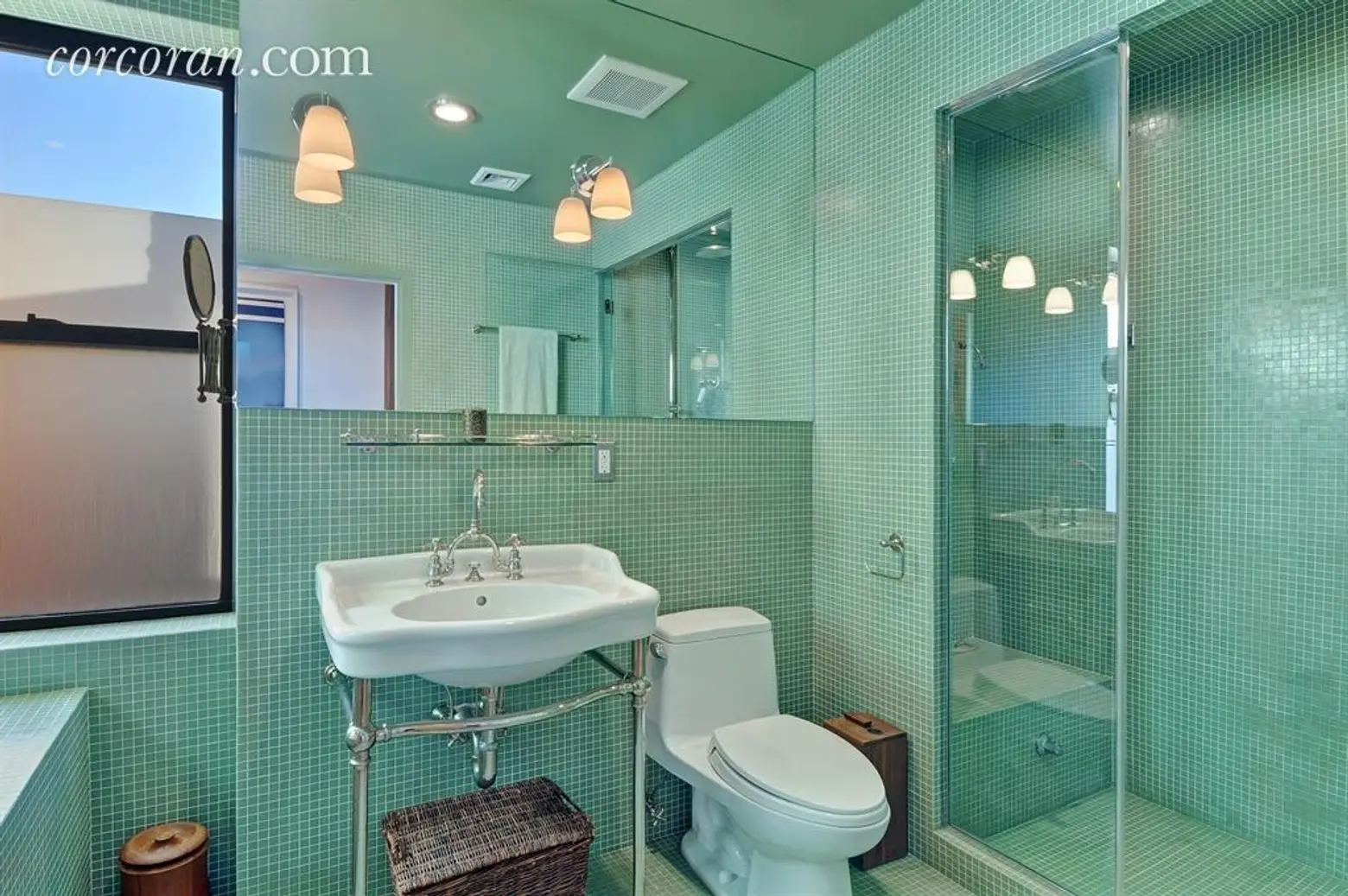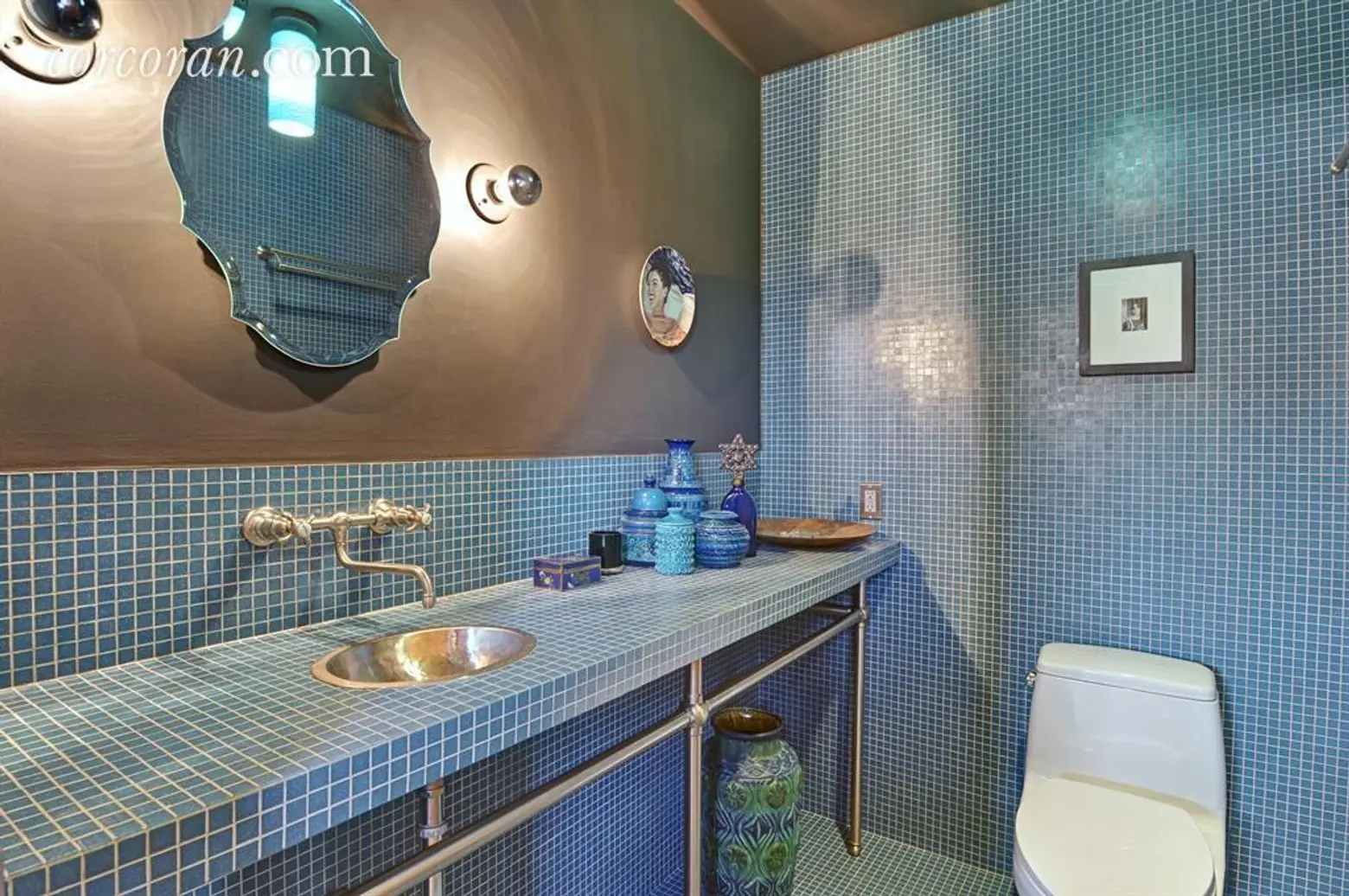 And these cool color-coordinated bathrooms keep things from getting that messy, DIY look you'll find in some historic lofts–yet they're minimal and clean, not over-designed.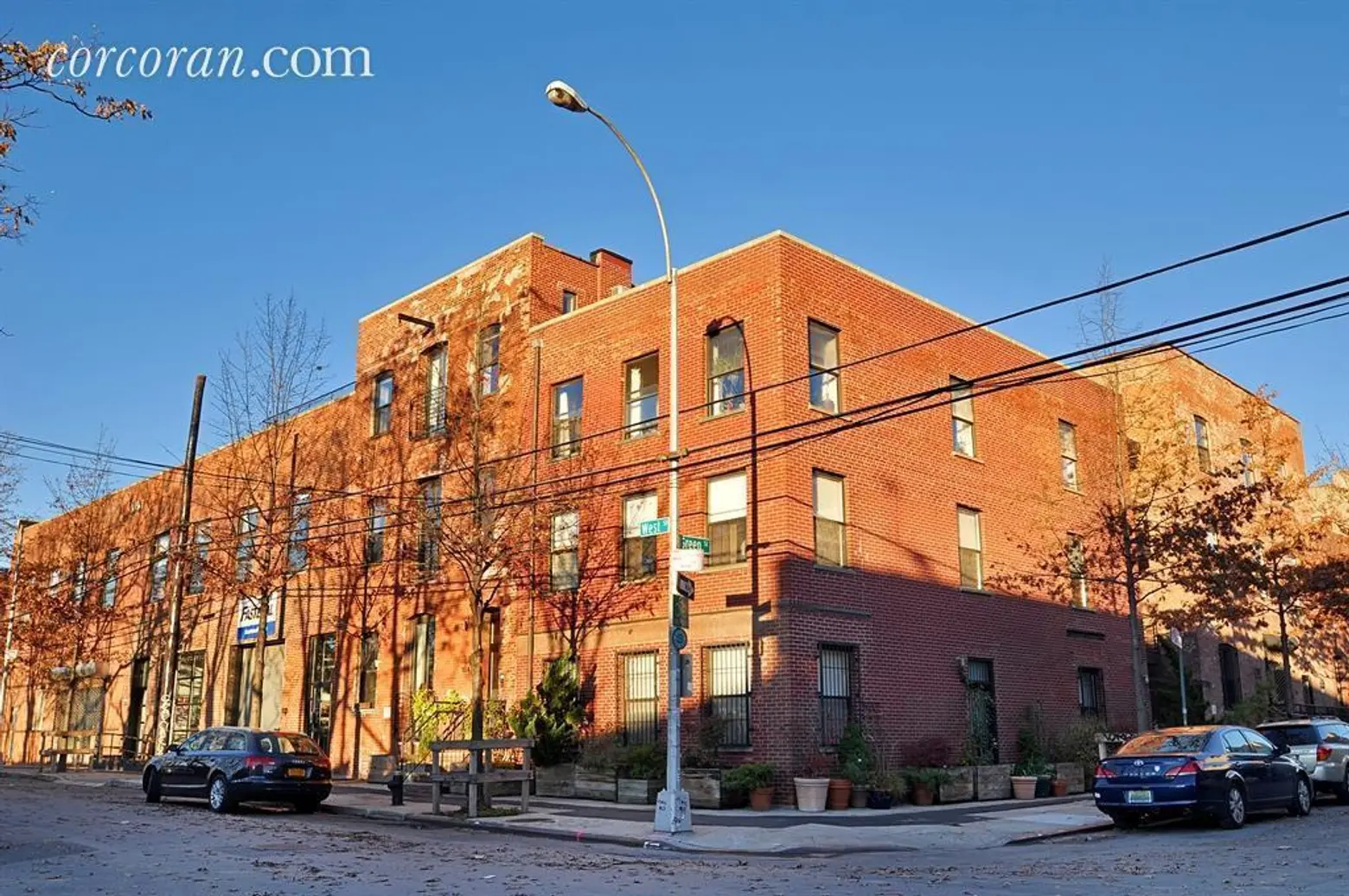 Greenpoint–in case you hadn't heard–has been shaping up as a favorite in the hot Brooklyn neighborhood game, with its clean loft-industrial vibe, actual greenery and parks (a rare combination), a laid-back grown-up-hipster community, plenty of creative and entrepreneurial energy, rave-worthy restaurants, cafes and stores and what might be the best nightlife in the borough–not to mention a seemingly endless supply of shiny new residential developments in the pipeline. Transportation is the only low-scorer here, though the ferry can be fun and is steps away, the G train is actually getting quite popular–and they just got new Citibikes.
[Listing: 190 West Street, Apt. 14, by Chris Cavorti, Evan Church and Matthew Ball for Corcoran Group]
RELATED:
Images courtesy of Corcoran Group