Jaw-Dropping $3.4 Million Central Park West Pad Has Taxidermied Animals Everywhere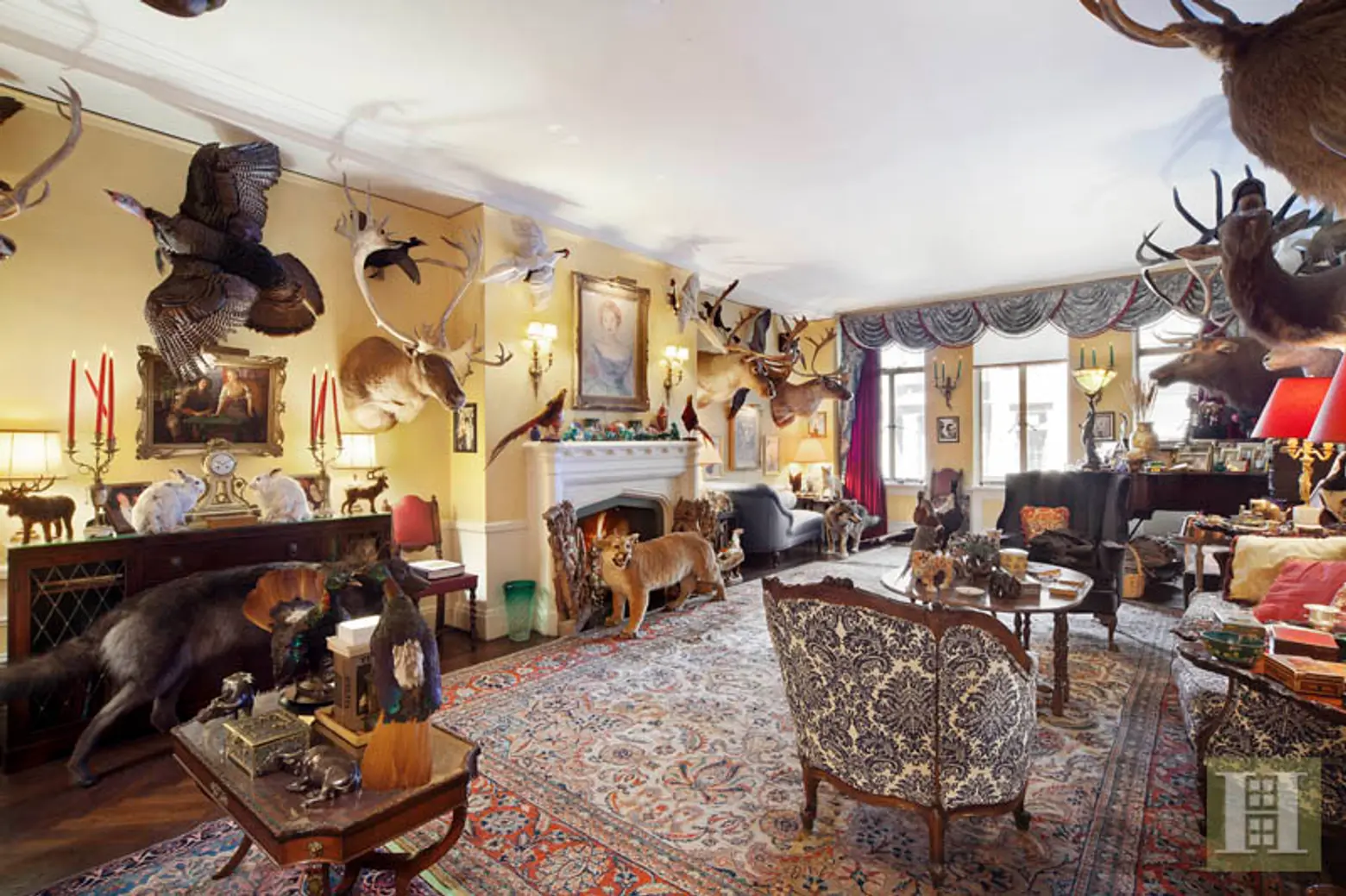 If Norman Bates were a real person we imagine he'd be rather fixated on this terrifying homage to our furry and feathery friends at The Beresford. If you ask Halstead realtor Robert Dowling about 211 Central Park West #3J, he would tell you that it's a rare gem with soaring 10-foot ceilings, and plenty of windows. The woman in the shower… would tell you to run. Either way, we just couldn't pass up the chance to explore this unique pad and its current owner's interesting style. But you might want to make sure Fido leaves the room before you continue.
Apartment 3J is a sprawling unit with a 27-foot living room accented by a wood-burning fireplace and some not-so-living creatures. Oh the irony. There's definitely a lot to look at in this room. In fact, we're guessing the current owner brings guests in here to sip tea and play a quick game of I Spy a Dead Cat. Well, if the thought of communing with mounted deer heads and stuffed rabbits is making you hungry, you might be a sadist, but let's head to the kitchen anyway.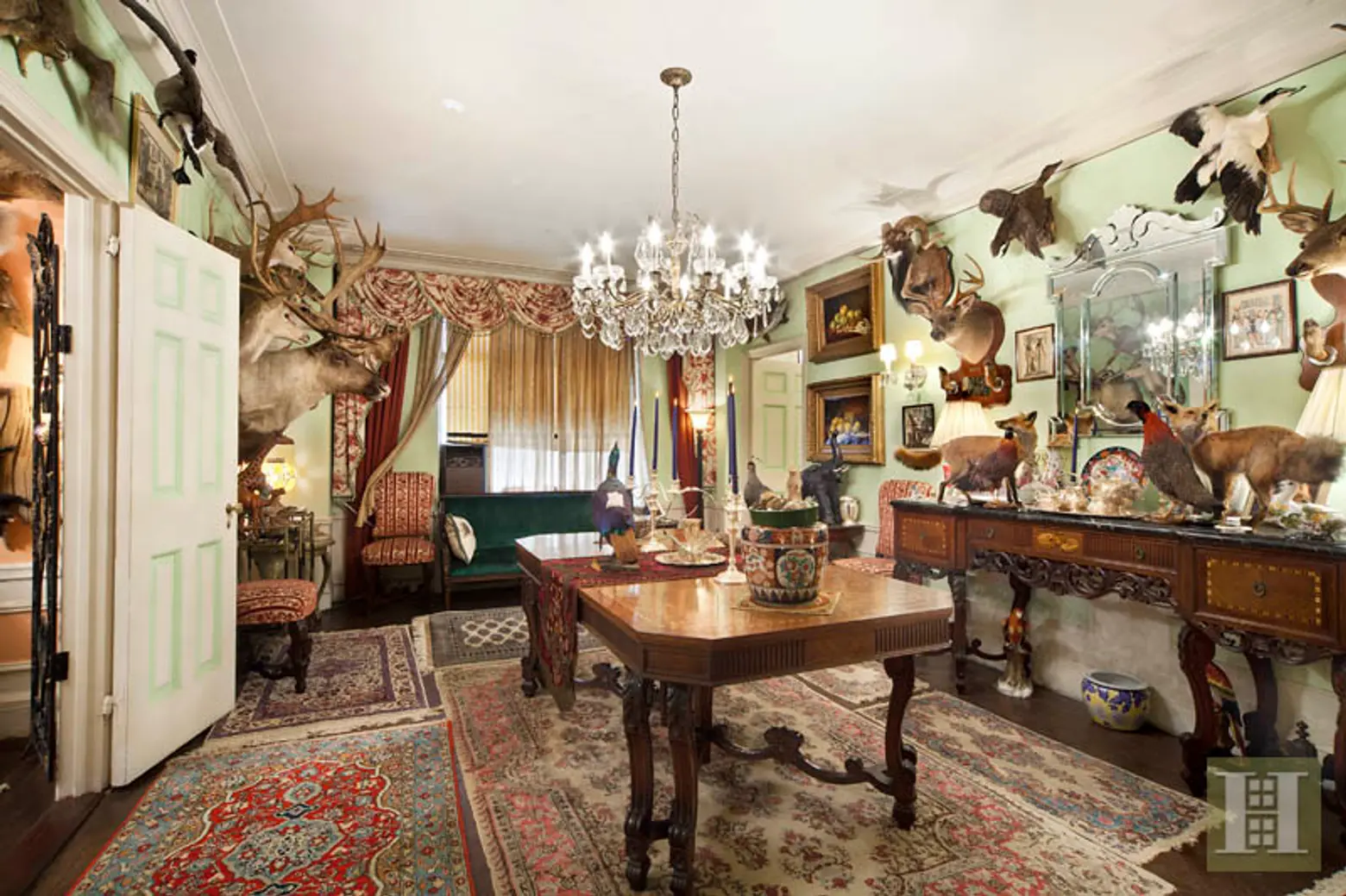 The spacious kitchen is flanked by windows and features original brushed steel and glass cabinets. The dead antelope have apparently been meaning to restore the cabinets for years but they just haven't gotten around to it, what with being dead and all. Which leads us to the master.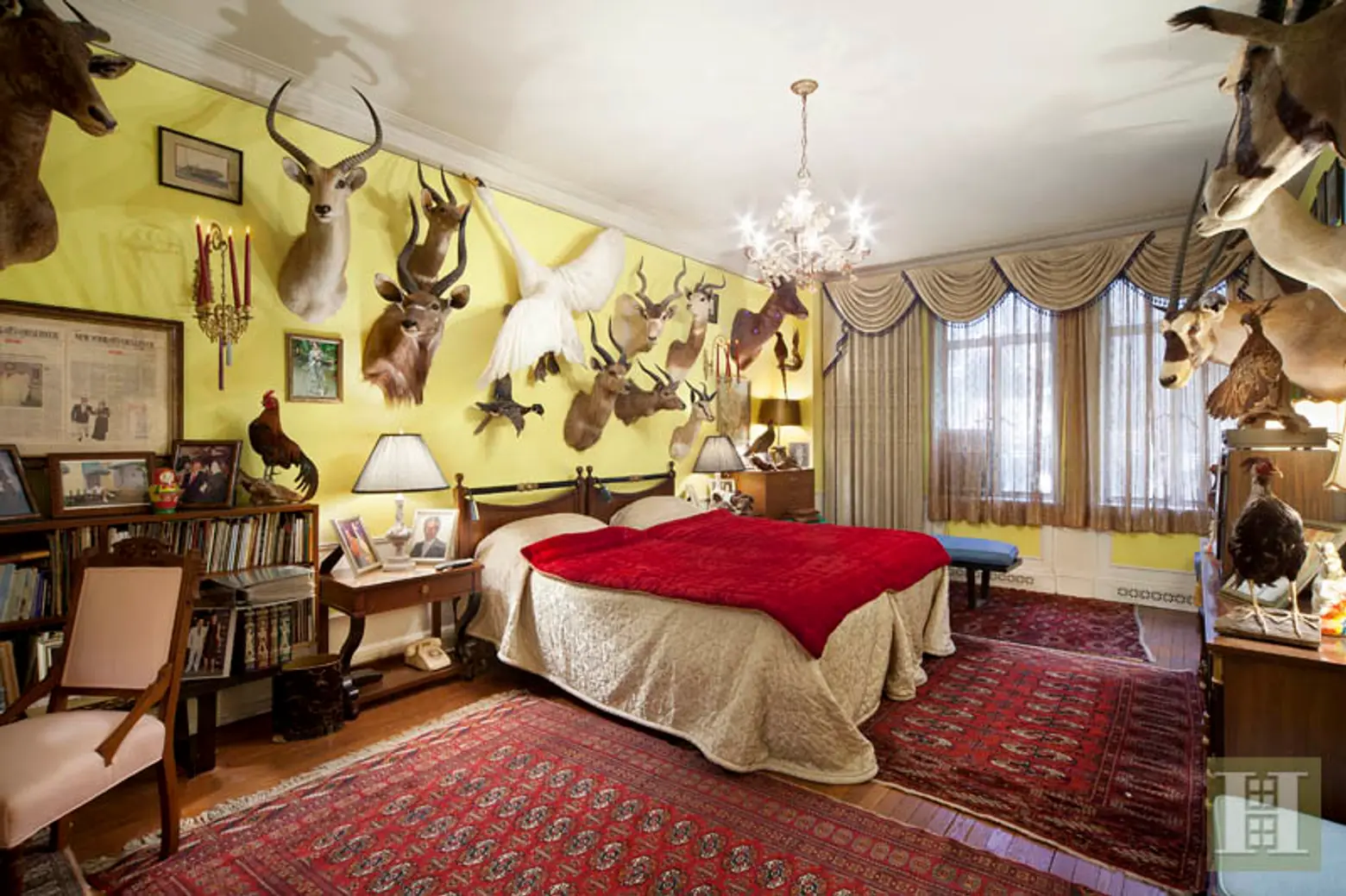 This lively home boasts two master suites with walk-in closets, en suite baths, and enough animals to put on a production of the Lion King. A little birdie told us the rooster is a fan of the bathroom's original basket-weave tile, pedestal sinks and multi-head showers. Don't ask us what happened to the birdie after it spilled that secret, though.
Additionally the home has herringbone wood floors throughout (coincidence?), and a staff room and bath where employees can relax and watch Discovery Channel or read The Most Dangerous Game.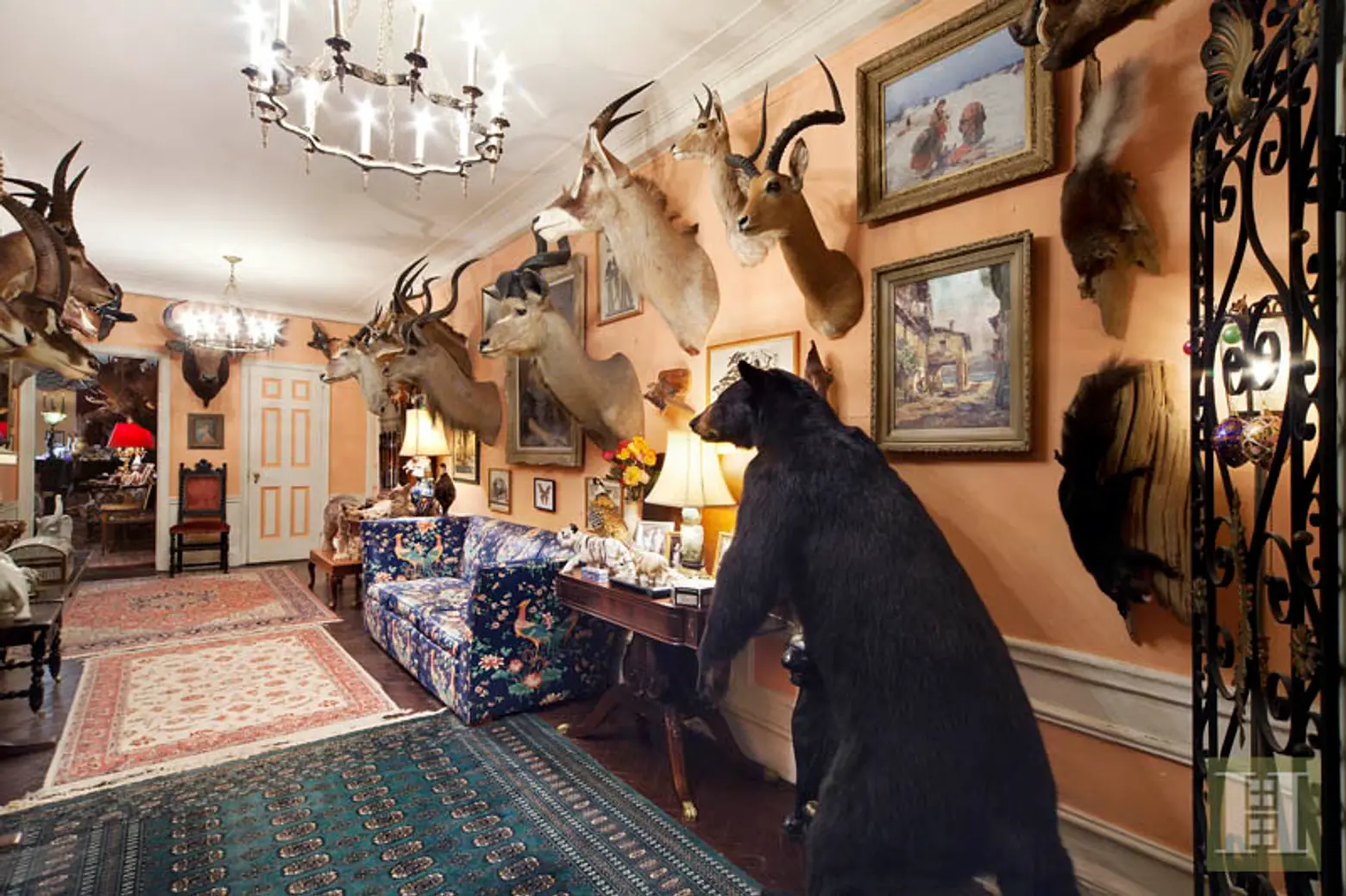 Apartment 3J may be a nightmare to PETA members and Ace Ventura alike, but avid hunters might appreciate its location in one of the Central Park West's most prestigious white-glove buildings. We're guessing the gloves are white during the off-season. This $3.395 million architectural masterpiece is a landmark in its own right and is conveniently located across from Central Park and the Museum of Natural History… you know, so the animals can have play dates. I bet they'll miss their friends at the museum when they move.
[Listing: 211 Central Park West #3J by Halstead Property]
[via CityRealty]